College students can take a dorm room to the next level by making their set-up smarter. The basics are just the beginning. Bedding, towels, and storage boxes are pretty boring. After the essentials are covered, it's time to go high-tech with smart home devices that can work as well at college as at your parents house. These smart devices will make any dorm room anything but dull. Fun meets function with these seven smart selections.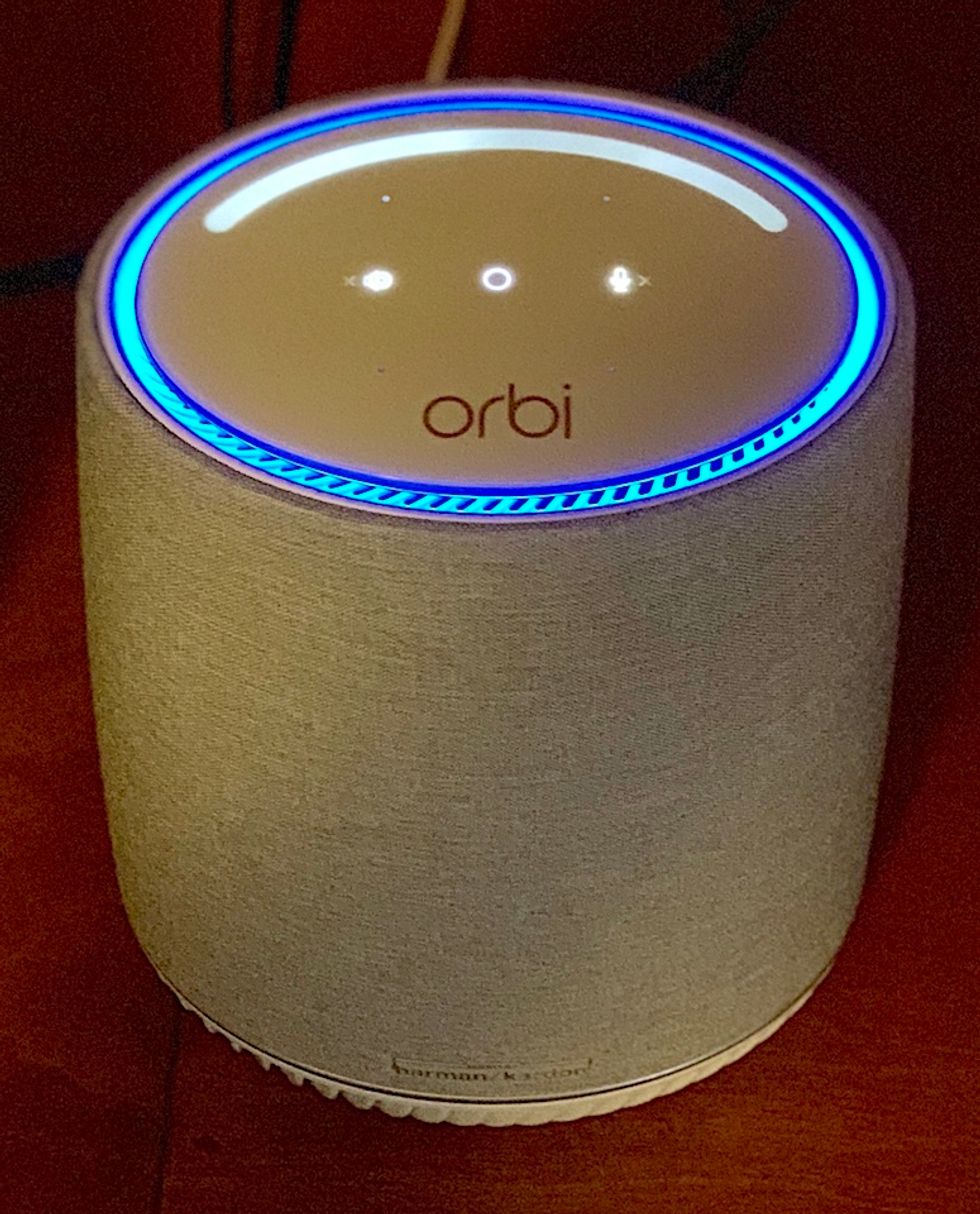 The Netgear Orbi Voice combines Harman Kardon sound with Wi-Fi GearBrain
Netgear Orbi Mesh WiFi System with Orbi Voice Smart Speaker

A 2-for-1 is always smart when there's not much space. Netgear Orbi Mesh is a speaker/satellite, providing a Wi-Fi connection and smooth sound for college kids who want both features. Hands-free functionality thanks to the built-in Amazon Alexa, this simple-to-set-up gadget is powerful and speedy, and can be placed anywhere. Read more about the device in this GearBrain review.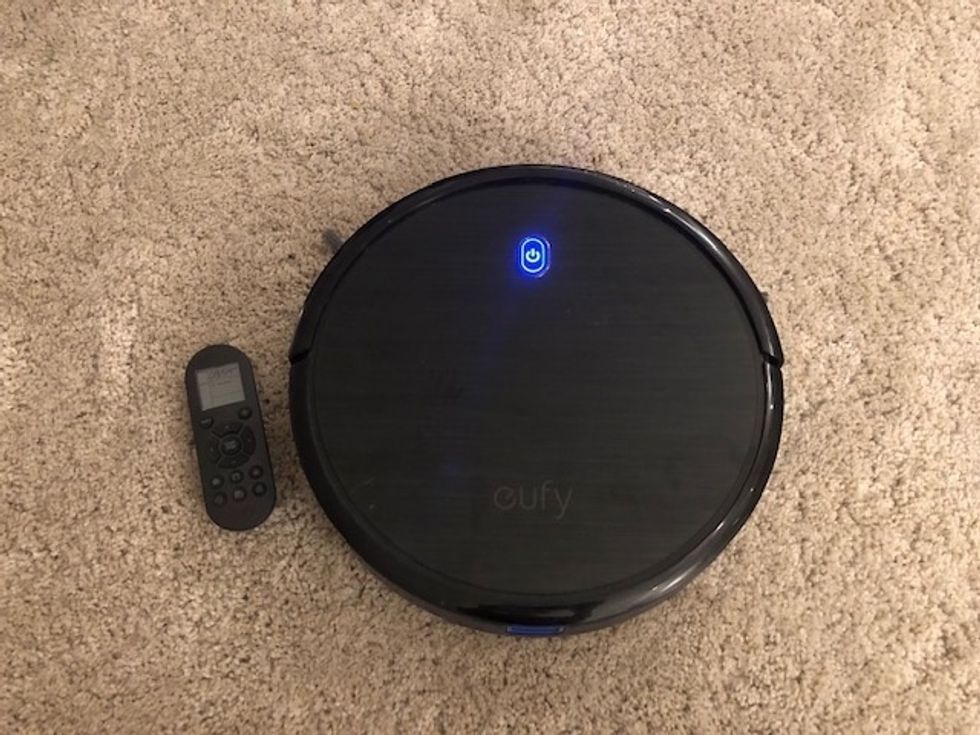 Eufy Boost IQ RoboVac 11S can run for upwards of 100 minutes on a single chargeGearBrain
Eufy Boost IQ RoboVac 11S

Dorm rooms may be small, but they can get messy in minutes. With the help of Eufy Boost IQ RoboVac 11S, college kids won't have to lift a finger to get the floor clean. Unlike the super-expensive auto vacs that do a similar job, this 'set it and forget' it device is far more affordable and handles dirt and debris better than most college-age kids care to, and for up to 100 minutes at a stretch. More about this sleek and swift gadget here.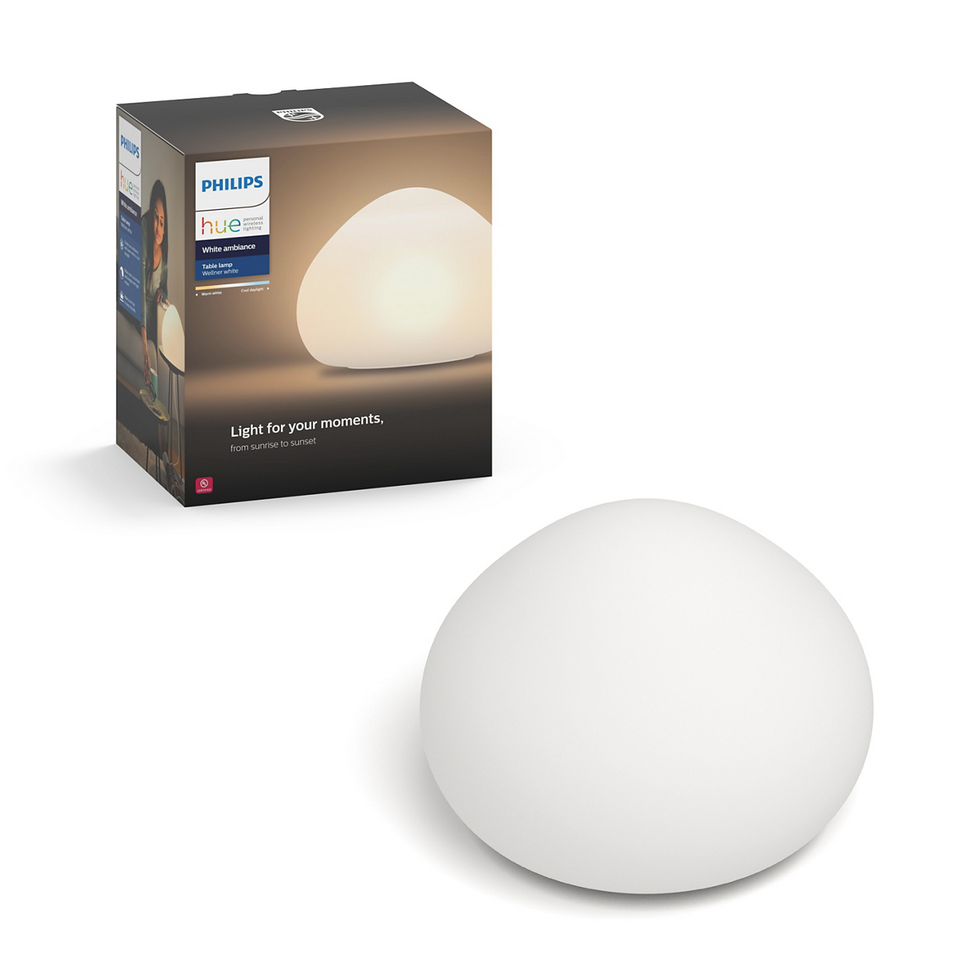 The Philips Hue Wellner Table Lamp is compact, perfect for tiny dorm roomsPhilips Hue
Philips Hue White Ambiance Wellner Table Lamp

Those caffeine-fueled all-nighters need a bright spot, and Philips Hue White Ambiance Wellner Table Lamp will set the mood for study sessions and other late-night dorm room activities. Cute and compact, this rounded light is voice-controlled for simplicity as it adds a customized touch to an otherwise cookie-cutter space.
Cost: $99.99, but on sale for $89.94 on Amazon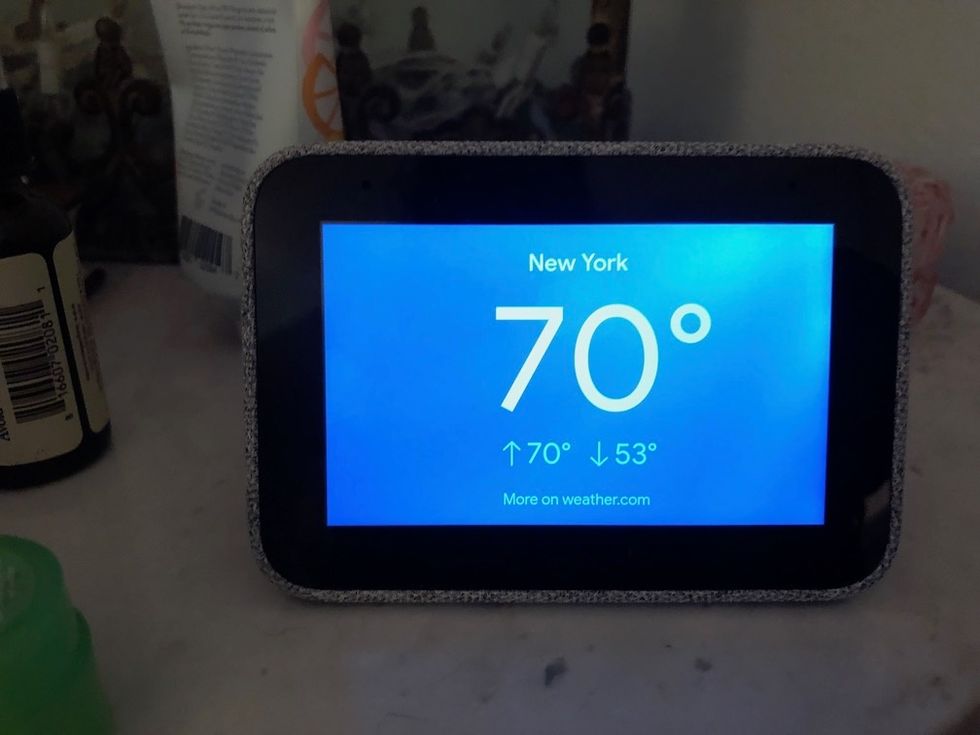 The Lenovo Smart Clock works as an alarm, weather station and news device all connected to Google Assistant GearBrain
Lenovo Smart Clock
Naturally, college kids need to stick to a schedule, making a clock a must-have. But today's tech-savvy students want something even smarter. The Lenovo Smart Clock is the solution, pairing the usual clock features with Google Assistant and other Google Home devices, with a modern touch-screen interface (can be used hands-free too). There's more about this smart clock to consider, all available in this recent review.
Cost: $79.99, but on sale for $59.99 at Best Buy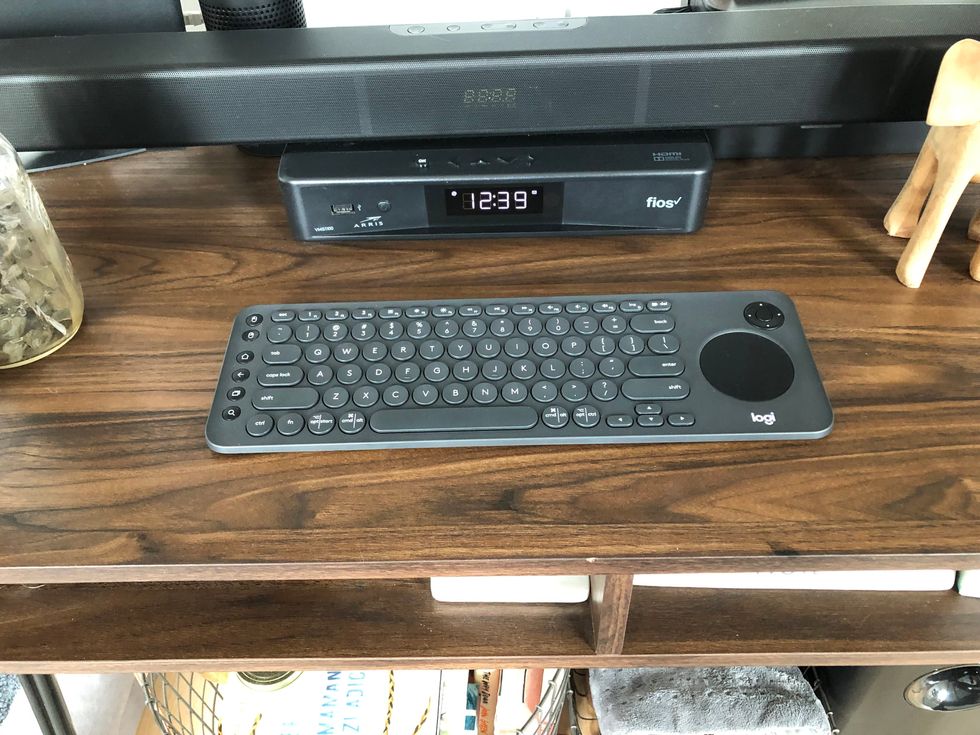 The Logitech K600 TV Keyboard can operate a smart TV GearBrain
Logitech K600 TV Keyboard

A standard keyboard is useful for the basics, but the Logitech K600 TV Keyboard goes above and beyond for everything entertainment as well as education. For smart TV searches and easy navigation, this slim device is simplicity and sophistication in one. Setup is a snap and college kids will make the most of it. Check out this review for specifics and features.

Cost: $69.99 (on sales at Amazon for $49.88)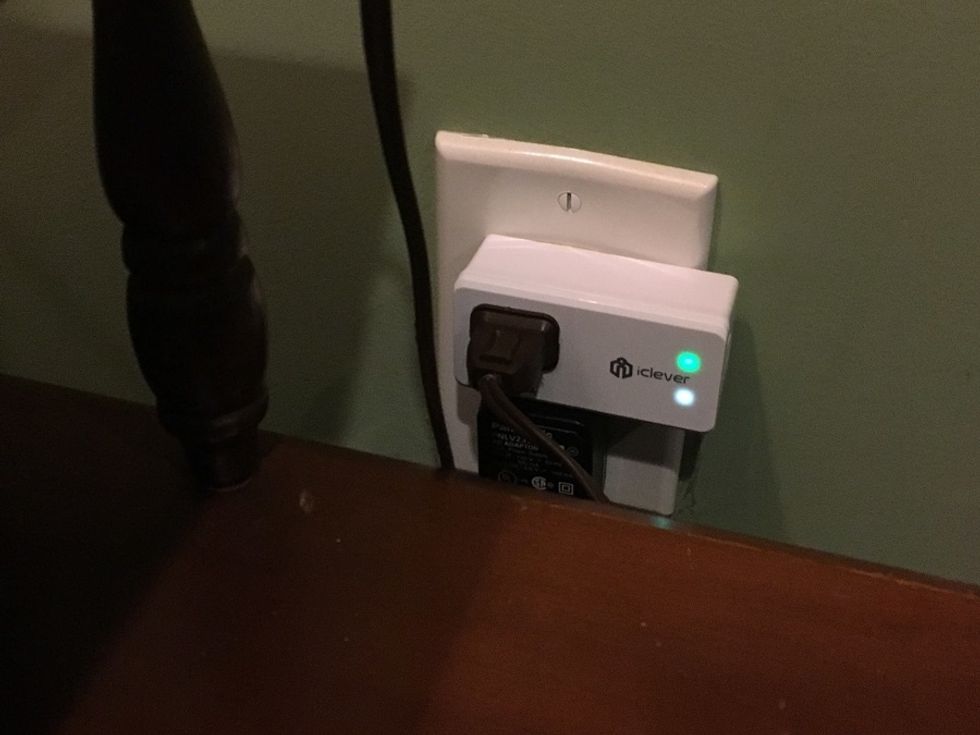 The iClever Smart Wi-Fi Mini PlugGearBrain
iClever Smart Wi-Fi Mini Plug
Hook up the dorm room with something clever – the iClever Smart Wi-Fi Mini Plug. This all-in-one plug allows college students to control so many of their smart devices with compatibility to Amazon Alexa and Google Assistant. Use the app or voice control for functioning, and see how much simpler and smarter the dorm room can become. The automations and design are top-notch, setup is a snap, and the price is college kid-friendly. This review gets into the nitty gritty of this go-to gadget.
Cost: $27.99 (2-pack) on Amazon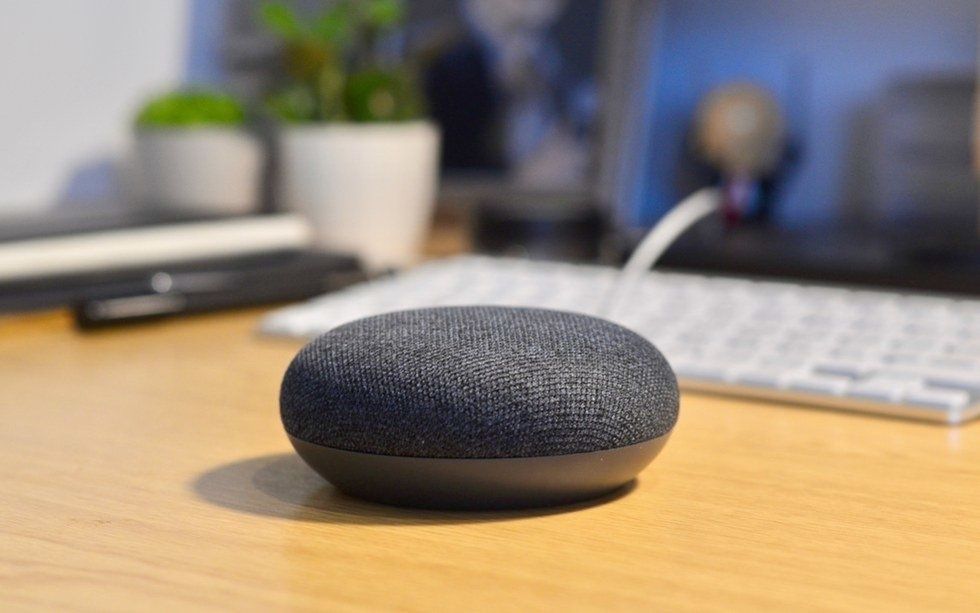 The Google Home Mini packs Google Assistant into its tiny size GearBrain
Google Home Mini

Most dorm rooms are super small, so Google Home Mini will fit right in. This donut-shaped device does all the assistant work a college student wants, with hands-free commands and a cute and compact design. Calls, scheduling, news, music, and more - everything to make the day more doable is done. Read more about the mini in this GB overview.
How To Create Smart Dorm Room - GearBrain TV Introduction www.youtube.com