With summer in full swing, many high school grads are prepping for one of the most exciting and rewarding times of their young lives. They're off to college to further their education, meet new people, and embark on a whole new set of adventures.
But for any of us who've lived for four years in a tiny no-frills college dorm room, we know the amenities don't go much further than an uncomfortable bed and a simple desk to work at. And college students nowadays are far too savvy to stick to the basics. That's why making their living quarters "smart" is the only way they'll have it.
We recently crafted a smart home gear guide from a college student's POV. And here are gadgets and devices that we at GearBrain think college students would find useful to make their dorm room to make it as hi-tech and modern as they are.
Echo Dot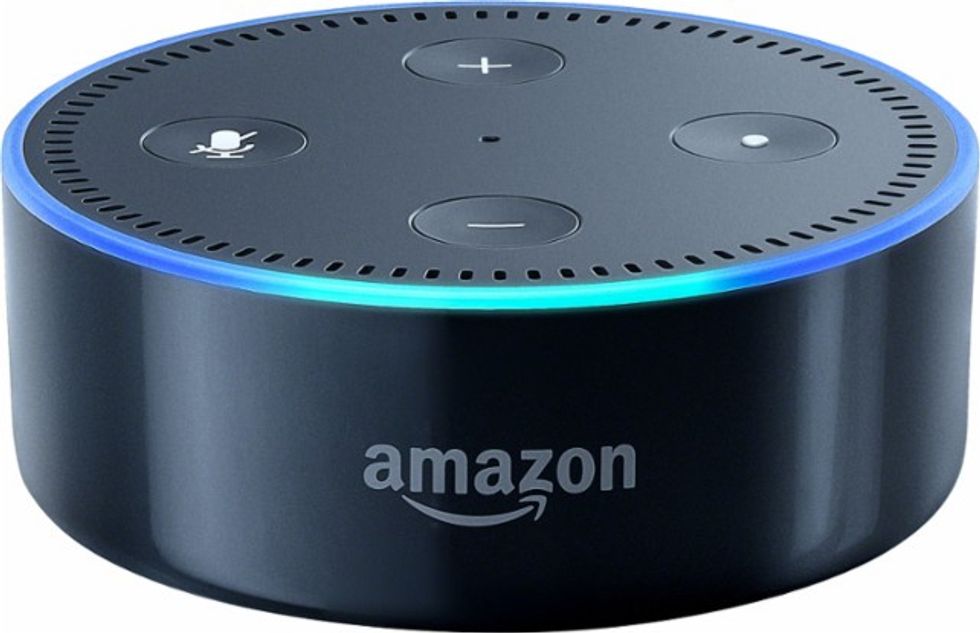 Via bestbuy.com
College tuition costs an arm and a leg, so paying $49.99 for the Echo Dot is a steal. College kids will enjoy using the Echo Dot in their dorm room to give voice commands in order to play music, make calls, get and give messages, hear the news, listen to books on tape, and more. Wait, shouldn't they be studying? Well, perhaps they can ask the Echo Dot to set an alarm so they're not late for class. Echo Dot will also connect with compatible devices like Nest, WeMo, and Samsung SmartThings, among others. The built-in speaker is perfect for small spaces like a dorm room. GearBrain reviewed the Echo Dot earlier this year. Read to discover if this device would be perfect for your dorm room or as a gift for a new college student.
Roku Streaming Stick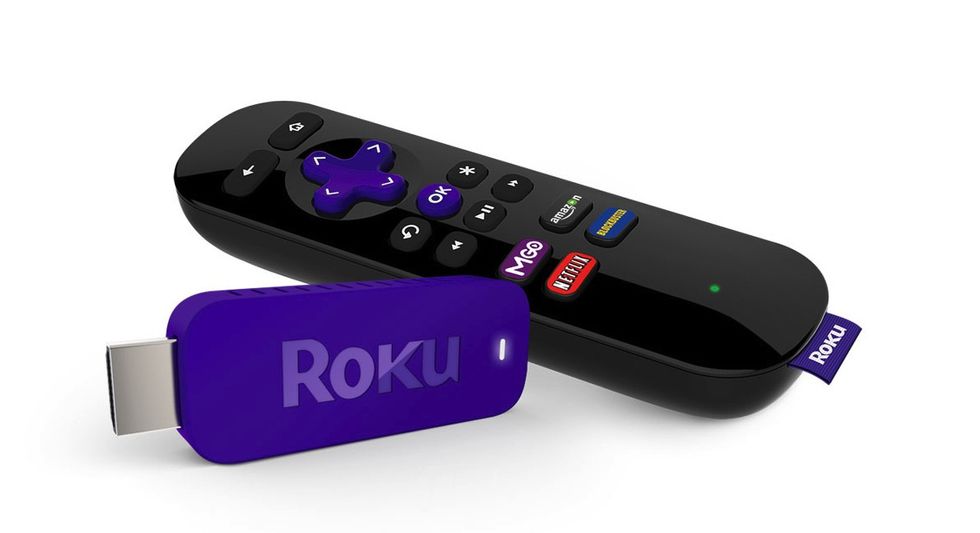 Via blog.roku.com
On weekends and after class, college students need to relax and unwind by streaming their favorite shows, sports, movies, news, and music. Sure, they can go down to the quad and meet some new friends, but sometimes staying in and vegging out is the mood of the moment. Roku Streaming Stick provides hundreds of thousands of movies and TV episodes to select from, so when Psych 101 is a bore, at least the college kids can get back to their dorm room for some entertainment. The Roku Streaming Stick is about $40, is sleek and wireless, and can be controlled via remote or with the app. Plus, the Roku Streaming Stick is portable, so college kids can take theirs to a friend's room and chill out there. GearBrain ranked Roku as one of the 3 best streaming media devices. Compare the three and see if Roku is the best choice for your needs.
BACtrack Mobile Breathalyzer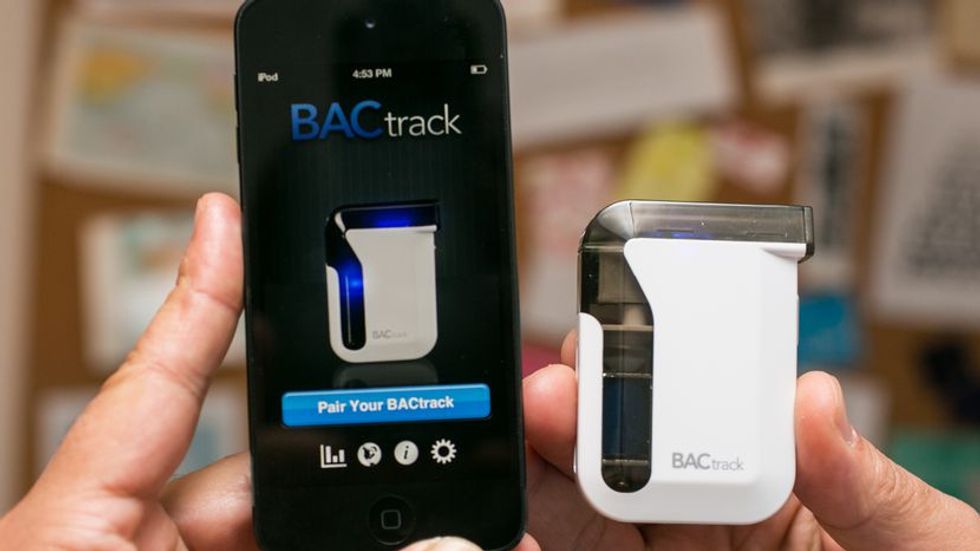 Via cnet.com
As much as parents don't want to believe it, lots of kids will drink alcohol while away at school. From fraternity parties to bar hopping to sneaking beer and liquor into their dorm rooms, college kids will drink to celebrate a newfound freedom and to have fun. While this partying isn't what college is meant for, it happens, and safety is the ultimate concern. That said, college kids can take a step in the right direction by being sure they don't drive while under the influence. That's where BACtrack Mobile Breathalyzer comes in. With BACtrack, students can measure their blood alcohol content quickly and simply. There are a few models to choose from, ranging in price from $49.99 to $129.99. With the lower-priced models, a smartphone is transformed into a breathalyzer via a Bluetooth connection from the small device to an app on the user's smartphone. And if the BAC is too high, the college student can make the smart decision to call an Uber straight from the app rather than driving themselves. The pricier version is a standalone device which has law enforcement-level dependability. If college kids are going to drink, at least they can be sure to stay off the road, or realize when they've had enough.
Audio-Technica ATH-ANC70 QuietPoint® Active Noise-cancelling Headphones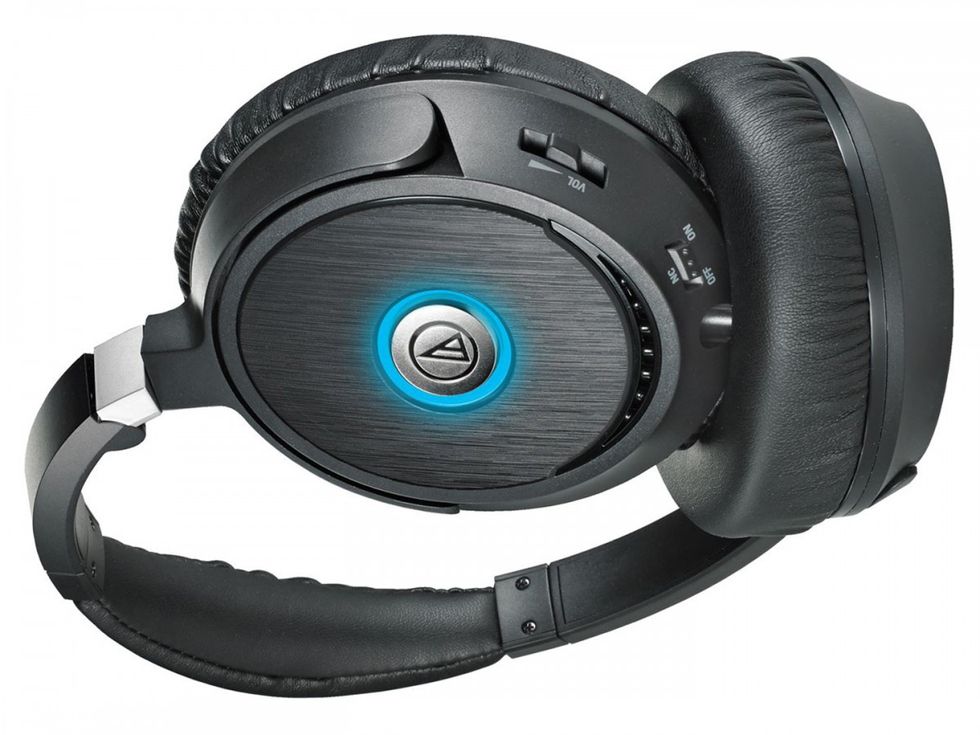 Via blucoil.com
There's always that annoyingly loud roommate or the one who plays awful music the other person can't stand. When a college student needs to tune out the other person or noise in their small dorm room, noise-cancelling headphones are a godsend. And Audio Technica ATH-ANC70 QuietPoint Active Noise-cancelling Headphones are just perfect for getting the job done. They cost $149.00 and are high-quality, durable, and most importantly, reduce outside noise by 90%. With compatible smartphones, the user will be able to control the mic and volume. And on the earcups, the user can manage their music and take phone calls with a press of the finger. These headphones are ultra-comfortable thanks to memory foam and cushioned padding which fits over the ear. Can you hear me now? Nope!
Philips Wake Up Light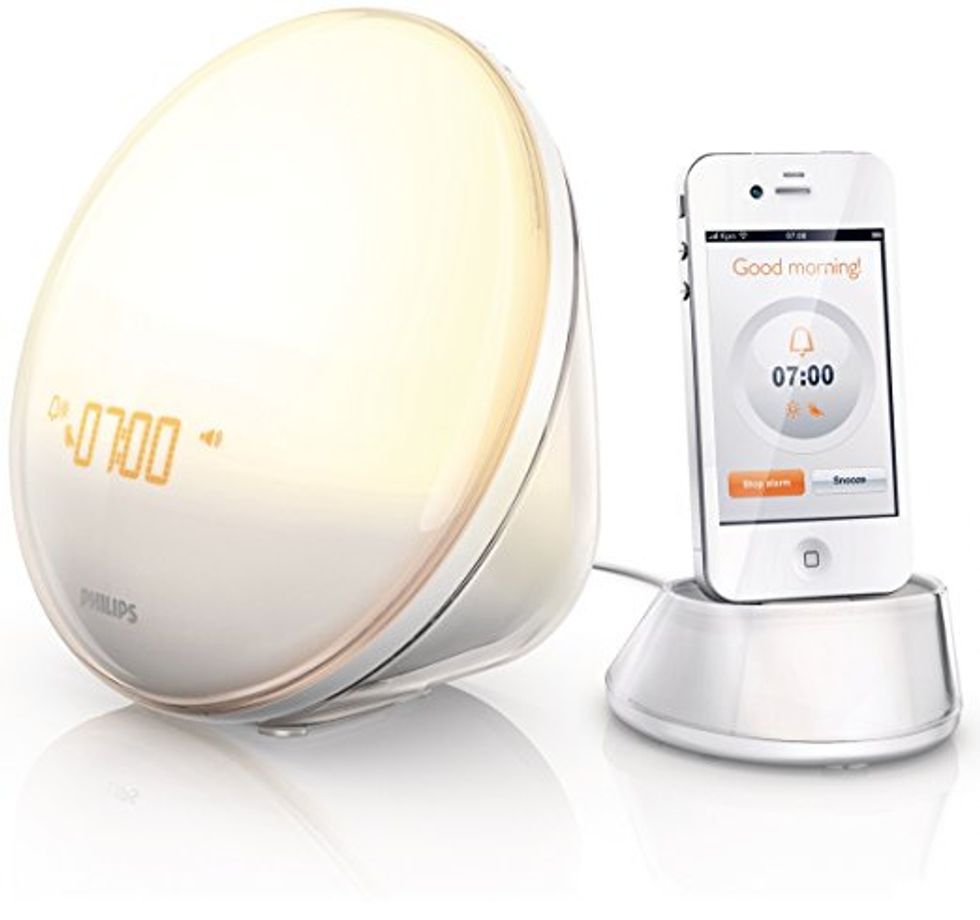 Via amazon.com
Philips makes a bunch of wake up lights which gradually get brighter to wake up a tired college student more peacefully than a blaring alarm clock. One they'll especially love is the one that's operated via an iPhone app which pairs to the light and can nestle beside it at bedtime as a port. The colored sunrise stimulation wakes the user up naturally with 8 natural wake up sounds for that extra nudge. This wake up light is perfect for those early 8AM classes after staying out late the night before and the soft light won't bother roommates who get to sleep in. For $199.00, this is a bit pricier than the average alarm clock, but when it comes to getting to class on time, it's priceless.
SoleMate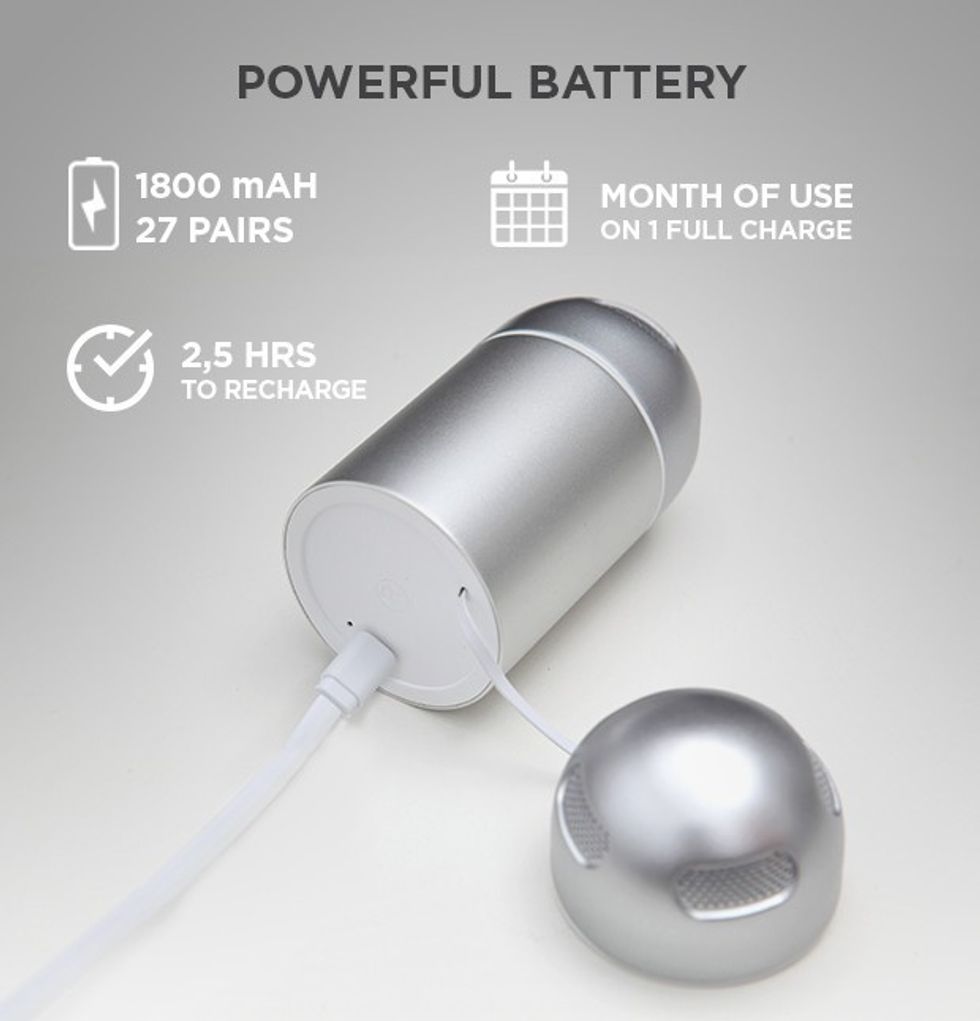 Via grouphunt.sg
There's nothing worse than a stuffy dorm room that stinks… literally. SoleMate promises to kill 99.97% of odor-causing bacteria. College kids can use them to tame smelly sneakers, hats, or gloves or other stinky spots thanks to the device's deodorizing and sterilizing capabilities. All it takes is the press of a button, and pathogens are destroyed helping prevent fungus from developing which can lead to infections, not to mention an unpleasant stench. The device is controlled via a Bluetooth app and the company claims the freshening process takes about 1 hour. At this time, the device is in prototype mode, with funding requested on Indiegogo. GearBrain reviewed SoleMate, so see if you'd deodorize your dorm room with this nifty gizmo.