If an educational worksheet seems too close to homework to a child, consider exchanging the assignment with one of these apps. Each one works on Android or iOS smartphones — or both — and most include video, photos or at least a gaming element to help engage kids. There are several here aimed at different age ranges and grades, all designed to strengthen different skills in students who may just need a refresher or want to get ahead in a subject.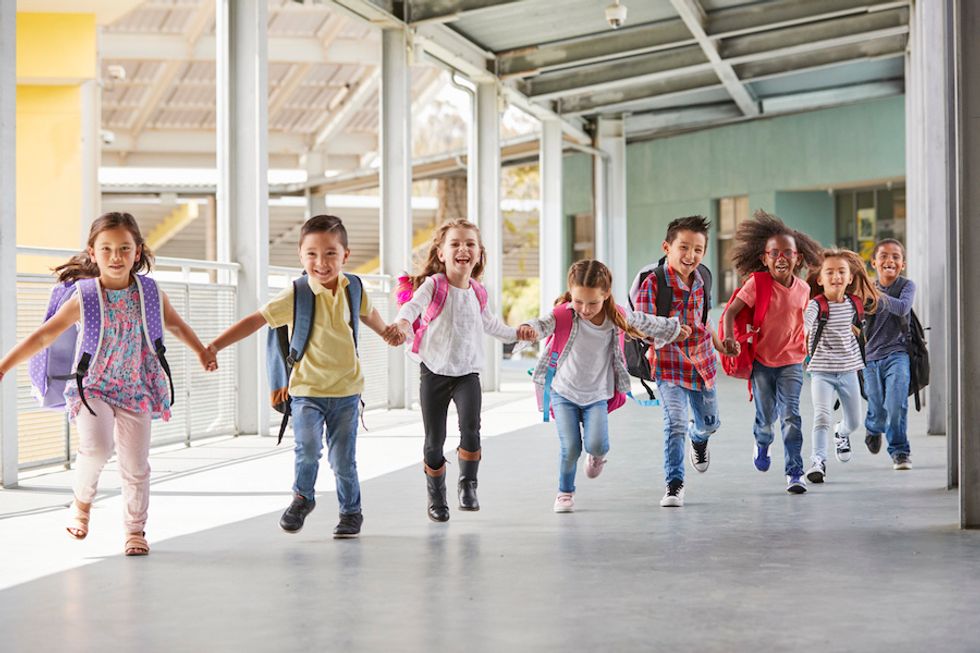 Even children in primary school can use apps designed to strengthen their skillsiStock
Elementary
Think of Biblionasium as an online reading club, where students can sign up, share what they're reading, review and rate titles, and even see what other kids are enjoying too. It's on the recommended list from the Northwest Evaluation Association (NWEA) and the site also meets PRIVO's Kids Privacy Assured Program, which means it follows COPPA requirements for online safety for kids.
For spelling, Reading Rockets, a media literacy initiative, recommends Rocket Speller, an $.99 app that works for iOS devices and encourages children to spell words to build a rocket. The Android version, Rocket Speller Plus, is the Android version, priced at $1.99, and includes phonics with its spelling game. Both apps are best for young children, ages 3 to 7.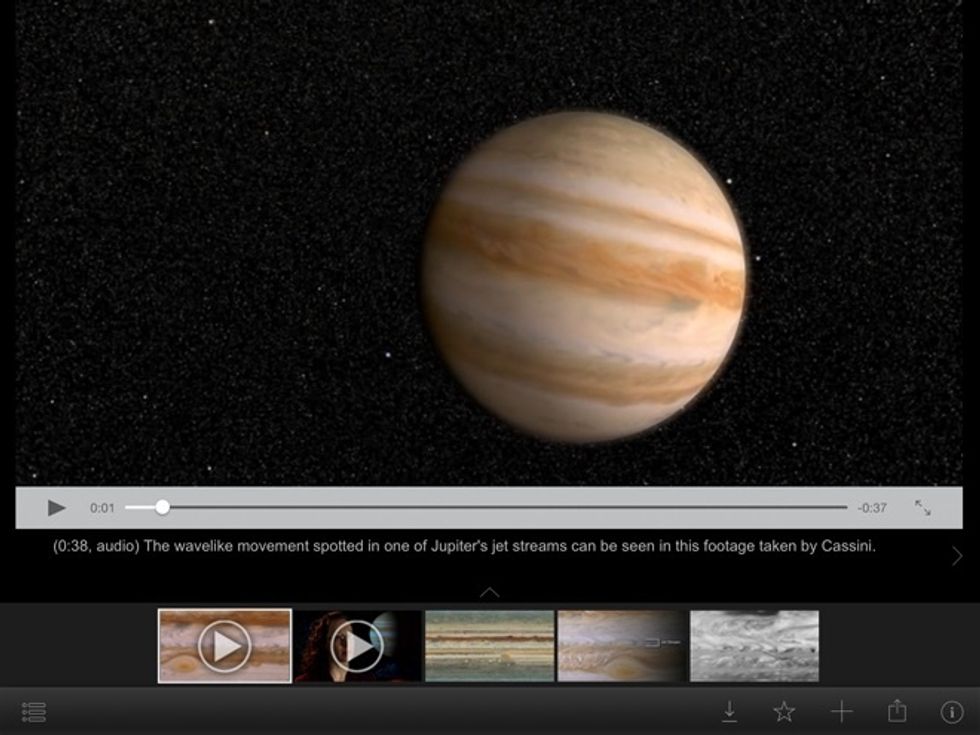 For space fans and students alike, the NASA visualization Explorer app includes photos and videos easily viewed through a smartphoneNASA
Common Sense Media gives its recommendation to the NASA Visualization Explorer, which they say is ideal for those in grades 3 to 12. The app works on iOS and Android devices and pushes out animation, videos and images of the solar system including data about the Earth such as Super Blooms in the ocean. Note that files and movies have large files, which can add charges to those in data plans, so this is an app that's ideal for Wi-Fi at school or at home.

Think you remember where all the states are in the U.S.? Stack the States is one of the more fun apps both for iOS and Android. The app is $2.99, and gamifies learning about geography. It's great for students in older elementary school grades, going into middle school. There's also the $2.99 Stack the Countries app (also iOS and Android) that helps build mastery of geography across the globe.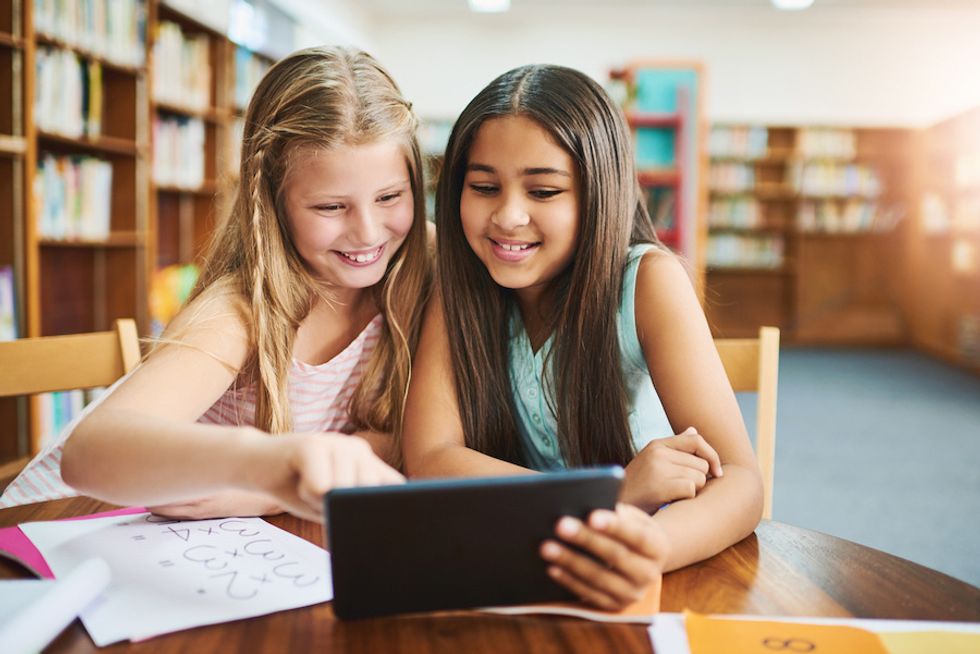 For middle school students, try apps that focus on biology or even 3D models of moleculesiStock
Middle

iCell pushes out details on the cell structure of animals, bacteria and plants with different levels of information available. Students can look at 360-degree images of the cells as well. The app works on iOS, Android and also Windows — and because it can shift from basic to advanced details the app also works with high school students. (Bonus.) The American Association of School Librarians (AASL) liked iCell enough to put it on its list of Best Apps for Teaching & Learning 2019.
Flipgrid is a favorite among teachers, likely because it was started by then-associate professor at the University of Minnesota to use with his own students. Today, Flipgrid is owned by Microsoft, and 1.5 million pieces of video are shared daily, founder Charlie Miller told GearBrain. Educators need to invite students to share and create on the site — but students can certainly ask their teachers to sign up to get started on using the video creation tool for sharing projects, and building their own resources.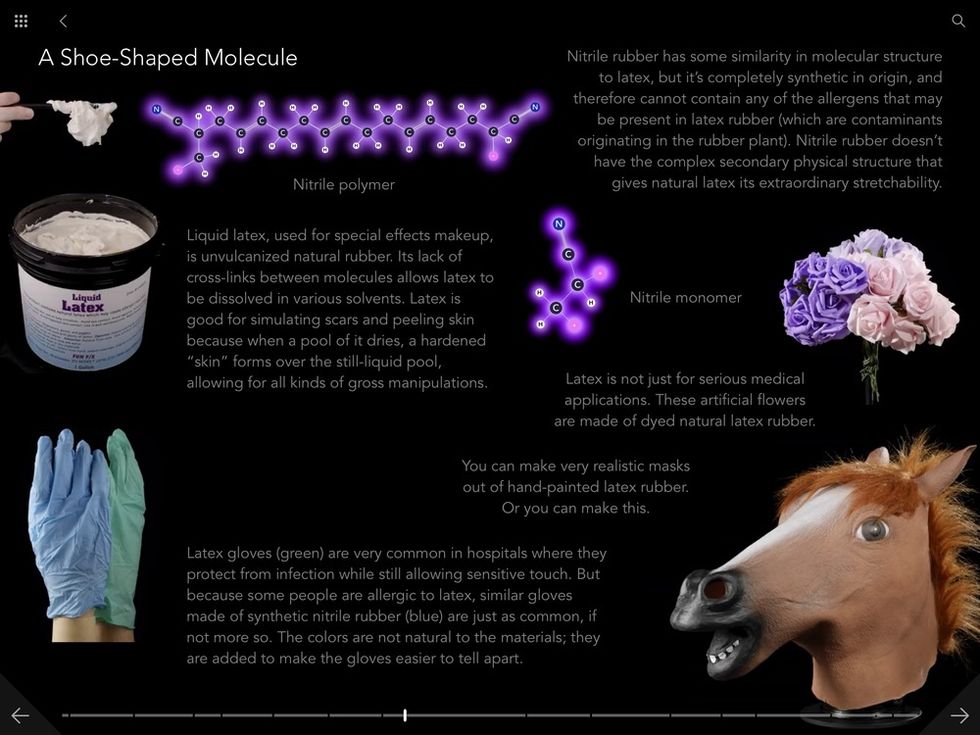 Science students will love how simple it is to use Molecules by Theodore GrayMolecules
Molecules by Theodore Gray is already five years old, but it's still one of the top apps on Apple's App Store — and yes, it's one of the most expensive at $9.99. The app is designed for students 12-years-old and up, perfect for middle school science students. There are 348 different molecules in the app, more than 500 videos, and all 14 chapters of the Molecules book.

Really a collection of apps, GeoGebra is focus on mathematics and scaled for middle to high school students. Apps work with both iOS and Android devices and include a 3D calculator, a graphing calculator and one that allows students to construct geometric figures. All of them are free.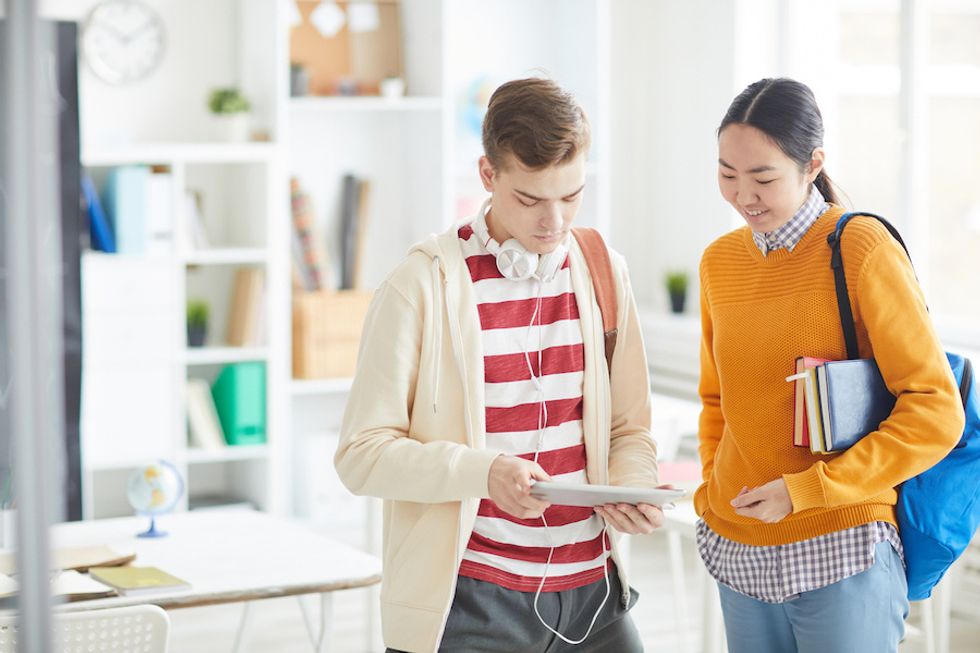 In high school, students may be looking for apps to help them study for college-prep testsiStock
High

Quizlet, also a favorite of AASL's this year, is a free app that lets students make flashcards online. The app even creates a schedule based on what students need to learn and when an exam is scheduled so they won't fall behind on studying. This app works on iOS and Android — and has leveled materials that works for all students no matter their grade. You can find resources already uploaded on a wide-variety of subjects from the muscles of the head to a map of the states in Brazil.
For students looking to get a leg up on their SAT and ACT studying, the free iOS app Vocabulary Builder by Magoosh has more than 1200 words that can help sharpen word building. The app is also available as an Alexa Skill for Amazon Echo devices — and free.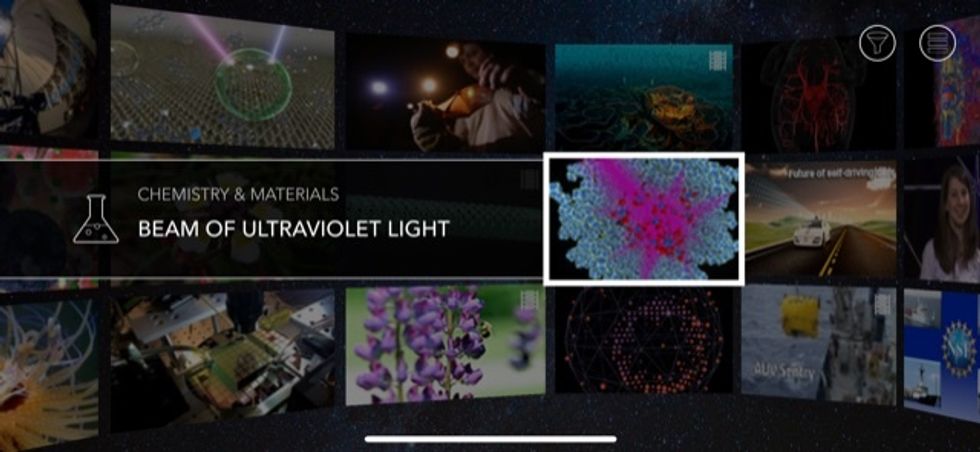 The National Science Foundation's Science Zone is an interactive bulletin board filled with science videos and photosNational Science Foundation
The National Science Foundation has built an iOS and Android app chock full of videos and photos of dozens of science topics. Called Science Zone, the app looks like a bulletin board where students can click on different subjects from magnetic fields to wild bees. While simple enough to use for almost any grade, the content is definitely geared toward older students who may have a better grasp of what nanocubes can do.
How to Create a Smart Dorm Room Part 1 - Smart Lights www.youtube.com