Like GearBrain on Facebook
The Google Home smart speaker and Google Assistant can already do a lot to automate your home and make life easier. You can ask it to read the news headlines and weather forecast, play music, stream video to a Chromecast, play games and control all manner of smart devices like lights, locks and sprinkler systems.
But there is more here than meets the eye, and with IFTTT (If This, Then That), the Google Home can be given many more uses. Here is a selection of IFTTT applets which unlock more capabilities with your Google Home and the Google Assistant.
Read More:
If you are new to IFTTT, then we suggest you read our introductory guide first. As with any time you use the Google Home, both 'hey Google' and 'okay Google' get the assistant's attention.
Text someone from your Android phone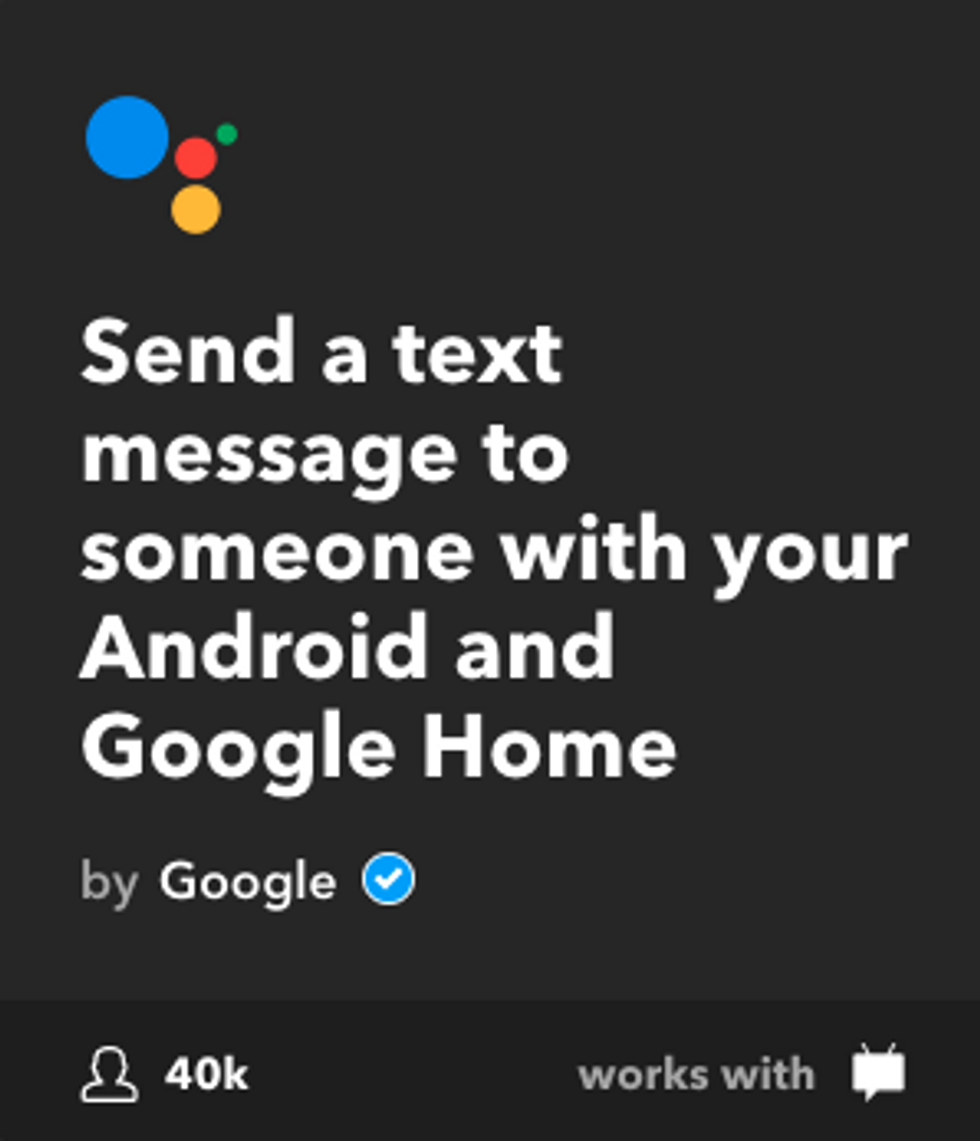 Although this only works with Android phones for now, it's a useful applet which makes it easy to send text messages with your voice. If your hands are full, or you have briefly misplaced your phone, this applet could be useful. Just say: "Okay Google, message [Name], then dictate your message."
Log notes in a Google Drive spreadsheet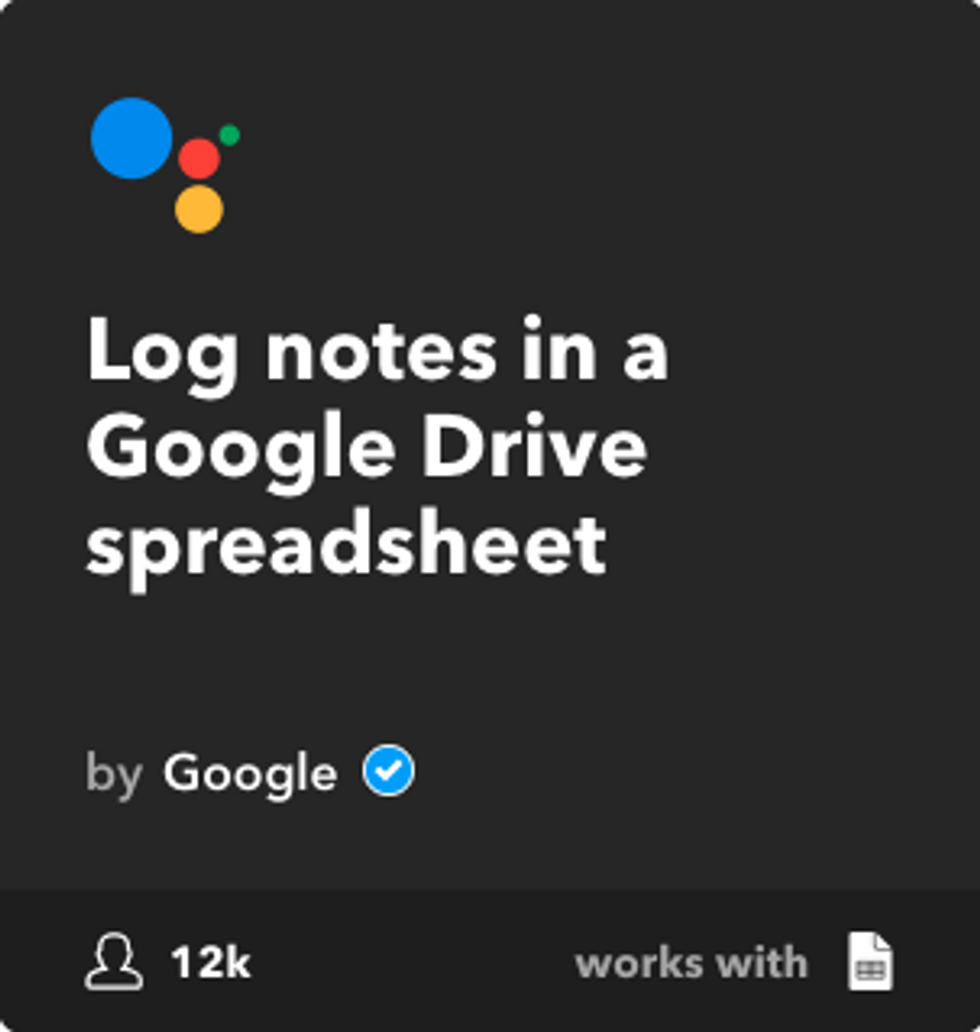 If you like keeping lists of notes in a spreadsheet, this applet lets you add to the document by speaking to the Google Assistant. Just say: Okay Google, take a note" and dictate what you want to be written down.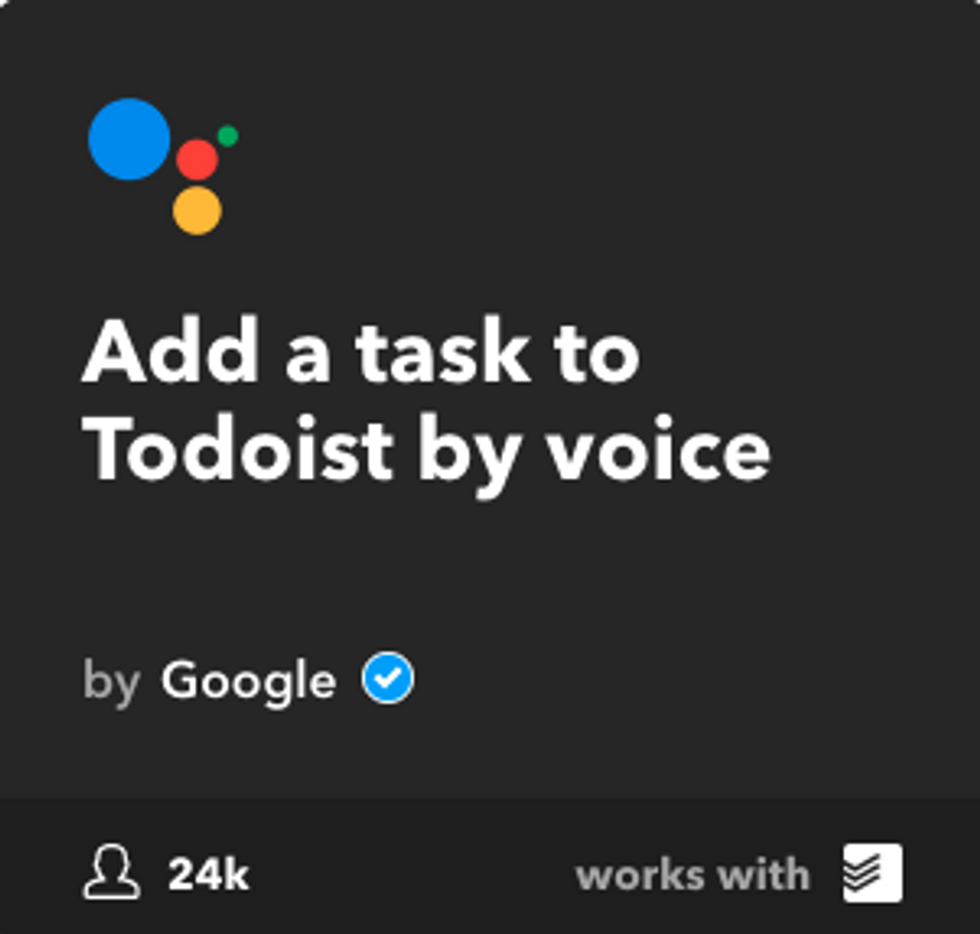 As the name suggests, Todoist is a to-do list application. You can add to your existing list by enabling this IFTTT applet and saying: "Okay Google, add a task" then say what the task should be.
Create a voice note with Evernote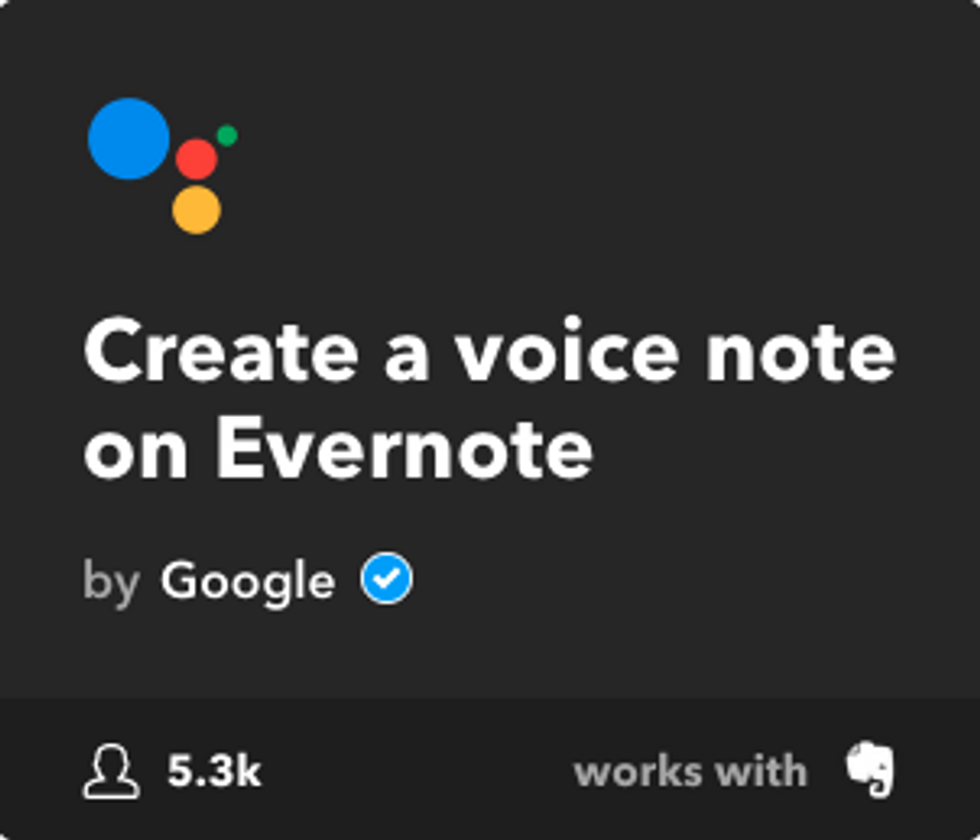 Similarly, this applet can be used to make a note for yourself in Evernote. Just say: "Okay Google, create a note" then read out what the note is.
Add an event to your iPhone's calendar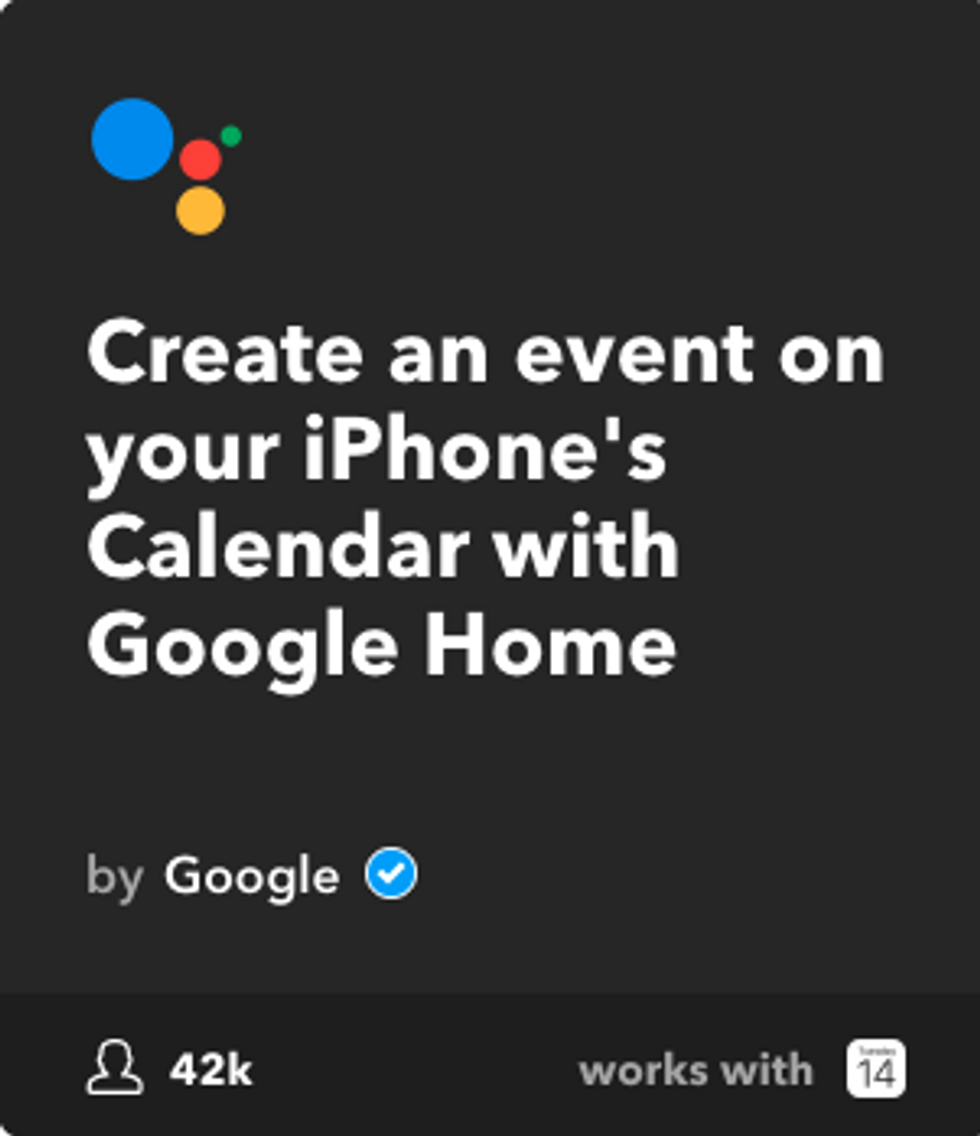 Although some actions can only be performed on Androids, this is an exception. Once set up, this applet lets you add events to your iPhone's calendar by saying: "Okay Google, add to my iOS calendar..." then the event, the date and the start time. For example, say: "...haircut tomorrow at 2pm".
Email yourself a list of notes at the end of each day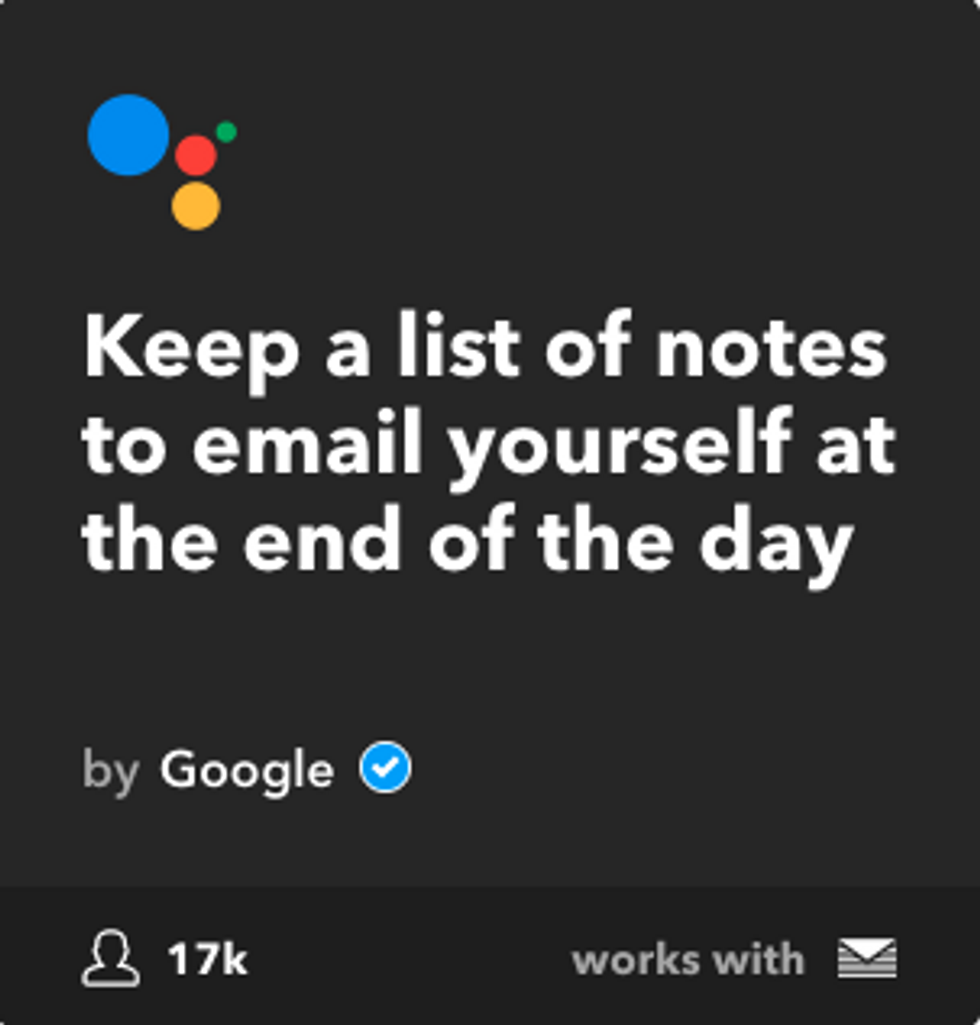 Another one for the note-takers and list-makers among you. This applet creates a note which can be added to throughout the day, then the Google Assistant emails it to you at a time of your choice each day. Just say: "Okay Google, add [note or reminder] to my digest".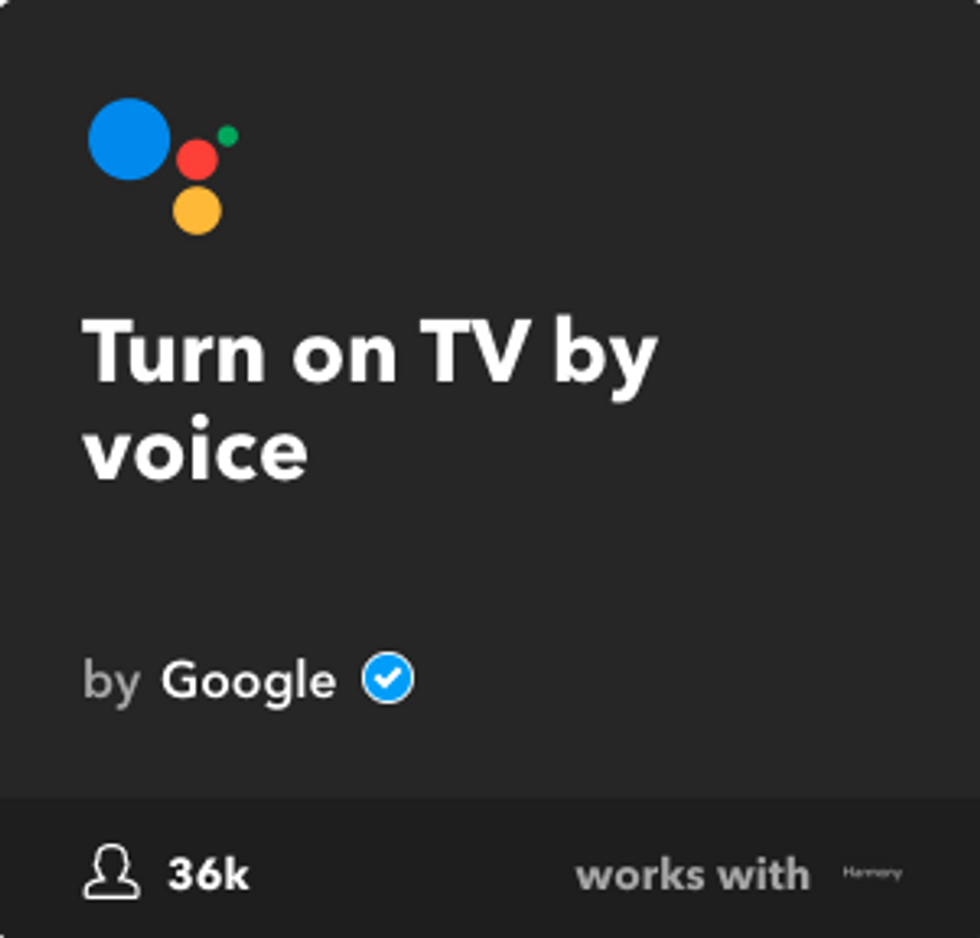 This command can also work if you plug a Google Chromecast into your television, but using this applet with a Harmony universal remote is your gateway to being able to do much more. Once your Harmony and Google accounts are paired (a process you are taken through when switching the applet on), say: "Okay Google, turn on the TV" and that's exactly what will happen.
Then try out this applet to have the TV turn off when you ask.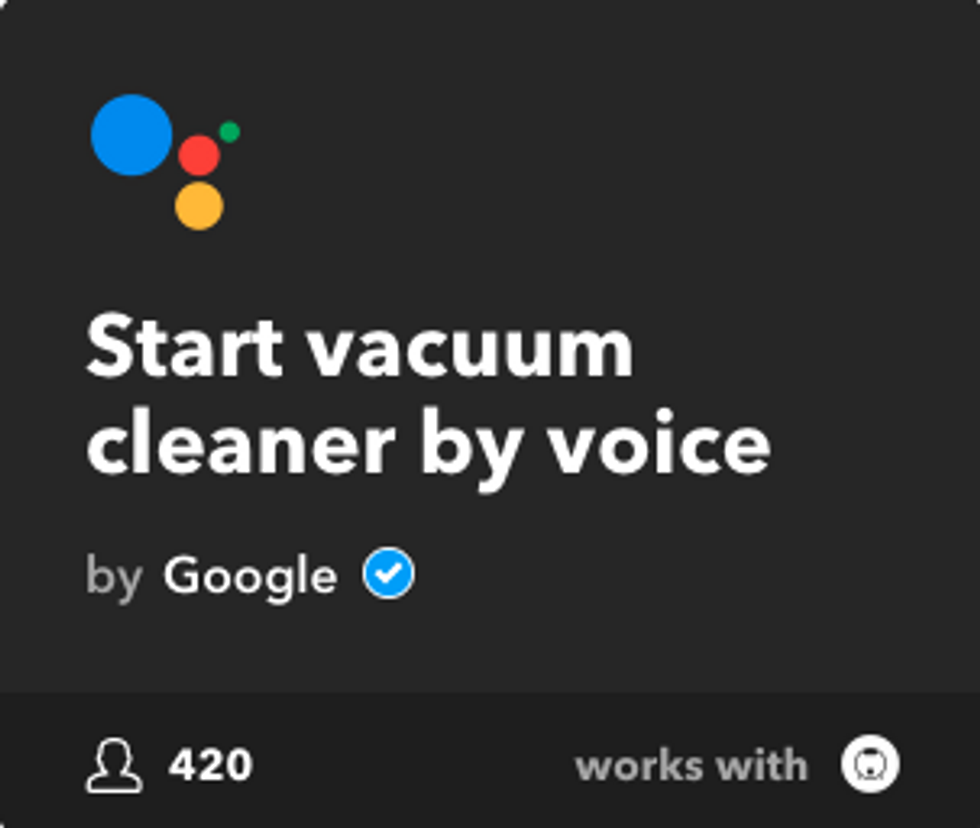 This applet connects your Google Home to a Samsung robotic vacuum cleaner, so you can say: "Okay Google, start the vacuum" whenever the floors need a clean. This applet can be used to turn the vacuum off again.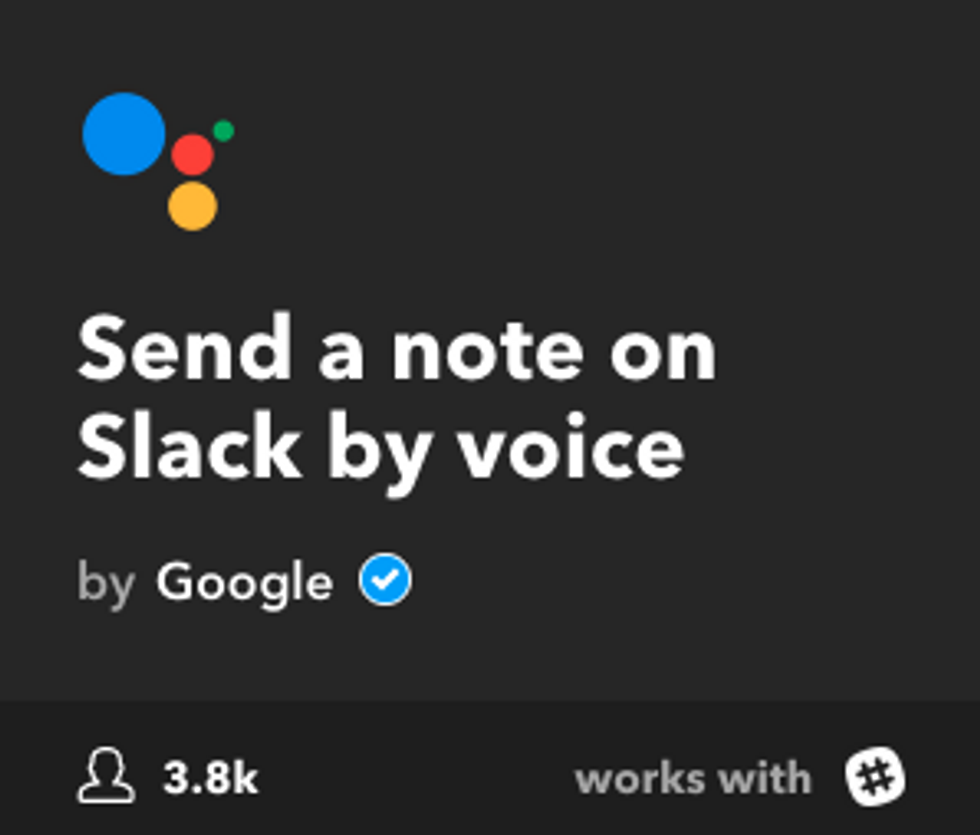 Tell this applet which Slack channel or private conversation you would like it to post to, and you can send message to that person or group by speaking to Google Assistant. Say: "Okay Google, tell Slack that [message].
Post to Facebook with your voice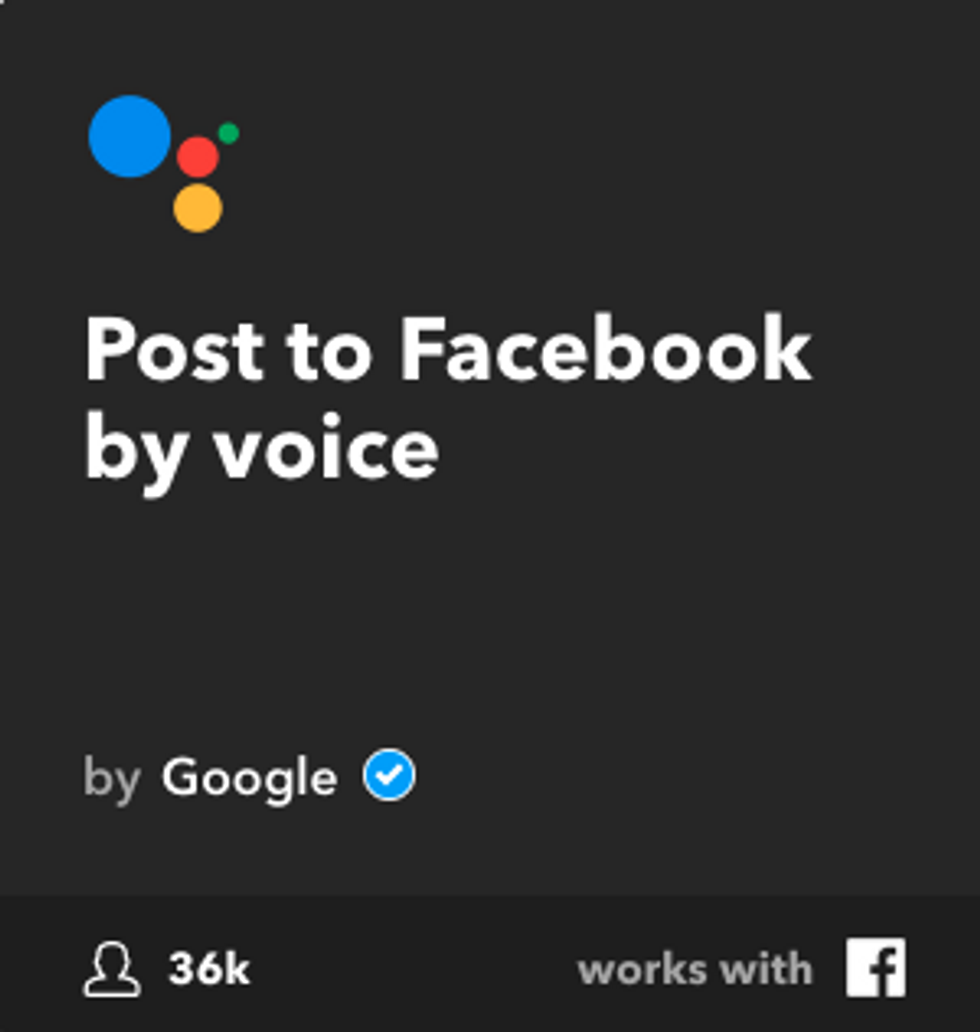 This applet will post a Facebook status update for you. Enable it, allow IFTTT to post on your Facebook account, then say: "Okay Google, tell my friends [message]". You can adjust the "tell my friends" part, but if you leave it as it is, whatever you say after "friends" will be your new Facebook status.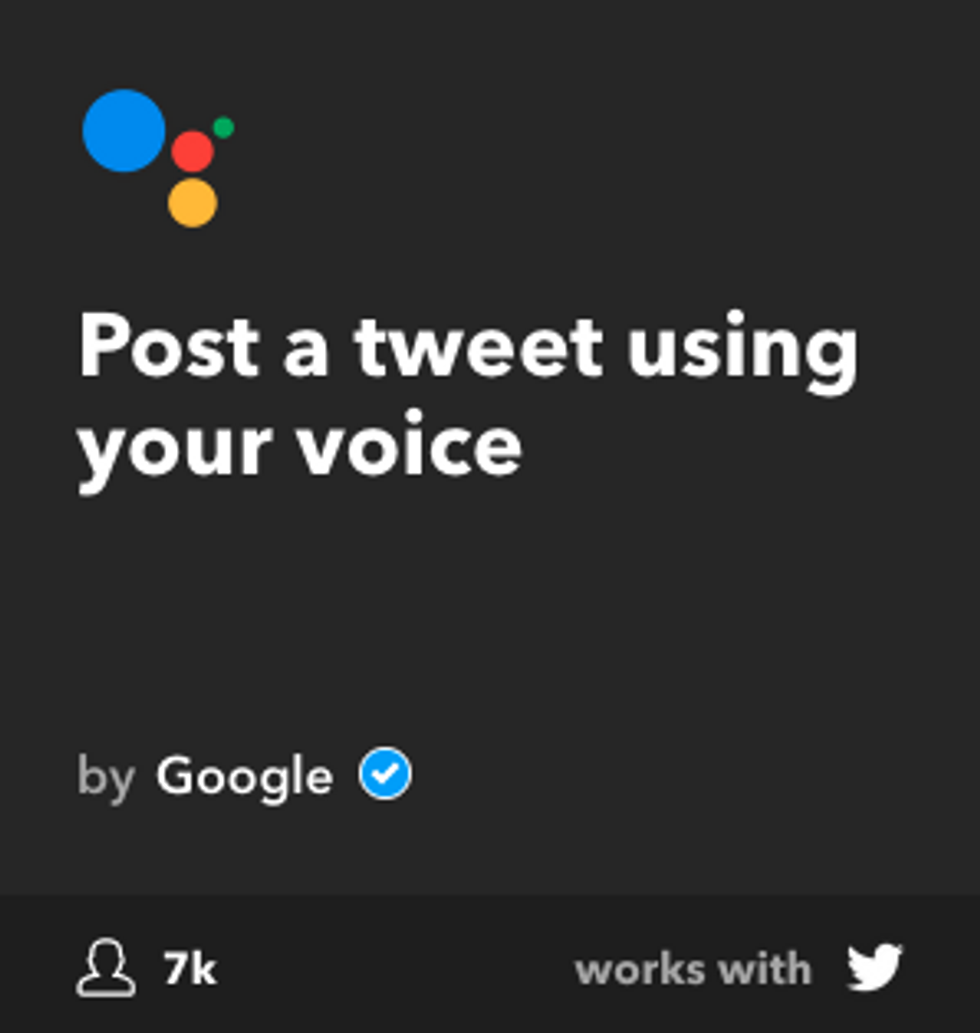 Similarly, this applet will write a tweet for you when you say: "Okay Google, tweet [message]."
Update your kid's Christmas list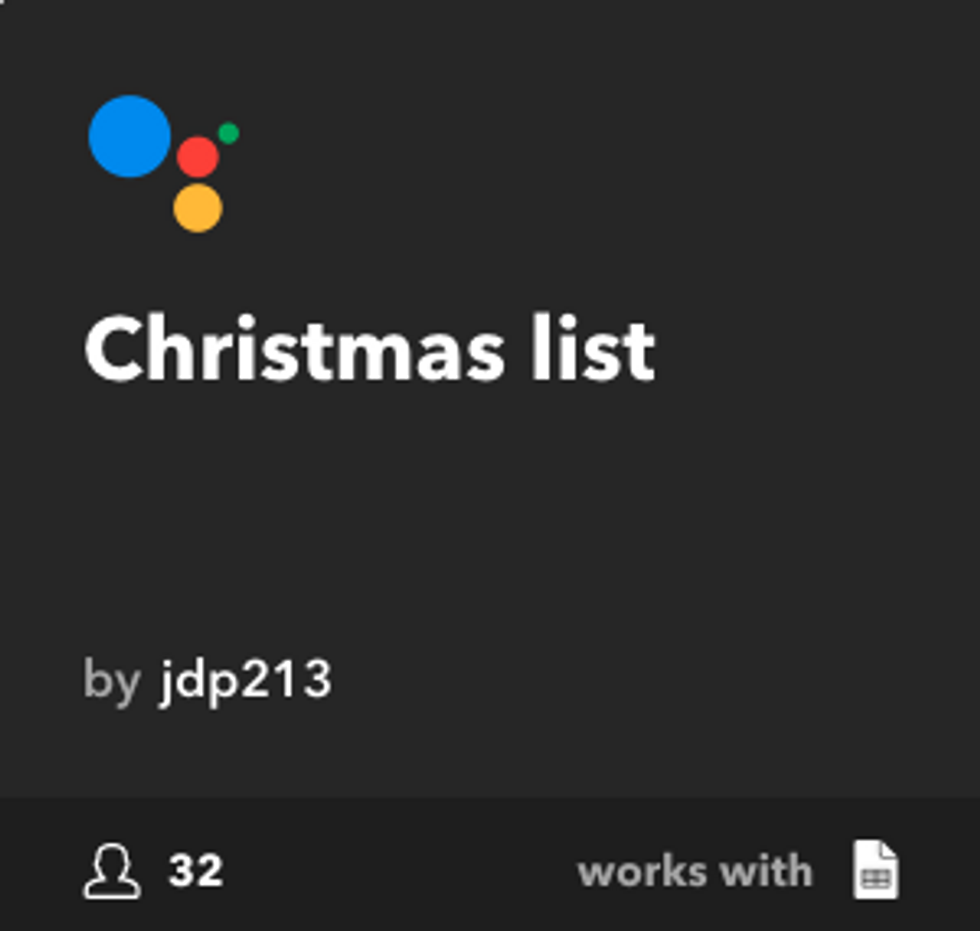 Finally, one for parents of young children who will be looking to make Christmas present lists later in the year. This applet is configured to add items to a spreadsheet when you (or your child) says to the Google Home: "Okay Google, tell Santa I want [present] for Christmas." This applet is configured so the Google Assistant will respond with "Okay, I'll tell Santa", but you could make the reply whatever you like.
Related Articles Around the Web
Like GearBrain on Facebook