Halloween's just around the corner and we have some of the best digital downloads to get your spooky, twisted self ready for the ultimate night of tricks and treats. From Alexa Skills you can use to build a haunted house to mobile apps, music and games for some spine-tingling terror, you can even pull your Google Assistant in for some Halloween fun.
John Carpenter's Halloween theme song
If Halloween is forever linked to Michael Myers and John Carpenter's "Halloween," you'll love this new cover of the movie's theme music by Nine Inch Nail's Trent Reznor and Atticus Ross. You can play their rendition on Apple Music and Spotify — or download the music from iTunes, Google Play and Amazon as well for about $1.00 — or just listen via YouTube. A word of advice: Don't stream in the house alone.
Zombie Yourself
Always a crowd pleaser, zombie make-up is a never fail for Halloween, and Dead Yourself is an iOS and Android app straight from AMC that turns you — virtually — into a walker. Take a selfie, or upload a current pic, and overlap zombie details — there are more than 40 high-res gross features you can overlay on your mug. When you're done, you can save the image and share across social media. What's particularly nice is this app is free.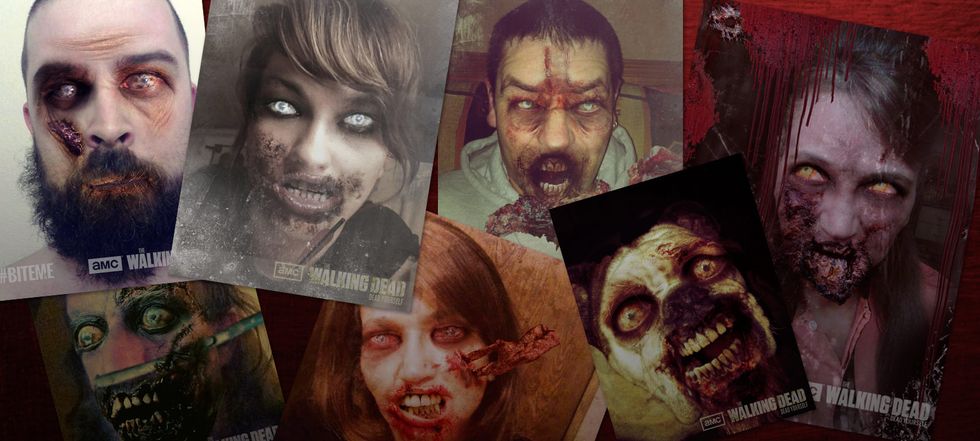 Go to town making yourself as grotesque as can be with the Dead Yourself app.AMC
Alexa Skill: Spooky Screams
Nothing evokes Halloween more than a bloodcurdling scream — and you can get Alexa in on the Halloween tricks with this Alexa Skill, Spooky Screams, which has a variety of screams you can pull up on command. Hoping for some more classic Halloween sound effects? Alexa delivers there too with Halloween Sounds, Creepy Audio (a full 90-minutes worth) or Halloween Music — all three free as long as you have an Amazon Alexa-device.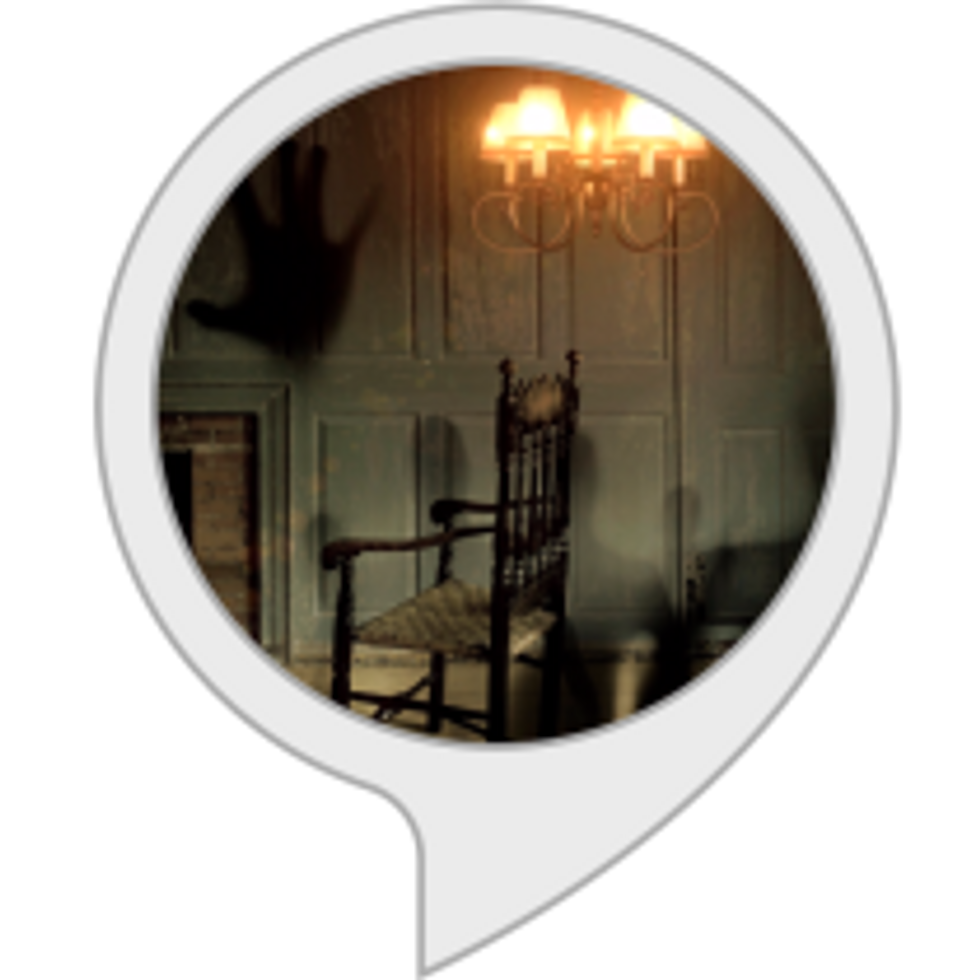 Call from Killer Clown
It's not even close to Halloween without a creepy clown. But how about one that video chats? The pre-recorded clown video calls via Call from Killer Clown are voiced by actors and can be scheduled to come in when you want. The app is free to download — but there are in-app purchases. So don't be, um, scared.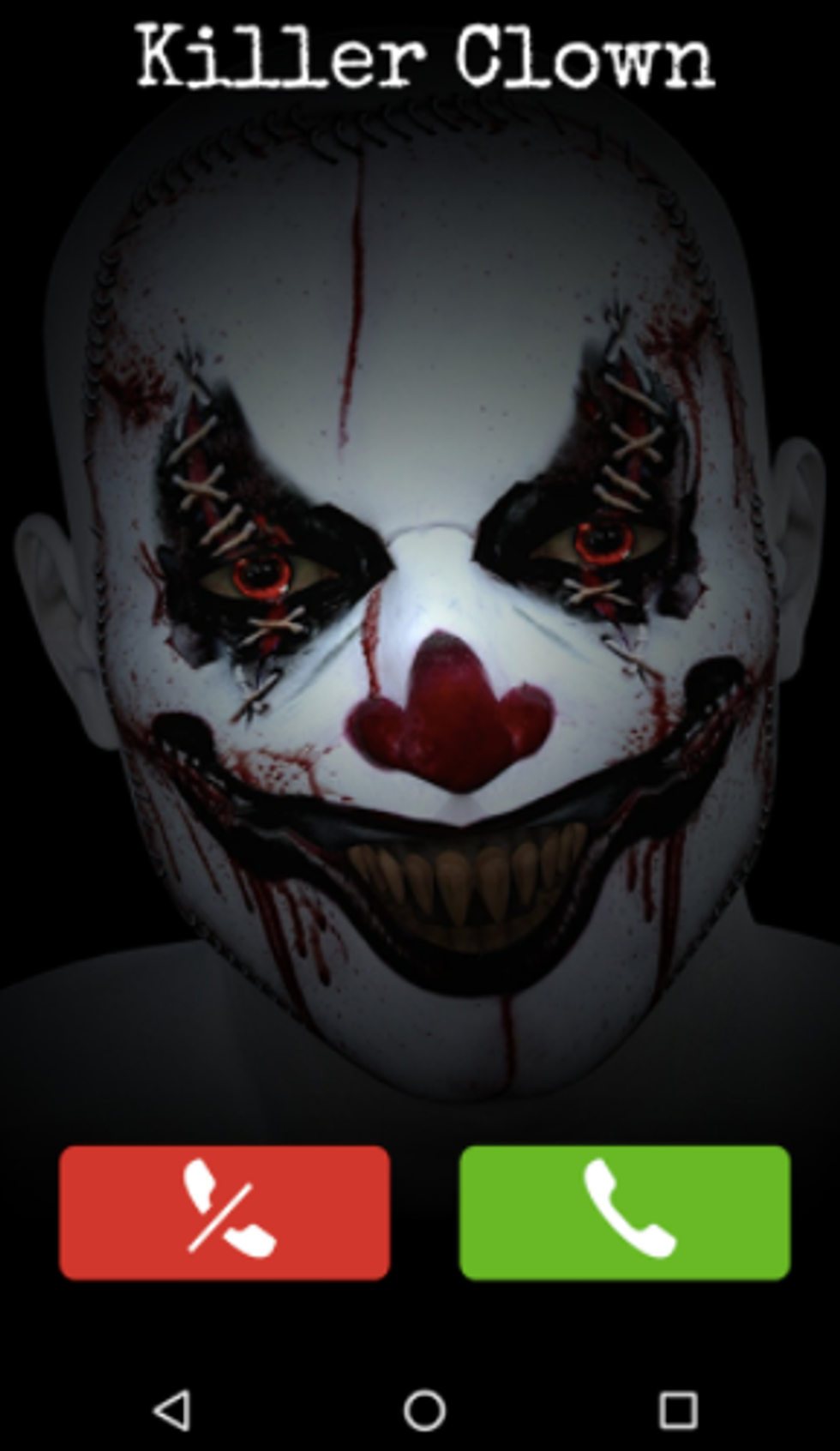 Clowns are the creepiest — but a video call from one is just terrifying.Dualverse
Limbo
This gloriously beautiful black and white game belies the scare you'll feel trying to keep a young boy alive as he searches for his missing sister within this place that's not quite heaven — not quite the other space as well. There's almost a Mario Kart feel to the game in that you're running, jumping and even, in some spots climbing ladders. But the imagery is much more Miyazaki than Nintendo. From Playdead, the $3.99 game is available for iOS and Android.
The Walking Dead: Encounter
Who says zombies aren't fun and games? AMC's "The Walking Dead: Encounter" is a app that puts zombies in your space, virtually. There are sound effects, and you can grab a screenshot with the zombie at home, at work, at school — wherever you want. There isn't much of a game here — but you can unlock new zombies each week, and it's potentially a fun mini-scare.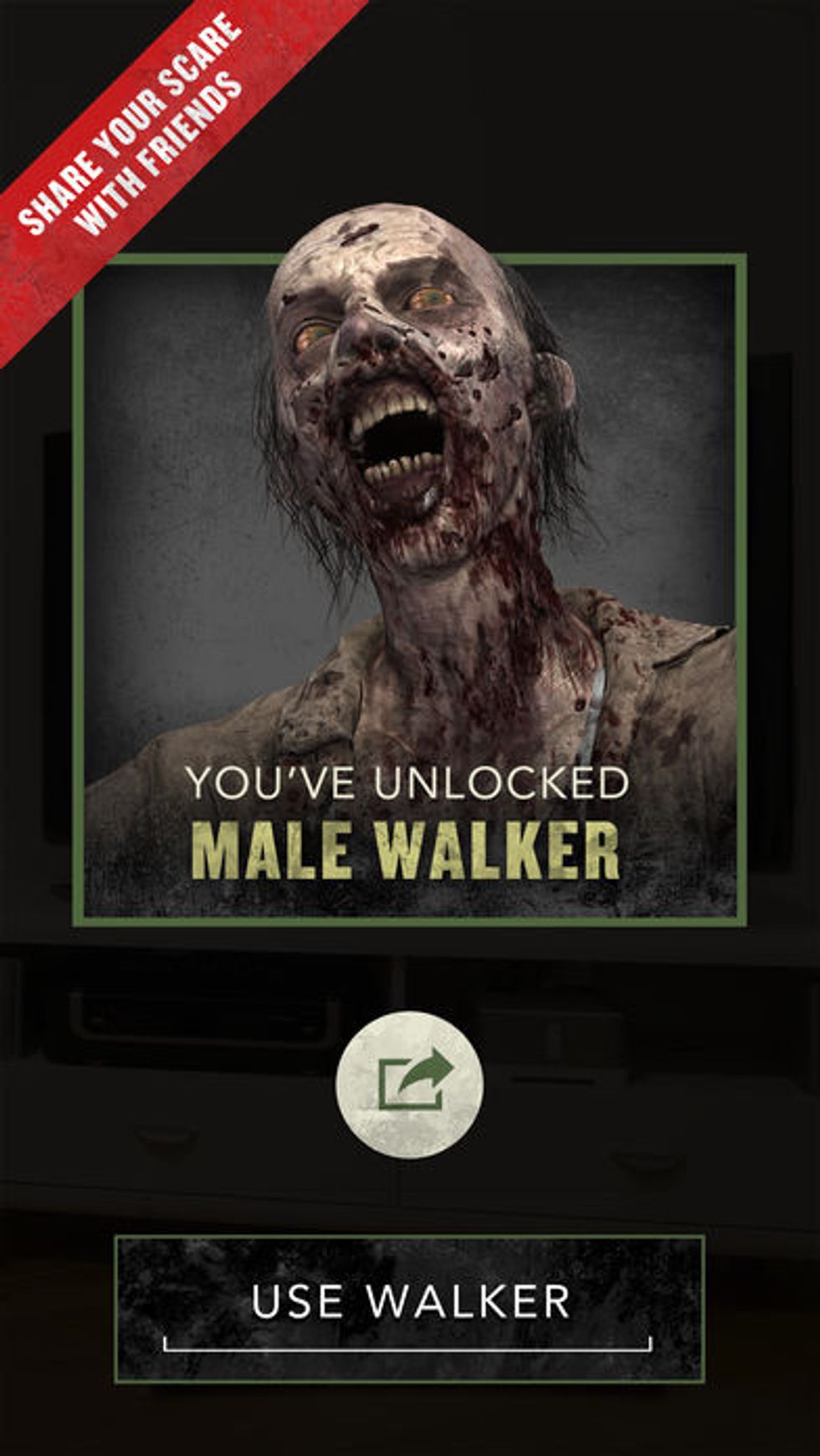 Unlock new walkers with The Walking Dead Encounter appAMC
Haunted Room VR

Have a VR headset? We like the Haunted Rooms: Escape VR app is an escape-the-room experience, taking you through a haunted house that forces you to find your way out. The iOS and Android app is free, and if you're after that goosebumps, hair standing up on the back of your neck feeling, this is the app.
Haunted Rooms: Escape VR game transports you to a haunted house, where you can't escape.Virtual Amigos
Google Assistant gets Spooky
Just in time for Halloween, Google is updating its A.I. to give Ok Google some cute Halloween tricks. There are six questions in all that bring up some clever exchanges, launched by the following interactions:
" Ok Google, what should I be for Halloween?"
"Ok Google, get directions for the nearest pumpkin patch"

"Ok Google, how do I get rid of monsters?"

"Ok Google, add Halloween candy to my shopping list"
"Ok Google, scare me"
"Ok Google, let's get spooky"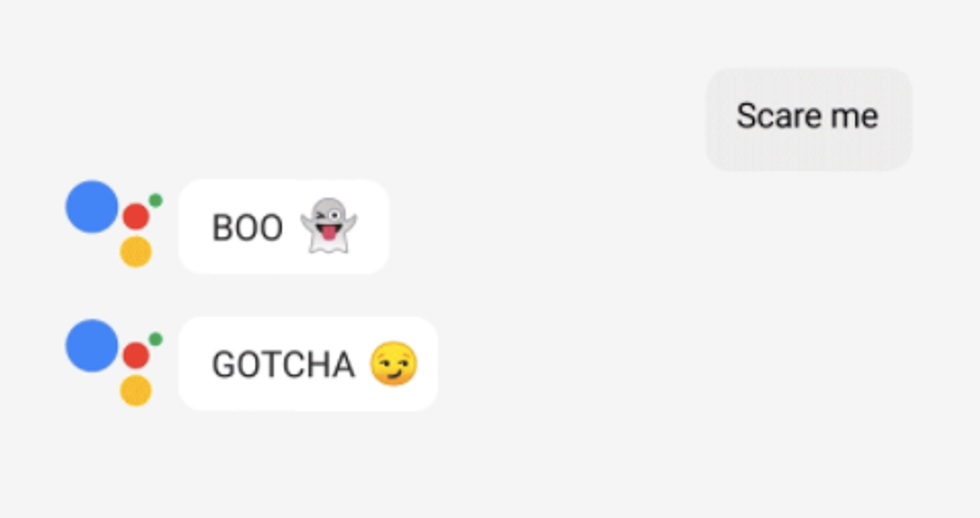 Google
Terror Halloween Themes
Looking to dress up your mobile device for Halloween? The Terror Halloween Theme app is packed with wallpapers, animated effects and app icons like spell books, Jack-o-lanterns, skulls and floating eyeballs that load on to compatible HTC, Samsung, Huawei and Sony Android devices. And yes — it's free.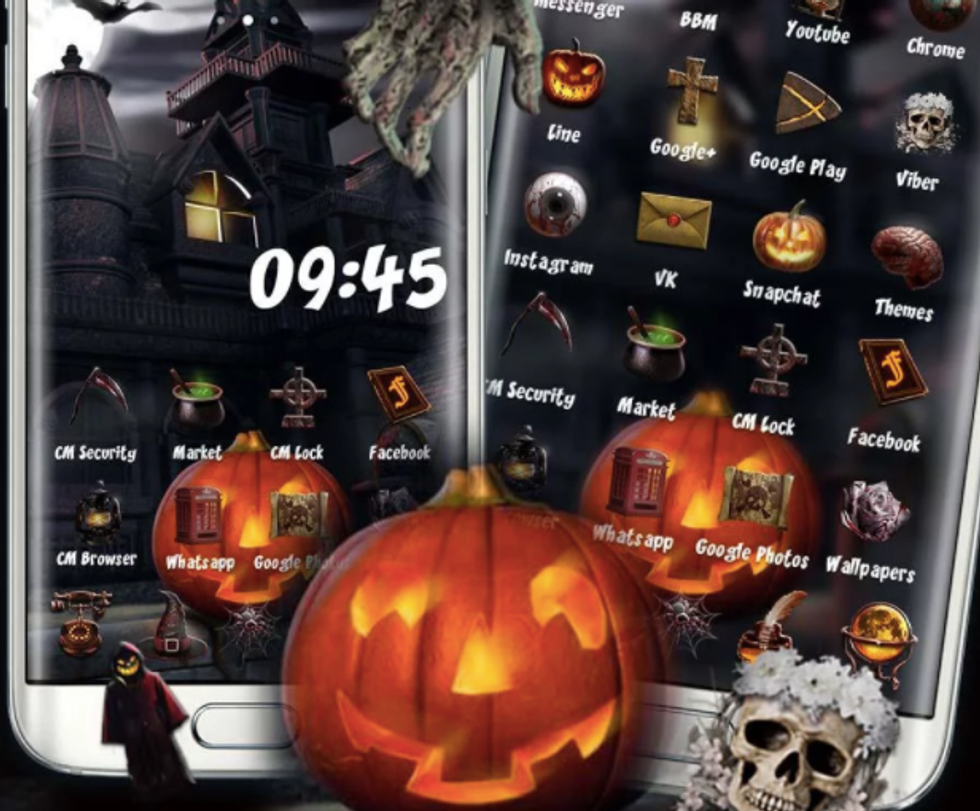 Cool Theme Love
Spirit Board VR
On Halloween, Rule No. 1 should be — don't play with the Ouija Board. But if you just can't help yourself, consider downloading this cheat: the Spirit Board VR app, made for both iOS and Android and just $1.99. While a bit repetitive, you can summon spirits and ask them questions while sitting in a dark, gloomy manor house. Scared yet? You will be.