Like GearBrain on Facebook
Halloween is right around the corner and now is the time to break out the decorations and horror flick marathons. While spiderwebs, pumpkins and costume makeup are great ways to decorate your home for the night of fright, why not change things up this year by adding new technology that can provide over the top experiences for the soon-to-be trick-or-treaters. Here are some ideas we came up with to make your smart home the talk of the neighborhood. Check out these new smart devices and system which are easy to setup and get you into the Halloween spirit this year.
Decorative Video Doorbells
If you own a Ring video doorbell or Google Nest Doorbell, you have options to help you get ready for Halloween. For Ring users, you have three ways to get into the spirit, the company is bringing new themed face plates, chime tones and quick replies to your Ring Video Doorbells. They announced Ring Video Doorbell owners can purchase or add Halloween customizations to their Ring devices starting October 11, 2021. In case you don't know, Quick Replies are part of the interactive answering machine experience for Ring video doorbells. Every time someone pushes your Ring Video Doorbell, and you can't answer the door, a quick reply can play. For Halloween, Ring has created six preset Halloween themed responses for users to choose from and play on their Ring Video doorbell. You can also buy Halloween themed faceplates or replace the famous Ring "Ding Dong" sound to scarier chime tone, like a screeching cat or creaky door all in the Ring app.
For Google Nest Doorbell owners, (this includes Nest Hello and new Google Nest Doorbell - battery) you can get Halloween themed tones like skeleton dance, skeleton dance, a spooky raven, a ghostly boo or my favorite, a howling werewolf. Just go to your Google Home app and tap on your doorbell. Then select settings and doorbell theme. Then you can choose your seasonal doorbell therm. Note you need to make sure your Google Home app is the latest version (2.44.1.8), and the Halloween theme is only available until November 1st.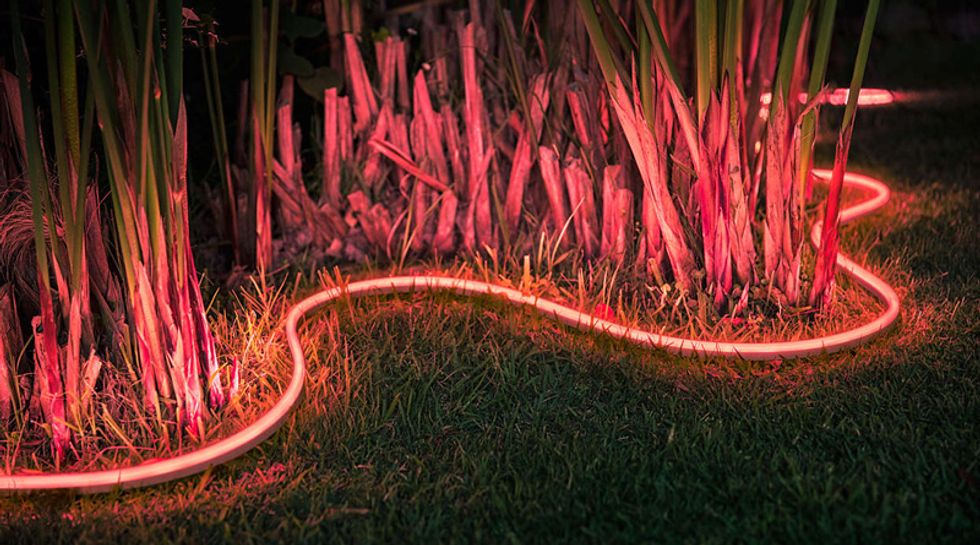 Philips
Light up the night
Nothing says spooky like dark and decorative lighting. To amp up the mood, try installing some Philips dimmable color light strips in the living room and outside. You can choose from 16 million colors — including purples, oranges and reds — all of which you can control with timers, smart controls and voice control. Don't forget to purchase some individuals smart lights as well to place inside your jack-o'-lanterns and other decorations to take them to the next level. Also, Hue has an array of smart outdoor lighting products, including spotlights, light bars, spot lights, wall light extension and pathway lights which can be linked together using the Hue app or voice commands using compatible Amazon Alexa, Apple HomeKit and Google Assistant enabled smart devices. (Check out The GearBrain, our smart home compatibility find engine to see the other compatible products that work with Philips Hue smart lights.)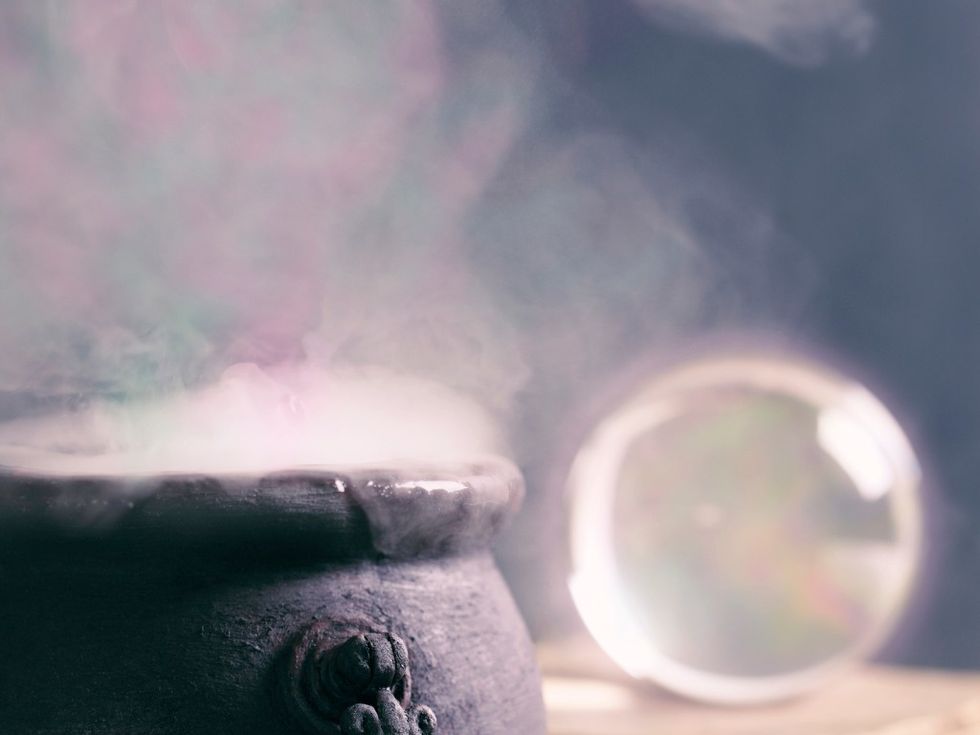 iStock
Set the foggy scene

Halloween can't get too far along without eerie fog seeping out of the woodworks. If you are looking to add some ghostly appearances to your living room and/or door step, a wireless fog machine is the way to go. There are hundreds of great options for this particular product, but if you want to control your hauntingly decorated home from your smart phone, consider a fog machine like the Antari WiFi 800 fog machine or Theefun Fog Machine with Wireless and Wired controls. Antari is compatible with iPhones and Androids and Theefun comes with a remote control so users can determine how much fog they want to produce and for how long.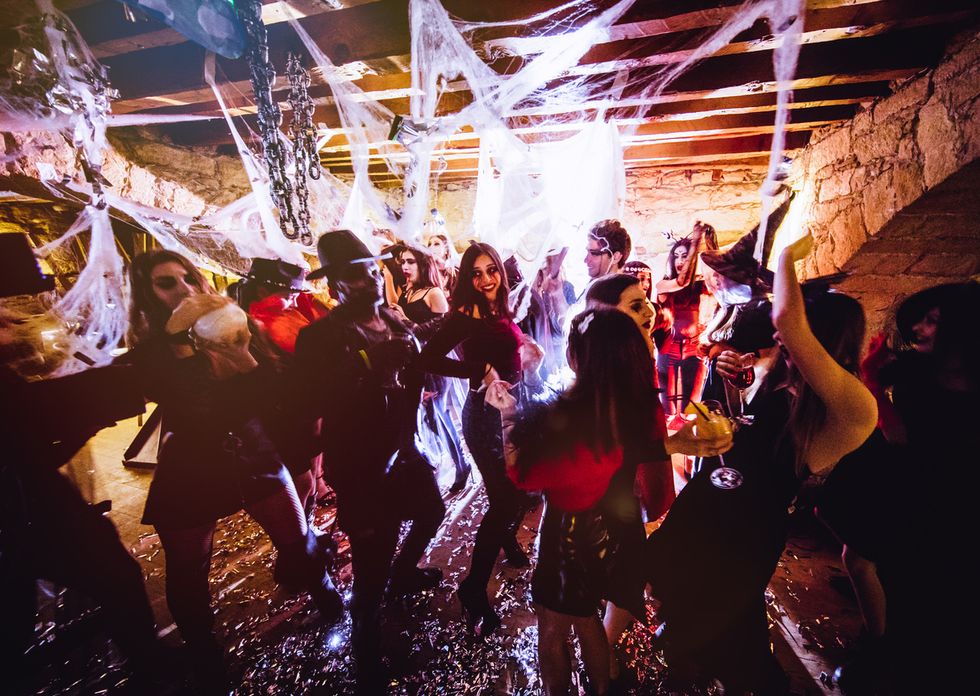 iStock
Alexa provides tricks, treats and everything in between
Alexa is the ultimate sidekick for Halloween this year. She not only plays just about any creepy tune, from "Monster Mash" to the sounds of ghouls and goblins for your Halloween party, but she can also help you with creating the scariest atmosphere yet. Alexa's skills have been upgraded to play pranks on the other people in your home, provide fun facts and games, yell spooky screams, tell scary stories, and even help you pick out the perfect Halloween costume.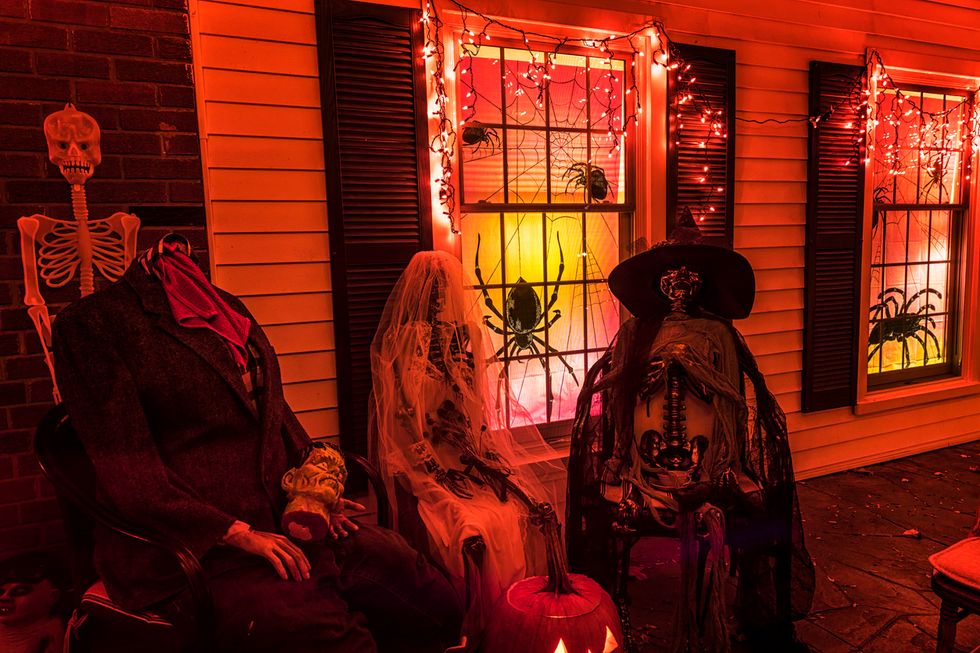 iStock
Sense the scare

Halloween is all about expecting the unexpected. With the Philips Hue Motion Sensor, you can sync up your Philips lights, Alexa and many other devices to set off a startling show when trick-or-treaters arrive at your door. You can also time sounds, lights and other effects to turn on and off at various moments if you don't plan on being home Halloween night, or control their intensity and frequency straight from a hiding spot indoors. Regardless of where you plan on setting up your haunted shop Oct. 31, you can control your decorations all night long.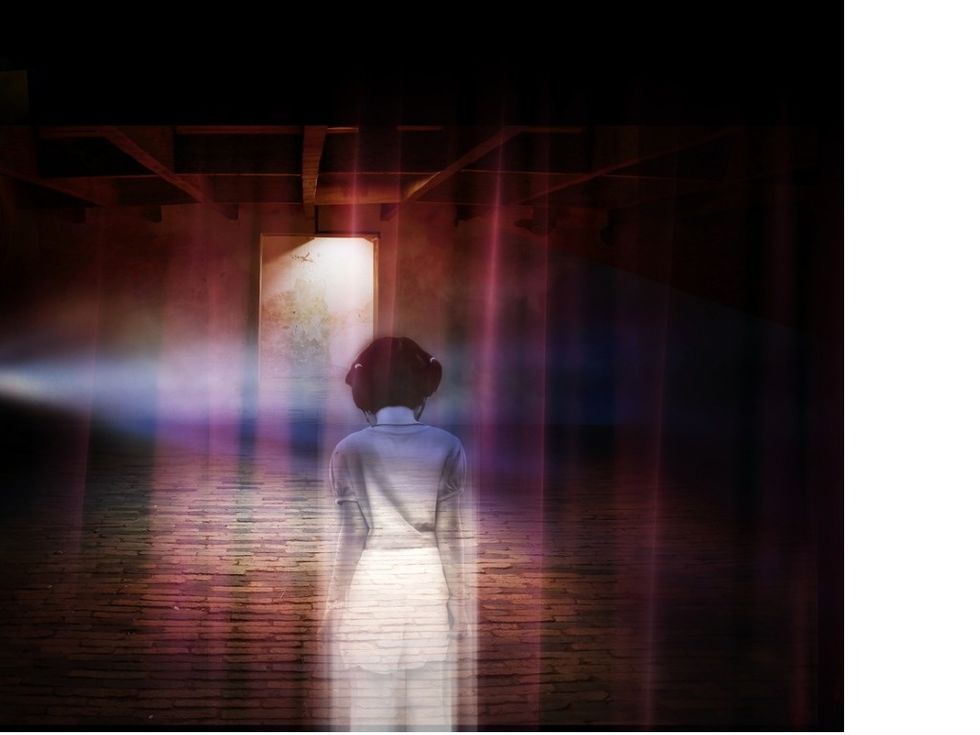 iStock
Project your fear
For more interactive Halloween effects, try getting ahold of a wireless projector, such as the Anker Nebula Capsule Smart Wi-Fi Mini Projector. You can download various moving graphic videos to the device, such as howling ghosts, that you can then play around various parts of your home. Project the Halloween creatures on your walls, hang up a sheet in the doorway for an entryway addition, or even project through the inside of your window and turn off the lights for people on the street to see your home's hauntings.
Like GearBrain on Facebook