Both Ring and Google Nest are getting into the Halloween spirit by introducing new Halloween themed features including ringtones and chimes for their popular video doorbells. The two brands made these updates free — but they disappear almost as quickly as a ghost apparatus in a haunted house. This is usually around the beginning of November. So for those looking to boost their Halloween curb appeal, here's how to add these sound effects to their decor.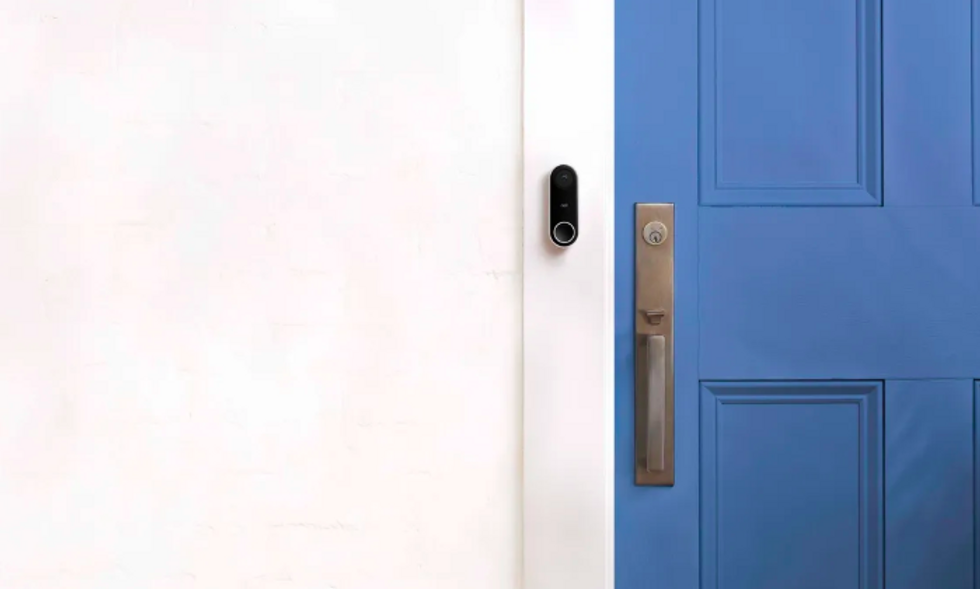 Nest is releasing new Halloween tones for its Nest Hello doorbell just until November 4Nest
Google Nest Hello and new Nest Doorbell

Google Nest Hello and new Google Nest Video Doorbells are getting into the Halloween spirit with new features that include new ring tones. The new doorbell themes include sound effects of a cackling witch, vampire, monster or a ghost and are played when someone rings the Google Nest doorbell. Those sounds will also play on a Google Nest speaker or display if the visitor announcement feature is enabled.
Google Nest speakers, like the new Nest Audio or Nest Hub Max will also start playing creepy sounds if you just ask, "Hey Google, get spooky." We tested this, and the sounds effects, which play for just a few minutes, are solid — creaking footsteps across wooden floorboards with water dripping in the background, chains, and a witch and goblin cackling nearby. Turn down the lights, and you don't need images to create an eerie effect.
The doorbell tones, specifically, you don't have to cast a spell or conjure any specters to help you out. To activate these doorbell tones, go to the Google Home app, tap on your Google Doorbell, select settings and then change your doorbell theme. Just make sure to update your Google Home app to the latest version (2.44.1.8) before activating your Halloween themes.
But don't lag on listening to the Halloween options and putting them to use as they go away on November 1, 2021.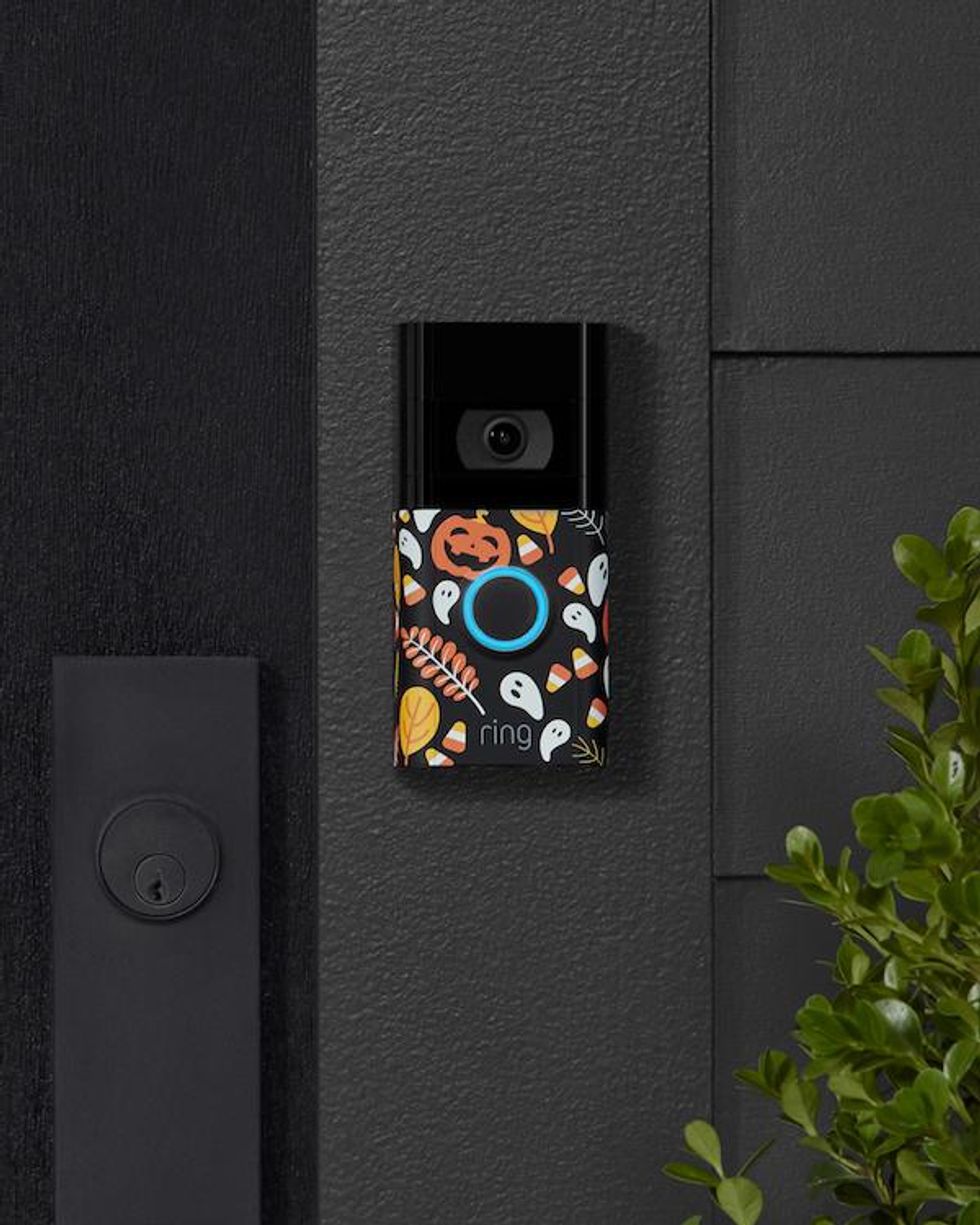 Ring has new faceplates for Halloween, like costumes for your smart homeRing
Ring's Quick Replies, Halloween Faceplats and Chime Tones

Ring is bringing new themed face plates, chime tones and quick replies to your Ring Video Doorbells. The company announced for owners of Ring Video Doorbells, you can purchase or add Halloween customizations to your Ring devices starting October 11, 2021 and will stick around until November.
To get the tone:
Open the Ring app
Go to Settings, and then App Alert Tones
You'll see the sounds, and you'll want to download the file to the audio settings of the device where you want it to play
It's designed for the Chime and Chime Pro, but you can also have it work directly on your smartphone as an alert for the next several weeks when someone including "trick or treaters" ping your Ring at the door. Or you can use Amazon Alexa enabled devices to alert you of visitors.
The company also has new video doorbell faceplates to help match your Halloween decor. These new spooky designs come in 16 different faceplate colors. There are doorbell faceplates for the Ring Doorbell 2, the Ring Video Doorbell 3, 3 Plus and the new Ring Video Doorbell 4. (See our full review on Ring Video Doorbell 4.). You can buy these new Halloween faceplates from Ring's site for $15 each and bring a little costuming fun for your smart home gear too.
The other Halloween feature Ring has up its sleeve is Quick Replies. Quick Replies are part of the interactive answering machine experience for Ring video doorbells. Every time someone pushes your Ring Video Doorbell, a quick reply can play. For Halloween, Ring has created six preset Halloween themed responses for users to choose from and play on their Ring Video doorbell. Some of the Quick Replies are cool like "Boo! Leave us a message if you dare [evil laugh]."
If you have one of these smart video doorbells, why not get a jumpstart on the holidays by playing along with either integrated quick replies or changing your ringtone for the kids and "trick-or-treaters". It can bring a little fun to your neighborhood this Halloween season.
Also, don't forget to check out The GearBrain, our
smart home compatibility find engine
to see the other compatible products that
work with Ring devices
as well as
Google Assistant
and
Amazon Alexa enabled devices.



How to Find Products in The GearBrain, Our Compatibility Find Engine for Smart Devices www.youtube.com