Both Ring and Nest have launched Halloween ringtones and chimes for their popular video doorbells. The two brands made these updates free — but they disappear almost as quickly as a ghost apparates in a haunted house. So for those looking to boost their Halloween curb appeal, here's how to add these sound effects to their decor.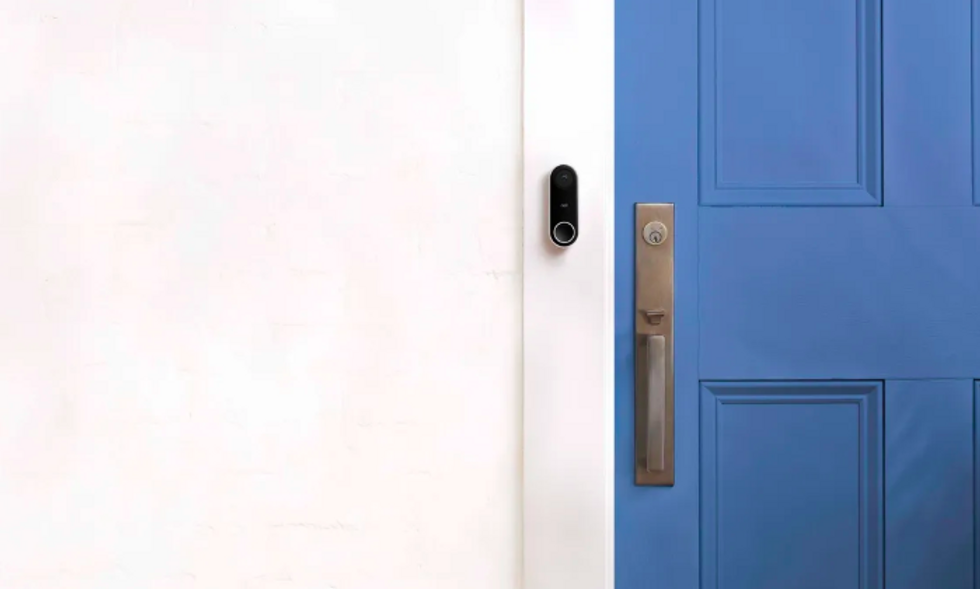 Nest is releasing new Halloween tones for its Nest Hello doorbell just until November 4Nest
Nest Hello

Nest Hello is getting an update that goes away first, sound effects of a cackling witch, vampire, monster or a ghost when someone rings the bell. Those sounds will also play on a Google Nest speaker or display if the visitor announcement feature is enabled.
Google Nest speakers, like the new Nest Hub Max will also start playing creepy sounds if you just ask, "Hey Google, get spooky." We tested this, and the sounds effects, which play for just a few minutes, are solid — creaking footsteps across wooden floorboards with water dripping in the background, chains, and a witch and goblin cackling nearby. Turn down the lights, and you don't need images to create an eerie effect.
The doorbell tones, specifically, are being rolled out — you don't have to cast a spell or conjure any specters to help you out. Once a Nest Hello has the update, a notification will appear on the smartphone app that the Halloween sounds are ready. That update will also deliver winter ringtones later this year.
But don't lag on listening to the Halloween options and putting them to use as they go away on November 4, 2019.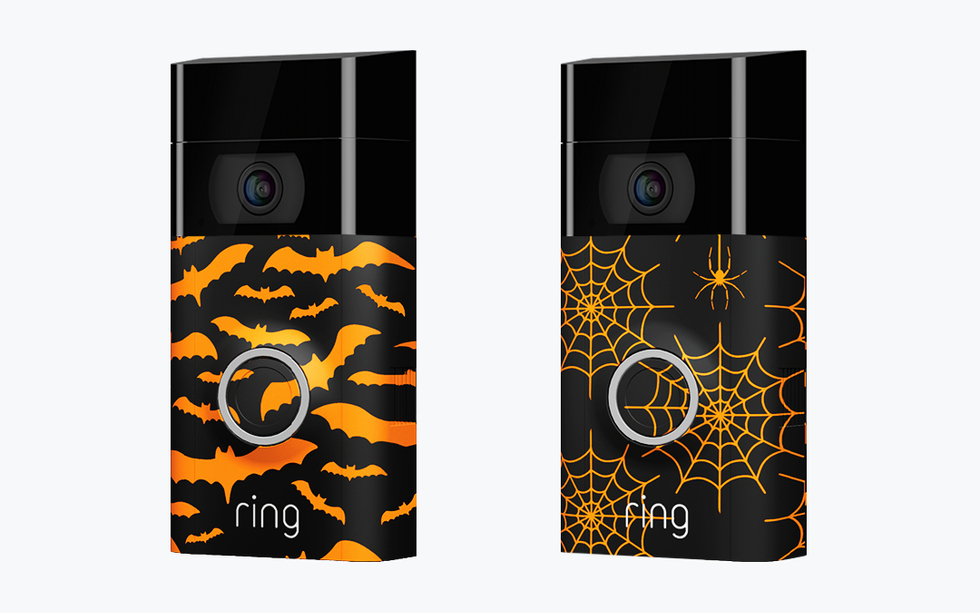 Ring has new faceplates for Halloween, like costumes for your smart homeRing
Ring's Addams Family affect

Ring is taking Halloween old-school adding the classic Addams Family theme song as an option tone. (Nicely, there's also an animated remake of the film coming out in October.) The update is completely free, and will stick around until the end of November.
To get the tone:
Open the Ring app
Go to Settings, and then App Alert Tones
You'll see the sounds, and you'll want to download the file to the audio settings of the device where you want it to play
It's designed for the Chime and Chime Pro, but you can also have it work directly on your smartphone as an alert for the next several weeks when someone pings your Ring at the door.
There are also new Halloween faceplates you can buy from Ring's site for $15 each in white, black and two featuring bats and spiderwebs — a little costuming fun for your smart home gear too.
THE ADDAMS FAMILY | Ring Addams Doorbell | MGM www.youtube.com
Ring Video Doorbell 2 with HD Video, Motion Activated Alerts, Easy Installation