Like GearBrain on Facebook
Even on-the-go, a wireless internet connection is often necessary. We've compiled our list of the five best mobile hotspot devices for your car that will keep you on the grid while you're on the move. Plus, if you feel handy enough, we have details on how to install one of these on your own. Any of these are sure to please and satisfy your connectivity needs. Too bad they can't lighten the traffic. (For the most recent list of best mobile hotspots for your car, visit GearBrain's 7 Best Mobile Hotspots For Cars.)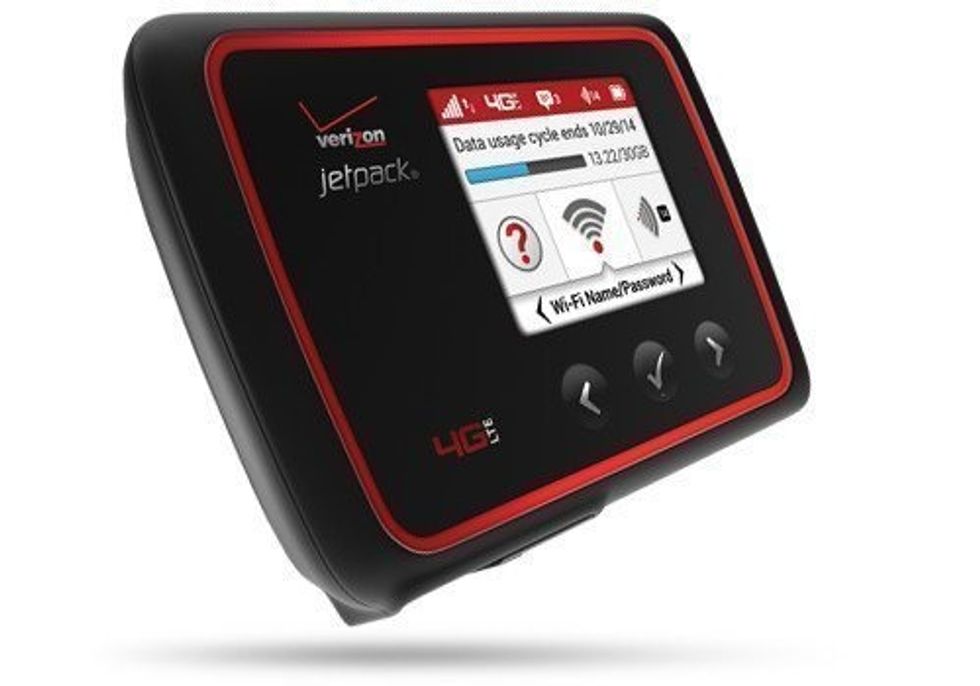 Connect up to 10 smart devices to the internet with the Verizon Jetpack from Novatel WirelessVerizon
Verizon Jetpack 4G LTE Mobile Hotspot MiFi 462OL by Novatel Wireless
For just under $75, this Verizon Jetpack model is a hotspot worth considering. It's fast, efficient, and can provide internet access to up to 10 WiFi-enabled devices in 4G and five devices in 3G at once. Battery life is long (up to five hours) after a full charge. This Verizon Jetpack is compatible with all major operating systems including Mac OSX, Android, Windows, and iOS. Lightweight, just 3oz, this Verizon Jetpack is perfect for on-the-go use. Now get on the move and feel well-connected for a long drive.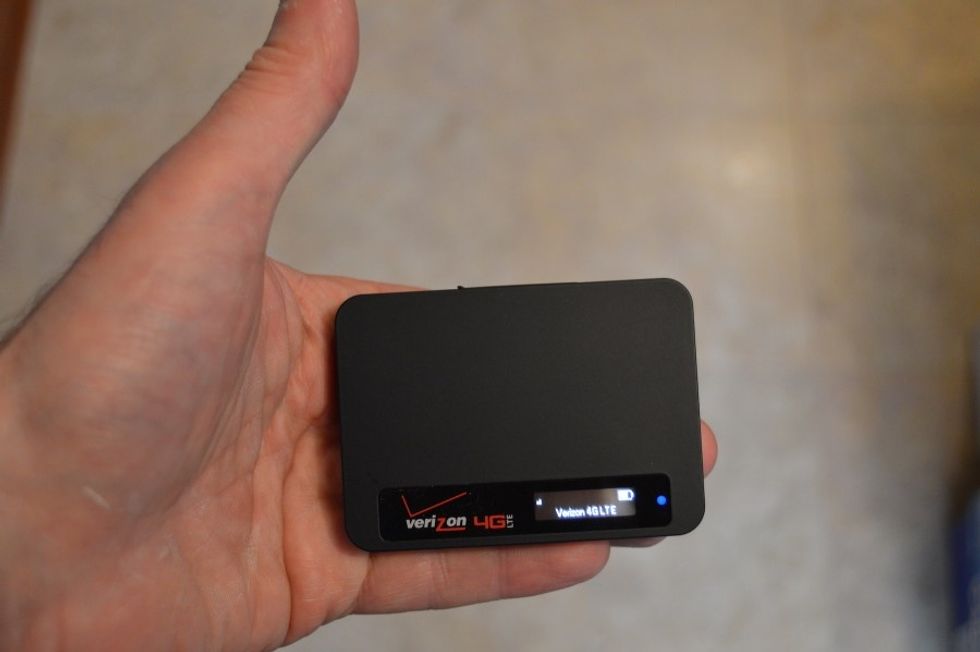 Verizon customers can request the Ellipsis Jetpack to install in their carsGearBrain
Ellipsis Jetpack 4G LTE Mobile WiFi Hotspot MHS800L (Verizon Wireless)
Spend under $60 for a top-of-the-line, car-ready hotspot device that's sure to suit your traveling needs. Ellipsis Jetpack is super-sleek- about the size of a credit card, and its download and upload speeds are robust enough to give connection to eight different devices. Installation is quick and easy and the battery life is long.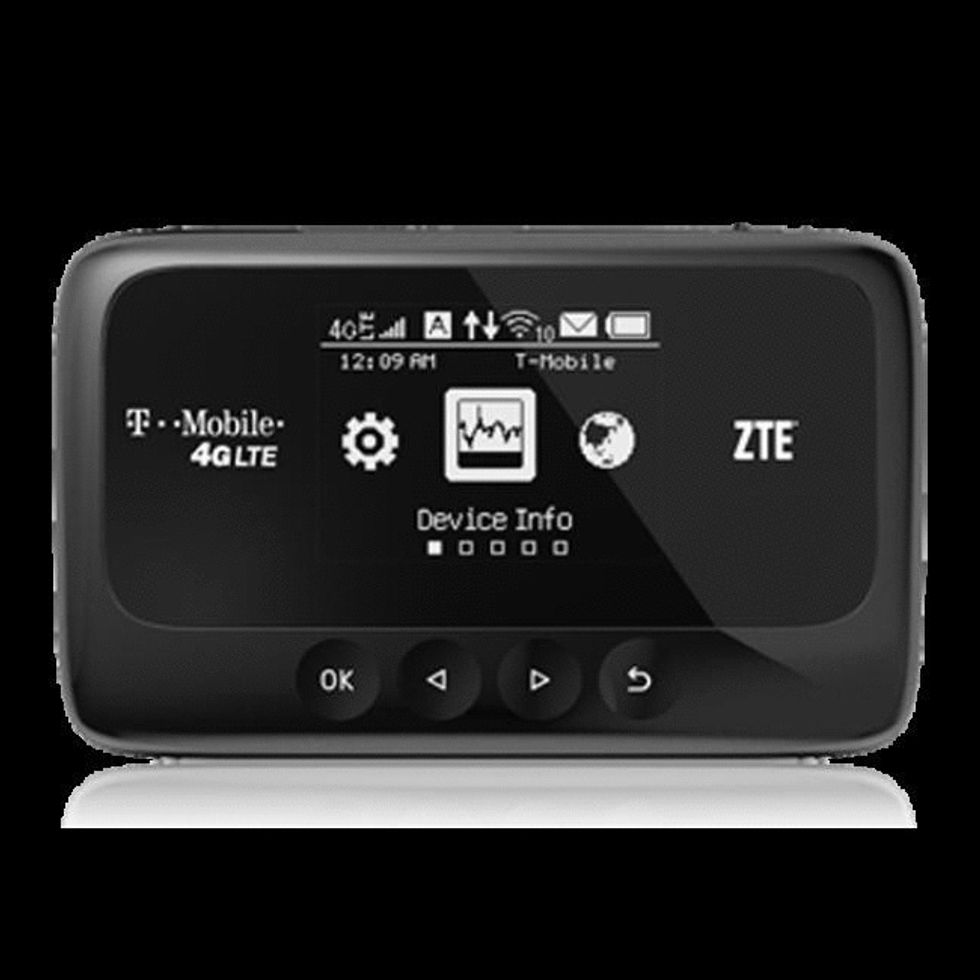 This hotspot comes with a micro USB charging portT-Mobile
T-Mobile 4G LTE Hotspot Z915
For a bit more dough ($109.92), but money well-spent, go for this T-Mobile hotspot. The new Band 12m which extends T-Mobile's LTE coverage into rural and suburban areas is perfect for car rides in all types of areas. This hotspot is light in weight at just 4.23oz, and is sleek and smooth in shape. The battery is sealed in and has a micro USB charging port. You can quickly and easily connect up to 10 WiFi-enabled devices at once and get high-speed internet on the go.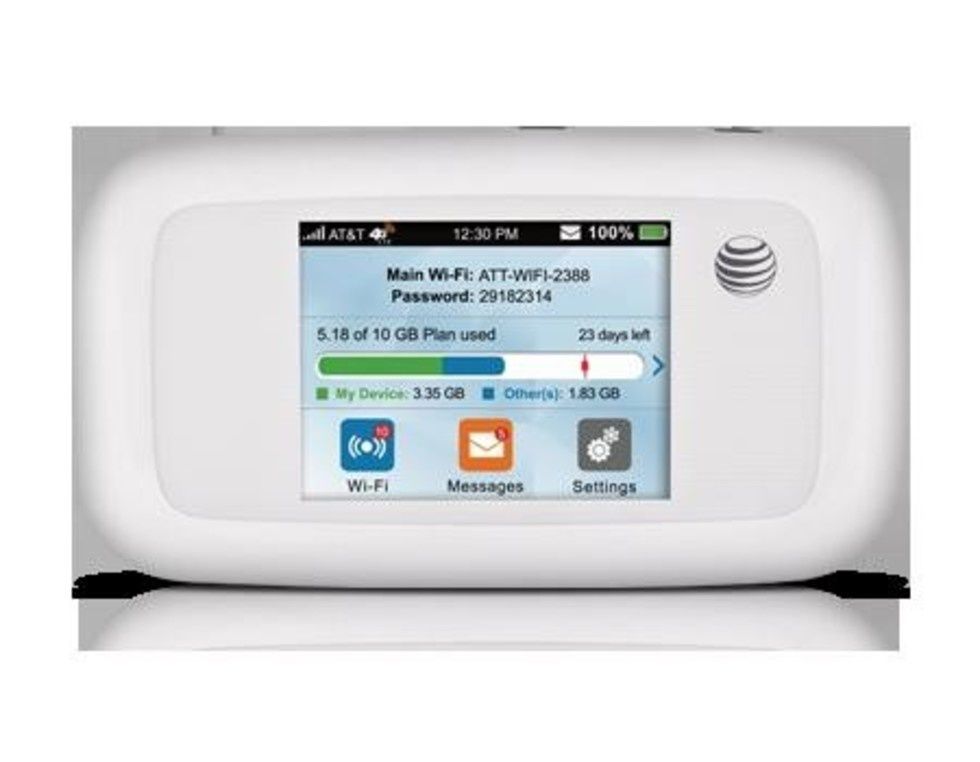 Velocity automatically connects to AT&T's networkAT&T
AT&T Velocity
If you are an AT&T subscriber, the AT&T Velocity for about $150 is a solid car-ready hotspot choice. This hotspot has a quick and easy setup and a long-lasting battery life. It's light—4.6oz and there's barely any set-up required. Ten devices can receive connectivity via the Velocity and it automatically connects to AT&T's network. Velocity on the road and with your hotspot is what connectivity is all about.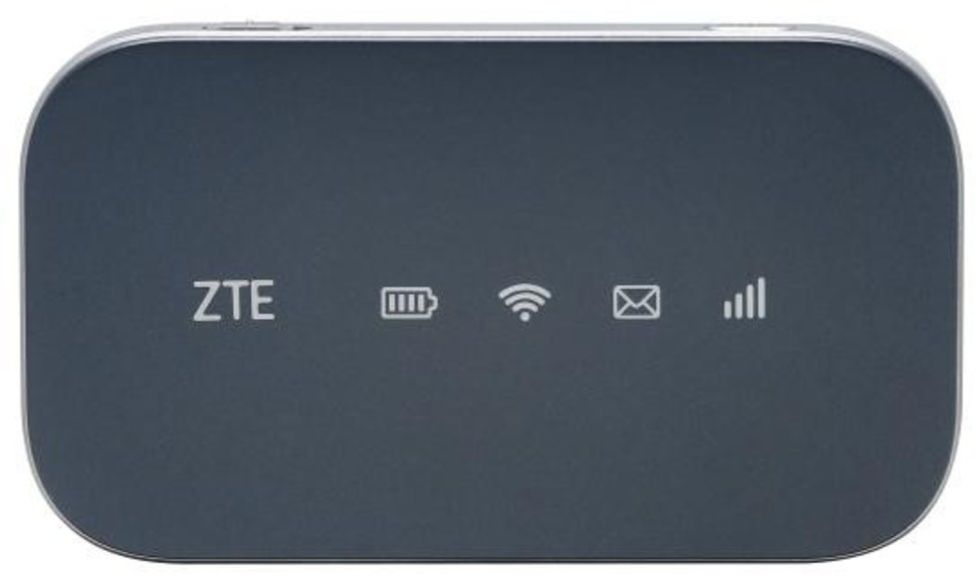 Looking for a hotspot that's independent of your wireless carrier? The ZTE Falcon may be a solid optionZTE
ZTE Falcon Z-917 Hotspot

Pay a reasonable $79.99 for the ZTE Falcon and your on-the-go connectivity will be WiFi-fantastic. This hotspot is easy-to-use and manage, plus the device gives internet access to up to 10 WiFi-enabled devices on the move. The design is sleek and light at 4.23oz, perfect for taking on the car ride with prime connectivity.
Are you ready to rev up that engine and stay connected to the world while doing so? These five hotspots are the first steps to keeping your smart devices running at full capacity.
From Your Site Articles
Related Articles Around the Web
Like GearBrain on Facebook