Like GearBrain on Facebook
Getting an internet connection in your car is far simpler than it ever used to be. Not so long ago, you'd need to buy a costly portable modem and pay for a monthly 3G data subscription, which was often slow and with limited coverage.
Now though, thanks to widespread 4G coverage, generous (or even unlimited) data plans, and smartphones that turn into portable hotspots in an instant, it's never been simpler, or cheaper, to get your car online.
Read More:
Beam Electronics Universal Smartphone Car Air Vent Mount Holder Cradle Compatible With iPhone XS XS Max XR X 8 8+ 7 7+ SE 6s 6+ 6 5s 4 Samsung Galaxy S10 S9 S8 S7 S6 S5 S4 LG Nexus Nokia and More
Broadly speaking, there are three options available to you. Using your smartphone, buying a portable hotspot, and using the car's own internet connection. Here is a quick guide to the pros, cons and costs of each:

Using your smartphone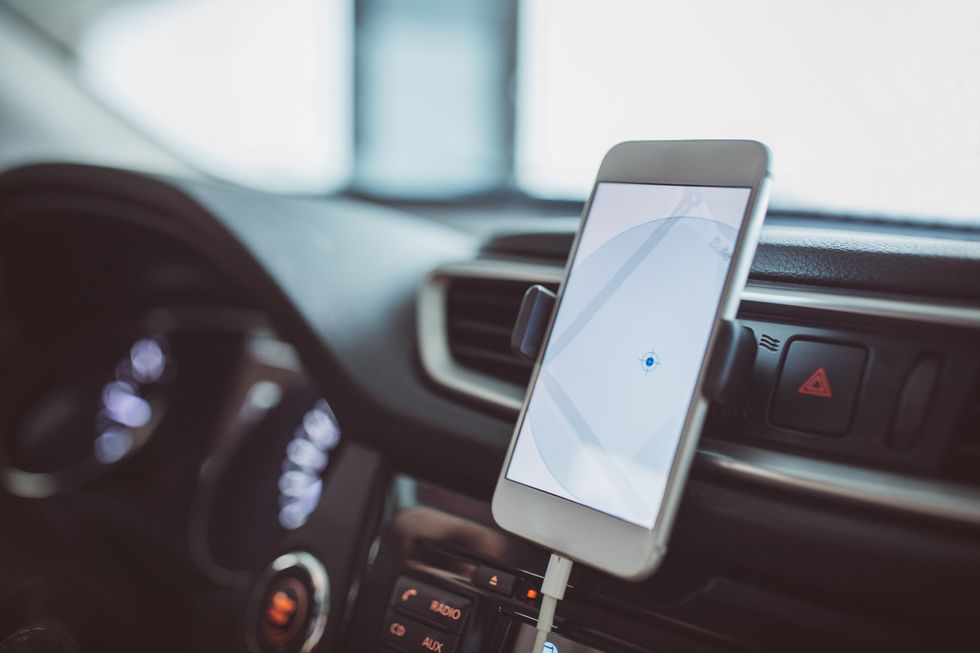 Using your phone as a hotspot is a simple and often free option Getty Images/iStockphoto
Almost all smartphones let you share their internet connection with other devices. This is called tethering and works by broadcasting the phone's internet connection as a Wi-Fi network, to which other devices can connect. Think about it this way - 4G takes the internet into your phone, then Wi-Fi broadcasts it out again.

To share your smartphone's 4G connection with other devices using Wi-Fi, head into the settings app. For Android, tap on Network and Internet, then Hotspot and Tethering, then Wi-Fi Hotspot. Tap again to switch the hotspot on, and on this page you can also change the name and password of the Wi-Fi network.
For iPhone users, you need to open the Settings app, then tap on Personal Hotspot, and tap the green toggle to switch it on.
NETGEAR 4G LTE Broadband Modem - Use LTE as Primary Internet Connection | Unlocked | Works with AT&T, T-Mobile, Verizon (LB1120)
Multiple devices can connect to the same phone at once, so a car's three passengers will all be able to use one phone's internet connection. You could even connect a pair of iPads for rear seat passengers to watch TV, or hook up a smart speaker to take Alex or Google Assistant on the road with you.

Most networks offer unlimited data options for around $40 to $50 a month. But most of these have a total limit (usually of around 50-100GB a month) before the speed is slowed down. Some also have a limit for tethering and hotspot use. For example, AT&T allows 15GB of tethering per month on its 'Unlimited' $40 plan, and 30GB of tethering on the $50 plan.
Make sure you know what these limits are to avoid receiving a huge bill, or having your download speed severely throttled as punishment until the following month.
You will also want to plug your phone into the car's USB port of 12V socket, as tethering drains the battery more quickly than normal.
Pros:
Very quick and easy to set up
Devices automatically connect after the first time
Potentially free if you already have a large monthly data allowance
Cons:
Not a permanent solution - the phone goes with you
Takes up a USB port or 12V socket
Data restrictions often apply
Using a portable router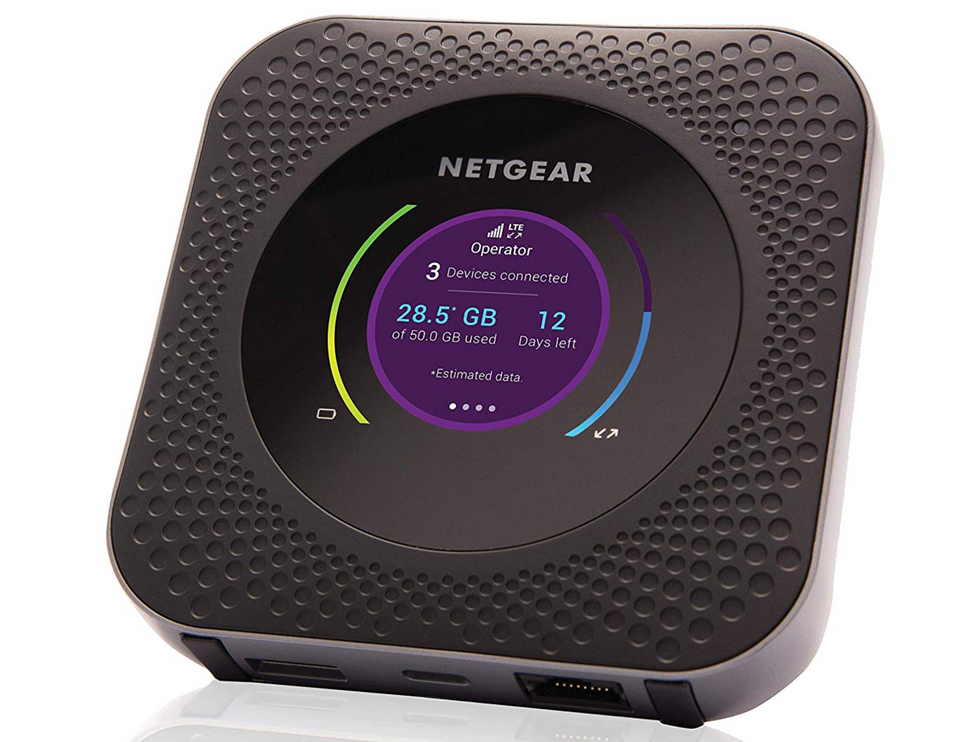 Mobile hotspots offer better connectivity than a phone, but require a monthly data contractNetgear
Portable routers, also known as mobile hotspots, are offered by most mobile networks. These work in the same way as your smartphone (4G in, Wi-Fi out), but have their own SIM card, network connection and monthly data allowance.

Because they are purpose-built for the job, they tend to receive a better 4G signal than your smartphone, and emit a strong Wi-Fi signal for devices to connect to. In the confines of a car signal strength might not be high on your priority list, but a more stable connection is still worth investing in.
Portable hotspots usually contain their own battery and last for around 10 hour before they need charging. Or you could plug it into your car's USB port or 12V socket for a constant power supply.
Verizon Jetpack 4G LTE Mobile Hotspot - AC791L With Accessory Port (Renewed) Includes JPO Car Bullet charger head
Prices for mobile hotspots vary widely. As an example, Verizon offers the $30 Ellipsis Jetpack MHS900L, but also sells the $500 Inseego MiFi M1000. The biggest difference here is that the latter has 5G, so can offer far greater download speeds and much reduced latency compared to a 4G hotspot.

For now, 5G network coverage is limited, so you'll want to check if 5G is available (and widespread) where you tend to drive before spending so much.
Monthly prices are similar to those mentioned above. Alternatively, you can buy a portable hotspot on its own, then install a SIM card from your carrier of your choice.
Whichever way you cut it, you'll be paying a new monthly bill to use a portable hotspot. This of course makes using your smartphone better value for money, but if you intend to consume a lot of data while in the car, and don't want to use your phone's connection, the mobile hotspot has its benefits, including better 4G and Wi-Fi connections.
Pros:
A device purpose-built for the job
Generally better 4G and Wi-Fi connections than a phone
Avoids using up your smartphone data allowance
Cons:
Extra cost
Fair usage caps prevent truly unlimited, fast data
Your car's own data connection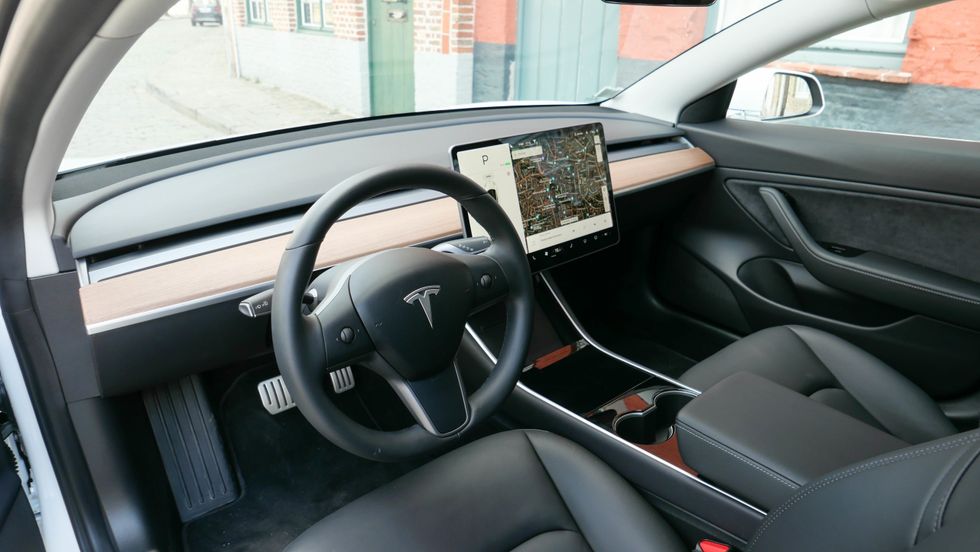 Cars increasingly offer their own 4G data connection and Wi-Fi hotspot GearBrain
It is increasingly common for the car itself to have its own 4G data connection. This is used primarily to connect to the emergency services, for downloading software updates, and for operating the digital radio and navigation system.

But the connection can also be used to turn your car into a mobile hotspot - and because the antenna is often much larger than that of your phone or portable router, signal strength gets a boost.
You also don't need to worry about charging batteries of sacrificing a USB port, and some networks (like AT&T and Verizon) offer in-car data plans with compatible models. This means you can add your car's data connection to your existing monthly phone bill, as you would a 4G tablet or connected smartwatch.
Apple Watch Series 5 (GPS, 40mm) - Gold Aluminum Case with Pink Sport Band
Newer car makers are really pushing ahead in this sector. Tesla provides a 4G connection for streaming content from Spotify and Netflix, while Byton says its M-Byte will come with 5G, and Faraday Future says its FF91 will use multiple SIM cards to maintain a connection where one carrier has poor coverage.
Manufacturers offering connected car plans with mobile carriers in the US include Audi, BMW, Chrysler, Ford, Honda, Land Rover, Mercedes, Toyota and Volvo, plus several others. Some vehicles allow up to 10 devices to connect at once, and the Wi-Fi is generally strong enough to be used away from the car, so you can connect from a nearby tent on a camping trip, for example.
Prices start from around $20 a month (or $10 if adding to an existing plan), but fair usage caps still apply. For example, AT&T's connected car service slows download speeds if you use more than 22GB of data in a month.
Pros:
Seamless integration, no additional hardware required
Can often support up to 10 devices
Larger antenna than phones or portable hotspots
Cons:
An extra monthly cost
Data caps prevent truly unlimited downloading
NETGEAR Nighthawk M1 Mobile Hotspot 4G LTE Router MR1100 - Up to 1Gbps Download Speed | WiFi Connect Up to 20 Devices | Create A WLAN Anywhere | Unlocked to Use Any Sim Card
From Your Site Articles
Related Articles Around the Web
Like GearBrain on Facebook