Like GearBrain on Facebook
Smart indoor planters for use in our home have come and gone in the last few years, landing on crowdfunding platforms like Kickstarter and Indiegogo, then seemingly disappearing without a trace. While we have yet to see an Alexa-controlled indoor plant irrigation system, and smartphone app controls are somewhat limited, that doesn't mean indoor planters are entirely dumb. There are still some smart options to keep our green-fingered readers happy. Here is a selection of our favorites:
Read More: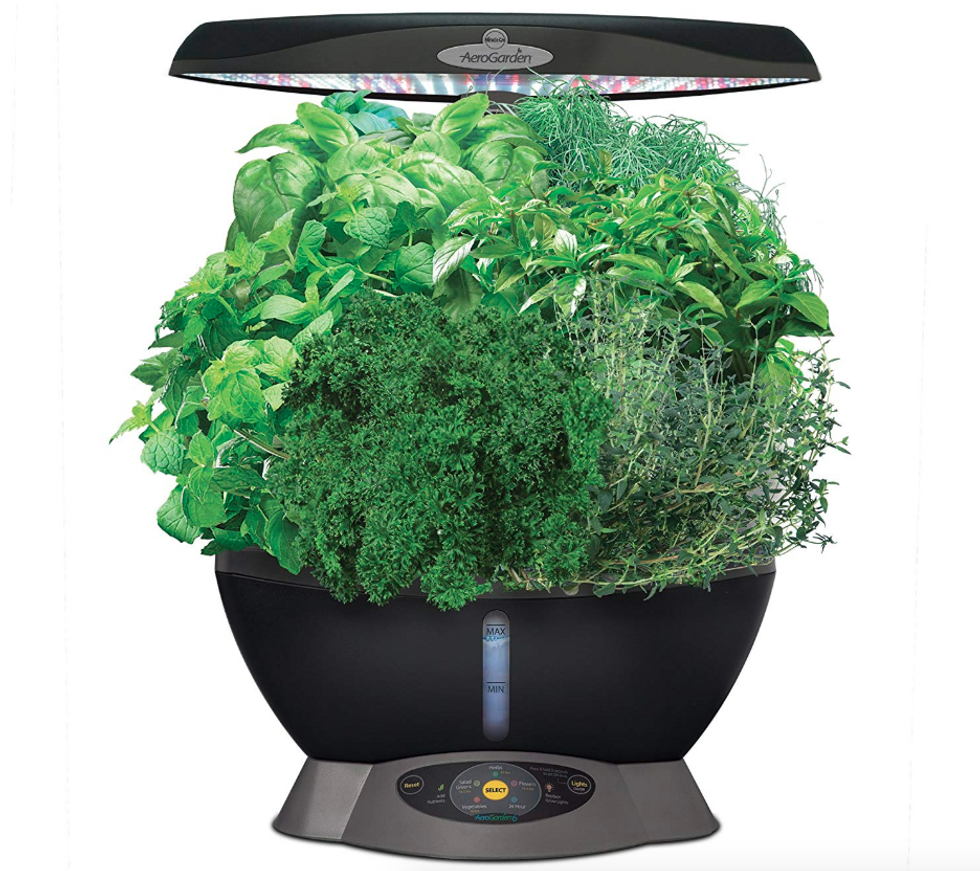 Grow up to six herbs at once in this smart planterAeroGarden
Self-contained indoor gardens come in varied shapes and sizes, but we see the Classic by AeroGarden as striking a good balance between size, features and cost.

This planter has six spaces for growing plants from the company's own soil-free seed pods. These are then fed from below by a self-contained watering system and lit from above by an automated LED lighting rig.
The system also reminds you when to give your plants extra food, and when to top up the water reservoir. This Classic model comes with basil, parsley, dill, mint, thyme and Thai basil, so is perfect for the kitchen counter, where it can offer up fresh herbs whenever you need them.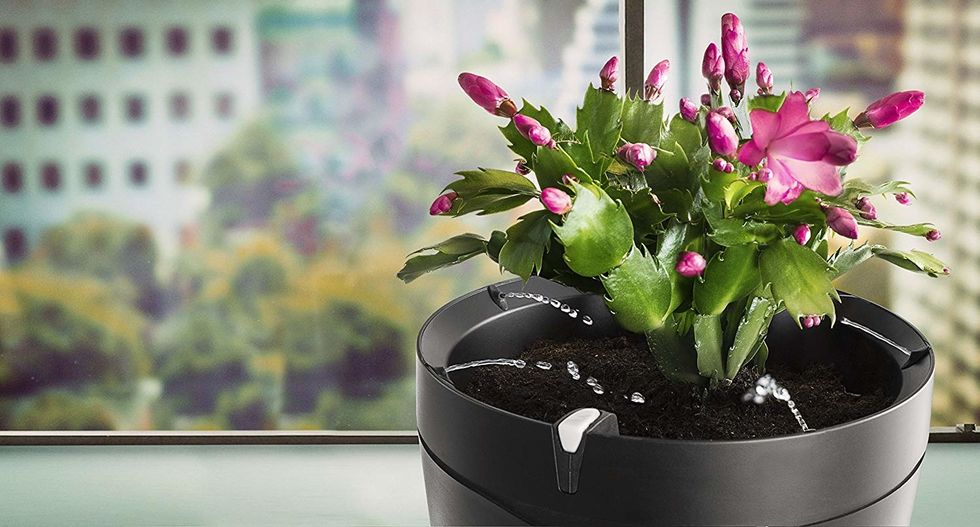 The Parrot Pot delivers water only when it is neededParrot
Parrot is best known for producing consumer drones, but it also has a range of other products in its portfolio, including this smart plant pot.

Simply called the Pot, this AA battery-powered planter features an integrated automatic watering system which gives the plant the right amount of water, at the right time. It does this by taking data from four embedded sensors to understand the conditions your plant is living in.
The pot, which analyzes sunlight, fertilizer level, temperature and soil moisture, learns then adjusts how much water it delivers, based on how quickly the soil dries out. It alerts you to fill up the water again via a Bluetooth connection to your smartphone.
Dragon-Lily Smart Succulents Planter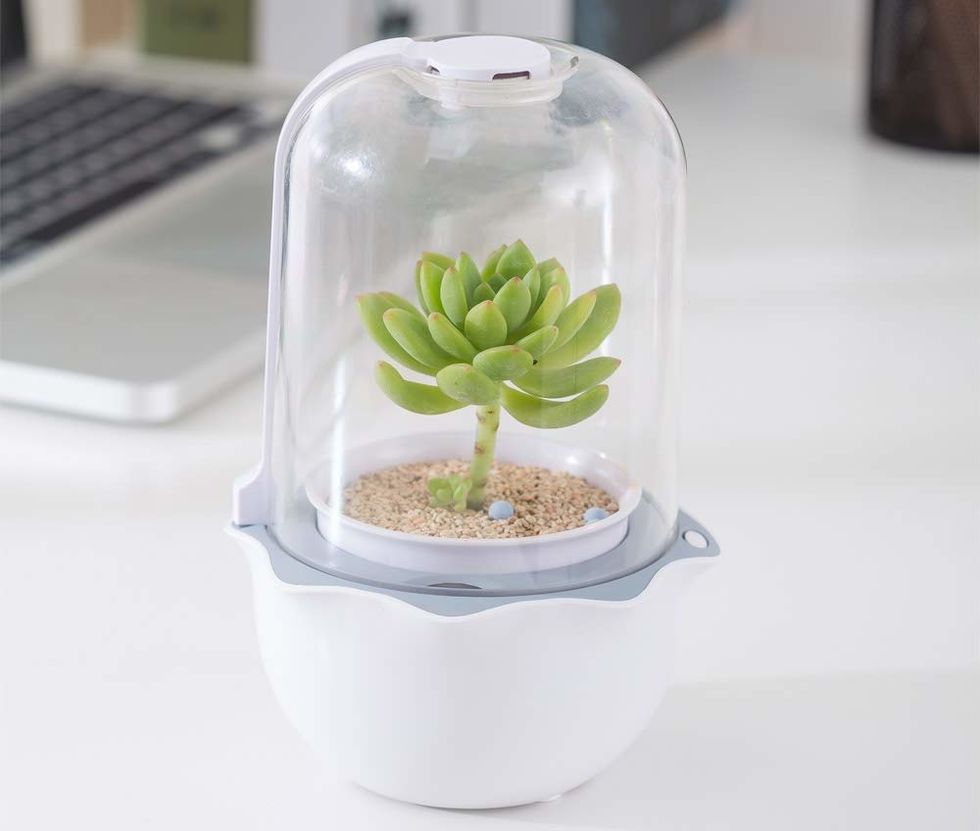 Fans and an automated light help to grow succulents in dark roomsDragon-Lily
Spend more than a few minutes looking at photos of desks and home offices on Instagram (it's a thing) and you'll be forgiven for thinking a small desk plant is as instrumental to getting work done as a keyboard and mouse.

But desks aren't always located in the best place for plants to flourish. If tucked away in a corner of your lounge or kitchen, the desk probably won't offer enough light for many plants to remain healthy.
This is where the Smart Succulents Planter by Dragon-Lily comes in. Compact and designed to house a plant in a 7cm wide pot and no more than 11.5cm tall, this planter has a glass dome cover, light and fans to help young succulents and cacti flourish. Once they have grown, you can transfer them to a larger pot.
Up to 12 hours of artificial light per day and a constant supply of fresh air from the fans should improve any struggling succulents you have, and keep them healthy even on a dimly-lit desk. Conveniently, the planter is USB-powered so it doesn't require a wall plug if you've a spare socket on your computer.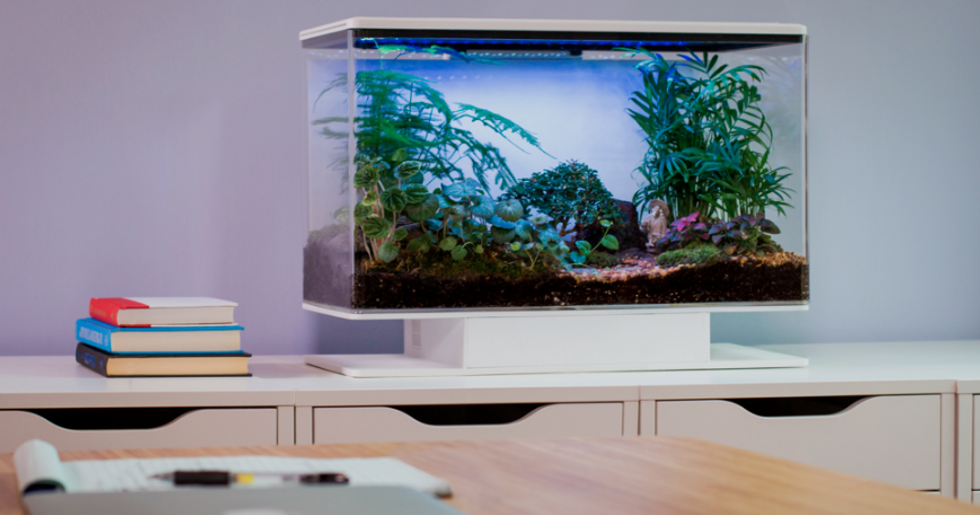 The SmartTerra can produce simulated rainfall, fog, sunrise and stormsChalard
A smart planting system which began life as a crowdfunded project on Indiegogo and Kickstarter, the SmartTerra is now available for pre-order. Although delayed, the project — which earned $200,000 of funding in 2018 — is now expected to begin shipping in December 2019.

The $450 SmartTerra is a terrarium, but one that offers lighting, sound, rainfall and even fog. Through a smartphone app, the owner can adjust the lighting color, temperature and brightness, start a thunderstorm (complete with sounds and lighting effects), and switch the rain on or off.
The terrarium is also intended to work as a natural air filtration system using the plants to clean up the air in your room. The lighting can be used to create a visual effect, but is also used to help the plants grow in darker rooms. One of the lighting settings is to simulate sunrise and sunset by gradually shifting from dim orange to bright blue light, then back to dark orange again through the course of the day.
You can trigger rain and a storm whenever you like, but the SmartTerra will also look after itself, automatically watering the plants when they need it. It does this by monitoring the water level, temperature, and soil moisture. As well as weather sounds, the SmartTerra can be used as a Bluetooth speaker to play your own music.
The SmartTerra's developers also plan to add a waterfall feature and a way to create fog on demand.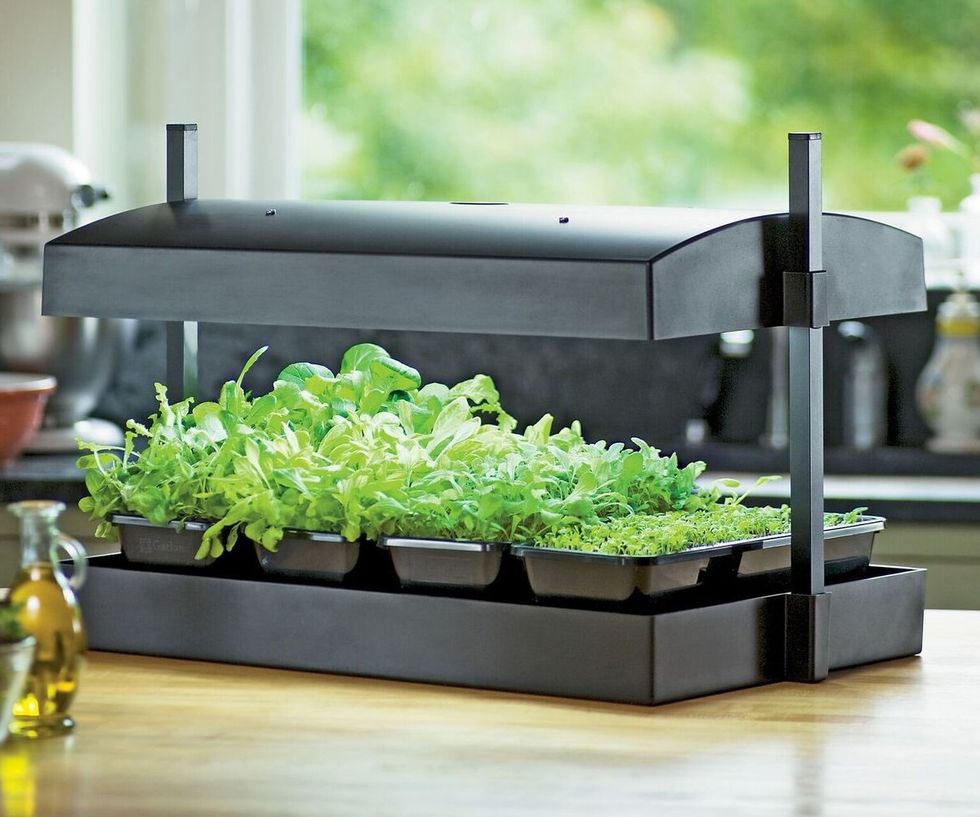 The Developer's lighting rid raises to make space as your plants growFuture Harvest
Similar to the AeroGarden mentioned earlier, but larger and capable of holding more plants, the Future Harvest Developer includes an overhead fluorescent tube lighting system and bottom-feeding water reservoir.

The height of the lighting hood can be lowered to help seedlings sprout, then raised as they grow, up to around 15 inches tall. After this, your plants will want transferring to another pot.
From Your Site Articles
Related Articles Around the Web
Like GearBrain on Facebook