Winter takes it toll even on your indoor plants. Maybe you're in a humid climate or maybe you live somewhere where the air is so dry is crackles. Either way you're likely experiencing a decline in sunlight, and your plants are truly feeling the lack of attention.
We found a way to hack together a very easy, moderately inexpensive way — certainly cheaper than some of the leading smart planters available — to add some steadier light into your space. It won't be the same as that steady sunbeam coursing through your window pane. But it may help plants feel a bit more like themselves, letting your greenery get through the darker days and then you, for enjoying them, as well.
We are not suggesting a roundup of devices that, on their own, create the perfect planting environment. There are some fantastic indoor planters that we've highlighted before that help to support not only the light your plants can get but also their watering needs.
But for those who like a little DIY project, we've outlined how, with just three products, you can shine some light on your planter when you want, and even control when you want that light on or off.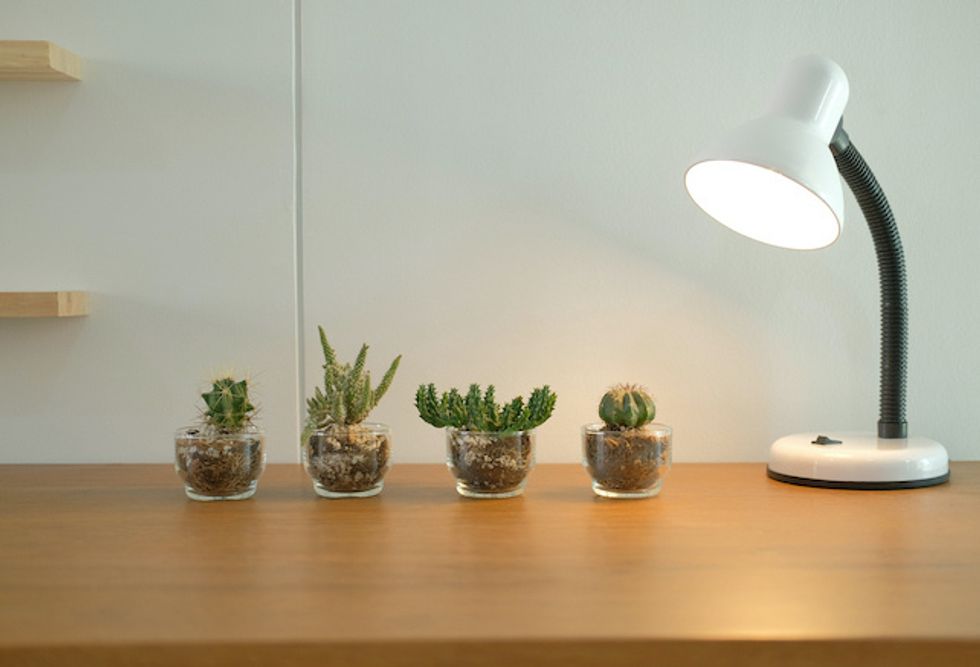 A standard light bulb is not going to give the right light to help grow plants Getty Images/iStockphoto
Grow light

Let's start with the basics. While lamps do in fact bring light into a dark space, you need an actual light designed to mimic the sunlight coming from outside. That requires a grow light, and one we like is from GE which illuminates a full spectrum perfect for growing plants and even seeds.
GE has a whole line of bulbs with what we call extras — a speaker for example. They're also a favorite because they're affordable. This specific grow light will set you back just $9.89 online. Done.
GE Lighting BR30 Full Spectrum LED Grow Light Bulb for Indoor Plants - 9W, Full, Balanced Lighting FOR SEEDS & GREENS
Fixture

Okay, so now you need to plug the bulb in somewhere. Preferably that's a flexible fixture with an adjustable arm. These are relatively inexpensive — but do make sure you check that the one you pick out is UL listed. That ensures it's been safety tested. Since you're building this setup so you can turn the light on and off even when you're not home, having a fixture that's been tested is pretty good.
I found one really quickly on Amazon for just $9.68 with a clamp on the end so I could attach it to a table, a window sill or even the end of a planter. Even though it's cheap and basic, I even like the industrial look of it. Boom.
Woods Clamp Lamp Light with Aluminum Reflector, 150W, UL Listed, 6- Foot Cord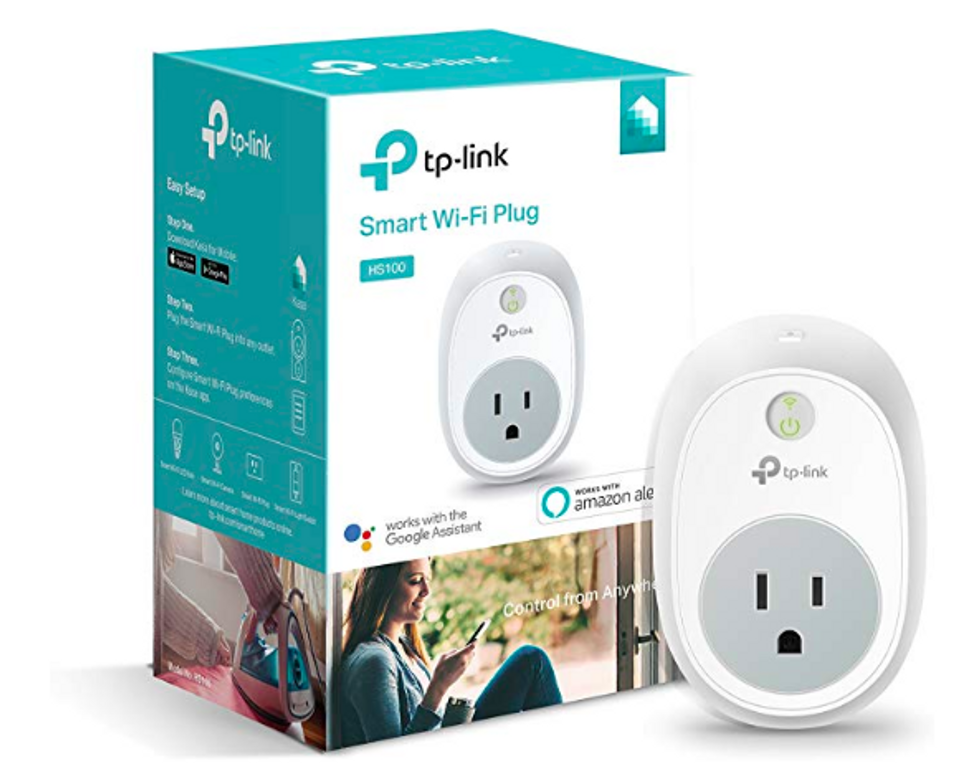 Smart plug

Look, you could be done at this point if you just want a light that gives your plants that winter boost. But we are hoping to give you some added smart home control, kind of our mission here at GearBrain.
For that remote control, you're going to need a smart plug. These devices allow you to use a smartphone app, and speak to them from wherever you have an online connection. A good brand that's also relatively inexpensive is TP-Link, which we found for under $17. You absolutely can get cheaper smart plugs - some for less than half the price, and you can decide to go that way if you choose — but we like TP-Link smart plugs for this project.
Plugging the new fixture into the smart plug, and then downloading the Kasa app, you can then control the plug — and your new grow light — through the app, and also with Amazon Alexa and Google Assistant voice assistants.
And there you have it — for less than $37 (and you can probably do this for even less) you get a smart grow light set-up that shines some much needed TLC on to your plants during the winter, and frankly at any time of the year. Perfect for those shorter days during the cold months, and even for a room where sunlight is a problem.
TP-Link HS103 Kasa Smart Plug Lite 12 Amp & Reliable Wifi Connection, Compact Design, No Hub Required, Works With Alexa Echo & Google Assistant, 1-Pack, WHITE