Blueair is launching a new family of air purifiers called the DustMagnet, devices that not only clean the air but also double as small pieces of furniture.
The DustMagnet has a dual air intake system, a particle and carbon filter, as well as two pre-filters which are positively charged and able to catch 99 percent of dust before it hits the ground, said the company. That means there is likely less dust to vacuum up later.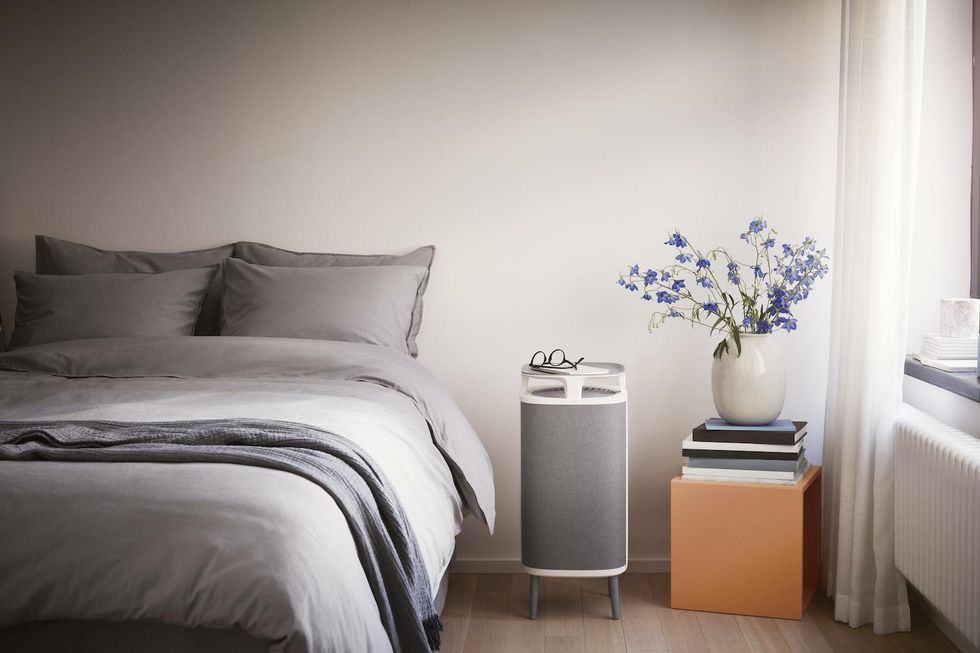 Blueair DustMagnet line of air purifiers can clean rooms up to 380 square feetBlueair
Air purifiers differ from air monitors in their ability to remove some pollutants from the air from dust to much smaller particles. Blueair makes a number of different kinds of air purifiers, but the new DustMagnet is primarily focused on stripping out — as the same states — dust that is in the air.

There are four different models which can cover between 238 square feet and 380 square feet. The air purifier also works on multiple power levels, from low, which sounds, Blueair said, like a "soft whisper," up to high, and ranging between 22 decibels to 48 decibels depending on the model. Energy use, though, is less than that used by a light bulb. The DustMagnet also connects on Wi-Fi which means the device can be controlled through the Blueair app and also with voice assistants including Amazon Alexa and Google Assistant.
Designed with a flat top, the air purifier can also hold a book, drink of water or even a charging iPhone while it clears up the air in a bedroom as well. And there are two finishes, standard white and premium light-grey textile, depending on the model.
The new DustMagnet air purifiers can be purchased on the company's web site with pricing that ranges between $289.99 and goes up to $399.99.