You likely already know how the smart home can be used to entertain, illuminate, heat, cool and generally make your life that bit easier. But it can also be used to keep you healthy, too, by monitoring air quality and even working to improve it.
During the spring and summer months this means eradicating pollen and other hay fever-inducing particles from the air, and during the fall and winter our attention turns to keeping cold and flu viruses at bay.
Read More:

Broadly speaking, there is a two-pronged approach to take here. First, you need to use an air quality monitor to better understand the air in your home. You can use this and its connectivity (plus a bit of help from IFTTT) to make changes to the air your breathe, with an air purification system.
Some of these purifiers start at around $100 and can stretch beyond $2,500 - or you can go all-in on a home-wide system like the Darwin by Delos. Most require an annual subscription of some kind, as their filters need replacing every six or 12 months depending on the make and model.
Here are some connected devices to consider when tackling allergies in your smart home:
Awair 2nd Edition - $199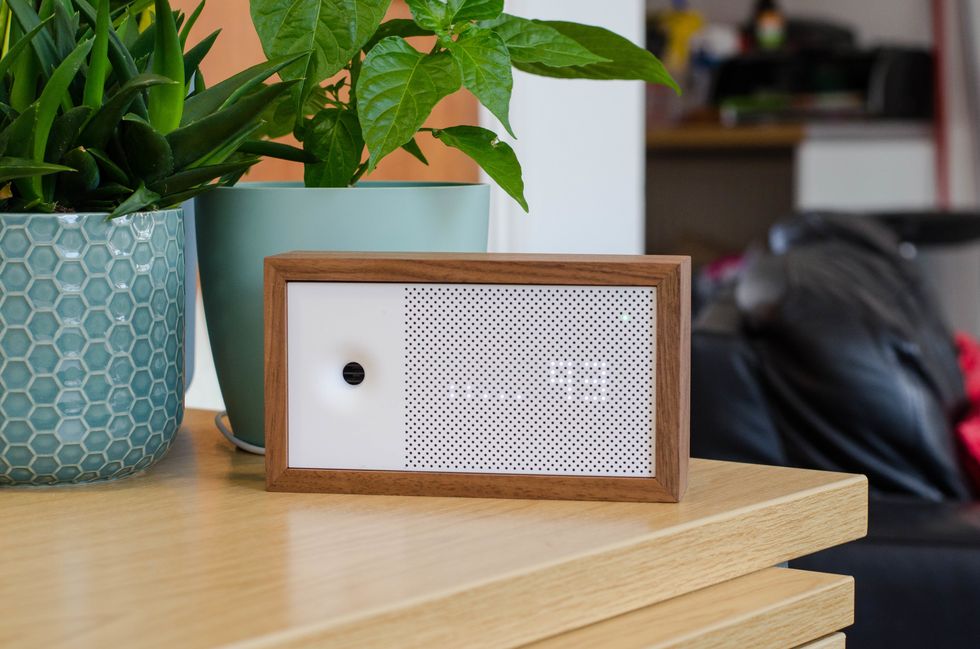 GearBrain
An air quality monitor that is as attractive as it is functional, the new second-generation Awair includes finer dust detection than its predecessor - useful if that's what causes your symptoms to flare up.
The device gives your air quality a score out of 100, the higher the better, and gives an individual reading for temperature, humidity, CO2, volatile organic compounds (VOC) and fine dust particles. Any major changes are sent to the companion smartphone app, and IFTTT integration means you can have changes trigger other devices into action, like a fan or air purifier.
Read the GearBrain review here
Awair Glow C - $79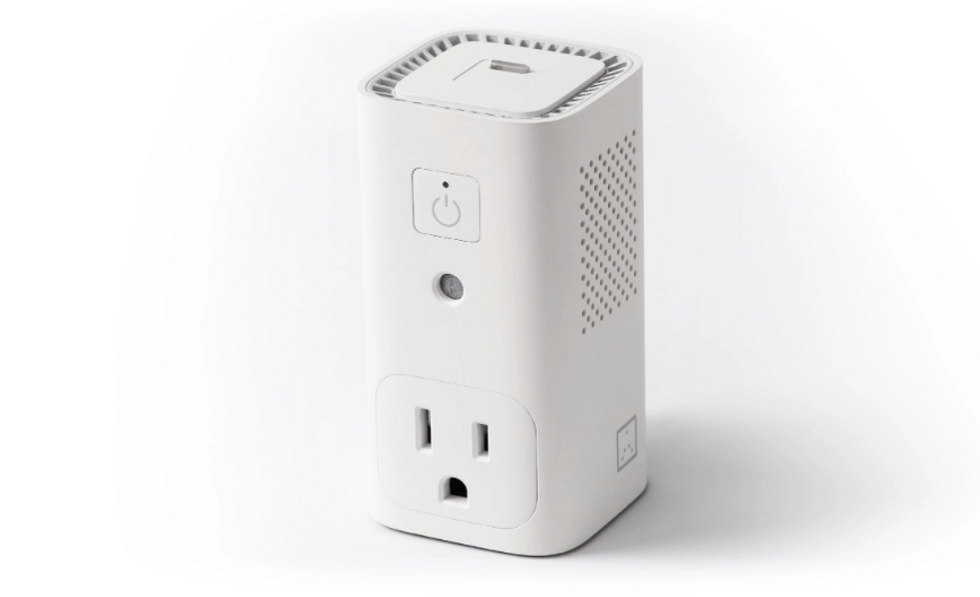 The Glow C by Awair is part-air quality monitor, part-smart plugAwair
The $79 Glow C is another air quality monitor from Awair, but which also doubles as a smart plug, notification light, motion sensor and night lamp. It uses the same app as the regular Awair and monitors temperature, humidity and airborne chemicals.

You can interact with the Glow C by speaking to Alexa or Google Assistant, and there is IFTTT integration, so it can activate smart air purifiers, or fans and other non-smart devices attached to smart plugs.
Read the GearBrain review here.
Blueair Aware - from $350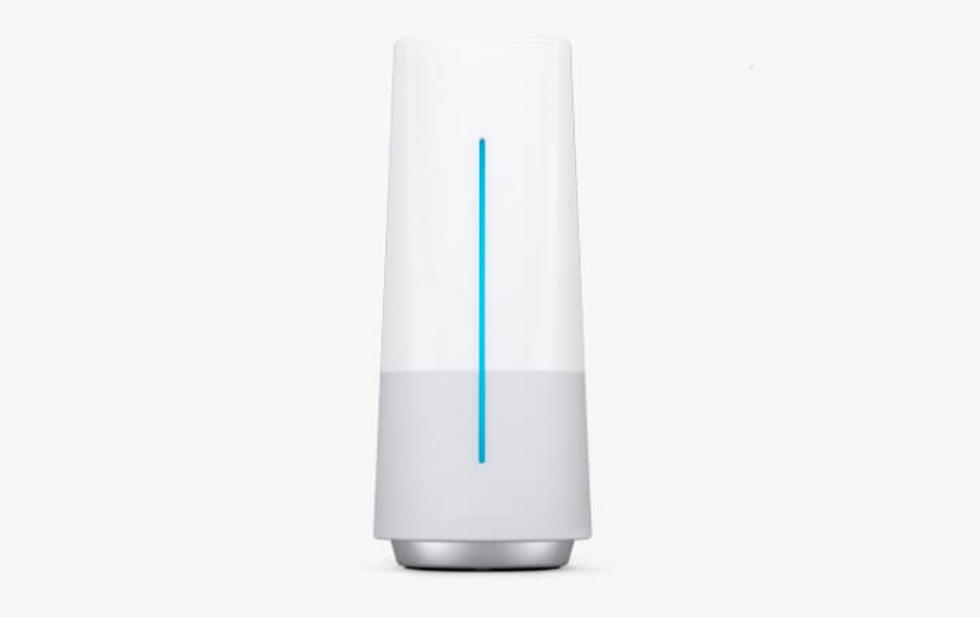 Blueair
Much like the previous two options, the Blueair Aware monitors particulate matter, VOCs, carbon dioxide, temperature and humidity, and logs this data every five minutes. As with the others, this data can be viewed on the Aware's iPhone and Android smartphone app.

Where the Foobot and Awair need to tap into IFTTT (more on this later), the Aware can talk directly to Blueair's air purifiers, like the Classic 205. This setup was reviewed by GearBrain in 2017 and scored four stars out of five.
However, at $350 for the purifier and $200 for the monitor, this solution will be out of reach for some readers. Thankfully, cheaper systems can be set up thanks to IFTTT and smart plugs.
Blueair also sells a range of non-smart air purifiers, ranging from $120 to $2,500, depending on the size of room you want purifying.
AlerSense / Cair - $219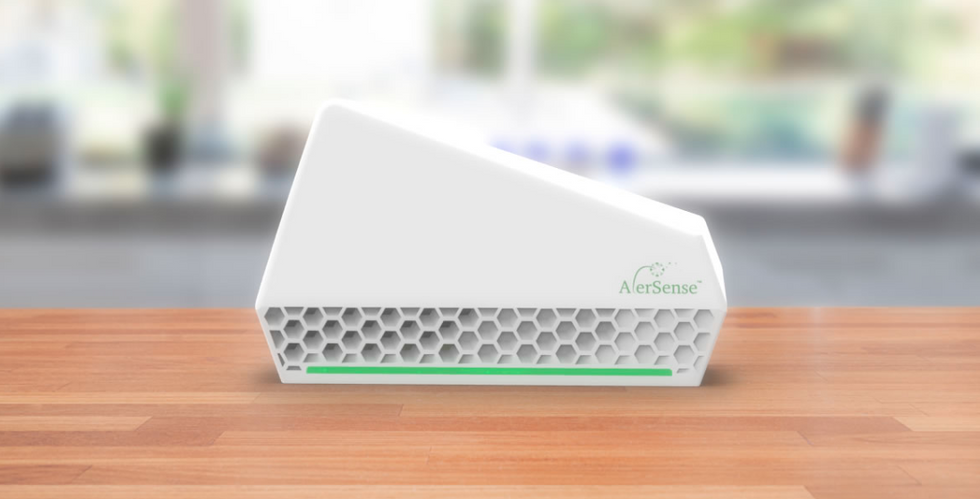 AlerSense
The AlerSense (sold as Cair in Europe) is another smart air quality monitor, but is specifically aimed at asthma and allergy sufferers. It monitors large and fine particles, VOS, temperature and humidity, and alerts you via the companion apps for iOS and Android.
This monitor takes information from the user (what allergies they know about, their usual symptoms) and combines this with its own readings to provide useful advice.
AirMega 400S with Alexa - $500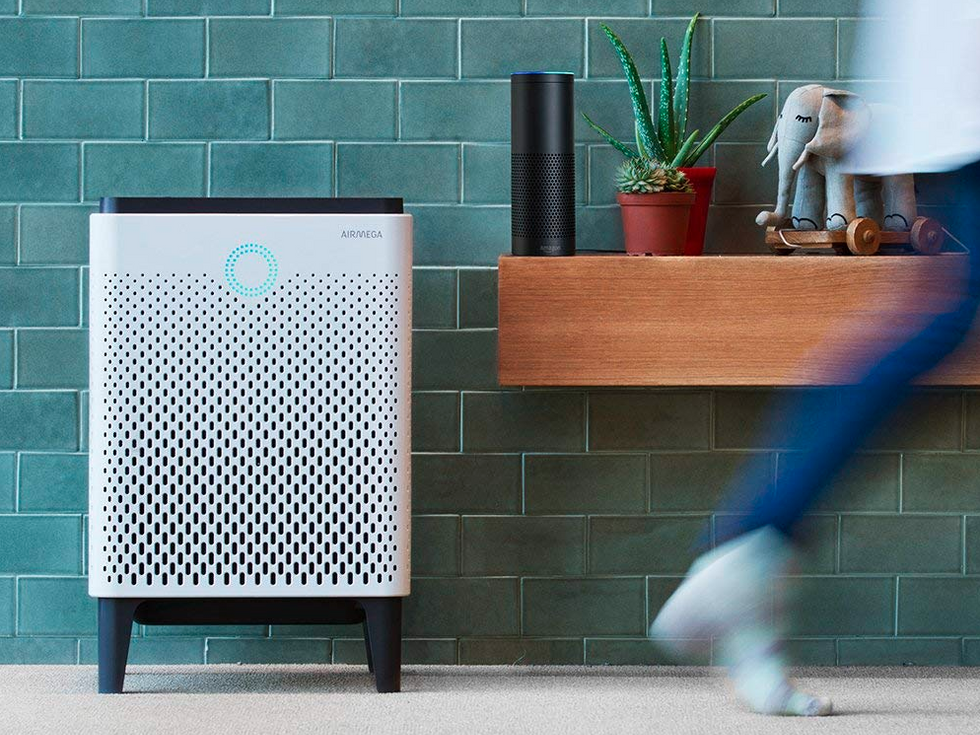 The Coway AirMega 400S includes Alexa voice controlCoway
Coway is a popular air purifier brand, and its AirMega 400S is a smart option with its own phone app and Alexa support. This purifier also hooks up with Amazon Dash Replacement, so it will automatically order new filters from Amazon. Each replacement pack includes a HEPA filter (to be replaced annually) and two carbon filters (to be replaced every six months), and costs $50, although is currently on offer at $43.
The purifier itself is designed to clean the air twice per hour in a room measuring up to 1,560 square feet. Coway claims the AirMega 400S captures and reduces 99.97 percent of particles 0.3 microns or larger, including pollen, pollutants and other allergens. Alexa integration means you can control the purifier by speaking to the assistant on your smart speaker or phone.
Molekule - $799 plus filter subscription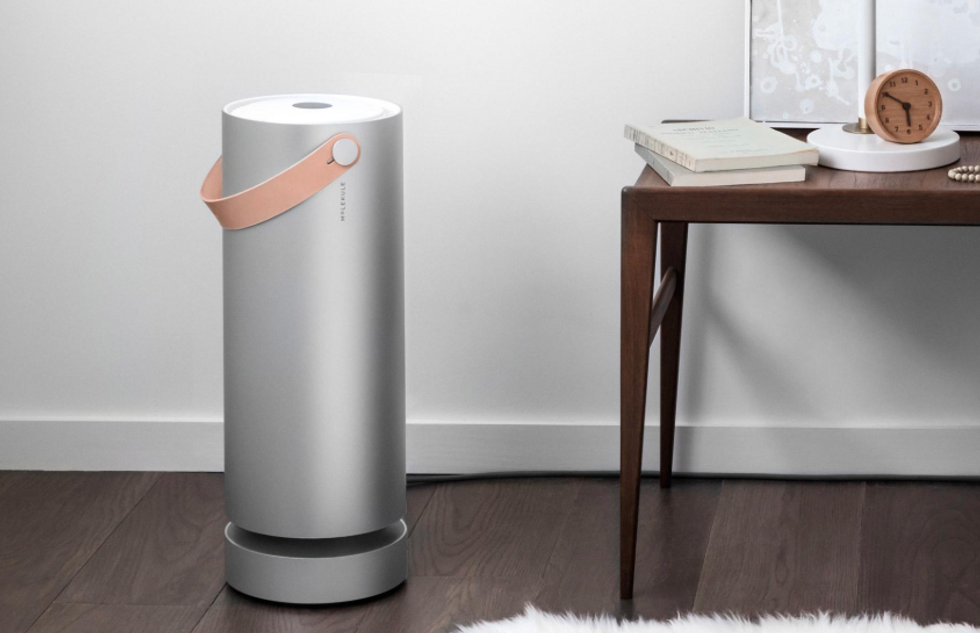 Molekule
Most air purifiers claim to kill 99.97 percent of bacteria using a HEPA filter. But the Molekule takes things a step further by trapping all airborne toxins and breaking them down on a molecular level, then releasing their components — which are no longer harmful — back into the air
Molekule's manufacturers say the device eliminates allergens, mold, bacteria, viruses and airborne chemicals, and is capable of breaking down pollutants which are 1,000 times smaller than what HEPA filters can catch.
This device is not cheap, however, at $799 — plus an annual $129 subscription for a new nano-filter every six months and pre-filter every three months. There is a smartphone app for iOS and Android, but unfortunately no IFTTT support at this stage.
Keen - from $110 plus $19 filter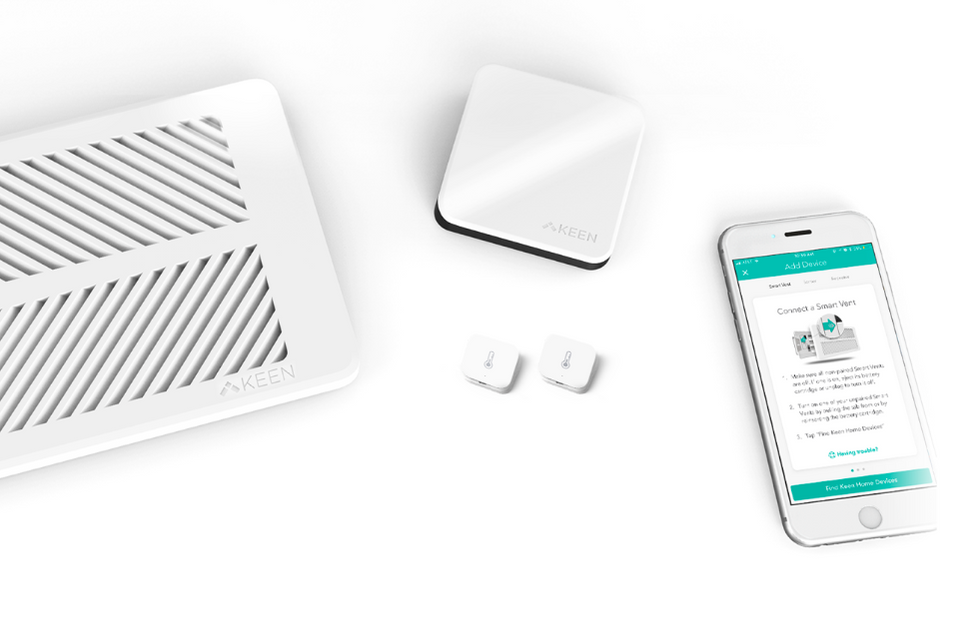 Keen Home Inc
Keen is a startup which produces smart vents for your HVAC system. These open and close to regulate the temperature and air flow through your home (via a smartphone app or smart home hub, naturally), and lower your bills. But they also feature an electrostatic, antimicrobial 'smart filter' on every vent, which helps to kill germs and prevent them from entering your home.
The system will automatically order new filters online as they wear out, with each filter costing $19.
IFTTT - free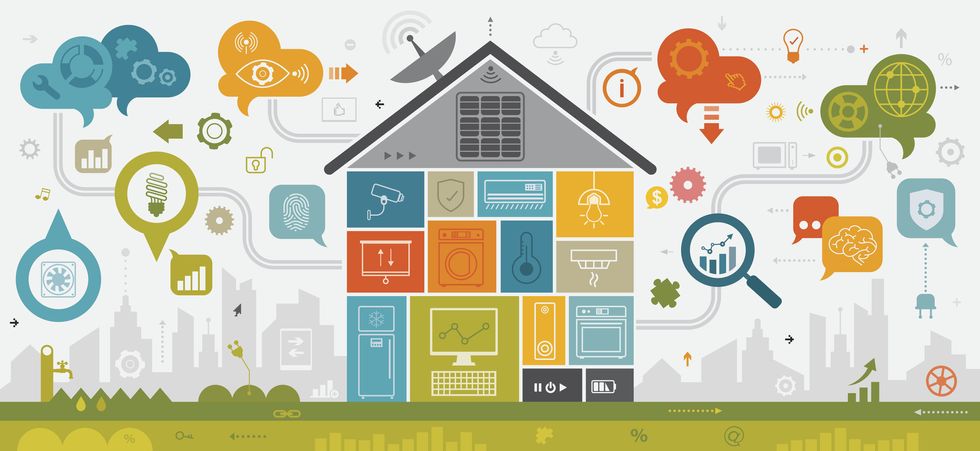 iStock
IFTTT helps take your smart home to the next level by creating automation. As we outlined above, when setup correctly, IFTTT can help one device trigger another into action.
Read More:

For example, an IFTTT applet can be written to switch on a Samsung air purifier when a Blueair Aware detects high levels of particulates. With a tweak of the applet, this could be used with an Awair or Foobot.
Similarly, the applet can be modified to take control of other smart home devices, like a WeMo air purifier or a smart plug connected to the Molekule we featured earlier.
Air purifiers with Alexa
Stepping away from IFTTT - and thus taking a less automated approach - there are now air purifiers with their own Wi-Fi connections and Alexa skills. This means you can set the purifier to work at certain times of day via the Alexa Routines function, or have the device to switch on when you ask Alexa out-loud.
Air purifiers which can be controlled by Alexa include:
A whole home solution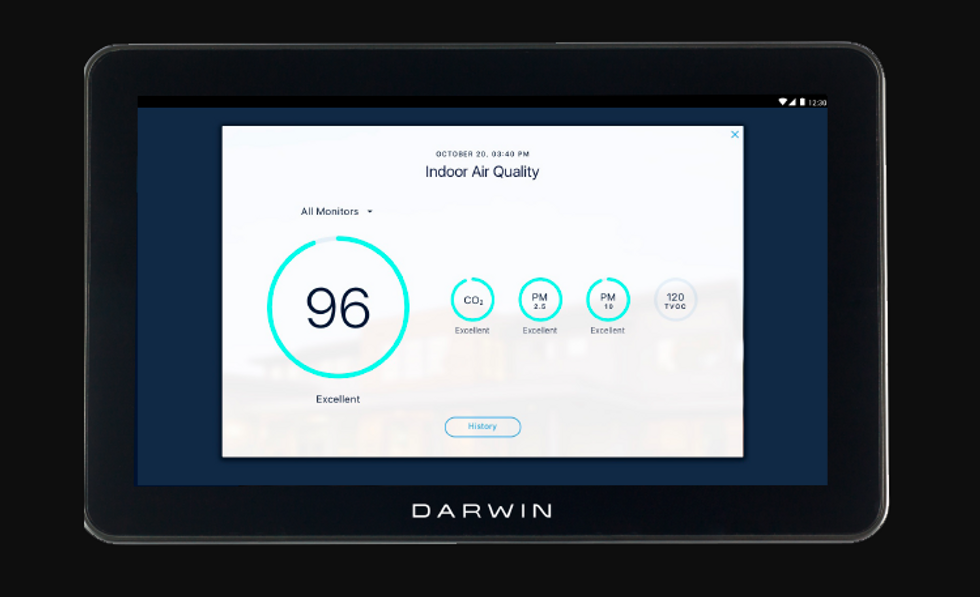 The Darwin system also includes smart lighting and water filtration Delos
Finally, if your budget stretches far enough you can look at installing a whole-home air quality system. One such system is the Darwin Air Purification System by Delos. Using proprietary hardware and a tablet application to control everything, a complete Darwin air system helps reduce allergens, expel odours and remove toxins from the air in your home.

The system is designed to keep tabs on carbon monoxide, nitrogen dioxide, radon, pesticides, ozone and formaldehyde. The Darwin can also be expanded beyond air quality, to include smart lighting, water quality, and sleep technology.