Like GearBrain on Facebook
In a controversial move, sure to upset potential customers, BMW has revealed plans to charge an annual subscription for using Apple CarPlay in its vehicles.
CarPlay, which shows an iOS interface on the dashboard display of cars from a wide range of brands, is a convenient way to access your phone's contacts, music, maps and other select apps while keeping your hands on the wheel and eyes on the road. CarPlay can be controlled via the car's existing touch screen and buttons, and by voice commands via Siri.
Read More: Which cars have Amazon Alexa, and which are getting it soon?
Although treated as an optional extra by some auto makers, CarPlay is powered by the iPhone itself and is simply an alternative infotainment user interface to the one installed by the vehicle manufacturer. Most cars require a USB connection to the iPhone for CarPlay to work, although the new BMW 5-Series is the first to include wireless support.
BMW currently charges $300 to enable CarPlay on select vehicles. However, from 2019 onwards, the company plans to offer CarPlay for free for the first year of ownership, then charge customers $80 per year to keep it on their vehicle.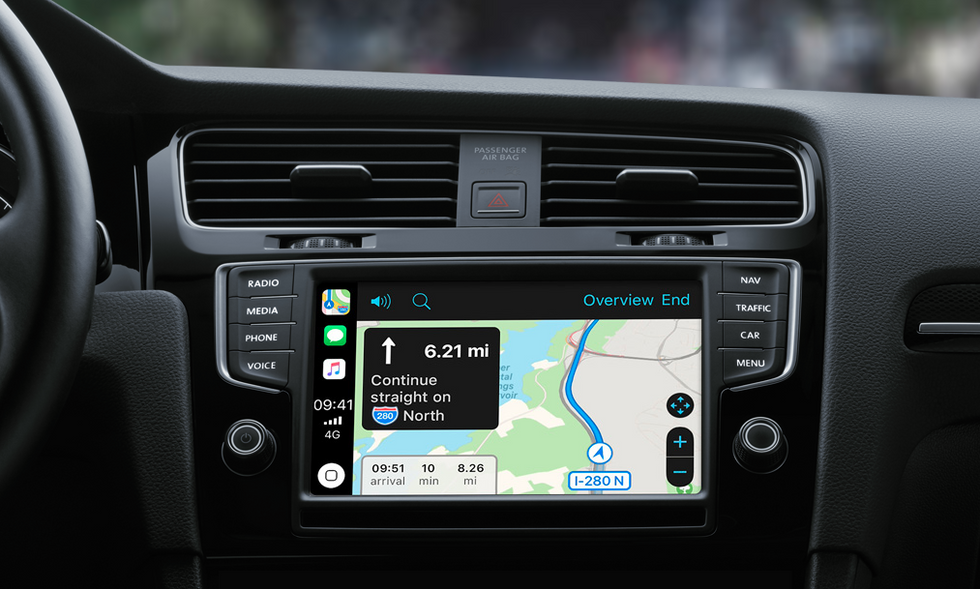 CarPlay replaces the car's mapping system with Apple Maps Apple
In an attempt to justify this charge, BMW says it gives customers the freedom to change from an iPhone to an Android handset at a later date. However, BMW does not currently offer Android Auto, Google's equivalent to CarPlay. Instead, BMW says it will bring Google Assistant to new models later in 2018, along with Amazon Alexa .

Don Smith, technology product manager for BMW North America, told The Verge : "[The annual charge] allows the customer to switch devices. A lot of people buy [CarPlay] and think it's okay, but sometimes they stop using it or switch to Android."
While BMW plans to charge an annual fee to use software already on your iPhone in its cars, Audi, Honda, Skoda, Nissan and Volkswagen offer CarPlay as standard on a range of models with no extra cost. Many others include CarPlay in certain trim levels and within packages of upgraded equipment — for example, when the buyer opts to pay for a better stereo, CarPlay is included.
GearBrain has requested comment from Apple and BMW, and will update this story when we get a reply.
Like GearBrain on Facebook