Like GearBrain on Facebook
While the smart home ecosystem is still a burgeoning market with plenty of room for expansion, smart lighting has been around long enough that even those who haven't adopted them are well aware of their existence and capabilities. This fact works both for and against GE's simplistic lighting and hub kit. The affordable price, ease of set up, and simple functions will convince those newcomers to the smart home market. However, for these same reasons, more experienced adopters may be unimpressed.
C by GE Smart LED Bulbs
The most basic of smart home devices: the light bulb, is about the easiest of gadgets to install and understand. GE has taken this a step further by creating a set of lights that don't even require a hub to get up and running. Instead of messing with Wi-Fi connections, GE smart bulbs have the ability to sync up to its own mobile app — the C app — just across Bluetooth, and can be controlled via Amazon Alexa and Google Assistant as well.
The bulbs come in two varieties: C-Life and C-Sleep. The C-Life is a warm, dimmable bulb more suited to a living room, and does not have the functionality to change color temperature. The C-Sleep, on the other hand, lets you change up to three different color temperatures from cool to neutral to warm. The performance of the bulbs is on par with competitors: the C-Life produces 800 lumens and the C-Sleep 850.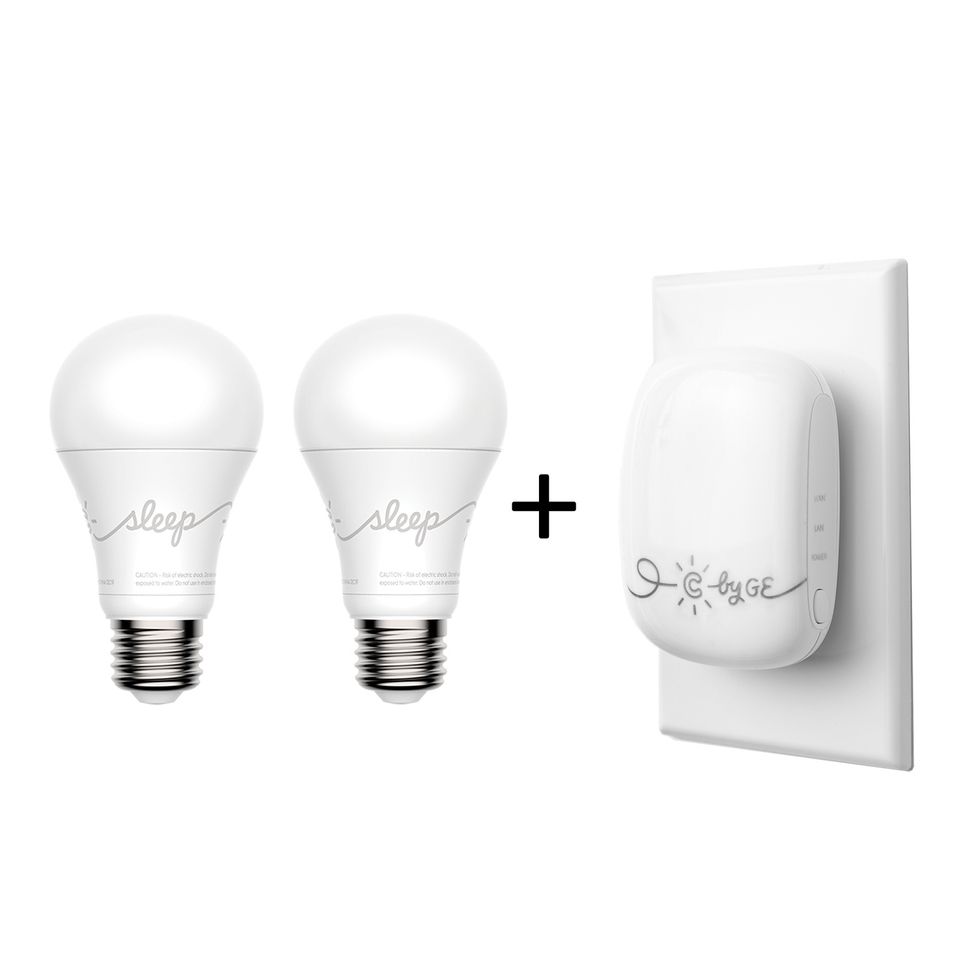 GE's C-Sleep bulbs can change color temperature depending on the time of day.GE
While I didn't have any problems with the performance of the bulbs, when compared to other smart lights on the market with a higher variety of temperatures and colors, GE's bulbs are pretty bare bones. That said, the app lets you create scenes, such as lighting set-ups for waking up in the morning, or those for an evening at home. The bulbs can also automatically switch from more intensity during the early hours when you need to jump start your day, to softer tones at night when you're looking to prepare for bed.
I did wish I could have had all the features of both bulbs in one. That said, having different options also means there are different price points. C-Life bulbs can be bought individually for ceiling spots, starting at $19.99. The C-Life line also has bulbs designed for lamps or other fixtures, and come in a starter kit for $64.99, which includes the C-Reach Smart Bridge. C-Sleep bulbs come in a $74.99 Starter Pack that includes two C-Life and two C-Sleep bulbs. So if you're purely looking for an LED light to replace your old filament bulbs, the C-Life might be a more cost-friendly solution.
Expanding Integration with the C-Reach
While you can use the Bluetooth and C App option to control your C by GE bulbs, the $49.99 C-Reach hub offers another method. C-Reach is how you can use voice control to operate the features of the C-Life and C-Sleep bulbs, and setting this up is almost as painless as using Bluetooth.
Instead of yet another tiny box to find room for in your home, GE's hub plugs directly, and discreetly, into a wall socket without the fuss of cables. You then connect to the C-Reach's network, where you'll type in your proper network's credentials, which will sync to the hub.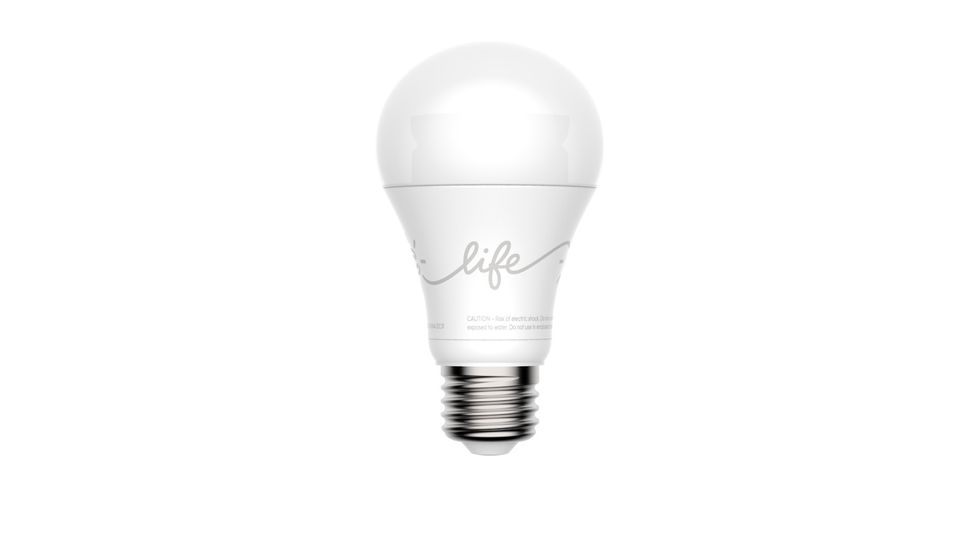 The C-Life bulbs from GE can be integrated, like the C-Sleep bulbs, with Amazon Alexa and Google Home's Assistant though the C-Reach Smart Bridge.GE
Once the hub is set up, you'll be able to integrate into Amazon Alexa or Google Assistant to run your home's lighting with just your voice. The Wi-Fi hub also lets you run your lighting when you're away from home, if you want to turn on and off the lights, say, to let people think people are inside, or to make sure you get a well-lit space when you walk through the front door.
You can also use C by GE Sol, a smart light with Alexa inside, to sync your GE bulbs to your Wi-Fi network. (Our review of the C by GE Sol is coming soon.) GE is working on Apple HomeKit compatibility, which will expand the ways people can integrate with its bulbs through another ecosystem.

Conclusions
If you're already an established smart home aficionado, GE's offerings may be a bit underwhelming. Conversely, GE's minimal and simplistic lighting is absolutely a workable way to break into the smart home market. Whether you just want the bulbs by themselves, a relatively inexpensive option, or if you want to dive deeper and take vocal control using the C-Reach, you may find the ease of access quite appealing.
Pros:
Hubless Bluetooth set up
Optional hub for extended integration
Decently priced intro kit to smart lights that designed for beginners
Cons:
Minimal options
Unintuitive app
Unnecessary split of bulb types
Like GearBrain on Facebook