Like GearBrain on Facebook
No one really needs color-changing smart lights that connect to the internet and respond to the tap of a smartphone app — but that doesn't mean we aren't drawn to them like a moth.
While other connected devices like speakers and washing machines are clever and useful, smart lights appeal on a more fundamental level. They are fun, and telling Alexa or Google Assistant to make your lounge blue or your kitchen red never gets old.
Read More: Supercharge your Philips Hue lights with these apps for iOS and Android
Bringing such novelties to your home isn't cheap, however. Individual bulbs can cost upwards of $60, $70 or even $80. Fill your house with them — and throw in a few light strips under the kitchen — and installing smart lights can get very expensive. With two big players in the market to choose from — Philips Hue and Lifx — you will want to make sure you head down the best path for you before handing a fortune over to the wrong company.
Here is our guide to what Philips Hue and Lifx each offer, and what the differences are.
Philips Hue vs Lifx smart bulbs: What bulb types are available?
The first thing you should work out is which bulbs are already fitted in your home. If neither Philips nor Lifx offer bulbs compatible with your existing fittings, then you'll need to change those first.
Philips offers the following range of Hue bulbs:
All of these bulbs are available in white (where the temperature can be changed from cool blue to warm yellow) and colored (where 16 million colors are possible). White bulbs cost in the region of $30 each, while colored bulbs are around the $50 mark.
Philips also sells LED light strips to be stuck wherever you like ($85 for two meters), plug-in and battery-powered desk or shelf lamps (around $74), plus a range of ceiling light fixtures.
On the other hand, Lifx offers bulbs with these fittings:
A19
BR30
GU10
E26 Edison Screw
E27 Edison Screw
B22 Bayonet Cap
Lifx also sells Beam and Tile — which are designed to be mounted on the wall as illuminated piece of art — and light strips like those sold by Philips. Just like Philips, Lifx also sells LED light strips to stick behind your television, under kitchen cupboards, or in any location that would benefit from the pools of soft light these strips create.

Prices for Lifx bulbs start at $24.99 for white E26 or E27 bulbs, and run all the way up to $79.99 its Lifx+ range, which emit infrared light when switched off. This can be seen by night-vision security cameras, giving them a clear picture at night.
Lifx's $200 Beam kit, pictured below, includes six, foot-long illuminated blocks which can be connected to make an L shape on your wall. A kit of five wall-mounted light tiles costs $250, while a 6'6 light strip costs $90.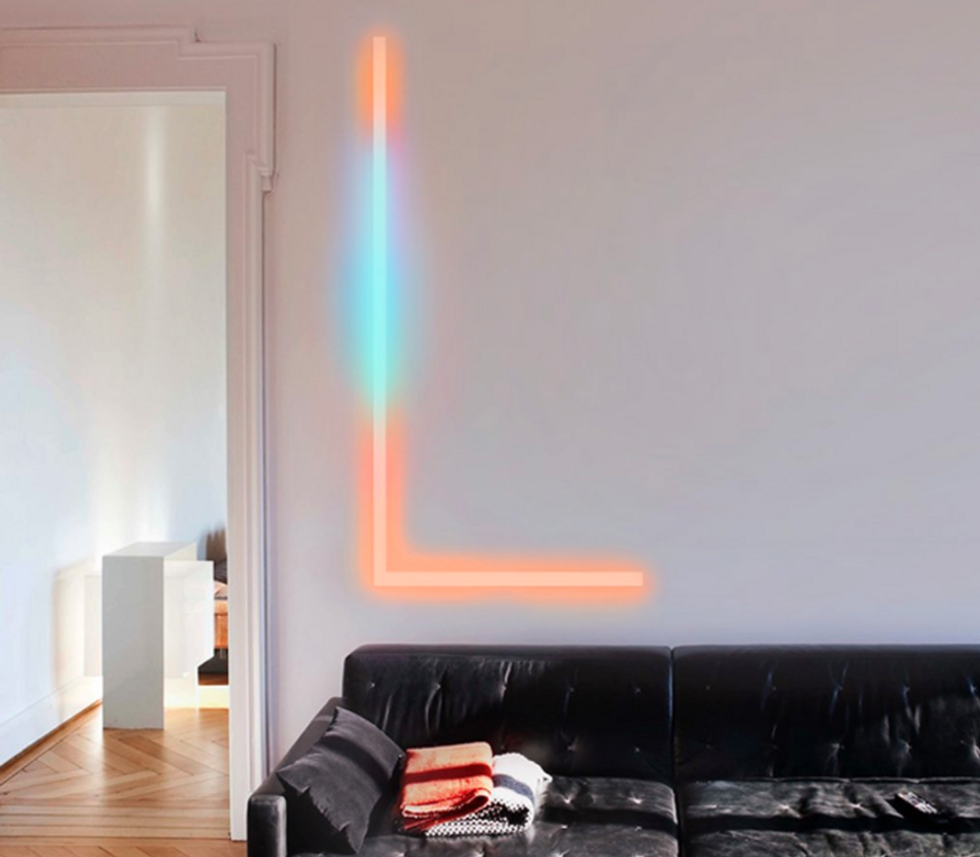 The Beam kit by Lifx is like hanging an art installation on your wallLifx
Philips Hue vs Lifx smart bulbs: How do they connect to the internet?

You will have noticed that Lifx bulbs generally cost more, but while they connect directly to your Wi-Fi network, Philips Hue bulbs talk to a $50 hub, which is connected to your router with an Ethernet cable and to your smartphone over Wi-Fi.
Philips' starter kits include this hub with two, three or four bulbs and a Wi-Fi dimmer switch designed to stick to your wall. But if you buy your Hue bulbs on their own, bear in mind that a Hub will be required to make them do anything other than switch on plain white.
Philips Hue vs Lifx smart bulbs: How bright are they?

The extra cost of Lifx's regular bulbs becomes obvious when you delve into the spec sheets, because they produce a maximum of 1,100 lumens of light and Hue bulbs top out at 800 lumens. This difference is similar to using 60W incandescent bulbs instead of 75W.
That being said, Lifx also sells a new Mini range of smart bulbs which offer the same 800 lumens of brightness of Philips Hue, and are priced to compete more closely with the market leader.
Philips Hue vs Lifx smart lights: Smartphone app and features
Both Philips Hue and Lifx offer a similar range of controls through their respective smartphone apps. If you install color bulbs then both systems offer 16 million colors, and with either color or white bulbs the brightness can be adjusted from 1 percent to 100 percent.
The apps also let you group lights into rooms or areas of rooms, so you can switch multiple lights - or the entire house - on and off at once. Scenes can be created and saved for later use; for example, you can set the lighting for movie night, then save it and return to those settings with one tap at a later date.
Both Hue and Lifx let you use lights as silent alarms, gradually getting brighter each morning to wake you up; they can also slowly dim again at night.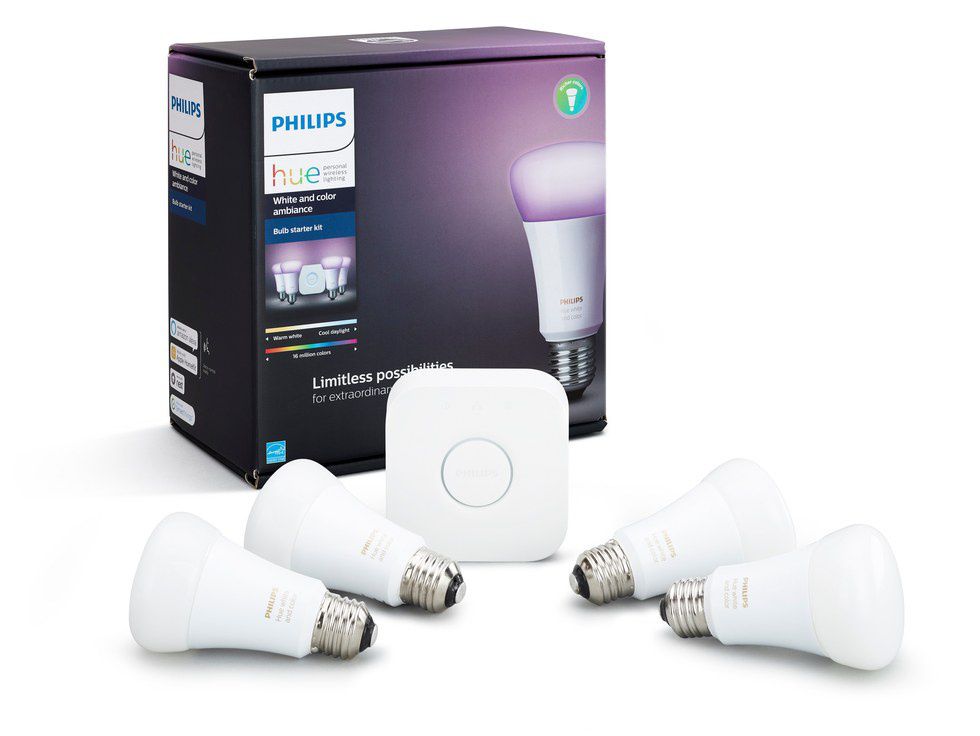 Hue bulbs require a hub to functionPhilips
Philips Hue vs Lifx smart lights: Amazon Alexa, Google Assistant, Apple HomeKit and IFTTT support
Speaking to your lights is one of the coolest things you can do in a smart home right now - and both Lifx and Hue have support for voice control with Amazon Alexa and Google Home. Once set up, you can say things like "Alexa, make the bedroom orange" or "Hey Google, switch the desk lamp on."
Philips Hue lights also work seamlessly with Apple HomeKit, so you can control them from the Home app on your iPhone and iPad, or by speaking to Siri. Lifx lights work also work with HomeKit out of the box, however the company's previous generation of Lifx Z LED light strip requires an additional controller, available from the company's website for $39.99. The current Z lights are HomeKit compatible.
Finally, a wide range IFTTT (If This, Then That) applets exists for both lighting system, helping you get more from them. Applets include one which flashes Hue lights when your Uber arrives, or blink Lifx lights when your football team scores a touchdown.
Philips Hue vs Lifx smart lights: Special features
As we mentioned earlier, Lifx + bulbs have a 'night vision' feature which emits infrared light when you switch them off at night. If you have security cameras which can see infrared light, then the Lifx+ bulbs will bathe your whole house in it, resulting in clear footage from your cameras.
Philips Hue bulbs cannot do that, but their Hub has a trick of its own; because it works with the Zigbee wireless standard, smart bulbs from other companies like Ikea can be added to your system and controlled from the Hue app. Because Lifx bulbs connect directly to your Wi-Fi network, this isn't possible - and this also means that if your router goes off, you lose control of your Lifx lights via the app.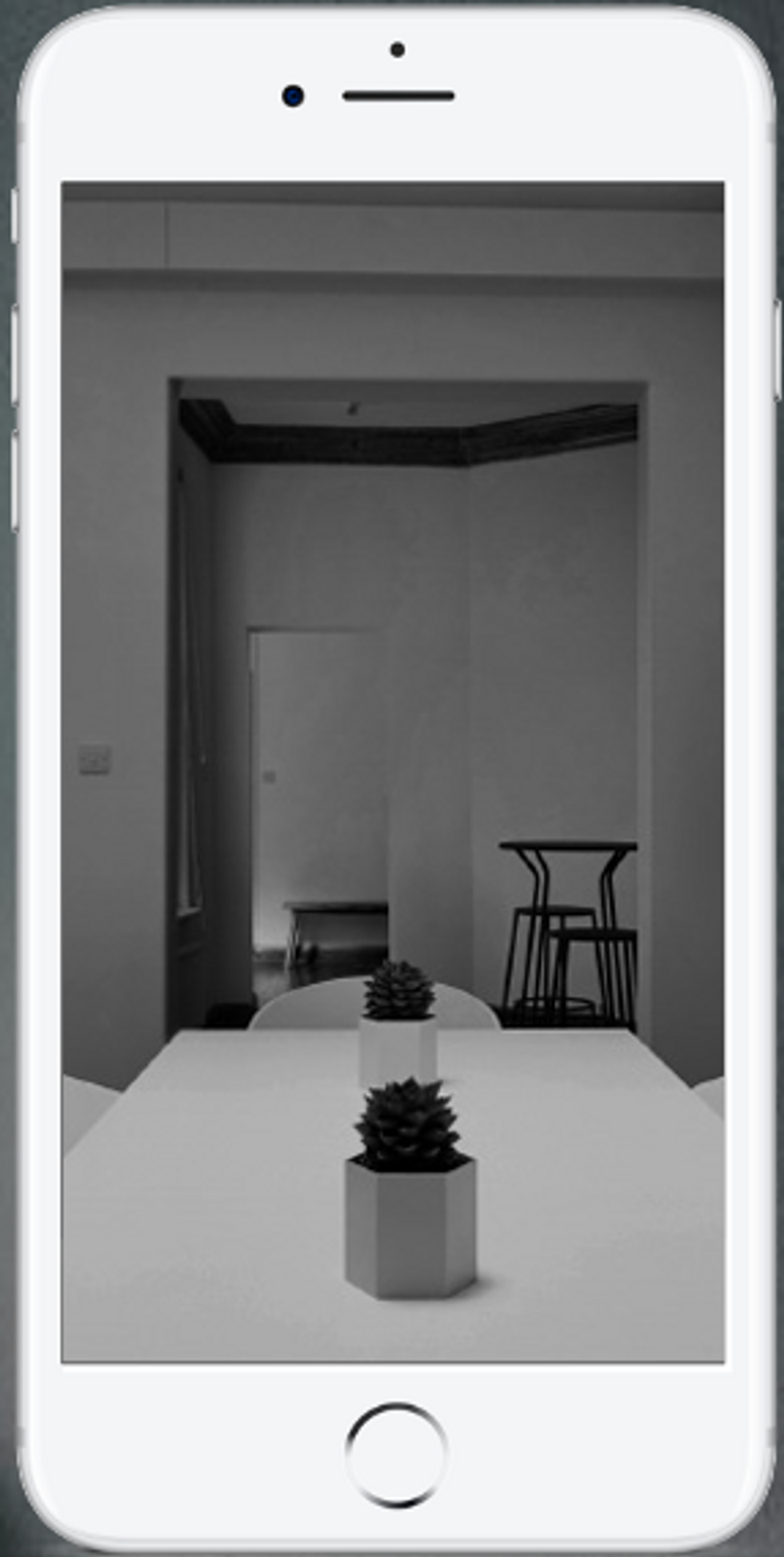 Lifx lights have a night vision mode emitting infrared light for security cameras to seeLifx
Philips Hue vs Lifx: Which should you buy?
Philips offers cheaper bulbs, Apple HomeKit integration out of the box, ZigBee and the trust that comes with buying from a more established brand. However, Lifx bulbs are brighter, have more IFTTT applets, and don't require you to purchase a hub to set them up.
Personally, this writer went with Hue because it is the cheaper option in the long run and comes from a long-standing manufacturer, not a startup which emerged from a Kickstarter crowdfunding campaign in 2012. Call us a brand snob if you wish.
The best advice we can give is to check the fittings of your current bulbs and see which company offers the most options. Then you need to weigh up the extra brightness and infrared feature of Lifx against the broader range of accessories (like switches and motion sensors) offered by Philips.
(Check out The GearBrain to learn what smart home products and connected devices work with Philips Hue, Google Home or Amazon Alexa.)
From Your Site Articles
Related Articles Around the Web
Like GearBrain on Facebook