C by GE put 2020 behind it with a new name — Cync, a nod to the smart home direction the brand is now pushing towards, embracing far more than its lighting roots.
While lights will always remain a cornerstone for GE Lighting, the Cync brand will focus on new devices, as well as a revamped and customized app, with smart home security at the very front of its mind. The rebranding is the first big step since GE Lighting was acquired by professional installation group Savant in July, 2020, with former devices including smart switches and smart lights now falling under the new Cync name.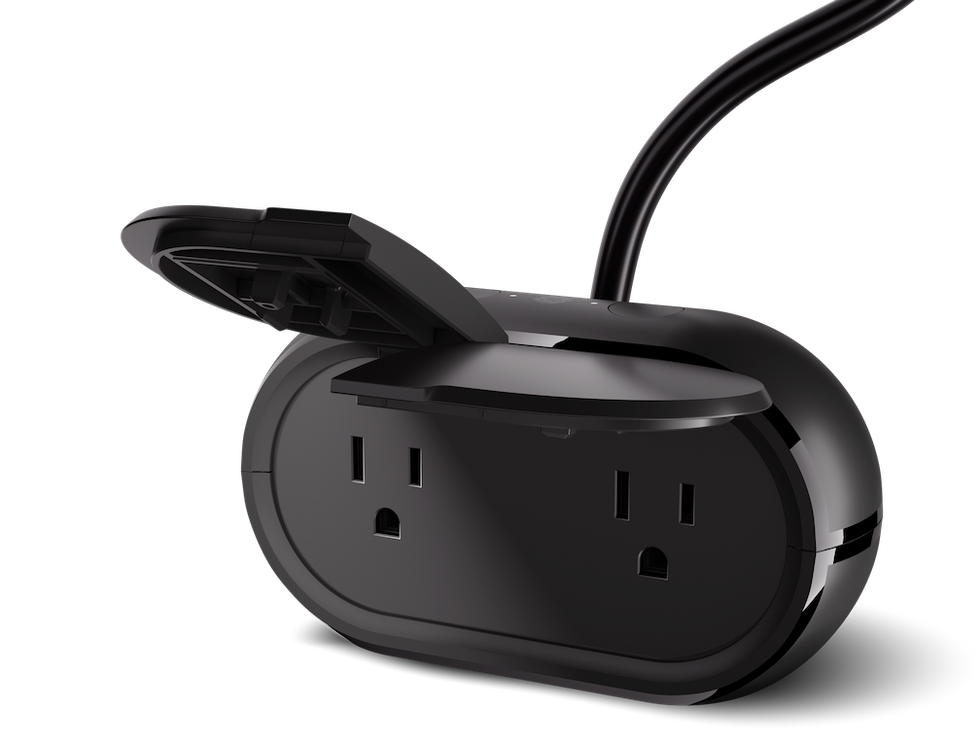 Cync Outdoor Smart Plug is expected out in June 2021Cync
The Cync Indoor Camera is one of three new devices, and was designed with privacy as a big focus. While cameras by their nature are meant as a window in to spaces where people cannot normally see, footage collected by the camera will remain on a local SD card. People can choose to upload the video to a cloud service, for a fee, but they can also keep the footage on their device when the camera launches in May. There is also a physical lens on the front that slides to ensure the camera is not on, and which can also be locked into place. Paul Williams, general manager of product management & growth for GE Lighting, also told GearBrain that the switch will turn the audio off as well.

Alexa and Google Assistant will both work with the new camera, with limited abilities. But Siri and HomeKit integration is something that is more likely for the "back end of 2021," said Williams.
An outdoor plug is also in the lineup, expected out in March, and called the Cync Outdoor Smart Plug, with two outlets that can both be controlled through an app or via Google Assistant and Amazon Alexa. They're weather-protected, and can link up via Wi-Fi and Bluetooth. A new Cync Fan Smart Switch is the final new product, expected out in June, and will also work via an app — without the need of a hub — and will have four different speed options.
"It's a small stake," said Williams, about the three product line-up, but added that the company is planning to add more devices in 2021 that tap into the safety and security area, with the ultimate focus on helping people in single family homes build out their smart spaces.
New Cync app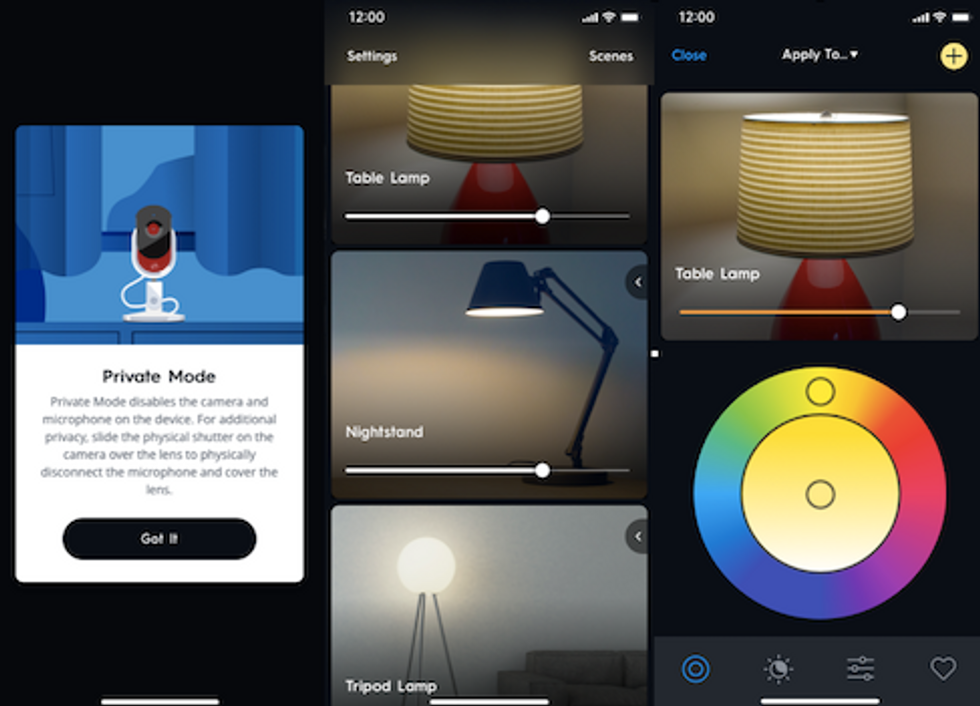 The redesigned Cync app will update automatically for C by GE users in MarchCync
Along with new products come a new updated app as well, also rebranded Cync, which will include features from the Savant system. Many of these lean on the Savant toolkit for integrating smart devices together, and will allow people to link products, name them as they choose, such as "living room light," and even upload photos of rooms so they can customize the way the app looks for them.

The new app will automatically update in March for current C by GE customers, and all former C by GE devices will be supported on the updated app as well.
C by GE A19 Smart LED Bulbs - Full Color Changing Light Bulbs with App Control, 2-Pack, Smart Light Bulb Works with Alexa and Google Home, Color Light Bulbs for Bedroom, Bluetooth Light Bulbs