Apple announced it new lineup of iPhones — the iPhone 11, iPhone 11 Pro, and the iPhone 11 Pro Max. Pre-orders start September 13, 2019, with deliveries expected the following Friday. But you can get these cases now, which means you can be ready to launch your phone, and take it out on its first spin, on the day it arrives.
Read More: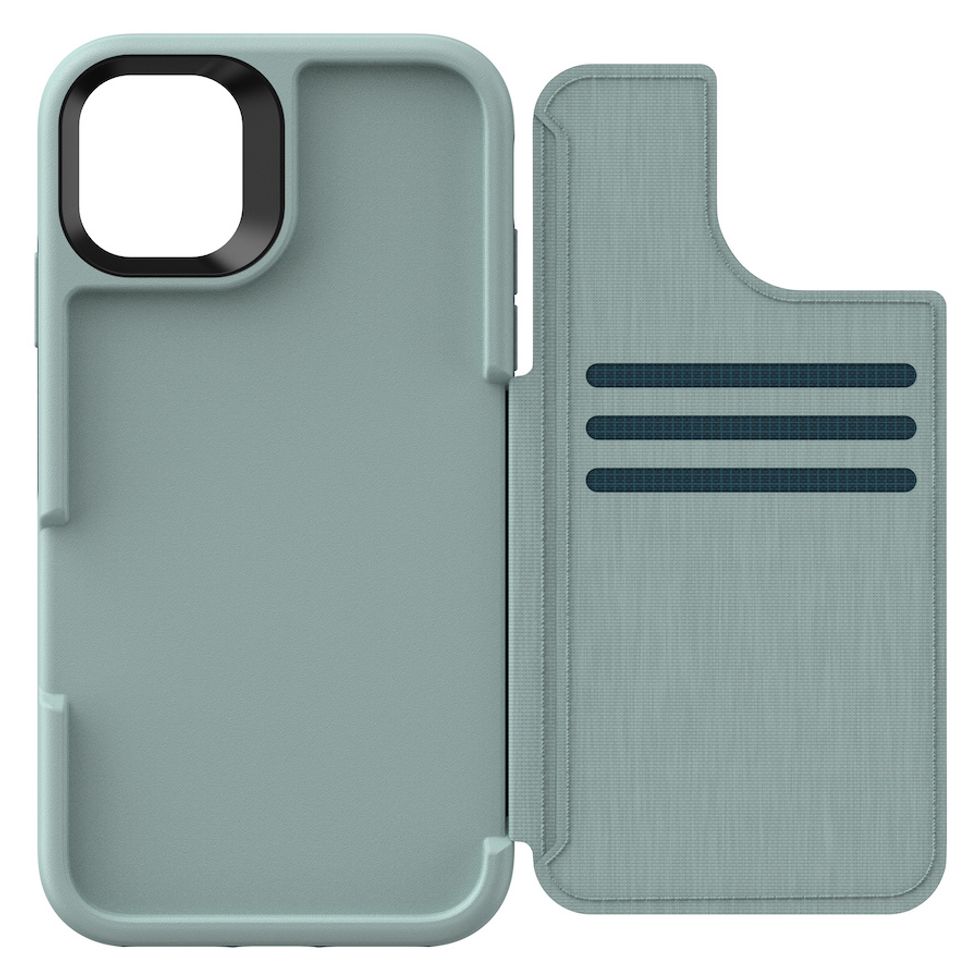 The LifeProof FLiP case includes a back wallet to hold cards, and can also work to hold up the iPhone on its sideLifeProof
LifeProof

Starting at $39.99, LifeProof has an entire line of cases that will fit the iPhone 11, iPhone 11 Pro and the iPhone 11 Pro Max.
SLAM is the most affordable, at $39.99 with opaque edge colors and accents like pink and blue, or yellow and orange. The newest is FLiP which looks like a wallet so you can store cards and cash in the back, and has a flip that can make the phone stand. Part of the case is actually made of fabric, and it's also water and stain-resistant.
NËXT cases are $79.99 and many of them are clear, with hints of color including blue, rose, black and red The company is releasing a case called FRE, which will also be waterproof. All the cases are drop-proof up to 6.6 feet.
LifeProof FLIP SERIES Case for iPhone 11 Pro Max - WATER LILY (SURF SPRAY/DARK JADE)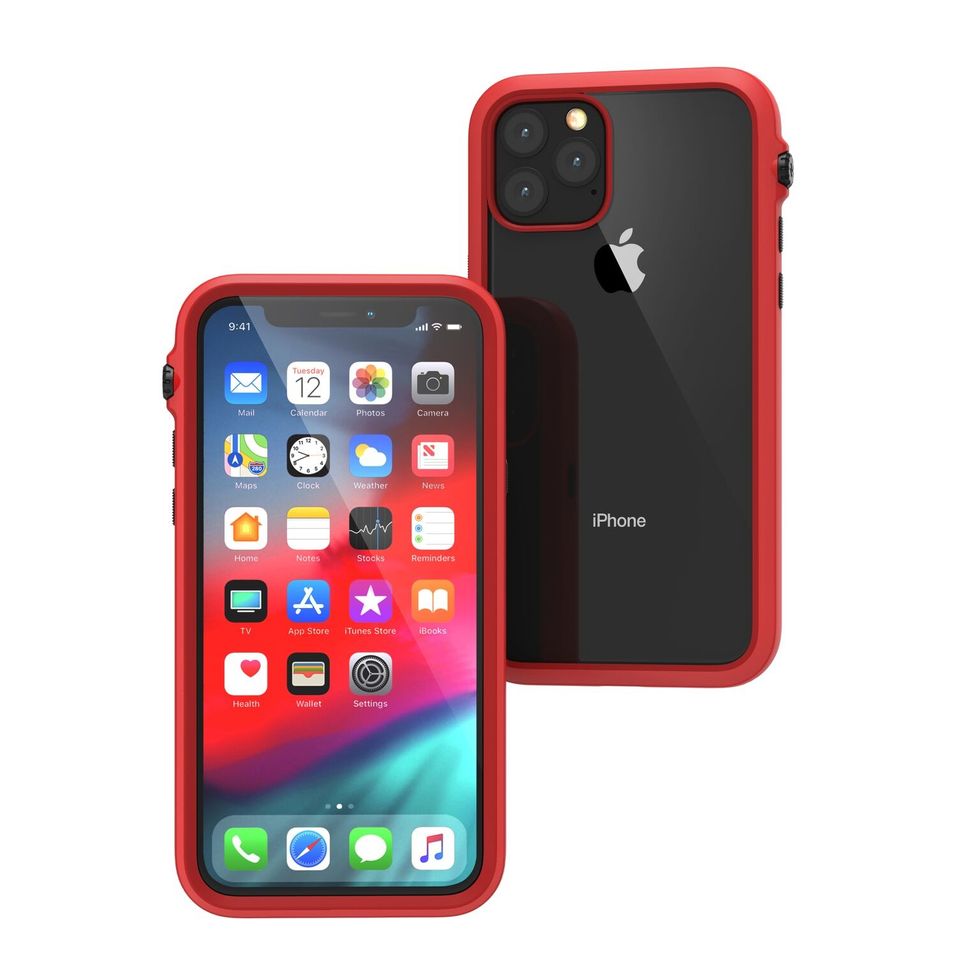 New cases for the iPhone 11 from Catalyst support wireless chargingCatalyst
Catalyst

Catalyst's Impact Protection Cases are now available for pre-order for the new iPhone 11, as well as the iPhone Pro and iPhone Pro Max. All three options will come in four color options including red, clear, Stealth Black and a Blueridge/Sunset combination.
The case is designed to protect up to 9.9-feet, and has a raised edge that is meant to protect the screen. Even with the case, you can still wirelessly charge your iPhone. They can pre-ordered now through Catalysts's website and also on Amazon for $39.99, with the iPhone Pro Max at $49.99.
Catalyst iPhone Xs Max Case Impact Protection, Military Grade Drop and Shock Proof Premium Material Quality, Slim Design, Stealth Black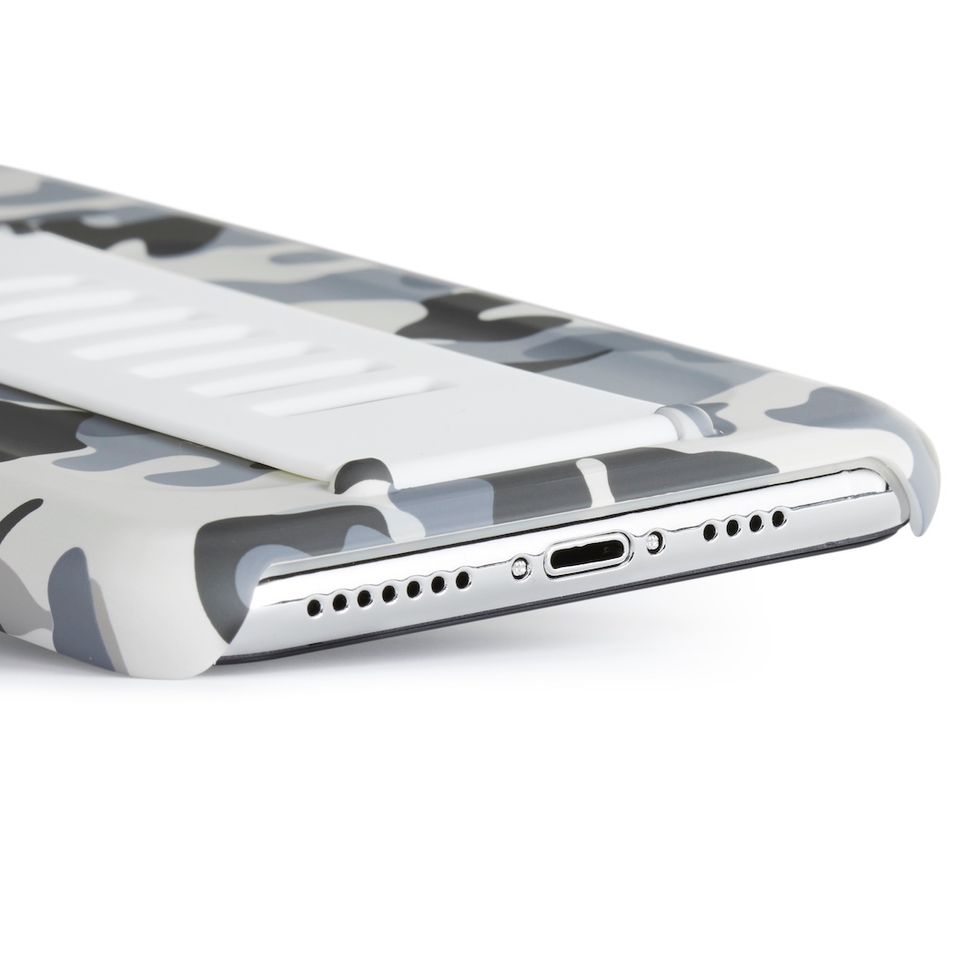 The Slim case for the iPhone 11 from Grip2u comes in 6 different color designsGrip2u
Grip2u

There are a number of options from Grip2u for the iPhone 11, Pro and Pro Max including the company's Slim cases which are priced at $24.99 and come in a variety of color options. These colors include clear, ice, charcoal, two camouflage options, one that's black and white and one a more traditional military green, plus one color called Beetlejuice, which is a striped black and white design.
The cases also have a back grip, allowing you to securely hold your iPhone, and can also support wirelessly charging. You can pick up these, plus other cases from Grip2u on its site and on Amazon.
Grip2ü Boost Charcoal Black Phone Grip Case Cover Compatible with iPhone 11 Pro Max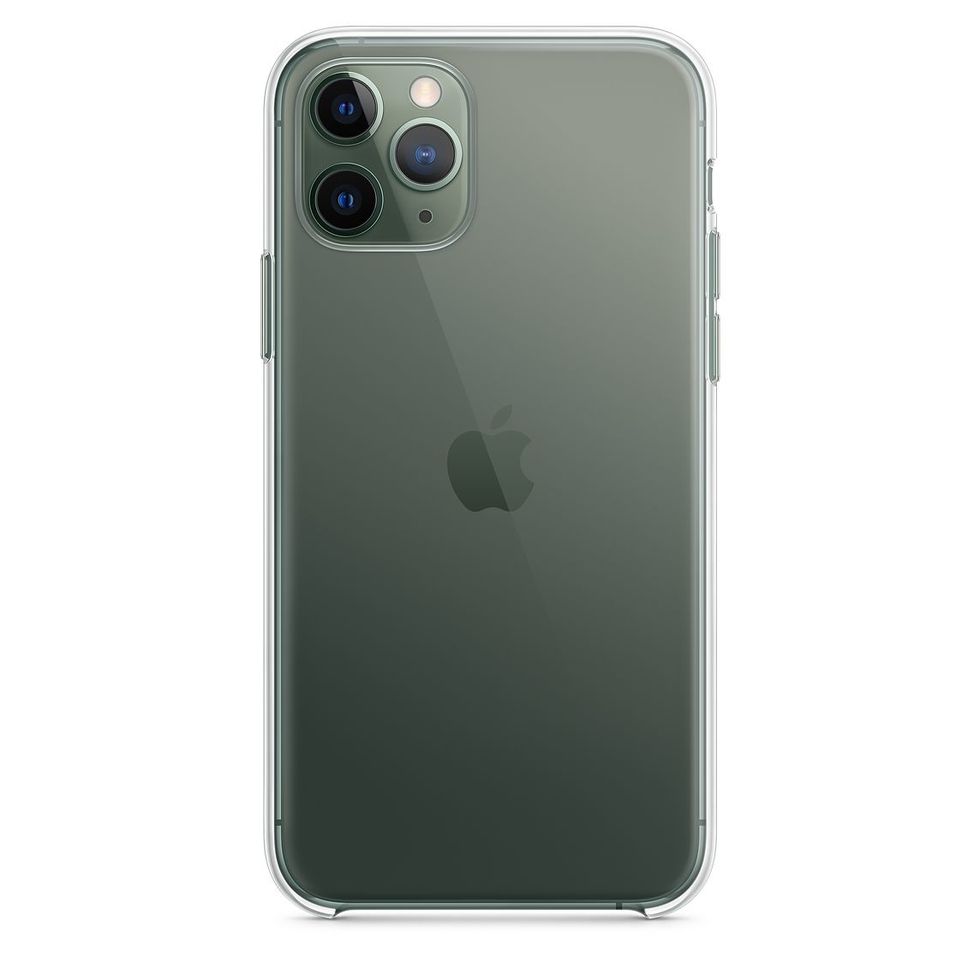 Apple is releasing a line of new cases that are completely clear for the iPhone 11, iPhone 11 Pro, and iPhone 11 Pro MaxApple
Apple

If you're looking for the simplest — and most affordable — option, then the new iPhone 11 Pro Clear Case is definitely worth considering. The case is just $39, has cutouts for the new triple play of cameras on the back, and can be delivered in just a few days.
It's made of polycarbonate and flexible TPU, and you can charge the smartphone wirelessly with the case still on, through a Qi charger. The case is available for the iPhone 11, iPhone 11 Pro and iPhone 11 Pro Max — and they're all just $39.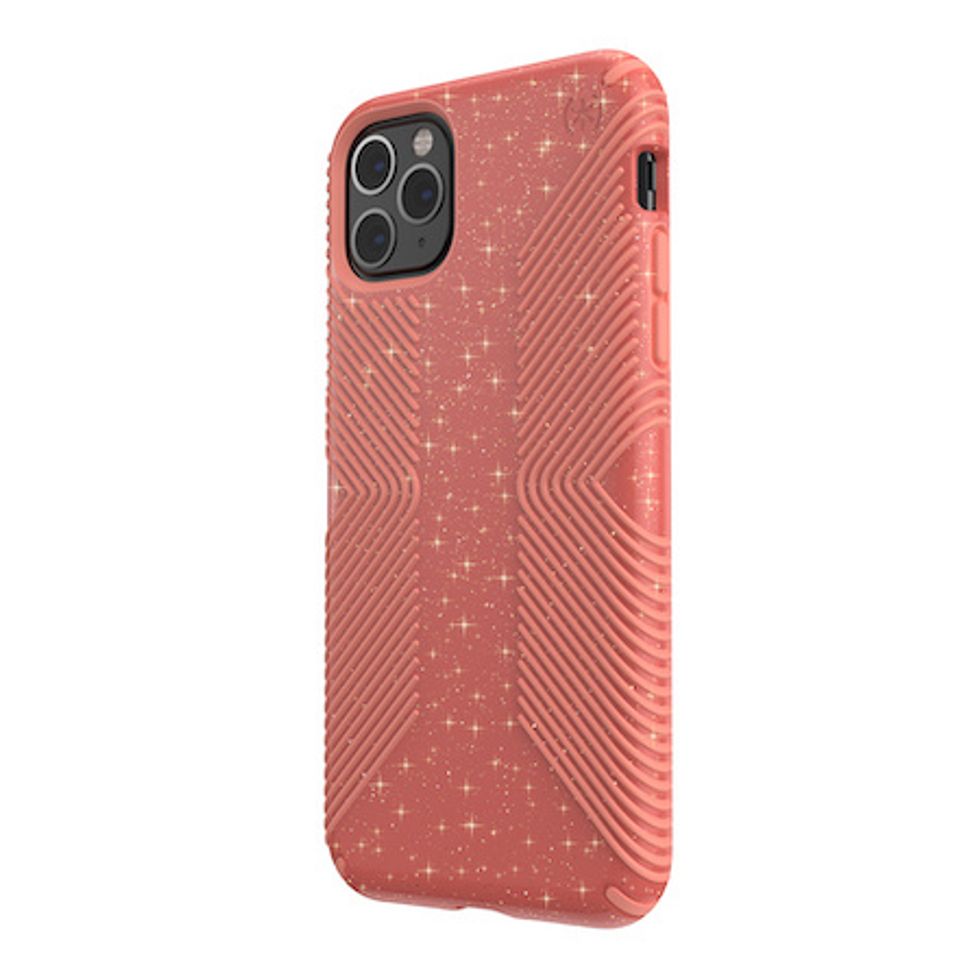 Speck has 12 different cases for the new iPhone line including the Presidio Grip + Glitter case, shown aboveSpeck
Speck

Speck's cases are ready to go for the new iPhone 11, iPhone 11 Pro and iPhone 11 Pro Max. They include the Presidio line which protects phones against damage that are dropped within 13 feet — with the Presidio Sport protecting up to 15 feet.
All of the 12 different styles of cases — which start at $39.95 — now include antimicrobial technology, helpful for those of us who are touching subway railings, for example, and they also include a lifetime protection against stain and odor-causing bacteria.
You can pick up the Presidio Stay Clear, which is, yes, clear, the Presidio Grip with a textured finish on the back, the Presidio Pro which has a matte finish and others including the Presidio Grip + Glitter (our favorite) with glitter crystals packed inside.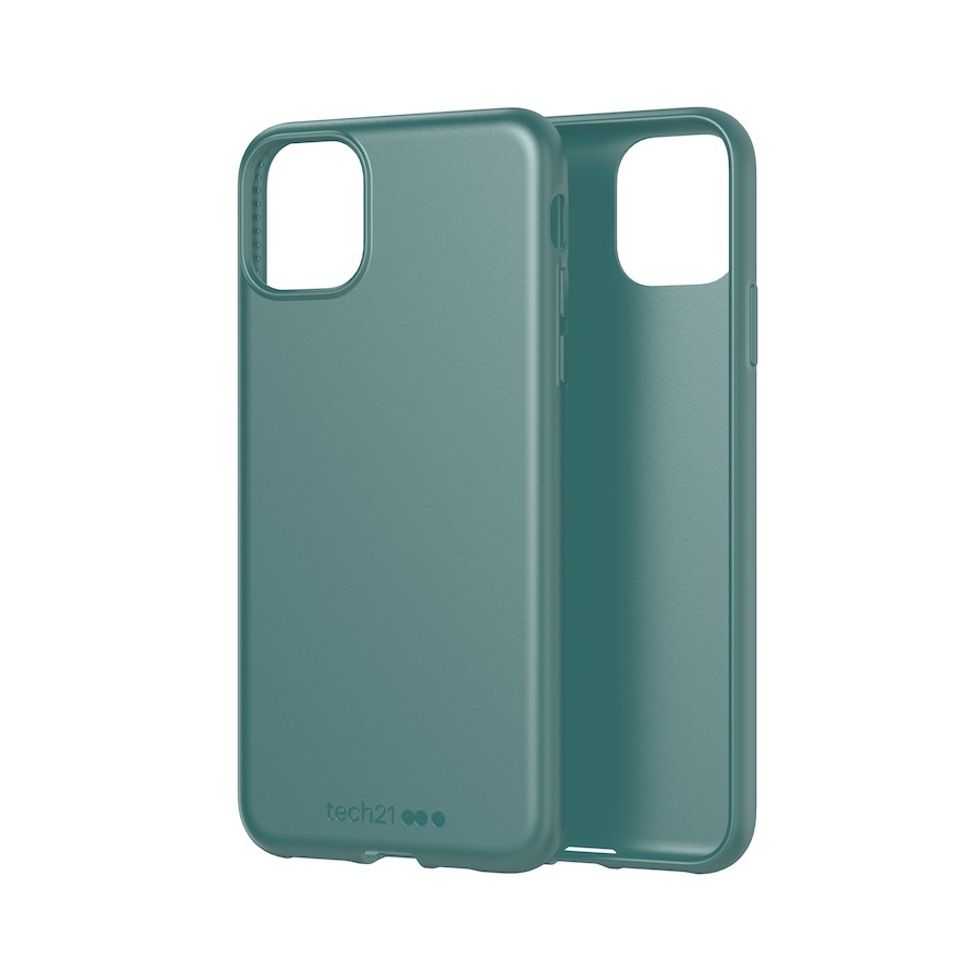 All of tech21's cases offer drop protection up to eight feettech21
Tech21

The new cases for Apple's latest line of iPhones also have antimicrobial protection. They also use plant-based materials as well. There are six different cases which will work with the iPhone 11, iPhone 11 Pro, and the iPhone 11 Pro Max.
All of them have drop protection up to eight feet. The Evo Check, priced at $39.99, protects up to 12 feet, comes in black, indigo, coral and orchid, the Evo Wallet, which is $49.99, comes in black and can hold two cards. There are also cases with clear covers, and some with shimmer and tinted tones that come in blue, pink and black that are also $39.99.