Like GearBrain on Facebook
A few weeks ago, we wrote about what we would love to see from the Apple Watch Series 5, including sleep tracking, an always-on display, and improved health features.
But, as we are now just a few days from Apple's big launch event on September 10, it looks increasingly likely that the Series 5 will be among the smartwatch's smallest updates yet.
Read More:
Here is everything we expect to see from the Apple Watch Series 5:
Apple Watch Series 5: Design
This is where we expect the least amount of change for the new Apple Watch. The company made quite a few physical changes last year for the Series 4, including larger screen sizes for both models, and the hardware required for a new ECG app.
So far, all we have seen for the Series 5 is evidence pointing towards new models of the Watch with cases made from titanium and ceramic. Apple currently sells the Watch in aluminum, alongside a more expensive stainless steel model. It hasn't sold the $20,000 gold 'Edition' model for several years, and the last ceramic version disappeared when the Series 4 replaced the Series 3 in 2018.
We're keen to see exactly what the titanium and ceramic versions will look like — and, crucially, how much they will cost. We also expect Apple to speak about how the titanium Watch is its lightest ever while also being the toughest, such are the metal's physical properties.
Evidence of these two new models was discovered in the iOS 13 beta for iPhone. Animations shown on the iPhone's screen when pairing with a new Watch for the first time, stored within iOS 13, show titanium and ceramic versions of the Watch, both with the larger 44mm case. It isn't known if there will be 40mm options too.
A photo of an Apple Watch with the model number A2157 was published to Instagram by Slashleaks, embedded above, on August 22. This model number is not used by any Apple Watch currently on sale, but the hardware of this device looks identical to the Series 4, again suggesting little aesthetic change.

Apple Watch Series 5: Sleep tracking
It increasingly looks like Apple will finally give the Watch a native sleep tracking app. According to company sources speaking to 9to5Mac, the app requires no new hardware, so should be available for current models, as well as the expected new Series 5.
It has taken Apple a surprisingly long time to build this app, especially given third-party developers have offered sleep tracking apps for the Apple Watch for over a year. The sources claim the app will remind wearers to charge their Apple Watch before going to bed, so that a full night of sleep tracking does not cause the small battery to run out.
Given Apple owns Beddit, a producer of dedicated sleep trackers, we have high hopes for the new Watch app, and we are interested to see if it offers any unique features to help it stand out in a crowded market.
Apple Watch Series 5: Software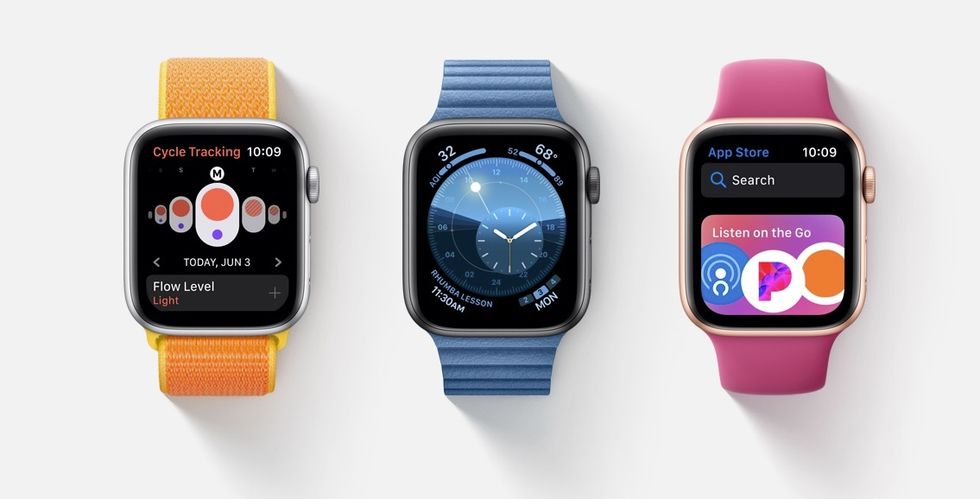 watchOS 6 is due to arrive this fallApple
What we do know for sure about the Watch Series 5 is that it will run Apple's new watchOS 6 software. Demonstrated back in June, this will be made available this fall to all models of Watch (apart from the very first, known as the Series 0).

WatchOS 6 includes a range of customizable new watch face designs, enhancements to the Siri voice assistant, and an App Store on the Watch itself, saving you the need to open the Watch app on your iPhone to install apps.
There is also a new calculator app for the Watch, updates to the exercise tracking features of the Activity app, an app for menstrual cycle tracking, and an app which monitors the sound levels of your environment, then warns you if exposure to loud noises could cause hearing damage.
All in all, this is a fairly small upgrade (especially compared to the Series 4 and watchOS 5 last year), which adds more evidence to 2019 being a quiet year for the Apple Watch. Perhaps Apple has bigger plans for the Series 6 in fall 2020.
Apple Watch Series 5: Price
We expect to see Apple keep the same pricing structure for the Watch Series 5, with the 40mm GPS model starting at $399. Adding an LTE connection is likely to add an extra $100, as it does now, and the larger 44mm model costs an extra $30 in all instances.
The stainless steel model will likely start at $699, as it does now, and we suspect the new titanium and ceramic models will be priced higher still, at close to $999 or perhaps even $1,299 — the same price as the ceramic Series 3 Edition.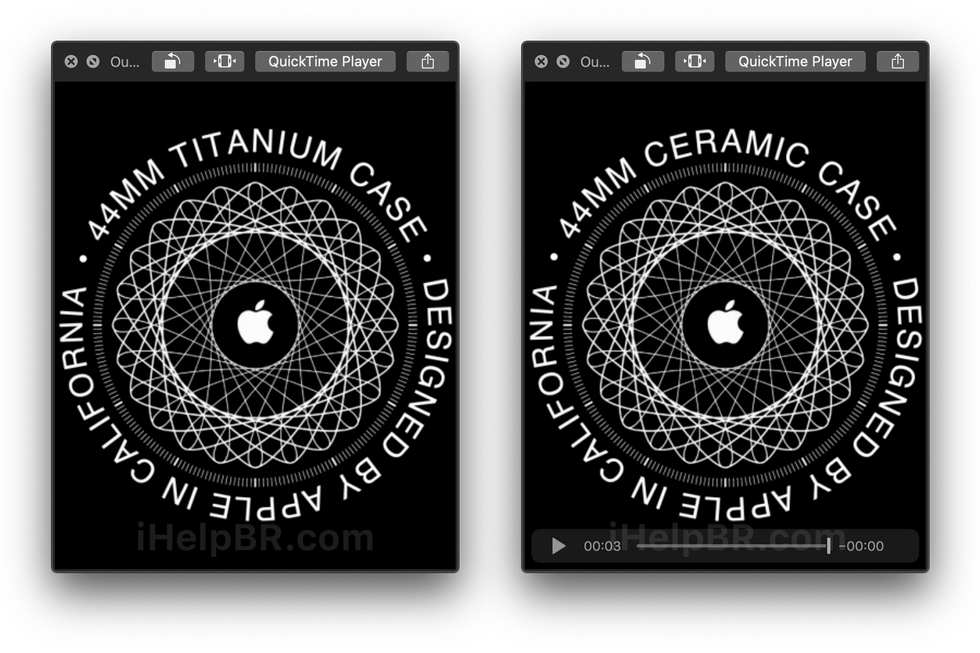 Images discovered in iOS 13 beta suggest new Watch modelsiHelp BR
It looks like Apple will continue its partnership with luxury fashion brand Hermès, as the company's website briefly listed a collection of leather straps with the 'Series 5' name attached.

Currently, the stainless steel Hermès Series 4 costs from $1,249 to $1,499, and comes in the brand's distinctive orange box.
It isn't known if these high-end models sell particularly well, but it is certainly interesting to see Apple close the gap between these and its own prices — should the titanium and ceramic models make an appearance at the September 10 launch event, of course.
Apple Watch Series 5: Release date
As we just mentioned, Apple's next launch event will take place on September 10. This event is expected to focus on the iPhone 11, but for the past few years has been where the new Watch gets its public debut.
We expect the same to happen this year, but with the lack of Watch Series 5 leaks and rumors, we think the wearable will take up even less stage time than normal.
Instead, all eyes will be on the iPhone 11 and a successor to the iPhone XR, plus potentially a couple of other devices too, like the upcoming new Mac Pro, a competitor to the Tile Bluetooth tracker, and new AirPods. Finally, we hope to see more information on Apple TV Plus and Apple Arcade.
If the Watch is revealed on September 10, then pre-orders are likely to open on the 13th, with the Watch Series 5 arriving in stores on September 20th.
From Your Site Articles
Related Articles Around the Web
Like GearBrain on Facebook