Like GearBrain on Facebook
We're besieged by new four-figure smartphones all the time. Apple is likely to be releasing one this month as well. But not everyone needs to have the most up to date features, whether that's facial recognition or cameras that can render in augmented reality. Sometimes, a simple, tough, basic smartphone is just the answer. That's where the Cat 42 falls into play, a very stripped down Android phone that can handle quite a lot, and an upgrade to Cat S41 from 2018. We played with the new smartphone, just released in the U.S. in September, to find where it stands out — and what we wish it had included.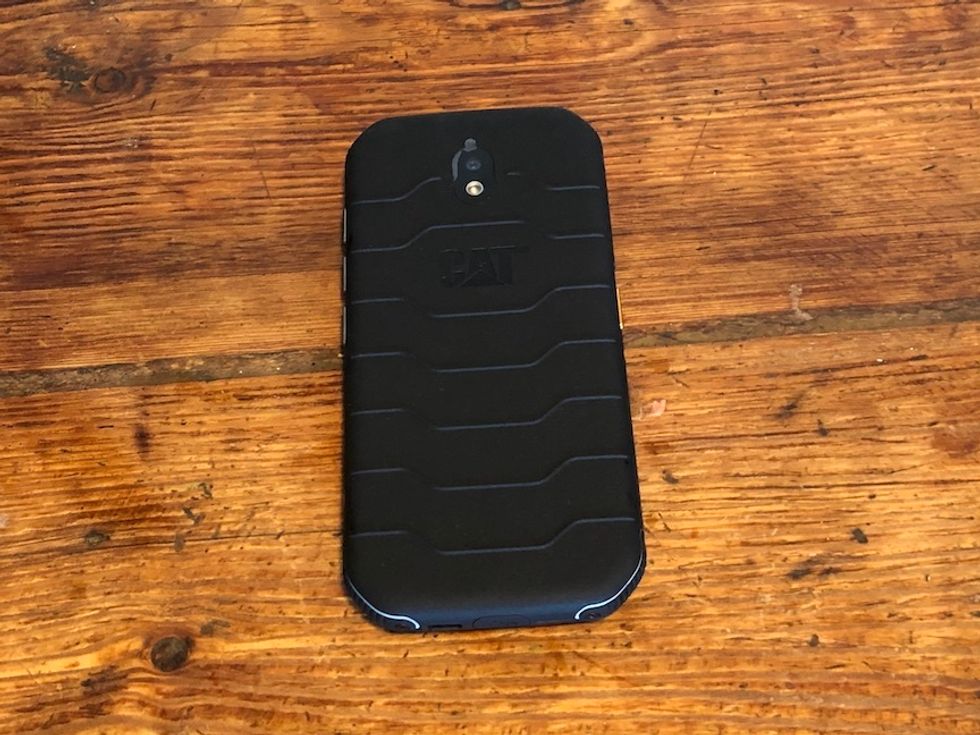 The Cat S42 smartphone is covered in a black, non-slip, rubberized materialGearBrain
Design

The Cat 42 Rugged is never going to win a design award. It's a bulky Android with a wrapping that you might on first glance mistake for a smartphone cover. That rubberized black gripped back and sides is actually the phone, which honestly will save you a bit from buying a case.
The phone is awash in buttons, three on the right that control volume — up and down, plus the power button. There's a port for a microSD card and two SIM cards on the left — which is pretty nice if you want to use the phone for different needs — along with a PTT or push to talk button that's gold underneath, if you're using an app that supports this feature. The button can also be programmed for other shortcuts, like opening a flashlight or the camera.
An audio jack is at the top, and the micro USB charging port in at the bottom, covered with a rubberized, removable seal — which frankly you're going to use a lot since the S42 does not support wireless charging. And that small flap is one that's going to need some care since you're going to be opening and closing it likely every day.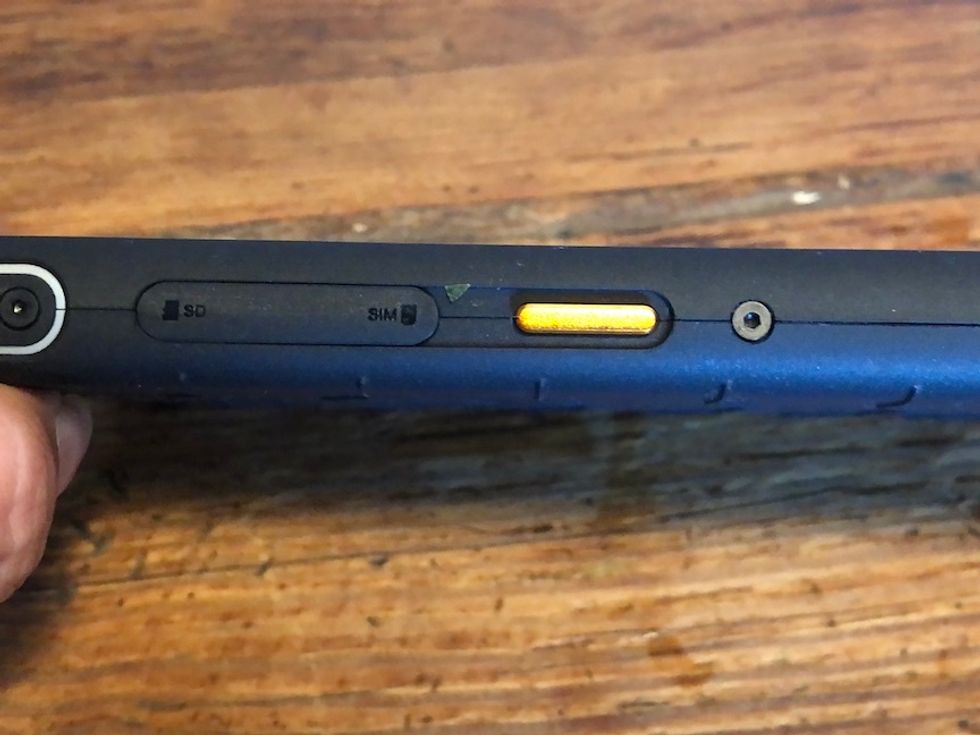 A copper button can be programmed to shortcut a push-to-talk feature, to open the camera, and moreGearBrain
The 5.5-inch display is not edge to edge — you can cough up about $270 more for that feature if you want from a phone like the LG Velvet. Instead, you're getting a smaller visual space, covered by Corning Gorilla Glass 5, which is fine albeit not as clear as an iPhone X we had nearby in bright light.

The Cat S42 also has a IP68 rating, making it both dust and waterproof. In fact, Cat says the phone can be submerged and washed in hot water and soap, which is a nice perk today, and one we, of course, had to test. It held up just fine after a nice dunk and soap.
The phone also has an 810H rating, which is military, meaning the phone can handle additional injuries like salt spray and humidity, high and low temperature extremes from 167ºF to -22ºF for up to 30 minutes, along with thermal shocks. Of course that's what Cat phones are best known for, their ruggedness. And the phone can handle drop tests of up to 1.8 meters, or just shy of 6 feet) on to steel, says the company.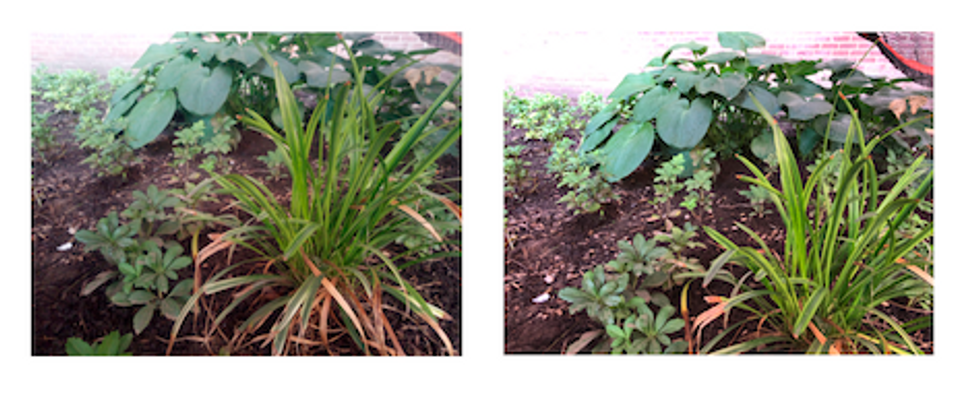 Photo take by the Cat S42 (left) and one by the iPhone X (right)GearBrain
Cameras

As for cameras, you get a 13MP rear camera, and a 5MP front camera. Compare that to the similarly priced iPhone SE, recently launched, which for $399 sports a 12MP rear camera and a 7MP front camera.
The cameras here are fine, not great. You're not shooting an ad campaign on them, But you can take snapshots, and they're workable. Still, in both low light, but especially bright light, we saw a flattening of color and lack of sharpness. We're comparing here against an iPhone 10 as below.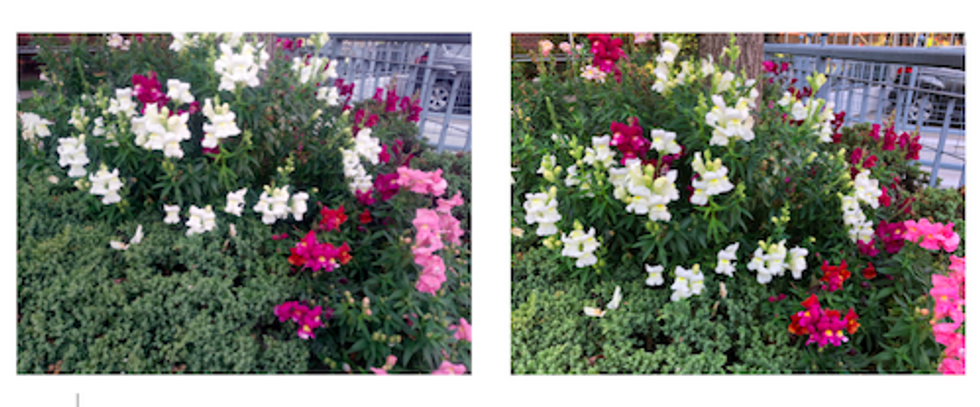 Photo take by the Cat S42 (left) and one by the iPhone X (right) in bright lightGearBrain
Features

You don't have fingerprint scanner or facial ID, instead you'll open the phone using a PIN code. But that screen has been augmented so it can pick up touches even if you're wearing gloves, and also if your finger is wet.
We tested both and found the screen worked extremely well, from picking up as we moved our finger across the display and when touching keys, whether our fingers were wet on had gloves on as well. That's part of the sales pitch on Cat phones — that they're made for fairly touch work environments, such as those where you need to have gloves on to work, or if you're in a situation like intense rain or humidity.
There's also 32 GB of memory, which is not bad. After downloading all of the apps suggested to me I had about 17 GB left, but that's without any photos, videos or personal files on the device.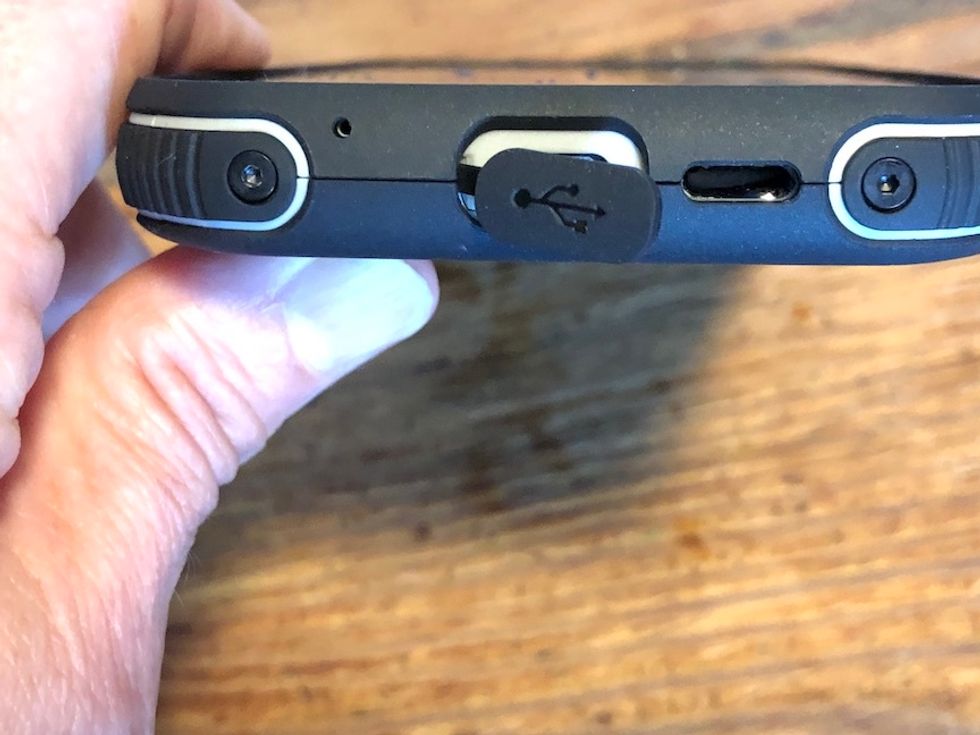 The Cat S42 is charged through a micro USB portGearBrain
And while this phone is big — it's big — it's also remarkably lightweight, clocking in at just 220 grams, although notably heavier than the iPhone SE at 148 grams or even the LG Velvet at 180 grams.

Battery is a workable 4200 mAh, and we found on light use the phone actually held up for a few days on one single charge. Heavy regular use is going to send this to a charger everyday — as most of us need to with our smartphones. But the battery is a decent size.
You are expected to get Android 11 eventually with the Cat S42, although as of today the phone has not upgrade. Android 11 launched September 8, and the Cat S42 would not offer me this latest version.
Price

The Cat S42 retails for $299, which is a significant drop from the launch price of the S41 which was $450 when it launched in 2018.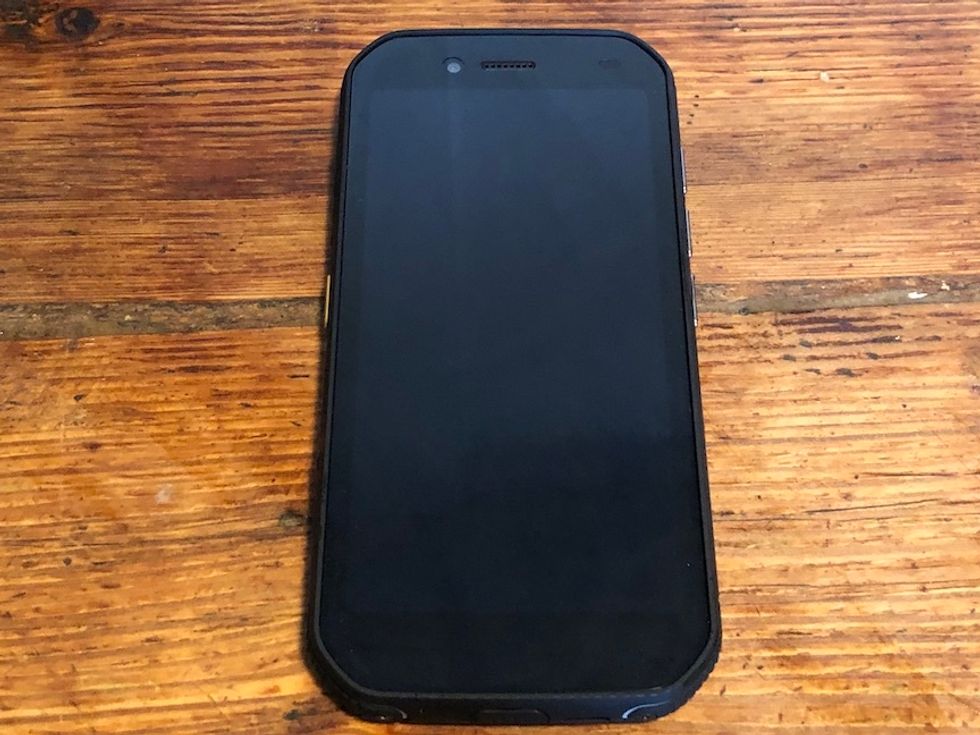 The Cat S42 can be picked up for $299GearBrain
Summary

The Cat S42 is a basic no frills smartphone that's not going to crack its delicate back while you're on a worksite, nor drown in a rainstorm. The Cat 42 is a phone that works, that's holds up, and is sensibly affordable at $299.
Yes, for a bit more you can pick up others, with more frills and colorful features. But for those who need a tough phone, one that isn't going to quite literally crack from a drop, and one that can open in extreme situations, this is a phone worth considering.
Pros:
Rugged phone that withstands water, drops and more
Price
Screen works even if hands are wet, or while wearing gloves
Cons:
Cameras are workable, not excellent
Lacks wireless charging
Lacks fingerprint scanner
From Your Site Articles
Related Articles Around the Web
Like GearBrain on Facebook