Like GearBrain on Facebook
The latest Cat phone, the Cat S42 is an Android smartphone made for today's environment, a smartphone that can doused with disinfectant, washed vigorously and submerged into hot, soapy water. You can actually dunk this device into water of up to 1.5 meters for 35 full minutes. The phone is now available for the U.S. market for , after launching in January 2020 and hitting other markets, including the UK, first.
Cat phones are known for their ruggedness, and not necessarily the phone consumer typically buy for texting friends. Instead, they're made for people who need to know their smartphone will stay connected even in fairly intense conditions, particularly outside. The new S42 is completely waterproof, can handle thermal shocks, extreme high and low temperature shifts — and keenly has a 5.5-inch HD+ touchscreen, covered with Gorilla Glass 5, that can pick up people's movements even if they're wearing gloves or they have wet hands. Plus the screen is designed to be able to be read even in bright sunlight.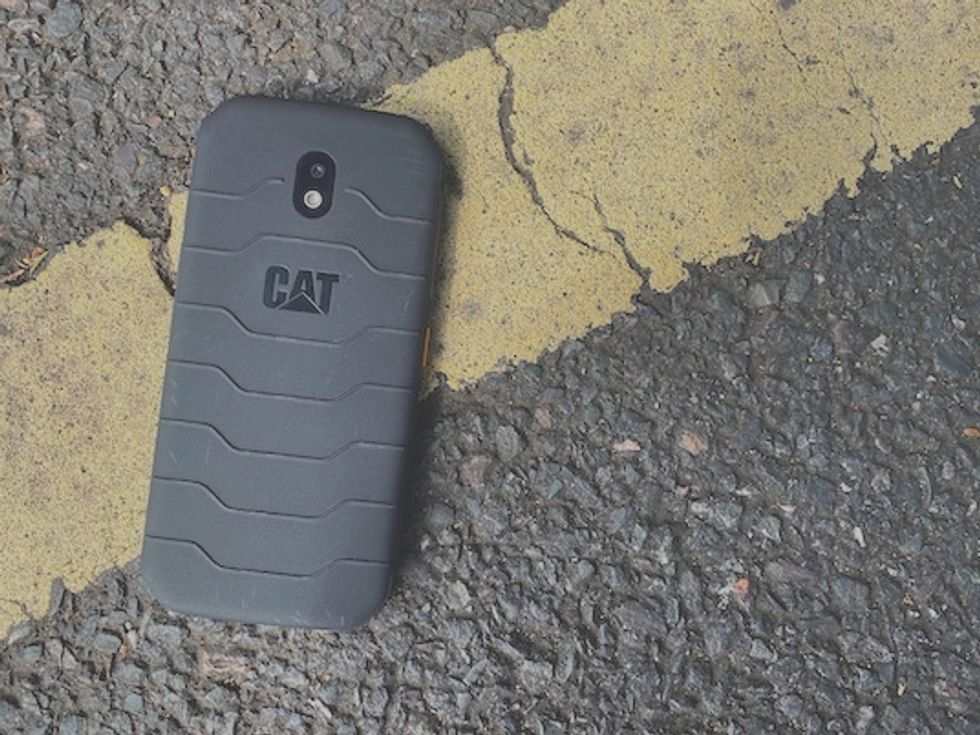 The Cat S42 smartphone can be doused with disinfectant and washed in hot, soapy waterCat
The battery on the new S42 is decent as well, a 4,200mAh battery, which is about the size on the new LG Velvet, and larger than the Cat S31, but a bit smaller than the 5,000mAh battery we saw on the Cat S41, when we reviewed it in 2018. You also get two cameras, a 5MP front camera and a 13MP camera on the back. There's a programmable Shortcut Key on the side which allows users to bring up Push to Talk features, or launch a flashlight or camera if they choose. And there's an audio jack — not available on every smart phone today — which is also waterproof.

"Cat phones customers need a phone they can rely on, whether they are in emergency services keeping us safe, or working in a hospital where hygiene is the priority, or in construction and needing a phone that's tough enough to survive on site," said Peter Cunningham, VP product portfolio at the Bullitt Group, the global licensee for the Cat phones, in a statement. "Day after day, the Cat S42 is designed to be utterly dependable and keep working for you."
CAT PHONES S42 Dual-SIM 32GB Rugged (GSM Only | No CDMA) Factory Unlocked 4G Smartphone (Black) - UK/EU Version
From Your Site Articles
Related Articles Around the Web
Like GearBrain on Facebook