Pokémon Go, the mobile game that stopped traffic and saw people collecting in parks — noses in their phones — to catch and collect digital creatures is five years old. To celebrate the game, which started on July 6, 2021, the company Niantic is starting a nine-day event today — Tuesday, July 6, 2021 at 10 am local time, which will run until July 15, 2021 at 8 pm local time. (And that's whatever is local for you.)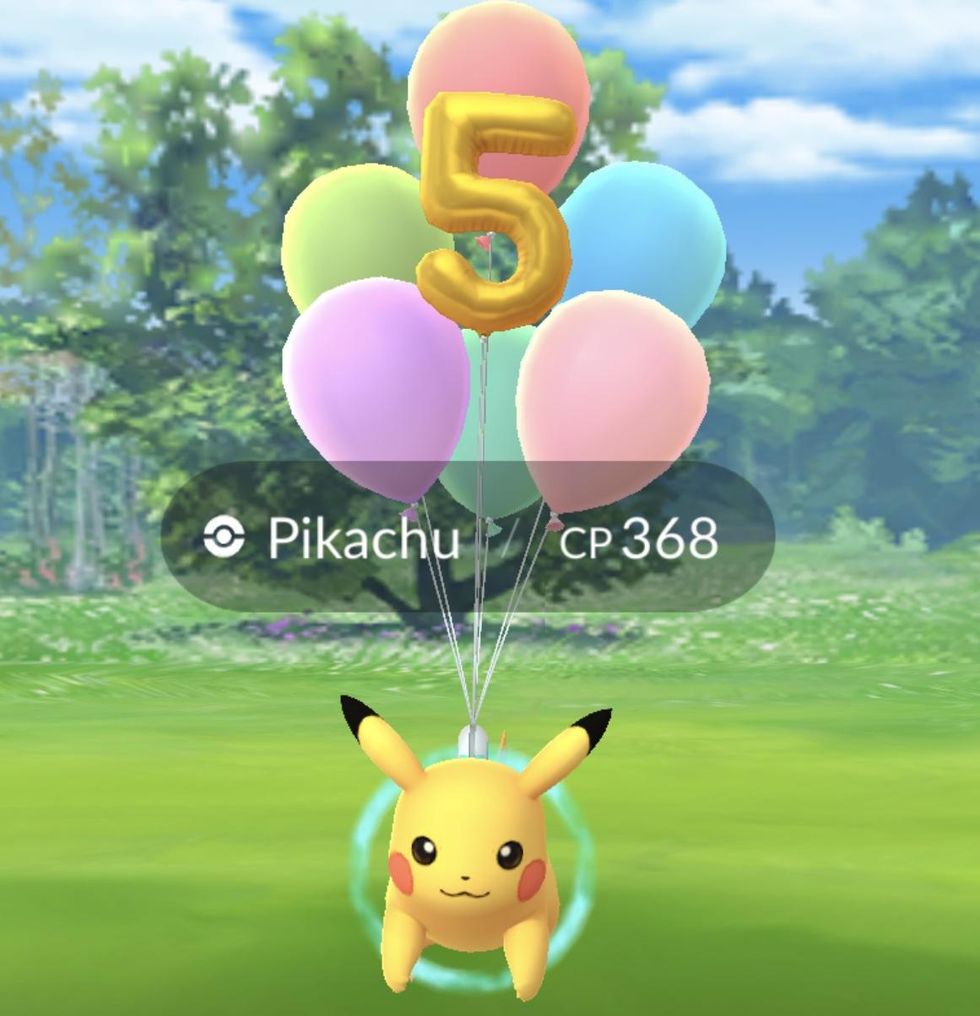 Flying Pikachu Pokémon with five balloons will appear throughout the event Niantic
What is special about the event is there will be an opportunity to catch a special Flying Pikachu with just five balloons — unlike the six balloons on years prior. But to catch one, of course, you have to be playing. And you also need to make sure you can pinch in and out so you can get an air view of the game as well.
One tip? Be aware, that feeding this Pokémon a raspberry sends it high in the air (at least in our experience) and may actually make it trickier to catch. So perhaps save your berries and just aim well.

Pokémon Go is a creation of Niantic, a gaming company that has since then launched other popular augmented reality (AR) games including Harry Potter: Wizards Unite, which launched in 2019. The Pokémon Go game, which had a reported 147 million users playing monthly in May 2018, now has just over 71 million users monthly as June 2021. While that draw has clearly dropped, there are still plenty of people eager to catch AR creatures through their mobile device.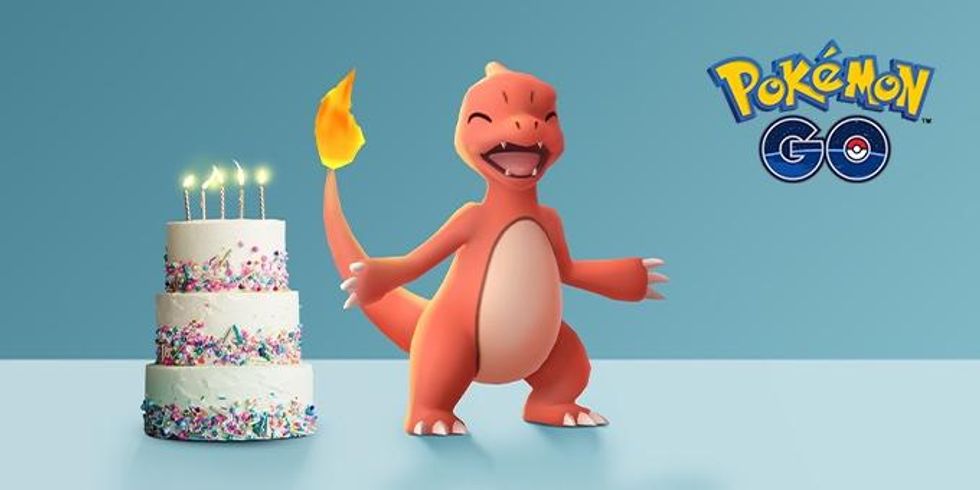 Pokémon Go 5th Anniversary event starts todayNiantic
There are other special features as well including some first-partner Pokémon in the world like Squirrel, Chatmander and even Bulbasaur, with bonus Field Research tasks that will be assigned daily to get them. Plus trainers will be able to get fifth-anniversary Gift stickers when you spin PokéStops and open Gifts.

Lure modules also get a boost lasting one full hour during the entire nine-day event including Glacial, Magnetic, Mossy and Rainy Lure Modules. And fireworks are returning, and also the new in-game sky mechanic will be running as well as some other Pokédex classifications. There are also more frequent sightings of Darumaka, an owl-like Pokémon.
To get trainers ready, some features went live on Monday July 5, 2021 at 1 pm PT including being able to expand Item Bags to 3,500 items (better to hold more Poké Balls), and unique event boxes showing up including a Special Box, Ultra Box, and Adventure Box.
Haven't played in a while? That's not an issue. Despite apps threatening that your data will disappear should be your delete it — Pokémon Go is not one of them, and you can (whether you like it or not) sign back in, and pick up right where you left it even years ago. And of course if you have any plans to catch a Flying Pikachu — you'll have to.