Like GearBrain on Facebook
At CE Week, running this week at the Javits Center in New York, the name of the game is customization: products that bend to the way consumers want to live their lives, bringing some control to their living space. Smart home devices already allow people to build a home that knows the temperature, lighting and even music they enjoy. Consumers are looking to increase that level of personalization at home — and even expand their control to other areas, including their cars.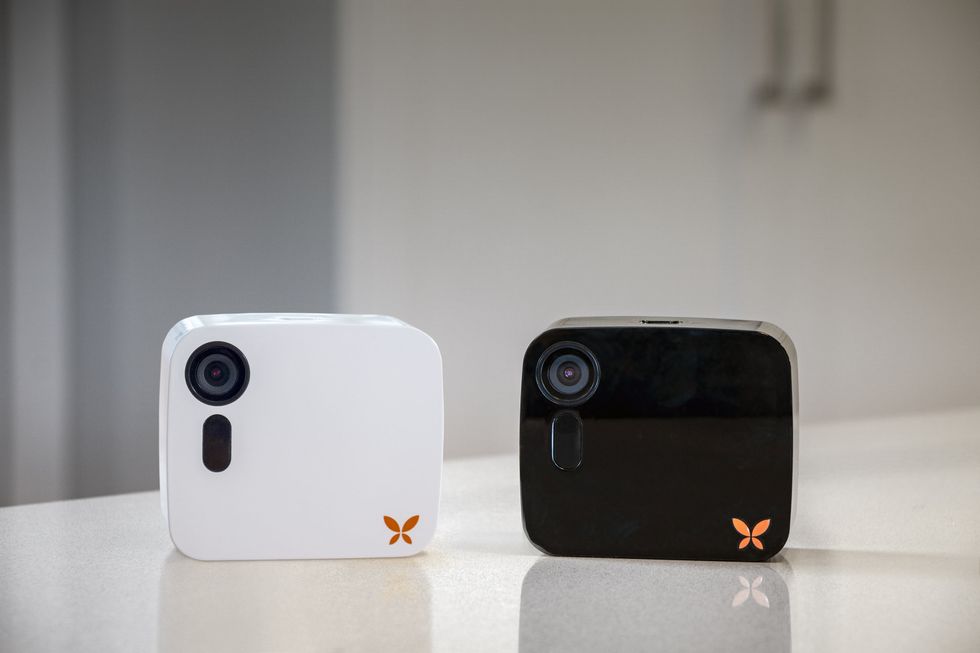 Ooma Butterfleye smart security camera has facial recognition, so it knows you when you come homeOoma
Knowing you

Facial recognition continues to work its way in products from our smartphones to cameras. Ooma's newest device, the Ooma Butterfleye, is a smart security camera that includes the same technology to make sure it recognizes you — and anyone else you want — when you arrive home.
The camera has a battery inside, letting it run for two full weeks even if the power is out — and continues to record video even if it's offline. The Ooma Butterfleye comes in a white, 16GB model for $199 and a black 32 GB model for $249.
If something amiss is detected — someone in the home who shouldn't be there — the connecting app can dial 911 local to the home residence, even if you're thousands of miles away on vacation.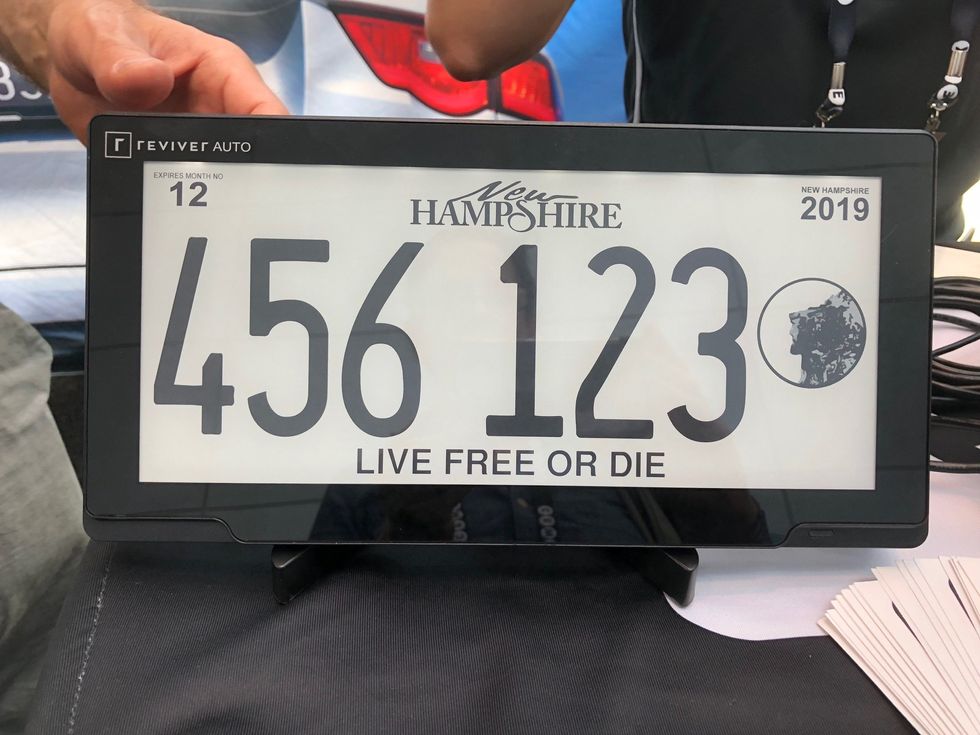 Rplate is a digital license plate that you can customize, within reasonGearBrain
Personalize
Technology can customize everything from your home, your gadgets and even your car. At CE Week, Reviver Auto demonstrated Rplate, its personalized digital license plate, which lets people change details, even run hundreds of customized sayings — approved by the Department of Motor Vehicles (DMV), of course — from Amber Alerts to at the phrase, 'Happy Mother's Day.'
Rplate is aiming at fleet owners and dealerships, and to date has agreements with DMV's in four states including California, Arizona, Texas and Florida but is focused on expanding. There's a current one-time fee of $699, with additional monthly charges ranging from $5 to $7 a month.
While the plate is wired into the car, it also has an internal battery. If power is cut information can continue to run across the plate — including a message that the car has been stolen, alerting police. Rplate only runs monochromatic letters and numbers, but the company says a color version is something they hope to launch in the future.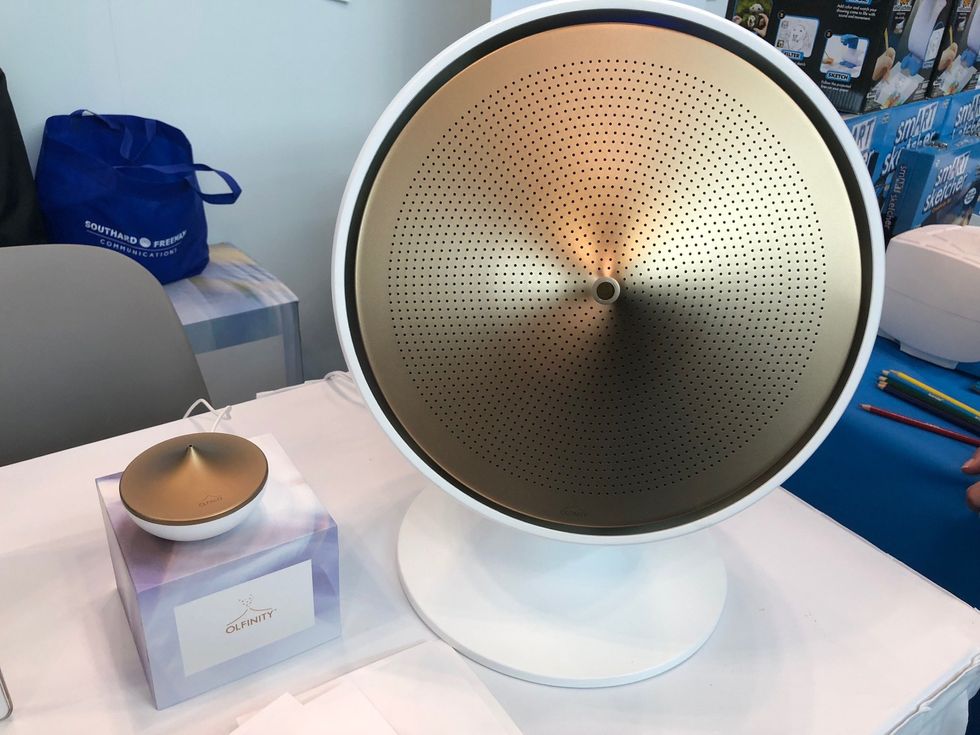 Olfinity is a high-end system that cleans your air — and then uses aromatherapy to keep it tuned to youGearBrain
Calming

Our home is our sanctuary. Already able to dim the lights and cool the room, consumers also want to know the space they've come back to after a long day is relaxing. Two products from iHome — the $70 meditative light and sound therapy candle and the $100 Aroma Light — glow in patterns meant to induce a calming affect. Colors can be customized, and the latter is an oil diffuser as well.
Olfinity takes that up a notch with a $1500 air purifier, particle reader and aromatherapy machine that's aimed at the well-heeled. Connecting to Wi-Fi, Olfinity comes with four devices, including a hub, that's meant to keep a home clear of particles and volatile organic compounds, or VOCs. The company is in pre-order, with plans to ship the product in September.
Like GearBrain on Facebook