Most of us use smartphones in our lives, ditching our home line awhile ago. But Ooma believes there's still demand for a second line in the home — and its device offers just that, a way to make VoIP calls (voice over internet protocol) — plus something much more: home security. Ooma sent us a device, and not only did we try out its phone call features, we also put its DIY home security system, water leak detection and other smart home integrations.

To be fair, when I first heard about Ooma, I was a little skeptical about a VoIP phone system for today's smart home. Like many people, I already have VoIP through my cable company and Skype is the leader when it comes to making phone calls over the web for free. Why would I want to pay $99 for a VoIP device, especially when I can use Skype to make free calls over the Internet? But what we found was a little surprising.
Unboxing of Ooma Telo

For our test, we unboxed the Ooma Telo, a small networked-managed secure Linux computer. This device has the processing power to help you make clear calls over the Internet, is easy to setup and has more features than what you would get with Skype.
Inside is a 900MHz dual-core processor that processes calls using Ooma's PureVoice service, which includes HD voice and adaptive redundancy for a better connections. It works through your home's Wi-Fi router using a supplied ethernet cord, has a built-in speaker and can connect to other Bluetooth devices if needed.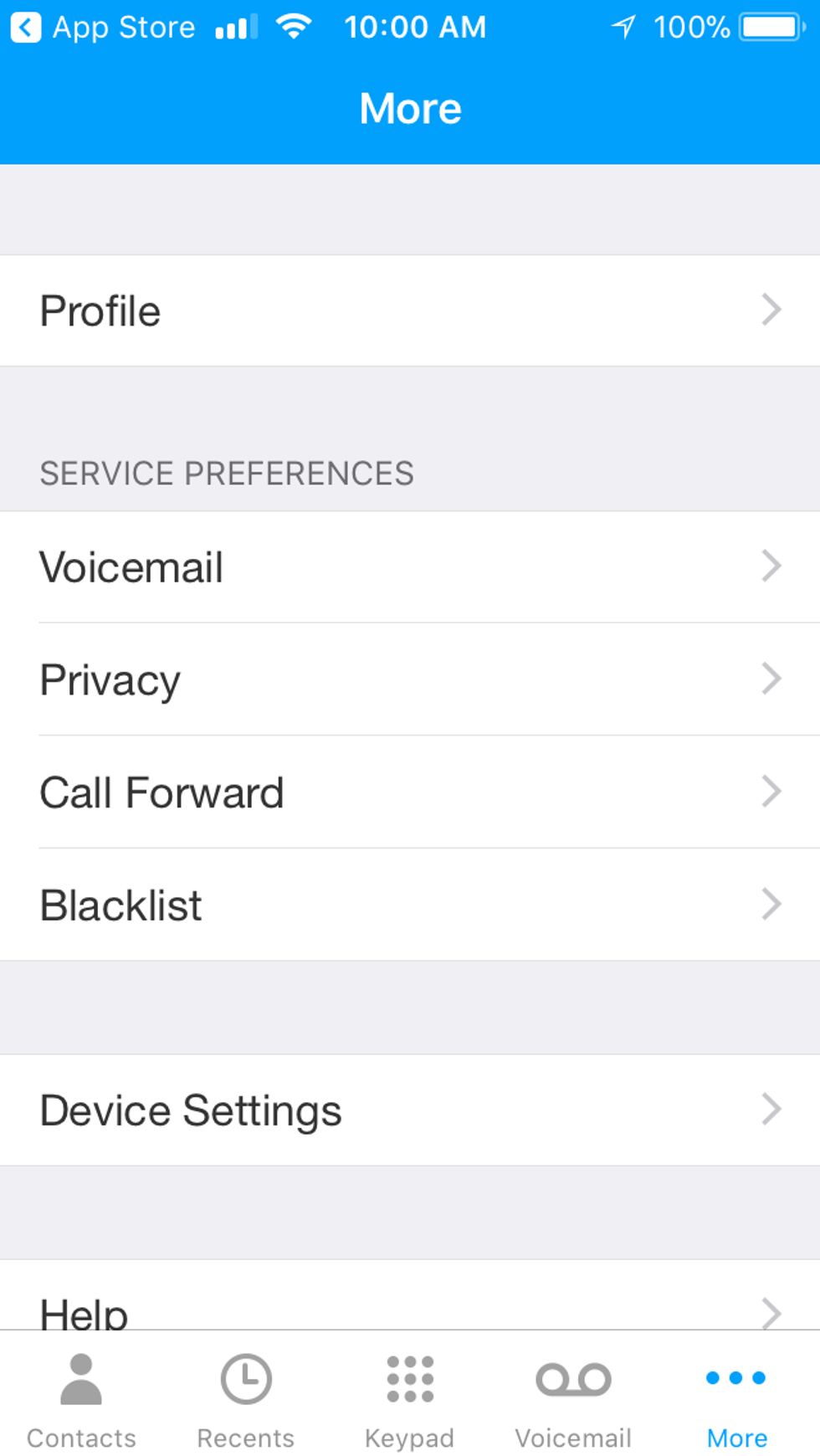 Ooma Telo mobile app. Different from Ooma Home Security app. This is for making and receiving VoIP phone service.GearBrain.com
For calls, Ooma offers caller ID, voicemail and the ability to screen calls. If you currently have a standard cordless phone system in your house, Ooma can connect easily to it, supporting up to four wireless handsets. We also like the fact that Ooma supports over 4000 sensors which is good for your home security system.

When setting up Ooma Telo, you can create a new number — or use your current one — with incoming calls easily be forwarded to your smartphone if you want. (Just make sure you set this up during the installation or setup process.)
Home security too

But how does the home security system work? It's simple. Using your Ooma Telo as the hub, you download the Ooma Home security app, then follow the instructions. Ooma Home Security app is different from the Ooma app. It will allow you to add sensors, plus modes on how to be alerted when you're not home or asleep.
We set up an alert to get a phone call at night if motion's detected. You can create a mode to call 911 when something happens as well. The instructions for modes and notifications are in the mobile app on your smartphone, and very easy to follow. You can also go to Ooma's website and watch videos of the installation process. Ooma's app supports both iOS and Android devices. Pairing the devices were exceptionally easy and your Ooma Telo will tell you verbally when your device is successfully paired. This was a nice touch.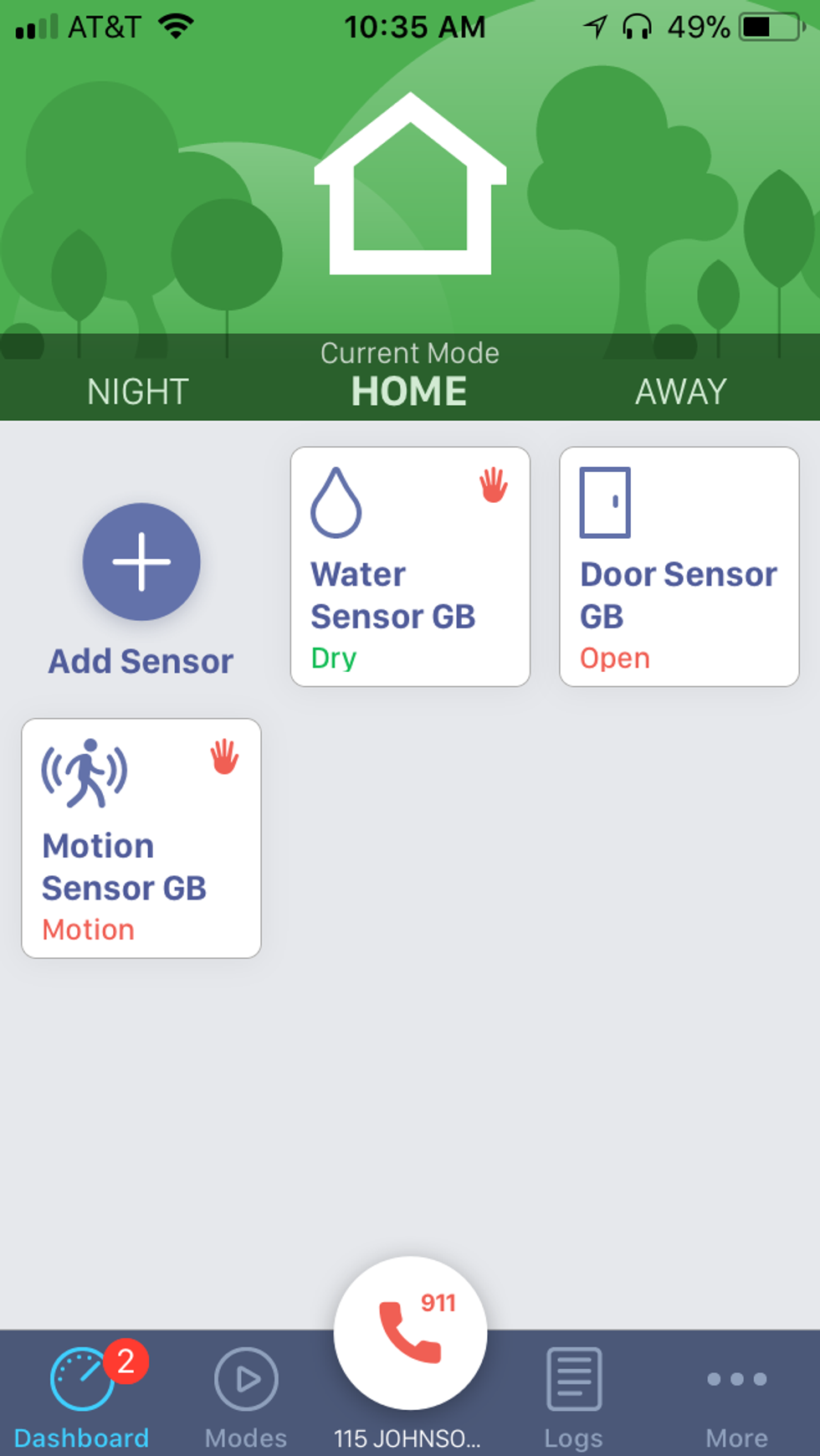 Ooma DIYH Home Security Dashboard Screen on mobile app.GearBrain.com
Once you've set up the app — and motion detectors are installed — you're good to go. You use the Home Security app to set the notifications for each device. Note that Ooma does charge for its monitoring services but offers a free 30-day trial period. After 30 days, if you want the monitoring services, you'll pay $5.99 a month for basic service or $9.99 a month as a Premiere customer. If you only have just one sensor on your Ooma home security system, there's no monitoring fee. Charges only start if you have two or more sensors activated. You can pay the service fee monthly, and there are no contracts. For premiere customers, you get the basic service plus call blocking, unlimited inbound/outbound calling using the Ooma mobile HD app, a second number and integration with other smart home connected devices.
A home security starter pack retails for $148.98, motion sensors cost $34.99 each, and door and window sensors are $24.99 each. Ooma also offers a water sensor for $29.99 which send alerts when water is detected. We think these are good prices. A good motion sensor costs between $30 and $50 each, depending on the wireless protocol and the area it can cover. Good leak detectors are in the same range. (To learn more about water leak detectors, visit GearBrain's Smart Leak Detectors Make You Aware If There's Water Everywhere.)
Integrating in your smart home

We were a little surprised to see a fair amount of smart home devices that integrate with Ooma's system: Amazon Echo, Android Gear, Dropbox, Philips Hue smart lights, Nest smart thermostat, Apple Watch or iPhones, LIFX smart lights, Google Gmail and Belkin WeMo smart plugs. However, we were disappointed to find these require IFTTT, a platform that lets you stitch together services and products through Applets. There is no setup procedure or connection to IFTTT Applets in the Ooma app. That was a little surprising to us. If you're tech savvy, that's not too difficult — but it can be a little challenging, and certainly not as simple as just clicking a link in an app.
Amazon Echo is a bit easier. Just enable the Ooma Alexa Skill and you can listen to your voicemail and make calls by saying the number out loud or the person's name in your contacts. But note that the call will not come through the Amazon Echo speaker. Alexa dials the phone that's connected to your Ooma Telo. ((Check out The GearBrain, our smart home compatibility checker to see the other compatible products that work with Amazon Alexa.)

For all the other integrations, you will need to get the IFTTT Applet for those particular devices.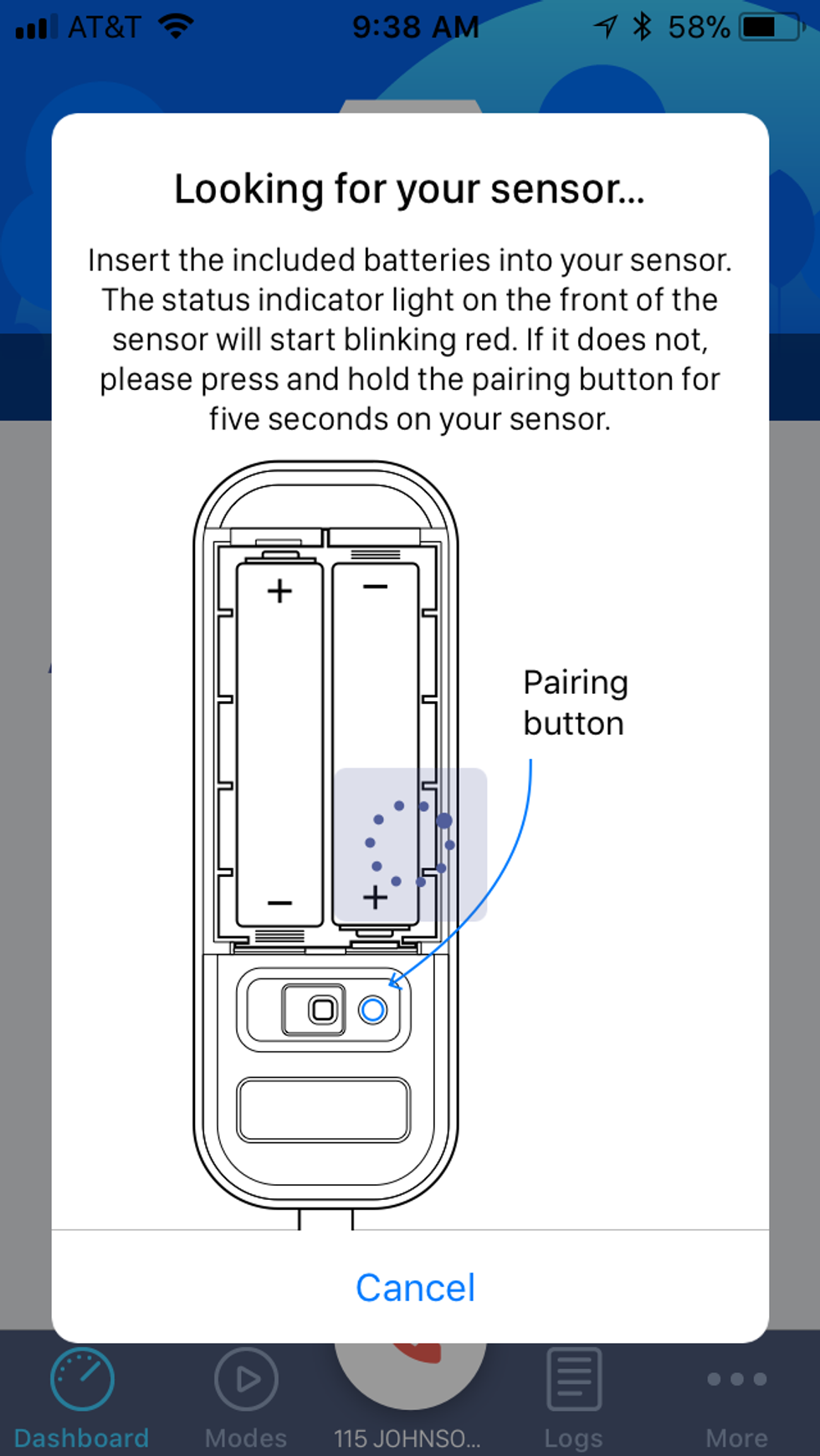 Easy to pair devices using Ooma Home Security app.GearBrain.com
Summary
After testing the phone calls and home security system for only a few weeks, Ooma performed relatively well. For a VoIP system, you get pretty good phone quality for free, plus a bunch of options you don't get with Skype such as call forwarding, call screening and voice mail forwarded to your smartphone. The system also connects to 911 — which we think is important. But many of the other functions Ooma provides, such as call forwarding or internet calls, you can already do with Skype or any VoIP service from a cable operator or phone company for free
What we think is most beneficial is Ooma's home security accessories. A DIY home security system tied to your phone could be a good option for small businesses who can't afford Ooma's business solution, Ooma Office. They can get an inexpensive phone system tied to their Wi-Fi — and a DIY install/monitor security system. College students or cord cutters who want a physical phones in their dorm room, that also links to their smartphone, plus an inexpensive way to keep track of people coming and going in their space, may find Ooma is a nice option too.
We also like how Ooma has integrated its system with other smart home devices, like Amazon Alexa, Philips Hue and Nest. However, we wish the integrations were easier for consumers to install. Using IFTTT is fine — but for the average consumer who is not tech savvy, this might be a challenge.

Overall, if in the market for a VoIP system that can function as a DIY home security — and you're a tech savvy person — this might be a good option to consider. You just need to get comfortable using IFTTT in setting up home automations for Amazon Alexa, Philips Hue lights or other compatible Wi-Fi devices. Also, when we tested Ooma Telo's system, we recommended waiting for them to launch a security camera. As promised, Ooma launched Butterlfeye Smart Video Security Camera during the first half of 2018 and it lived up to its expectations when paired with Ooma Home Security. You can read our full review on GearBrain: Ooma Butterfleye Smart Video Security Camera Review and we highly recommend this full HD and AI camera but know it will come at a cost.
Pros: Phone call quality, integrations with smart home devices, connects to up to 4,000 sensors, DIY home security system, no contracts, free monitoring with one motion sensor, easy setup, works with standard wireless phone systems, Amazon Alexa enabled and no contracts
Cons: Offers many of the same functions as Skype, two different apps: one for VoIP and another for DIY Home Security, cost for phone features and home security monitoring.