A day after Google said it can no longer support Chinese smartphone maker Huawei, under instruction from the Trump administration, now Chinese-made consumer drones are under the government spotlight.
According to an alert sent to U.S. businesses and obtained by the Financial Times, the U.S. Department of Homeland Security is concerned about how data gathered by Chinese-built drones sold in the U.S. could be accessed by the Chinese government.
Read More:
Consumer drones have GPS chips for pinpointing their locations, various sensors for understanding their environment, and high-resolution cameras for their pilots to shoot video and take photographs. Some also feature autonomous flight systems, and many are capable of flying thousands of feet into the air for 20-30 minutes at a time.
The alert comes from the U.S. Cybersecurity and Infrastructure Security Agency, a subsidiary of the DHS, and is focused on consumer drones rather than commercial unmanned aircraft. Although Chinese drone maker DJI was not mentioned by name in the alert, the Shenzhen-based company produces the vast majority of consumer drones sold in the U.S.
According to the alert, the DHS believes drones built in China are a "potential risk to an organization's information…[and could] contain components that can compromise your data and share your information on a server accessed beyond the company itself."
The alert, which was issued on May 20, continues: "The United States government has strong concerns about any technology product that takes American data into the territory of an authoritarian state that permits its intelligence services to have unfettered access to that data or otherwise abuses that access.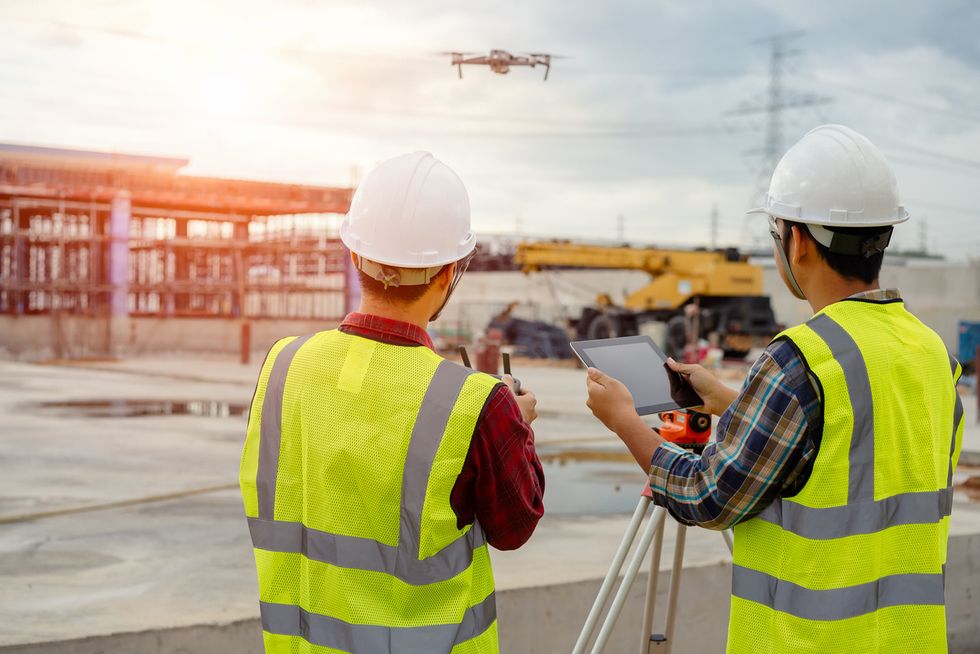 DJI drones have been used by construction companies, and US government agencies iStock
"Those concerns apply with equal force to certain Chinese-made (unmanned aircraft systems)-connected devices capable of collecting and transferring potentially revealing data about their operations and the individuals and entities operating them, as China imposes unusually stringent obligations on its citizens to support national intelligence activities."

DJI said in a statement: "At DJI, safety is at the core of everything we do, and the security of our technology has been independently verified by the US government and leading US businesses."
The drone maker added a privacy mode in 2017 which, when activated by the pilot, prevents its drones from connecting to the internet while being used. This came about after the U.S. Army asked its units to stop using drones made by DJI due to cybersecurity concerns.
DJI's statement issued this week added: "For government and critical infrastructure customers that require additional assurances, we provide drones that do not transfer data to DJI or via the internet, and our customers can enable all the precautions DHS recommends."
Drones produced by DJI are popular with U.S. consumers, but are also used by businesses, the emergency services, and U.S. government agencies. "We take that responsibility very seriously," the company added.
The U.S. Department of the Interior said in a 2018 report it had conducted over 1,500 flights using DJI drones. The drones were used to monitor wildfires and survey land, among other applications.
It was estimated in 2018 that DJI was responsible for almost three-quarters of global consumer drone sales, with a dominant 74 percent share of the market.