Bitcoin took another steep fall on Sunday night (June 10), as news of a $40 million cryptocurrency exchange hack in South Korea sent shockwaves across the industry.
The flagship cryptocurrency, which was worth almost $20,000 at its all-time high in December 2017, slumped to $6,700 at the time of writing, wiping billions of dollars from its market cap and from the value of many other digital currencies. Bitcoin's year-to-date loss now stands at 53 percent.
Read More:
South Korea-based Coinrail was the victim of an attack which saw an estimated $30 million to $40 million worth of currencies stolen. Coinrail, which is currently in 'maintenance mode' and inaccessible for users, specializes with lesser-known coins sold as part of company ICOs (initial coin offerings).
A message on the exchange's website said tokens belonging to the ICOs of Pundi X, NPER and Aston had been stolen by hackers. The site also said it quickly moved its cryptocurrency assets into cold storage wallets, which are held in computers not connected to the internet, and thus not vulnerable to cyber-attack.
The news tested investor nerves, as Bloomberg reports some $42 billion was wiped from the combined market cap of all cryptocurrencies. As well as this latest heist, traders remain cagey about ongoing concerns over a potential Chinese clampdown on how exchanges operate there.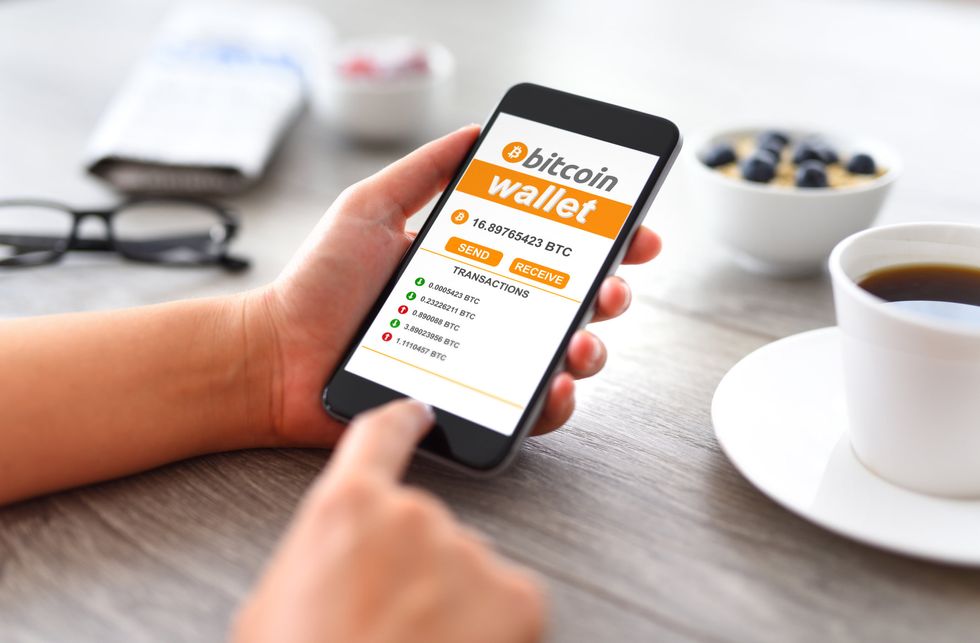 iStock
Can stolen cryptocurrency be returned?
The anonymous nature of bitcoin and other cryptocurrencies, while heralded as a major benefit by fans, means recovering stolen funds and identifying the perportrators is almost impossible.
Bitcoin in particular, it being the most valuable and high-profile cryptocurrency, has endured a number of thefts and scams since it was launched in 2009.
The most famous incident concerned Mt. Gox, which claims it lost 750,000 of its customers' bitcoins in 2014, plus 100,000 of its own. More recently, NiceHash had $60 million worth stolen in late-2017. In all, it is estimated that almost one million bitcoins have been stolen over its lifetime; there are currently around 17 million in circulation, and it is designed in a way so that there will never be more than 21 million in total.
How to keep your cryptocurrency safe
First and foremost, it is worth understanding that the theft of cryptocurrency from an exchange is, in simple terms, comparable to someone breaking into a bank vault and stealing the contents of your safety deposit box. You could have stored its contents under your bed, but instead you trusted the security of the bank / storage company / cryptocurrency exchange.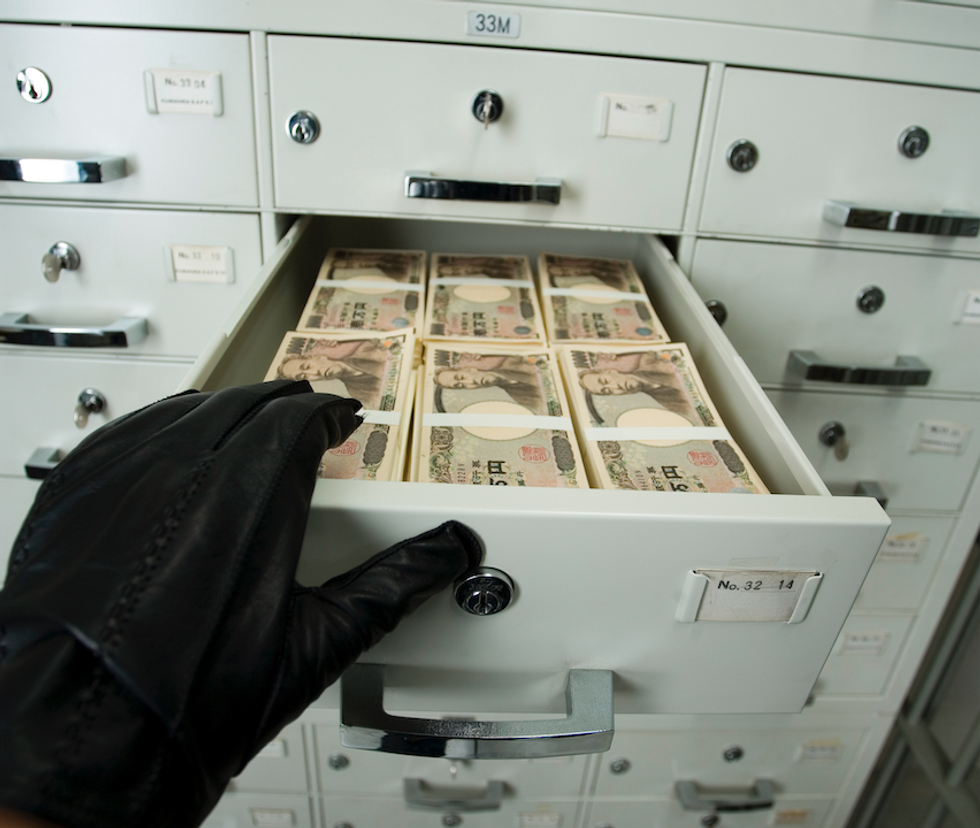 iStock
We have used a safety deposit box for this metaphor, because if you lost funds due to your bank falling victim to a cyberattack you would likely be refunded. The priceless jewellery in that box is gone forever, just like the cryptocurrency you trusted in the online wallet of a crypto exchange.
Storing coins in an exchange is convenient and means you can quickly access them and spend them with any web-connected device. However, it means you must place your trust entirely in the exchange's security.
Instead, you should consider transferring the coins to your own digital wallet, or in to so-called cold storage.
What is a cryptocurrency wallet?
At its simplest, there are two components of a crypto wallet; the public address and the private key. The former is like the account number of your bank, it lets people know where to send money intended for you. The latter is like your PIN, it is a code only you know and used to access your funds.
A digital wallet is a piece of software installed on your computer and contains these public and private keys. These wallets — such as those from Exodus.io — make it easy to control your assets, but they are only as secure as the computer they're installed on. They could fall victim to malware, or become inaccessible in the event of a hard drive failure, permanently disabling access to your coins.
Online wallets are another option, but just like an exchange's own wallet their security is out of your control and could fall victim to attack or scam.
Mobile app wallets are also useful, because they put cryptocurrency in your pocket and make it easy to buy goods in the real world with bitcoin and other coins. However, if you lose your smartphone you also lose access to your coins.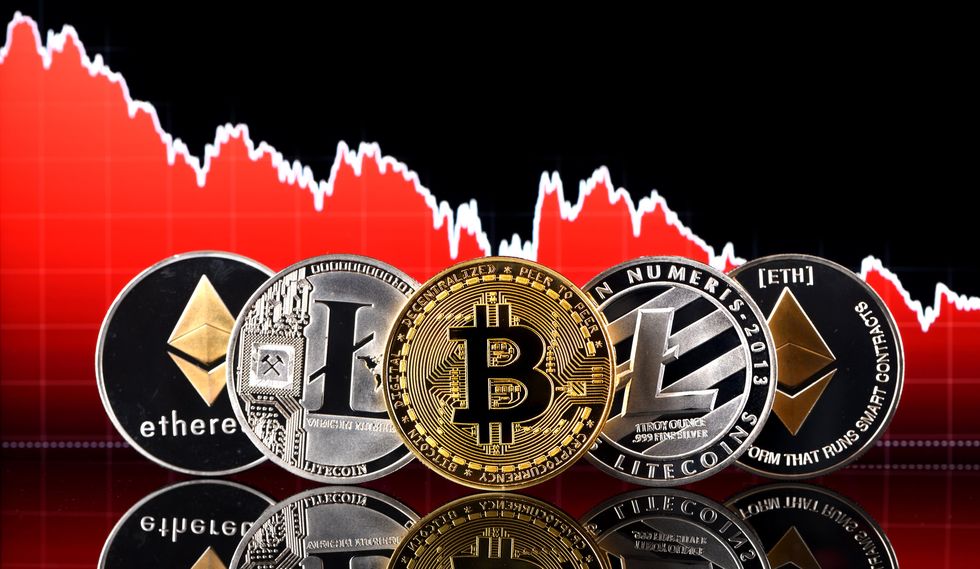 Bitcoin and other cryptocurrencies have suffered heavy losses in 2018iStock
Cold storage
If you hold a large amount of cryptocurrency, or coins which you wish to keep as a long-term investment, you should consider buying a form of cold storage. Simply put, this is a device — a USB stick, a purpose-made device like the Trezor or the Ledger, or even a computer — which is not connected to the internet.
Getting at these coins and converting them into a real-world currency like US dollars will mean one day connecting the device to the internet and heading to an exchange. But until that day comes, your coins will be safely offline. That said, you might want to make a backup and store that somewhere else on a second device, to prevent the risk of your fortune being destroyed by fire or flood. Adding a level of encryption to the device your wallet is stored on will help prevent the coins from being accessed if it is stolen.
What about a paper wallet?
This is the simplest form of cryptocurrency storage. All you have to do is create a free wallet online, then print out its public bitcoin address and private access key. These are long alphanumeric codes and also often displayed as a QR code.
Once printed, delete any digital copy and keep the piece of paper somewhere very safe — perhaps in that safety deposit box we mentioned earlier.