Like GearBrain on Facebook
Updated 4/8/19: As of June 2019 Stringify is shutting down, and will no longer support its app. Users should consider alternative free services including Yonomi and IFTTT.
Today Stringify, a recent acquisition of Comcast and leading platform for getting connected devices to work seamlessly together, is announcing a new look and features which will bring their experience closer to the other Xfinity apps. In working with the Comcast Labs team, Stringify app will be evolving IoT technology and user experiences to continue to inform and advance Comcast's vision of the connected home.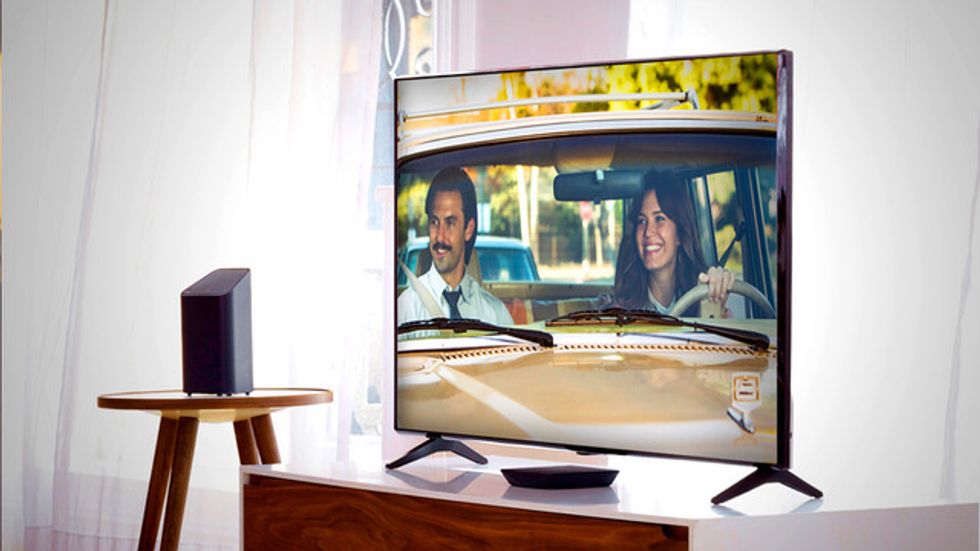 Comcxast Xfinity xFi Advanced GatewayComcast
Beyond updated visuals, Stringify has begun integrating functionality from Xfinity products, specifically their video platform, X1, and the company's new and personalized home Wi-Fi experience, xFi. Customers of those services will be able to display notifications on their TV, automatically change channels, and even pause and un-pause devices on their home networks.

Cool use cases could include automatically notifying a TV viewer when someone is at the front door or when motion is detected outside. Even without any smart home devices, you can display your commute time weekday mornings at 7am or give yourself a reminder to close the garage door when its starts getting windy outside. You can schedule family movie nights and have the channel changed automatically to the program you want, while dimming your smart lights. Finally, users can automatically pause and un-pause Wi-Fi, so kids' – and parents' – devices can be paused at dinnertime, connected games can get paused during homework time, and laptops can be paused at bedtime.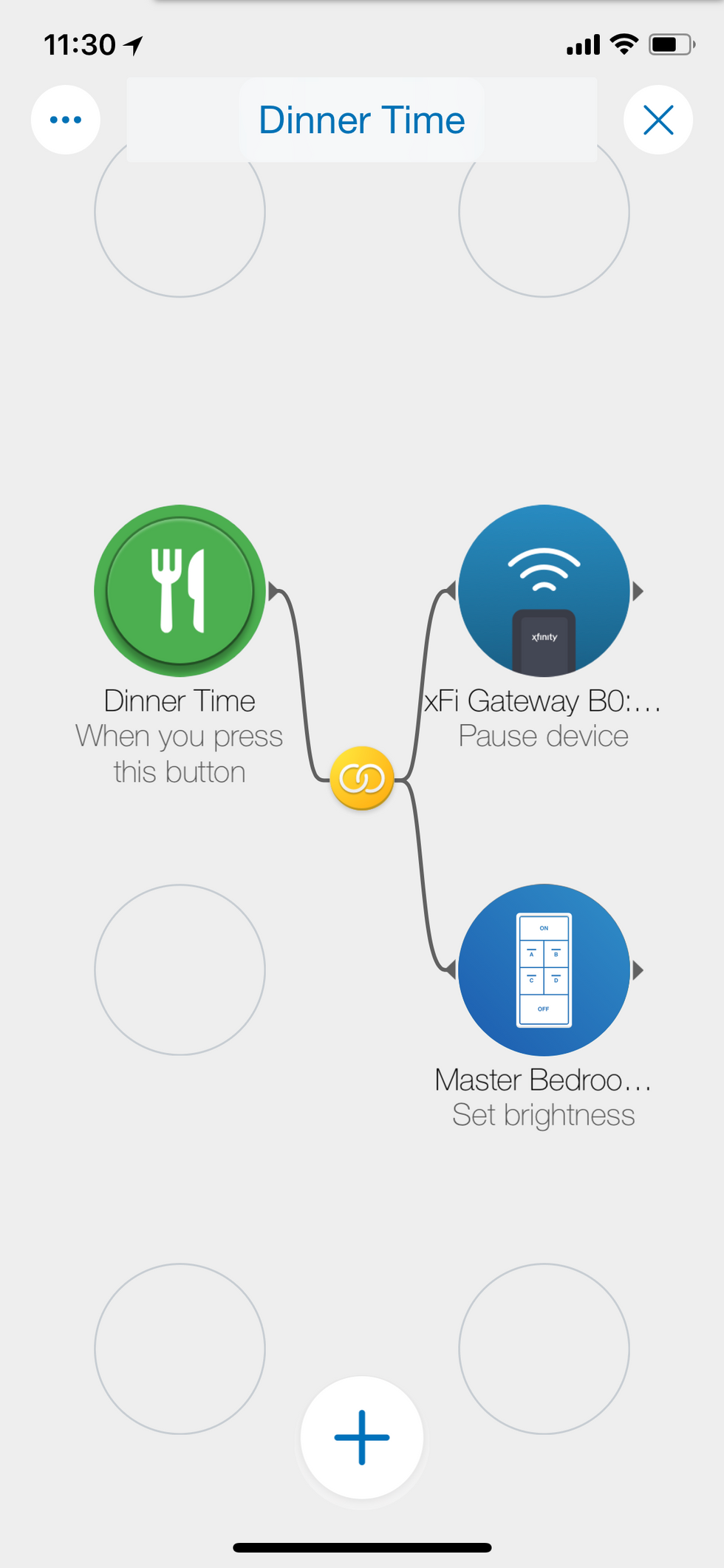 Stringify Dinner Time Flow in app.Comcast
Stringify offers endless possibilities and can be very helpful to today's smart homeowner. Whether you have smart lighting, like Lutron Caseta Lighting, or smart shades (Serena Shades) and thermostat (like Carrier Cor Thermostats), Stringify can help you manage these devices all through a single app. Stringify is launching an integration with Lutron, one of the lighting control leaders in the world. If you own Lutron Caseta dimmers and switches, as well as Serena shades, you will be able to pull these devices into all your Flows. In addition, Stringify has been working with Carrier on integrating their line of Cor Wi-Fi thermostats to further expand a user's possibilities.

Another new Flow is for a smart watch. If you own Android Wear, Stringify is unveiling their first crack at a watch app for Android Wear. In short, all your scene buttons will appear at the tap of a button, so you can easily set coming home scenes, turn on movie night or head to bed without even pulling out your phone.
AT GearBrain, we like how Stringify has helped simplify usage of smart home device with the use of one robust app. Now, as part of the Comcast, its good to see integrations that combine home entertainment and IoT technology, especially if the functionality improves our viewer and home experiences with the help of one simple app.
Also, don't forget to check out WHAT WORKS WITH XFINITY on The GearBrain, our new compatibility checker for smart home devices and systems.
Like GearBrain on Facebook