Like GearBrain on Facebook
Stringify, which allowed people to link together smart gear and build custom actions, is shutting down. People won't be able to download the app any longer as of Monday April 8, and the service itself will stop working at the end of June, said the company in an email to users and in a blog post by CEO and co-founder Mike Yurochko on its web site.
"This isn't a decision we made lightly, but as our focus increasingly shifts to developing new connected-home experiences at Comcast, we made a strategic decision to step back from developing the app," he wrote.
Stringify launched about five years ago, a feature much like IFTTT and Yonomi, letting people create their own recipes — the company calls them flows — for what their smart devices could do. Now users may want to look into these apps, which like Stringify, are also free and able to connect to a robust list of smart home products to build custom actions in their home. Both are popular, and can be used in apartment, house and even how to link up smart lights in a dorm room.


The company is shutting down its service at the end of June 2019Stringify
Read More:
The service was free, and for users acted like a middle man. You could, for example, link your Ecobee smart thermostat to Stringify and also an Alexa smart speaker like Amazon Echo to the app, and then could start cooling down your home when you told Stringify to a phrase, like, "Run goodnight." That recipe isn't going to work starting on July 1, which means people have just under three months to figure out another way to string their smart home gadgets together.
Sold to Comcast in 2017, Stringify was put to work in the cable company's Xfinity system to help construct more IoT connections for subscribers. For Stringify users, they got more access to Xfinity's products allowing them to add these services into their flows. Cable customers were able to pause Wi-Fi connections at dinnertime, and even schedule movie nights so lights dimmed automatically as a channel started playing at a set time.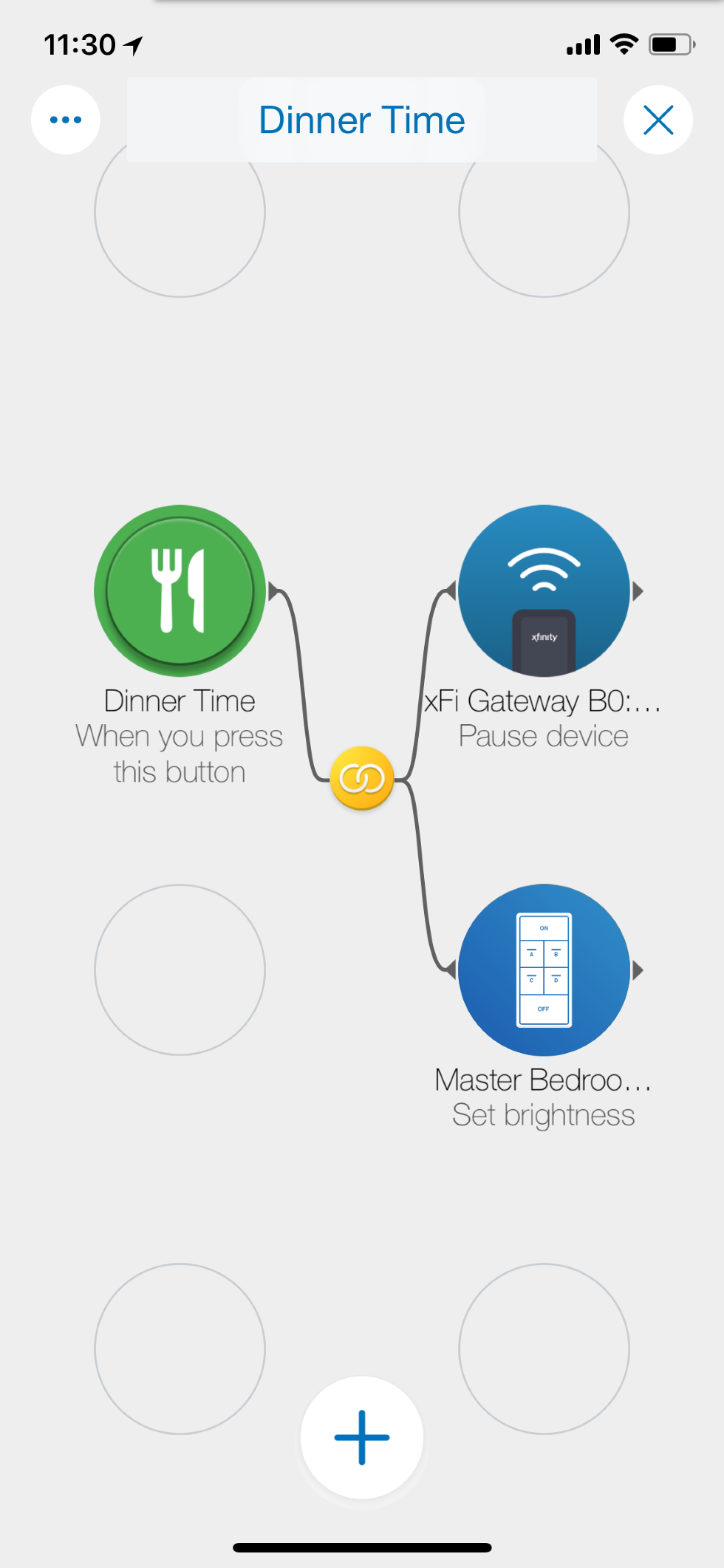 Stringify offered simple ways to link smart devices together and build custom actionsStringify
Stringify has been a popular service, able to work across the smart home spectrum of products whether that's smart shades, lights, thermostats, dimmers, switches. The company even built a watch app for Android Wear. Now those services are going to shutter in less than three months.
On its web site, the company had been quiet as of late. The most recent post since today's announcement was almost a year ago to date, on April 9, 2018 talking about a new look for the app that tied Stringify more closely to Comcast and its Xfinity service and system. The post prior had been in September 2017 announcing its acquisition by the cable company.
For current Stringify users, there isn't a way to shift your Stringify flows to another service like IFTTT or Yonomi. Instead, users will need to download one of these, and rebuild their actions using the tools these apps employ. Stringify also addressed anyone concerned about their data, stating it will delete all user data once it deactivates the app.
Aside from Yonomi and IFTTT, Yurochko also recommended users check out WebCore if they're on the Samsung SmartThings platform.
"Some folks on our team have been using and enjoying it," he said.
Check out The GearBrain, our smart home compatibility checker to see the other compatible products that works with Comcast's Xfinity Home X1 Platform.
Like GearBrain on Facebook