Like GearBrain on Facebook
In testing smart home systems, it's not often we get a chance to test a remote controller that can handle all your smart devices in the home. Many smart home systems don't come with a universal device like this, but the ones that do typically have limited control. Control4's new sleek-looking remote, Neeo, is an anomaly, a device that will control all the smart products in your space with just a simple touch of the screen. It only works in conjunction with the Control4 Smart Home system, which we recently tested. Here are our thoughts on the controller which is designed to manage Control4's set-up.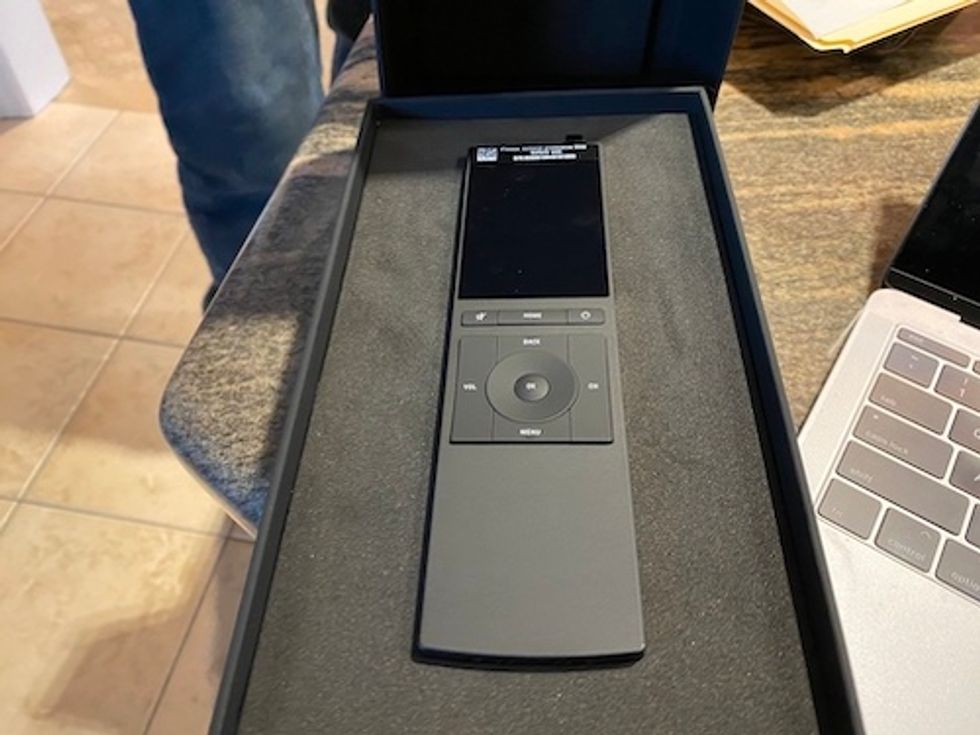 Neeo Remote Control by Control4GearBrain
What is Neeo?
The Neeo remote is a modern, battery-powered well-designed remote control, but with a very delicate touchscreen. As we used Neeo during our testing, we found the touchscreen to be extremely sensitive. How sensitive? Many times we accidentally touched the screen and it changed channels or our smart lights went off immediately. This is a very delicate piece of hardware, that packs a powerful punch — and therefore, it's not a remote you'll likely want your kids playing with, especially babies.
For you, though, Neeo puts you just one touch away from doing whatever you want at home. Whether you want to switch from cable TV to Netflix, or have your TV always turn on to your favorite channel, or switch from Amazon Prime to your music streaming service, that can all be done with just one tap on the Neeo touchscreen. It's that simple.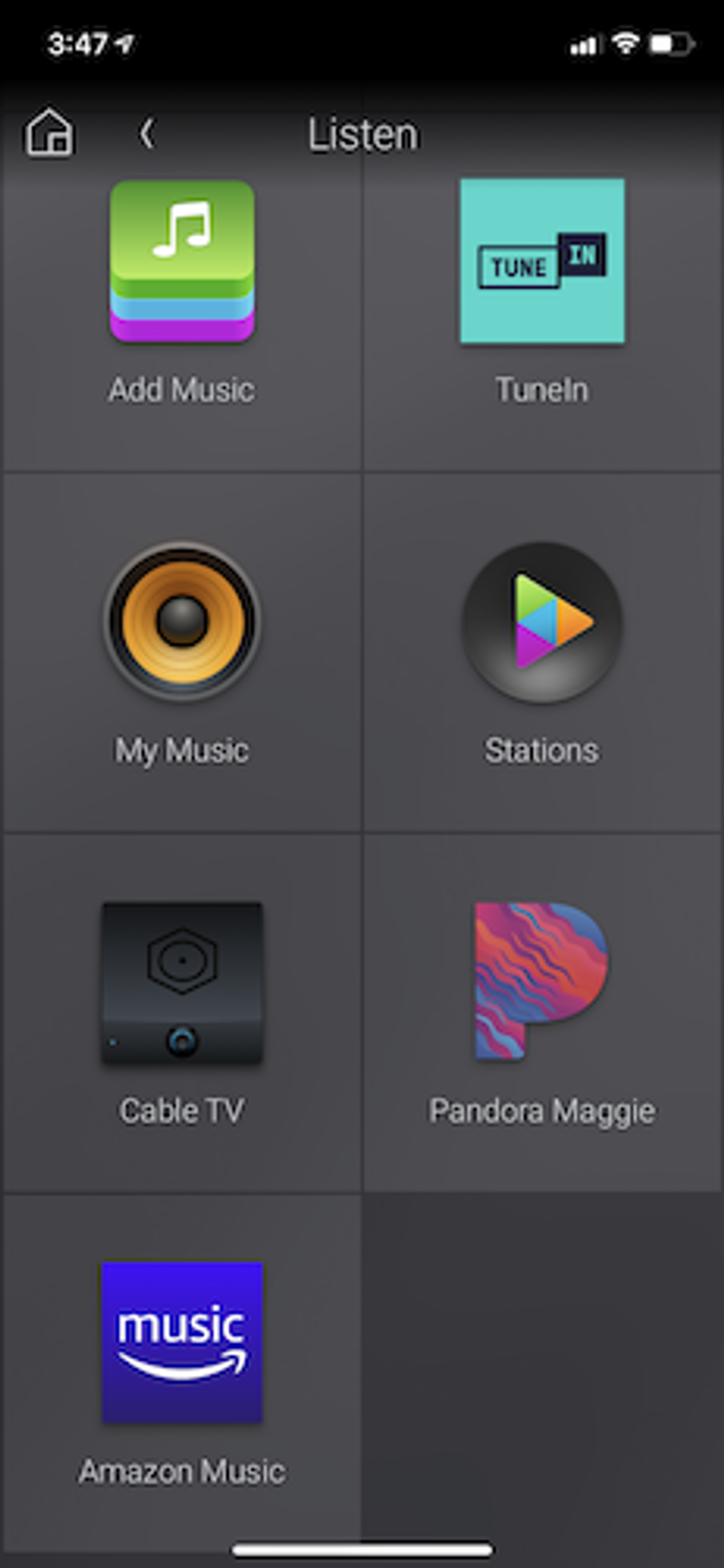 Neeo and Control4 app can help you control all your music needs.GearBrain
How Neeo worked
The sensitivity of Neeo's touchscreen did bring a few issues during testing. For example, we kept getting notifications that said, "Network lost" and we didn't know why. Even with these alerts, however, we could still control the volume on our TV, and switch channels, but pulling up the connection to other smart devices would not work. At first, we thought it was because of the IR readers —the readers glued to the bottom of products that allow them to be read, or connect, to the remote control. But in the end, that wasn't the problem.
Finally, our Control4 installer brought us a new remote, which performed much better. He mentioned the issue could have been a faulty remote, along with our spotty network at home.
One concern that did come up, even with the new remote, was around Amazon Fire TV. Neeo's touchscreen has all the controls typically associated with a TV remote from being able to change channels, input, volume and more. However, when we switched over to watching Amazon Fire TV, those controls did not work. We could turn the volume up and down, but nothing else worked. Instead, we had to turn back to our Amazon Fire TV remote to control watching streaming media — a downside.
Another downside is the fact that the volume and channel controls are not backlit. The remote is black — and with most of our TV watching happened in darkly lit rooms, it was very hard to see the buttons on the remote. Ideally, it would be great if Control4 would find a way to highlight these controls in the near future.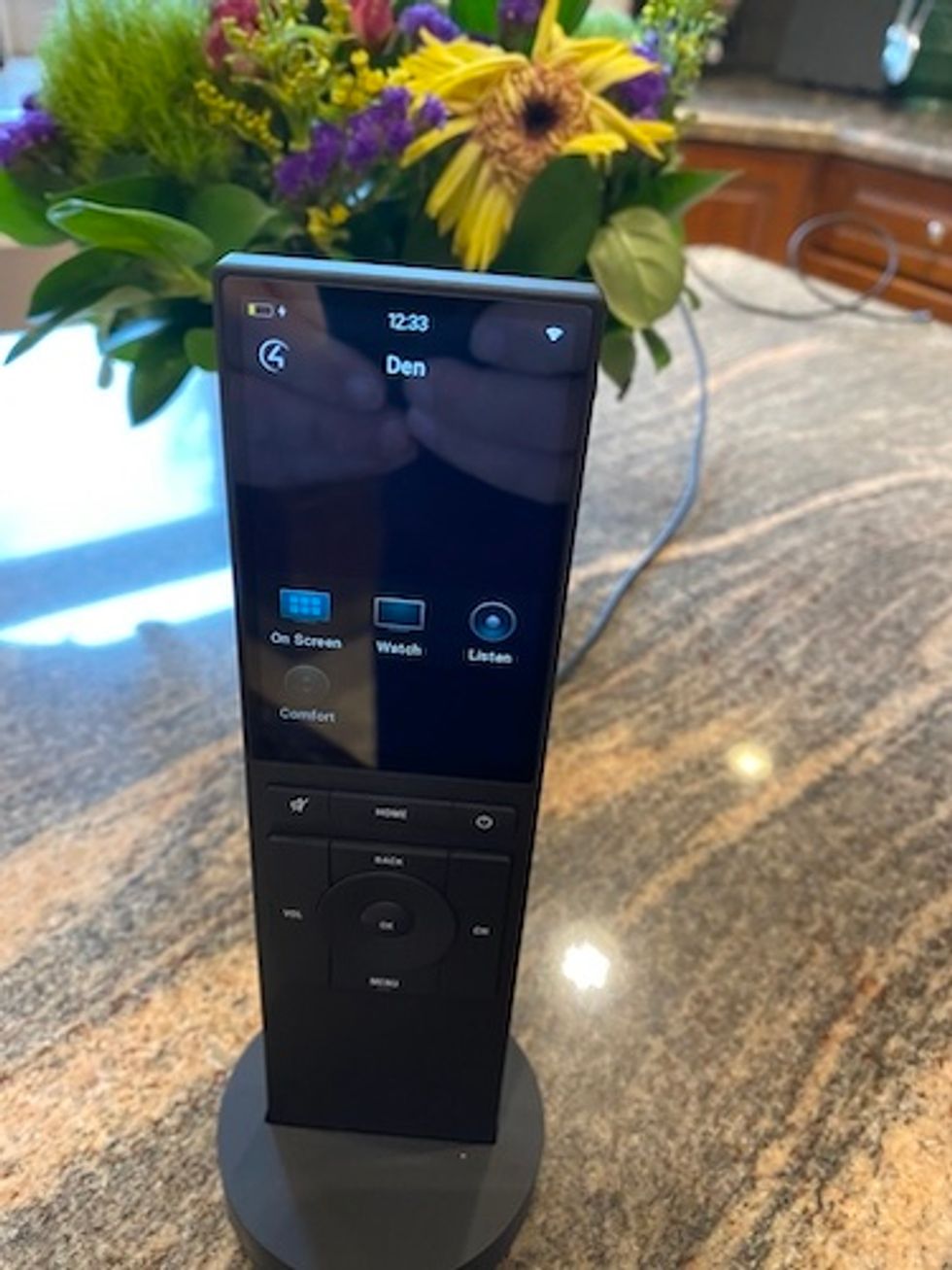 Neeo Remote powering up. You can see the controls underneath the touchscreen are not back lit. These are hard to see in the dark.GearBrain
Neeo + multiple rooms
We tested Neeo to see how it would control Philips Hue Lights in multiple rooms. This feature, the ability to operate devices in different spaces at home, is unique to Neeo and the Control4 Smart Home OS3. Your Control4 installer can set this up for you and show you how to control these devices using Neeo. For instance, you can have all your speakers throughout your home play music, or have the TV play in one room, while music is playing in another room. For a large home, or if you live with roommates or a family, this a nice feature to have.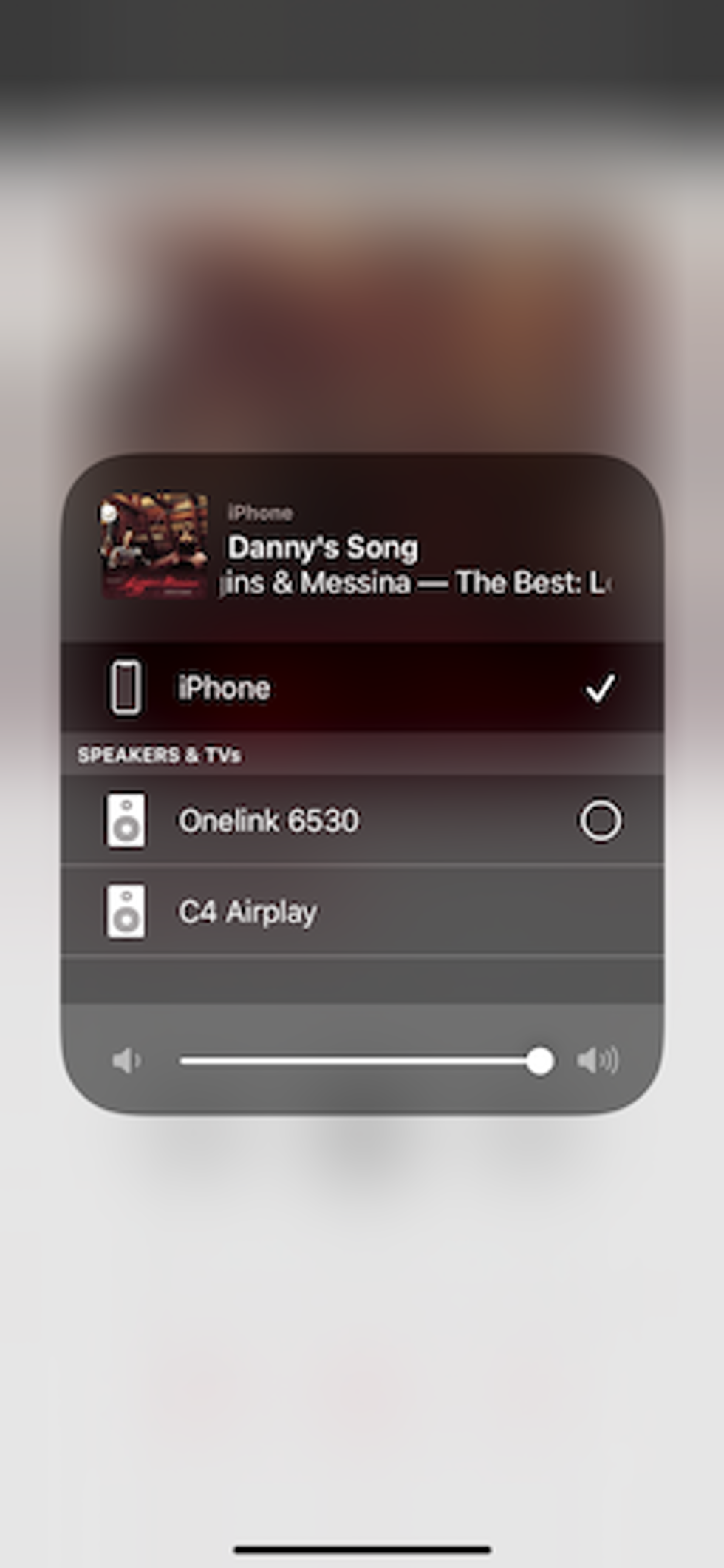 Control4 has ShairBridge (C4 Airplay) for users to stream music from their smartphones to their Control4 systemGearBrain
Summary

Neeo is a powerful tool, and able to control many different types of smart home devices that are connected to the Control4 Smart Home System. It's not the kind of remote you'll move around a house — but you'll be able to manage all of your smart devices from one location, even products in other rooms. If you choose, though, you can use the Control4 app for iOS and Android smartphones, to manage everything that Neeo can do as well.
But the Neeo is a good remote, one certainly that has long battery-life (depending on usage) and is sensitive, so just be aware that you'll need to get used to the touchscreen over time.
Pros:
Can control multiple devices across multiple rooms
Touchscreen is simple to use
Battery Life
Cons:
Buttons aren't backlight making hard to read in darkened rooms
Sensitive screen
Won't control Amazon Fire TV
Check out The GearBrain, our smart home compatibility checker to see the other compatible products that work with Control4 platform.
From Your Site Articles
Related Articles Around the Web
Like GearBrain on Facebook