Like GearBrain on Facebook
Give a kid a reason to code, and they'll turn learning into the play. That's the idea behind Piper, a make your own computer kit, which today has three new devices that children can assemble and create by themselves — and work with Piper too.
The Command Center looks just like a games controller, one in this case that has to be assembled from the switches up. Inside you get an Arduino micro, a USB cable, a breadboard attachment for the Piper Computer, and a screwdriver to put everything together. Children will be able to play video games on Piper with the $59 accessory kit, but also design their own and create characters.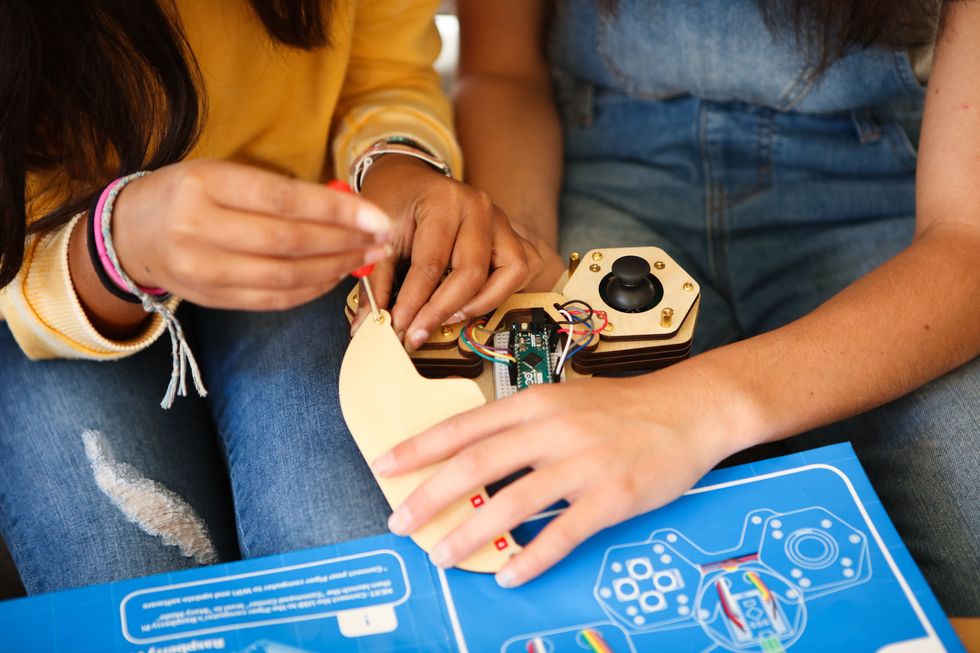 Piper
The $29 Light Show Kit is an LED display that lets children create GIFs while showing them how to code. You can turn the LED lights on and off and design your own projects — plus you can connect this kit to the Command Center. The kit includes an 8x8 RGB LED Matrix, wooden stand, case and screws plus a screwdriver to assemble everything. There are also the same jumper wires so it can be connected to Piper as well.
Sensor Explorer Kit is a multi-sensor board packed with a color and temperature sensor as well as an ultrasonic range finder. This kit, like the others, also comes with jumper wires. There are suggested projects kids can explore including those that tap into STEM (science, technology, engineering and mathematics) skills like electrical engineering and software development. Pricing is not yet available for this module.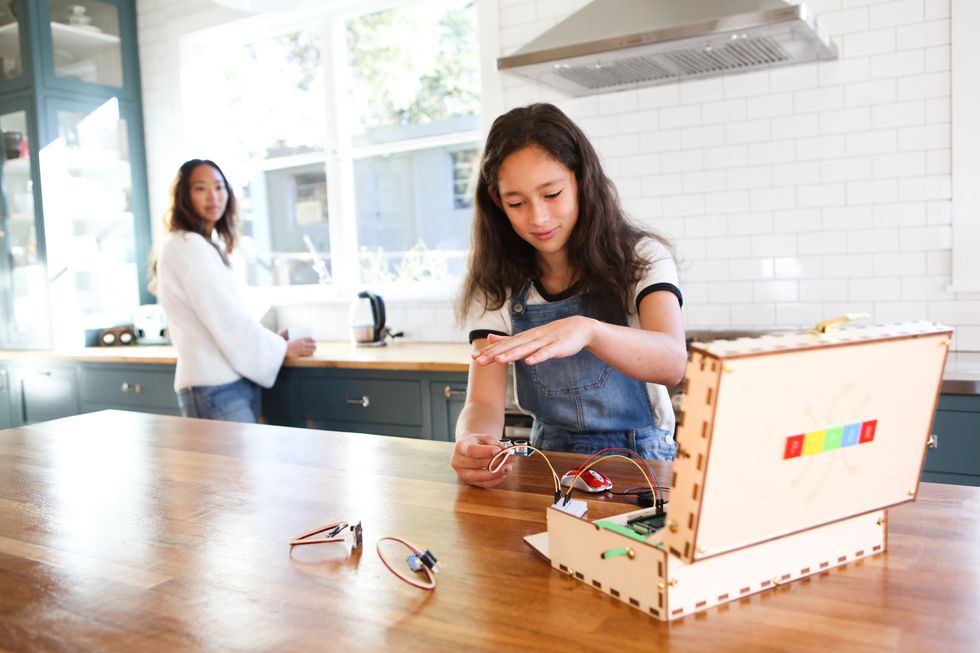 Piper
All three tech toys have a similar feel to the original Piper — the electronics are encased in wood, lending them both a digital and handmade feel. That's key since children are meant to put each kit, like the Piper computer, together on their own.
Piper is a unique toy that taps into the STEM trend today — but puts kids really in the driver seat. The original Piper kit includes a set of blueprints with step-by-step instructions on how to build a working computer. Children are made to feel they're on a secret mission as they turn each screw, attach each wire and install each hinge.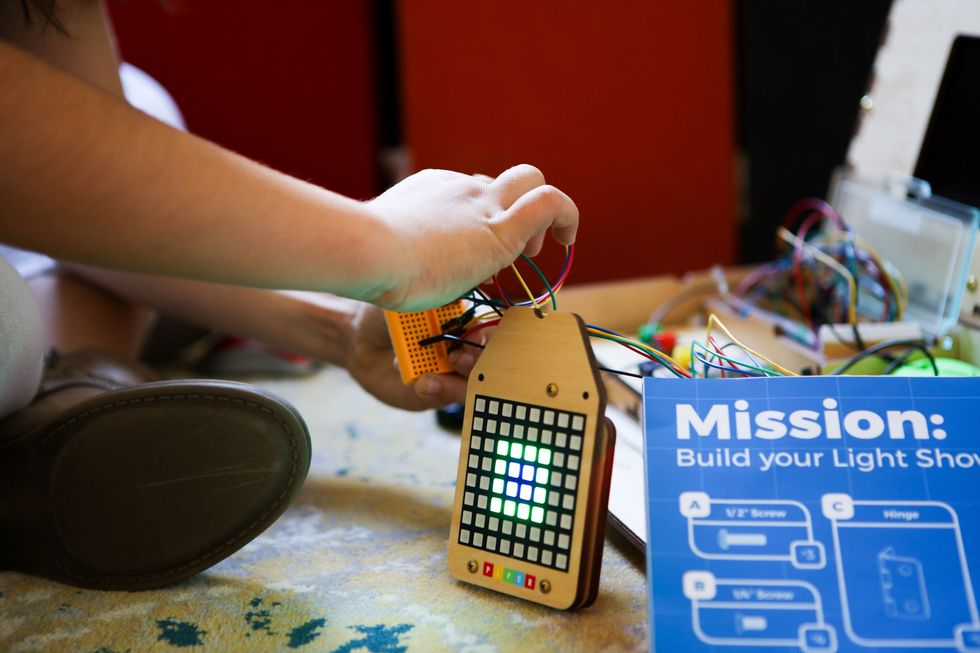 Piper
You can order the kits now on Piper's web site and on Amazon, although they won't ship until November 2018. Key to them working, though, is the $299 Piper Computer Kit itself, build around a Raspberry Pi. The computer, designed for children 7 and up, works on PiperCode, which is a unique programming language based on Google's Blockly.

"Piper gives kids an opportunity to become creators rather than consumers, and launches kids into the orbit of product design, computer science, engineering, and technology-based problem solving," said Dr. Joel Sadler, co-founder of Piper. "The launch of PiperCode along with the debut of our new products marks a significant era of growth for Piper. We are committed to teaching kids the art of Creative Computing while providing the tools to make building, exploring and coding electronics simple, intuitive and fun."
Like GearBrain on Facebook