The Mavic 2 by DJI is already one of the most versatile consumer drones you can buy today, but now it's also available with a range of potentially life-saving equipment.
Called the Mavic 2 Enterprise, the drone can be fitted with a powerful 2,400-lumens spotlight for working at night, inspecting equipment (such as wind turbines and telephone masts), and for helping to locate missing people.
Read More:

A100-decibel loudspeaker is another add-on, which lets pilot play up to 10 pre-recorded and customizable voice messages, and could help relay instructions to people who are in trouble, or warn trespassers from private property.
The drone, which has 24GB of onboard storage (plus a microSD card slot for adding more), also comes with a flashing light beacon designed to US Federal Aviation Administration standards. It's visible from up to three miles, helping pilots work at night more safely. Helping pilots see their own drone, the beacon also makes the quadcopter more visible to other nearby drone and aircraft pilots.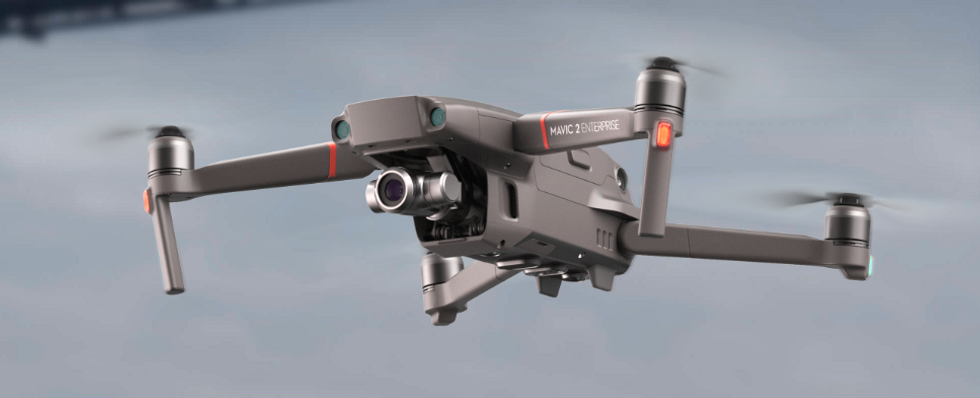 DJI
DJI, which controls 74 percent of the drone market, has also tweaked the aircraft's software, adding new features to "protect the integrity of photos, videos, flight logs and other data generated during sensitive flights." The drone is password protected so its data and recorded footage can't be accessed, nor the drone flown or the controller paired with the aircraft until the correct passphrase is entered, keeping the drone and its data secure if it is lost or stolen.
DJI also developed a new GPS time-stamping feature for the Mavic 2 Enterprise, encoding the time, date and location into every image and video taken by the drone's 12-megapixel camera. A final security feature lets pilots disconnect their smartphone or tablet from the internet while controlling the drone, reducing the risk of someone compromising the device and drone.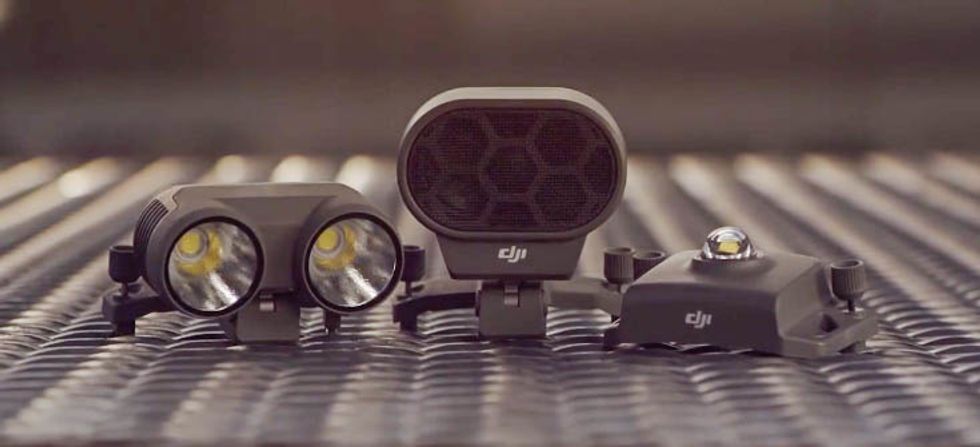 DJI
The real-time position of nearby airplanes and helicopters is shown on the pilot's phone or tablet, providing an extra level of safety for drone pilots who fly in congested areas, such as near airports and helipads.

As with the consumer-focused Mavic 2 Zoom and Mavic 2 Pro, the enterprise edition has a top speed of 45 mph and can fly for up to 31 minutes in temperatures as low as 14F (-10C).
The Mavic 2 Enterprise is available in the US now for $1,999. That price includes the drone, remote controller, one battery, and all three mountable accessories — however, only one can be used at a time.
GearBrain flies the AEE Mach 1 drone www.youtube.com