A law requiring all recreational drone owners to pay $5 to register their name and address with the Federal Aviation Administration has been reinstated by Donald Trump.
Part of a sweeping defense policy bill signed on December 12, the rule asks that owners of drones weighing more than 0.55 pounds - meaning almost all drones substantial enough to be flown outdoors — must provide their name, email address and postal address as part of the $5 registration process.
The FAA had originally introduced such a rule in December 2015, which was welcomed by the industry and by drone makers like DJI. The move created a system of accountability and was intended to help prevent drones flying in sensitive or dangerous locations, such as airports.
But the move, which saw over 800,000 drones dutifully registered, angered hobby drone owners who had flown remote control planes for years without any such legislation. A drone owner took the FAA to court and argued the administration had no jurisdiction over toy aircraft. The action led to a federal court ruling in May this year that the FAA could not force drone owners to register their aircraft, due to an earlier law forbidding the administration from regulating model, unmanned aircraft flown by hobbyists.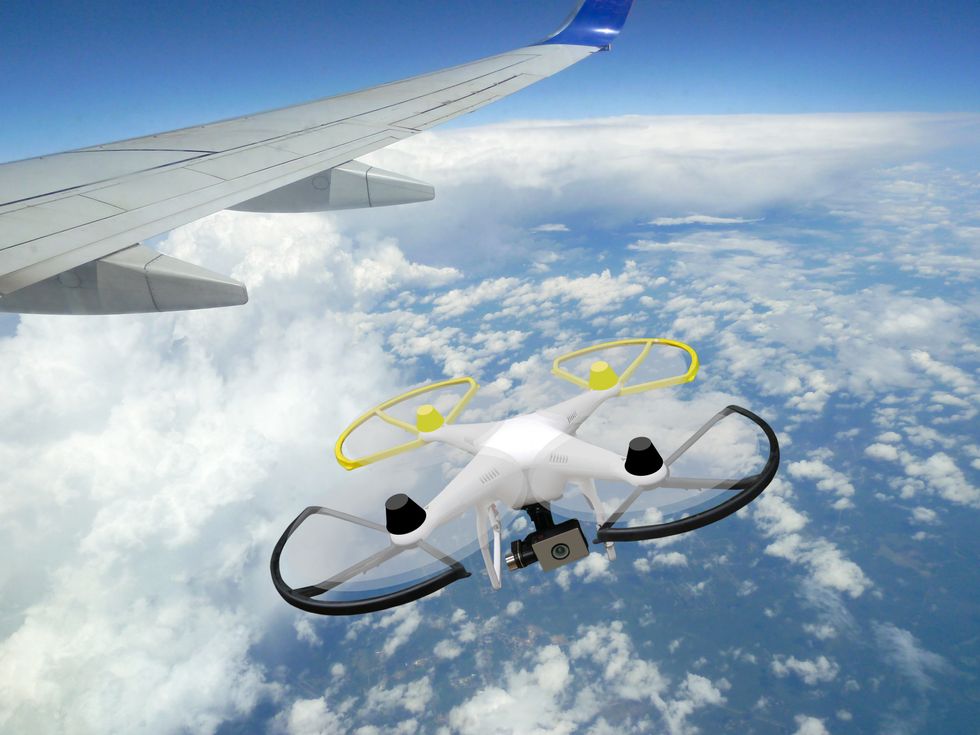 Drone registration will help prevent dangerous flyingiStock
Now, with Trump's signing of the 2018 National Defense Authorization Act, the FAA's powers to enforce a drone registration system have been restored. Although yet to be formally finalized, the rule asks for drone owners to register their personal details with the FAA before their first flight, and to display a unique ID number while flying. Failure to comply with the rule could see drone pilots face civil and criminal penalties, reports The Hill.
According to data published by Gartner, sales of drones for personal and commercial use are expected to pass $6bn this year, before passing $11bn annually by 2020. Almost three million drones have been manufactured this year alone, resulting in a huge number of fast-moving, expensive and potentially dangerous objects flying above our heads - and in some cases, flying too close to commercial aircraft.
The FAA said in a statement: "We welcome the reinstatement of registration rules for all small unmanned aircraft. Ownership identification helps promote safe and responsible drone operation and is a key component to full integration."