Like GearBrain on Facebook
The U.S. Department of Defense (DoD) is stepping outside its military know-how for some expert help on offensive drones.
Tapping drone detection company Dedrone, the DoD's Defense Innovation Unit Experimental (DIUx) is interested in how a commercial group might lend a hand at finding and locating drones near military bases, or those interfering with military flights.
Dedrone recently launched a new sensor called RF-300, allowing it to pinpoint the radio frequencies that are sent out by pilots. While its system has been able to track drones in the air, RF-300 now allows Dedrone's clients to find the people launching and controlling the UAVs.
While Dedrone never says who has hired them, this kind of technology may be what Apple is using to quickly locate drone pilots near its new campus, as it did in April. Duncan Sinfield, who had been filming drone videos of Apple Park's construction, reported that company security guards drove up to him within about 10 minutes of his getting his DJI Inspire 2 in the air, asking him to stop.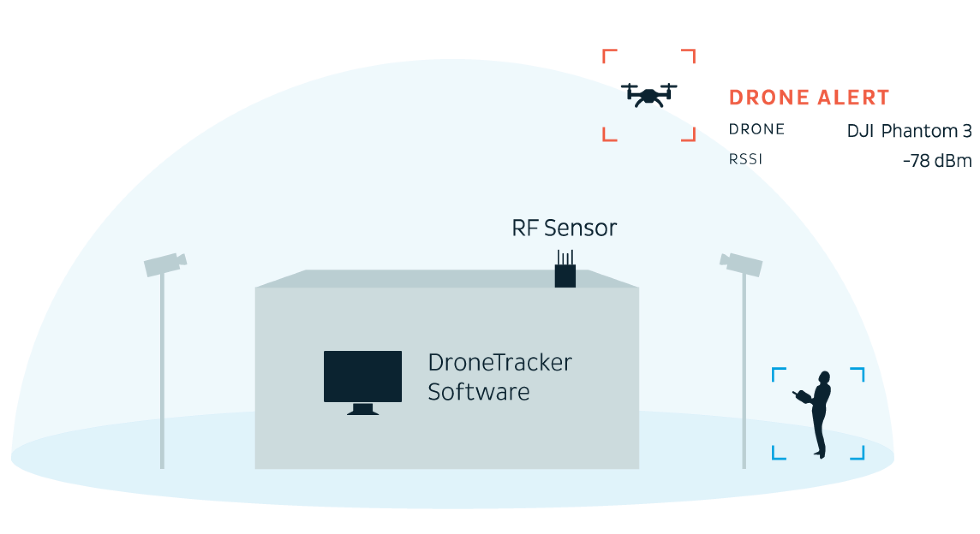 Dedrone uses radio frequency sensors to track drones and their pilotsDedrone
Drone dilemma
Dedrone says that the DoD wants its help to determine, read and then react to potential drone threats over what are "protected sites," says the company.
While consumer pilots buy and fly drones much as they would model aircraft, drones are being used on more than just weekend outings. Companies are using, or hiring out drones, to help them with their businesses, such as flying drones to better view construction sites or even farmland. But drones are also being put to use illegally.

Prisons have reported that contraband has been flown over gates by drones, with officials only discovering the problem after items, such as tobacco, are found inside the walls. Even consumers are finding themselves on the wrong side of the law. During disasters, curious people fly their drones to get better views of damage from hurricanes, or of firefighters tackling a blaze. In some cases, the Federal Aviation Administration (FAA) has had to step in to ban drones interfering with rescue or recovery efforts.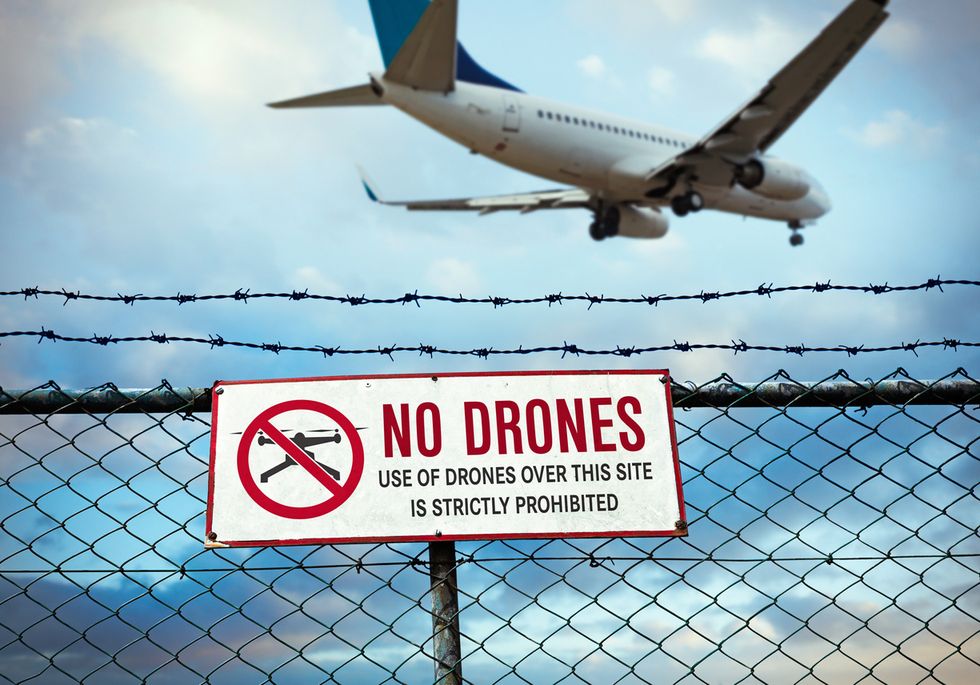 The FAA has clear no-fly zones for drones including major airports and venuesiStock
No Drone Zone
The FAA has clear cut no fly zones for drones, such as within five miles of most major airports, but drone pilots sometimes make mistakes — and others just flagrantly disobey the rules. Dedrone has worked in the past with the DoD, the company says, including running a two-month project in Washington, D.C. with Joint Base Myer-Henderson Hall, detecting drones that flew through no fly zones.
Drones have interfered with U.S. military operations, including Coast Guard drills, Air Force maneuvers, and one involving a Central Command pilot, buzzed by a drone last year while attempting to land on an aircraft carrier in the Persian Gulf.
"Anecdotal information of drone incidents near military bases are leaving military security personnel with insufficient details about the nature of airspace threats," says Joerg Lamprecht, Dedrone's CEO and co-founder. "Our partnership with DIUx is an opportunity for us to work directly with military installations and inform defense leaders on how to protect military airspace against rogue drone pilots."

Like GearBrain on Facebook