Like GearBrain on Facebook
Ford has built an all-electric Mustang with a 800v system, 900 horsepower, 1,000 ft-lbs of torque and a unique six-speed manual gearbox. But it's not for sale.
Called the Mustang Lithium, the one-off prototype is a proof of concept and a demonstration of the efforts Ford is putting into its electric future - a future it will have pumped $11.5 billion into by 2022.
Read More:
Revealed this week, the Mustang Lithium is the result of a collaboration between Ford and Webasto, a battery manufacturer. The car uses an 800-volt power system, just like the Porsche Taycan, which is capable of delivering higher performance for longer and with less heat and power fade-off than a 400-volt Tesla.
The car arrives a couple of weeks before Ford is due to reveal its first all-new electric car, which it describes as a Mustang-inspired SUV with a range of over 300 miles.
Ford says the one-off Mustang, which has no range estimate, produces over 900 horsepower and more than 1,000 ft-lbs of torque. With such high outputs, the car will act as a testbed for battery and thermal management technologies, Ford says. Its presence will also help the company "gauge the level of interest" high-performance electric cars will have from customers.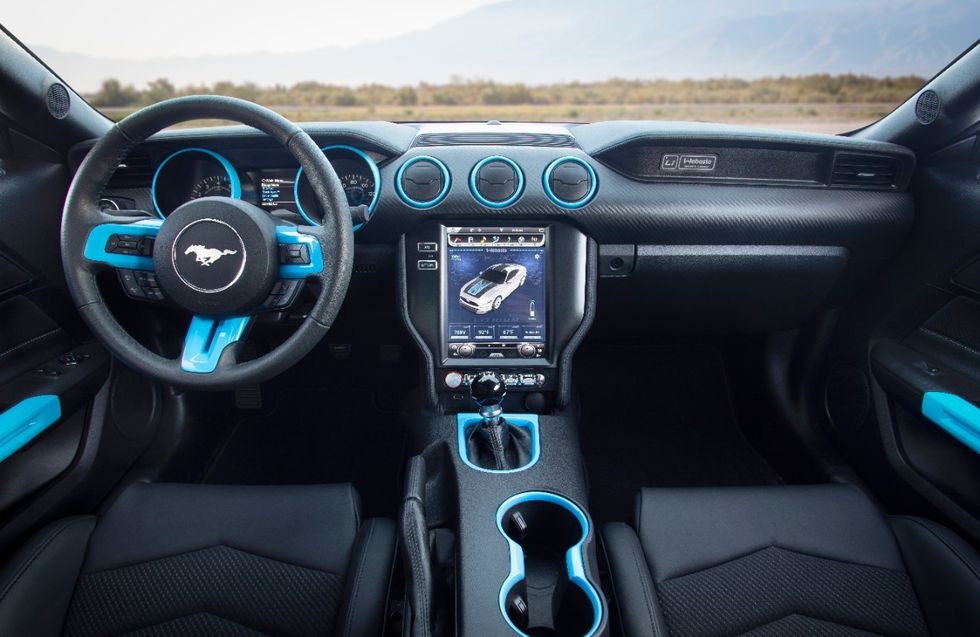 The Mustang Lithium has a unique six-speed manual gearboxFord
With huge power outputs quickly becoming par for the electric car course, what's most interesting about the Mustang Lithium is its six-speed manual gearbox, which is unique to any electric car.

Almost all other electric cars have a single gear which is rotated in different directions to go forwards or backwards; the Porsche Taycan has an automatic two-speed gearbox, with the lower gear used for hard acceleration from low speed.
Zencar Level 1-2 EV Charger(100-240V,16A,25ft+3ft) Portable EVSE Home Electric Vehicle Charging Station Compatible with Chevy Volt, Nissan Leaf, Fiat, Ford Fusion (NEMA6-20 with Adapter for NEMA5-15)
Therefore, the Mustang's stick-shift, six-speed manual is hugely interesting - but, for now at least, the company hasn't given any more details about how it works in conjunction with the electric motor, other than to say the gearbox is "drag-strip proven".

What we do know, is that the dashboard has been modified to house a 10.4-inch touch screen display, as shown above. Here, the driver can pick from four different power outputs, called Valet, Sport, Track and Beast.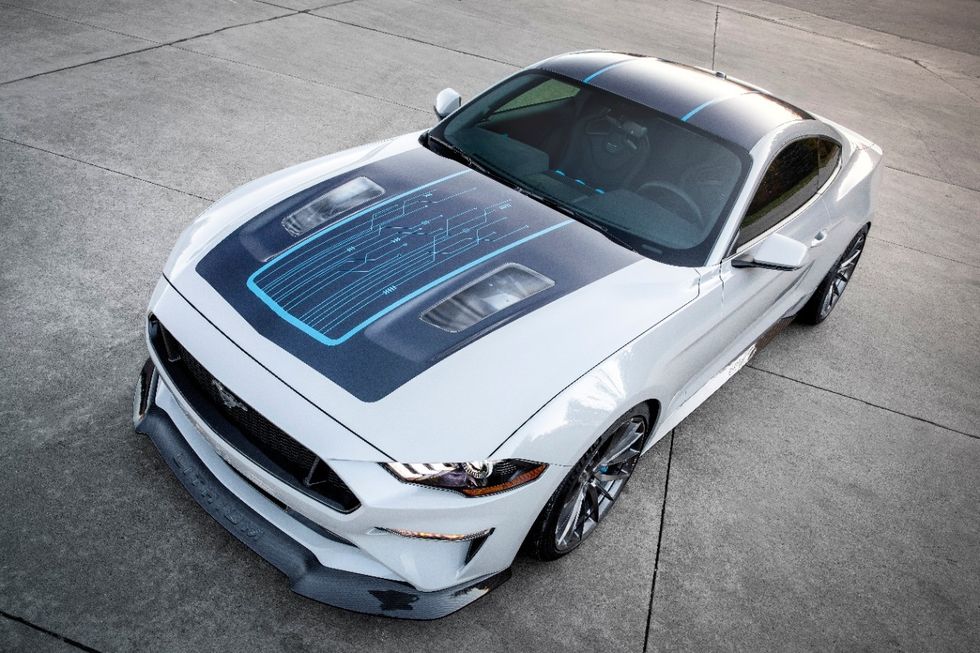 The car is part of an $11.5bn investment in electrificationFord
Speaking in regard to future production-ready electric Mustangs, Ford's chief product development and purchasing officer Hau Thai-Tang said: "Ford has made no secret of the fact that we are electrifying our most popular name plates. This one-off Mustang prototype is a great opportunity for us, together with Webasto, to showcase to our customers what new electrified powertrains can do for performance in a car they already know and love."

Although not first out the gate when it comes to electric cars (aside from a low-selling electric version of the Focus hatchback), Ford will be looking to catch up over the next year or two. As well as the Mustang-inspired SUV to be launched on November 17, the company is also working on an all-electric F-150 pickup truck, as well as hybrid versions of the Explorer, Escape and current-generation F-150.
Ford also recently invested $500m into Rivian, an electric truck and SUV startup with which it plans to build next-generation electric vehicles.
From Your Site Articles
Related Articles Around the Web
Like GearBrain on Facebook