Drone deliveries took a huge step with greenlighting new rules from the Federal Aviation Administration (FAA) which granted small, unmanned aircrafts the right to fly over the heads of people — and even at night — and over moving vehicles. These are rules the FAA first proposed back in 2019, designed to help companies that want to be able to use unmanned drones to deliver everything from prescriptions to a carton on milk to people's homes.
In order to fly like this, drones will have to have Remote IDs, identification that is singular to each drone, like a license plate number.
Up until this ruling, unmanned drones have been prohibited from flying over people's heads — and for good reason. These devices, even if small in size, can harm people if they fall, as seen in cases over the years. It's something the FAA has stated it's concerned about as well.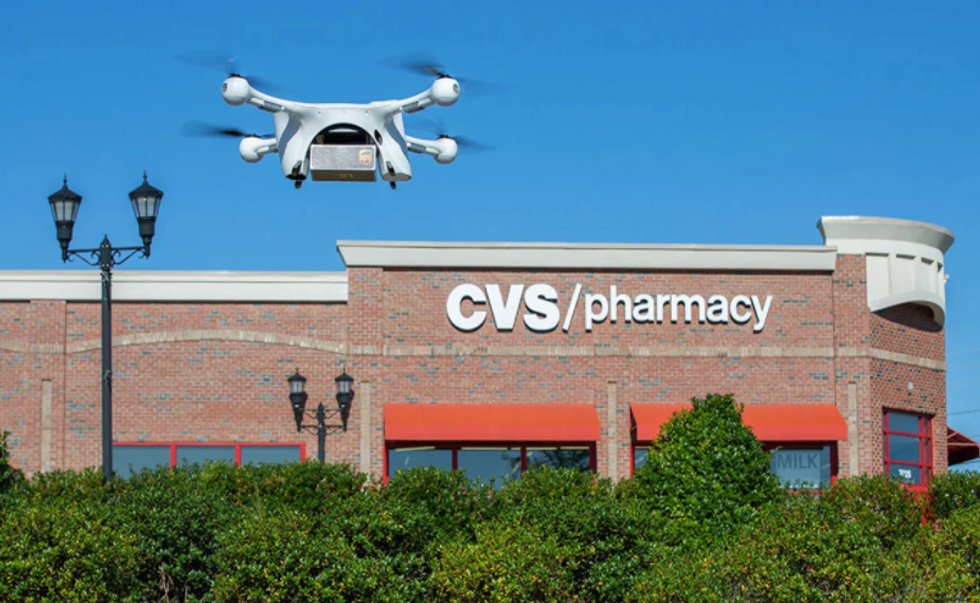 The new FAA rule will make it easier for companies to start using drones for deliveries in cities and densely populated areasUPS
They've also been prohibited from flying at night unless operators had received waivers from the FAA. The new rules will wipe those rules clean, meaning operators will be able to fly drones over head and in the dark without seeking permission.

This will open the door to companies putting drones to use for deliveries in an even wider area than today. To date, brands from Uber to Walmart have tested drones to drop off everything from hamburgers to groceries. But restrictions from the FAA have made it difficult to expand this kind of delivery option precisely because of the risk of flying over the head of people on the ground below.
Still, the new rule does require that drones will need to not only have Remote ID, but ensure it's broadcasting the information and also the location of the drone at all times its in flight, and in some cases also the take-off information. If an operator does not have Remote ID in play, they can still fly at night and over people but only in "specific FAA-recognized identification areas," said the FAA in its release.
The new amendment to Part 107 of the FAA's rule on drones is 292 pages long, and includes details on weight threshold for flying over people and safety concerns for different categories, of which there are four. A Category 1 drone operation, for example, would have to be a device that weighs .55 pounds or less, and a drone that does "…not contain any exposed rotating parts that would lacerate human skin on impact with a human being," reads the rule.
The new rule is expected to go into effect 60 days after publication, which is expected in January 2021. And drone makers have 18 months to start making drones that have Remote ID, with drone operators getting an extra year to start using these drones.