Walmart has decided to greet people at their home, with delivery drops of small items they've bought from the retailer from drones — as long as someone lives in Fayetteville, North Carolina. The new trial launched this week and included basic "household essential items," Walmart said in a post, along with some groceries as well.
Everything delivered will be coming directly from a Walmart store, and they'll be shepherded there by Flytrex drones, a company that's been piloting a number of drone delivery shipments around the world from a gold course in North Dakota to Iceland.
Walmart said the Flytrex drones are flown via a dashboard controlled through the cloud. And the company is taking steps to assure customers they'll be watching the way the entire process works through this new endeavor — not just for those who are ordering, but for their associates too.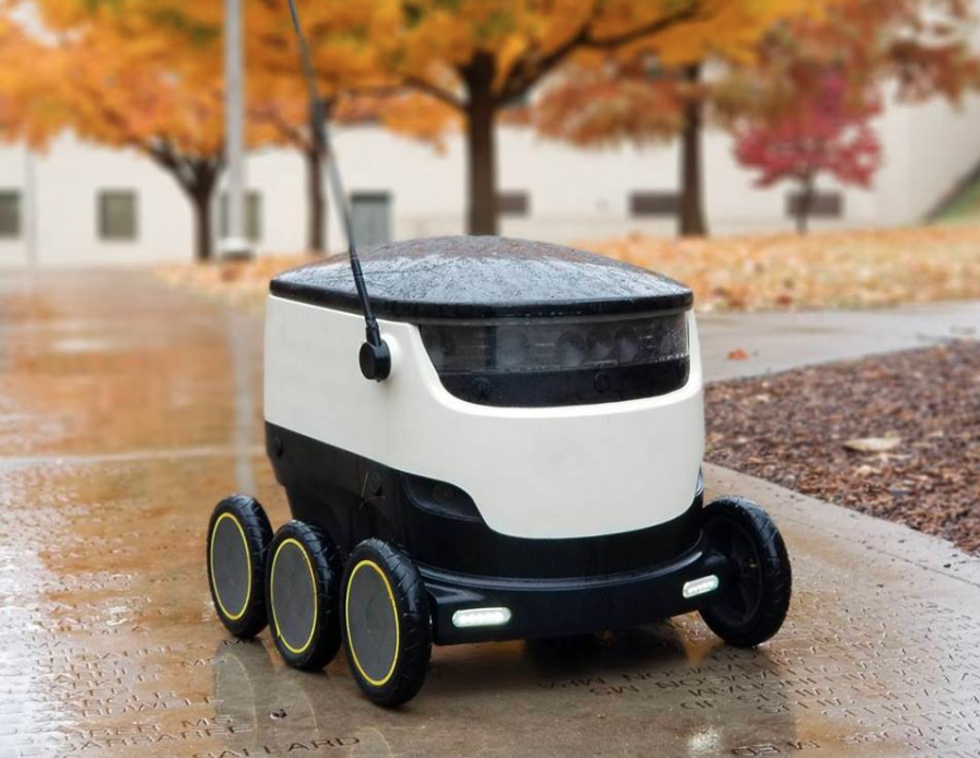 Autonomous deliveries include vans and robots, alongside drones Starship
This isn't Walmart's first step into autonomous deliveries. The company launched a trial to test how self-driving vans would work getting groceries to people's homes in 2019. There, the retailer took to the streets of Houston, Texas partnering with robotics company Nuro, and also worked with driverless car company Gatik to delivery groceries in Arkansas.

And of course autonomous deliveries are being eyed more closely given the Covid-19 pandemic, as a way to minimize contact between people. Colleges around the country are working with robotics firm Starship, tapping into their tiny cooler-sized robots on wheels to move snacks and meals from on-campus dining spots to students and staff.
Drone deliveries are a bit more complicated, requiring FAA approval and other regulatory hurdles before companies can launch any kind of service. Walmart's test is its first for the company, with other retailers only taking a leap slowly as well.