Facebook just turned up the creepy by another point or two, announcing a new feature which notifies you when you appear in someone else's photo — even if you haven't been tagged in it.
Claimed to be a useful way of "managing your identity", the new feature will alert you when your likeness is spotted in a newly uploaded photo which you aren't tagged in.
Facebook says you must be "part of the audience" of the post to be notified, which essentially means only images uploaded by friends or friends of friends will alert you. If a complete stranger with no mutual friends uploads your photo and uses it as their profile picture, you will not be told.
The company says it received feedback from users who asked for an easier way to manage facial recognition, so there's now a single on/off control to switch off both the existing tag suggestions system and the new notification feature. This sounds an awful lot like people asked Facebook to stop with the creepily accurate tag suggestions, but who are we to judge?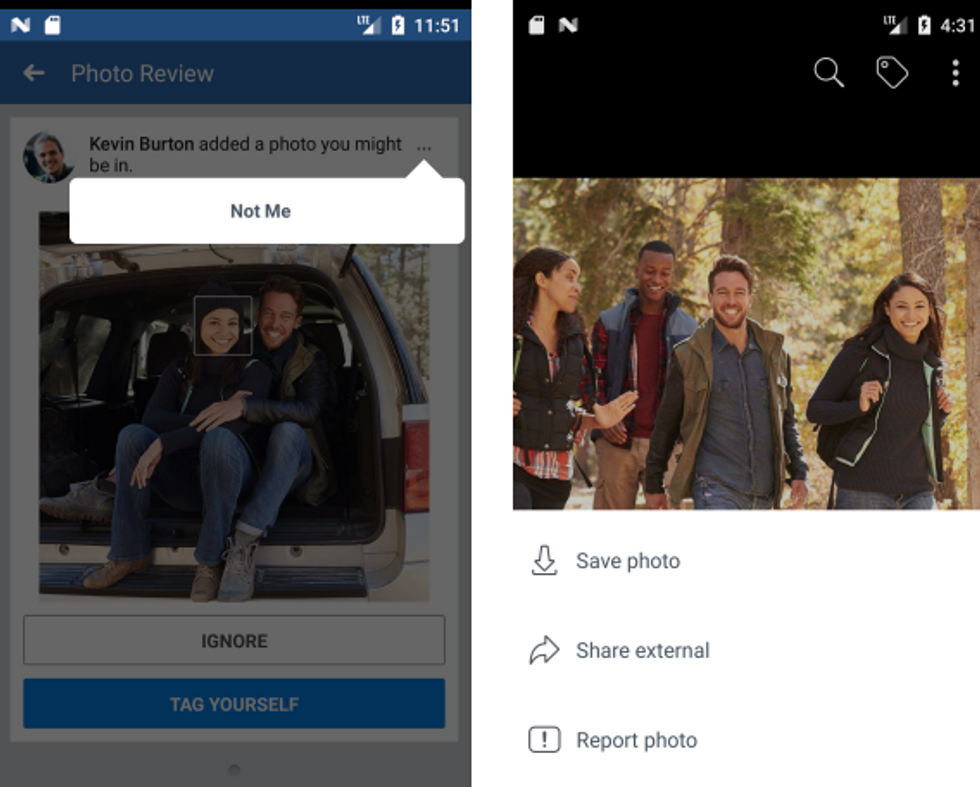 'Here's a photo our all-seeing computer thinks you might be in'Facebook
Looking ahead, Facebook says its facial recognition technology will soon be used to alert you if someone has changed their profile photo to an image of you.
Once you get over the creepiness of Facebook recognizing you, the new feature at least has some benefits. The social network says it is implementing the system to prevent its users from being impersonated. When Facebook spots an image with you in it, you can tag yourself, leave yourself untagged, or reach out to the owner of the photo if you have concerns about how it's being used.
The social network also said it is using its facial recognition tech as "a way for people who are visually impaired to know more about who is in the photos they encounter on Facebook."
The new features are coming to users in "most places" right away - except in Canada and every member of the European Union, where courts have banned Facebook's use of facial recognition for violating privacy.