Like GearBrain on Facebook
As yet more news comes to light about Facebook's shady business practices, the social network has confirmed two separate reports that it quietly deleted Mark Zuckerberg's chat messages from recipients' inboxes, and had asked several US hospitals to share anonymized patient data with it. The social network had then hoped to match up this data with that given to it by its users.
Both reports come in the wake of the Cambridge Analytica scandal, which saw the Facebook data of 87 million users, mostly in the US, improperly handed to CA, a British analytics company with ties to Donald Trump's presidential campaign and the UK's referendum to leave the European Union.
Read More:
First, Facebook acknowledged a report by CNBC which claimed the social network had approached several major US hospitals and asked them to share anonymized patient data with it. The data included info about patients' illnesses and their prescriptions, and was intended to be used by a research project which would match this data with Facebook user information. The goal was to help figure out which patients might need special care.
Facebook was reportedly in contact with Stanford Medical School and the American College of Cardiology as recently as March this year. But as the Cambridge Analytica scandal broke, the project was unsurprisingly put on hold.
The social network said: "This work has not progressed past the planning phase, and we have not received, shared, or analyzed anyone's data."
While the data intended to be given to Facebook by hospitals would not include personally identifiable information like a patient's name, the social network had planned to use computing techniques to match this data with the information it already holds on millions of American citizens. This would help find people who exist in both sets of data - that held by the hospitals, and that held by Facebook.
An example of how this system would be used for good, is to use Facebook data to spot when an elderly hospital patient doesn't have many local friends, then use this insight to suggest more frequent home visits from medical staff.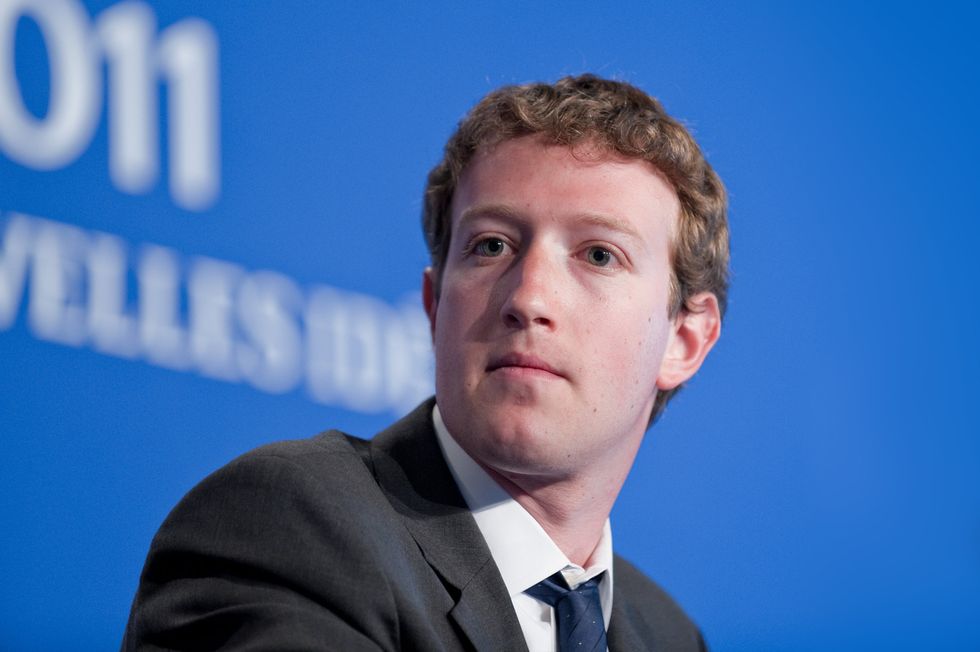 The messages of Facebook CEO Mark Zuckerberg have been deleted from recipients' inboxesiStock
If this story sounds familiar, then it is similar to an article published by satire news website The Onion in September 2017, titled 'Facebook vows not to hand over users' medical records to government'.

Facebook admits deleting Zuckerberg chat logs from recipients' inboxes
Also this week, a second story emerged claiming Facebook had quietly deleted chat messages sent by chief executive Mark Zuckerberg to other users. Not only will these messages have been deleted from Zuckerberg's own Messenger app, but they have also disappeared from the inboxes of the people he spoke with, without them being told. The messages also no longer appear when those users activate Facebook's Download Your Information tool.
Multiple unnamed sources reportedly told TechCrunch how old messages from the Facebook CEO had disappeared, while their messages from the same conversation remained in place. Facebook claims the deletion was done in the interests of corporate security, saying: "After Sony Pictures' emails were hacked in 2014 we made a number of changes to protect our executives' communications. These included limiting the retention period for Mark's messages in Messenger. We did so in full compliance with our legal obligations to preserve messages."
While such behavior is not unusual for large corporations fearful of being embarrassed by informal messages sent by senior staff years ago, what makes this situation different is how Facebook owns and operates the messaging system. Instead of it merely deleting emails from its own servers, Facebook can reach into the inboxes of its users and delete received messages from there too.
Another concern is how this message deletion function is not available to Facebook Messenger's 1.3 billion regular users. While we can deleted messages and entire conversations from our own inboxes, doing so will not affect the inboxes of the people we speak with through Messenger. It is claimed that not all of Zuckerberg's messages have been deleted, with sources claiming some chat logs from before 2014 remain intact.
Like GearBrain on Facebook