While many people are fairly familiar with email scams and phishing schemes, those coming through text message are on the rise. Many of them are now coming from delivery services including Federal Express and also UPS, asking people for details about a presumed missed package. Both companies are concerned enough, that they've pushed out warnings to the public on how to handle these messages, and what to do if they receive them.
Be particularly careful if the information being asked is your name, address, a password, an account number, invoice — or frankly anything that's personal in nature. Some of the text messages will actually address you by your first name, and may include what looks like a tracking code. This is basically a bot, filling in some information. Do not believe the message is really for you.
In some cases, people are being asked to click on a link, which takes them to a survey, and then asks for their credit or debit information and their address.
Protecting your personal data from potential attacks is crucial, and here are some tips on what to do if you think a message from Federal Express, UPS — or any organization — is not legitimate. If you've already clicked through, take the time to also lock down some of your accounts, and help yourself by protecting your data as much as possible.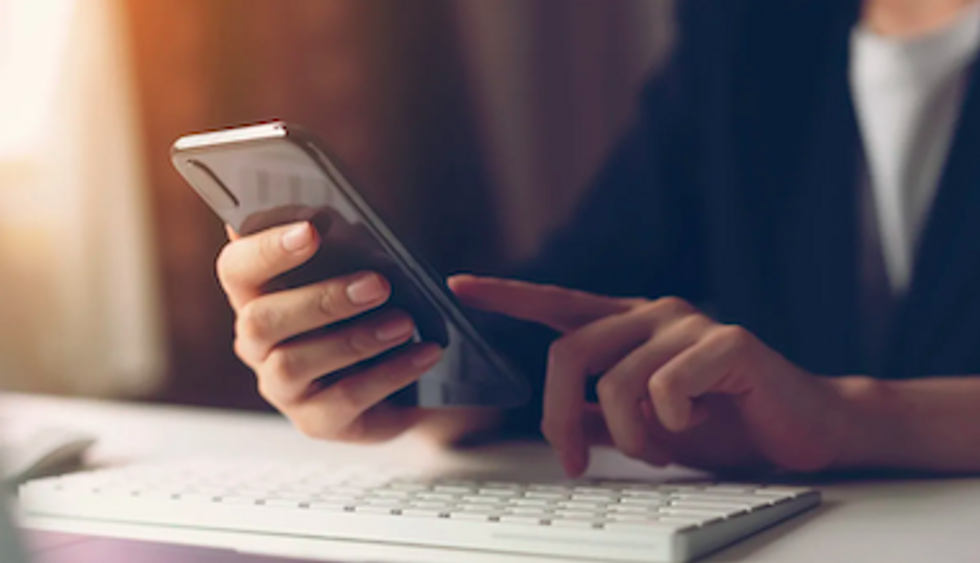 Do not click on any text or email message that you suspect may be a phishing attemptGetty Images
Do not click

The first thing you can do, before deleting anything, is make sure you don't click on any links in an email or text message that's sent to you. If you get an alarming message, perhaps saying you've missed a package delivery, or someone wants to verify that you'll be home when a shipment is due to arrive, take a deep breath.
Next, open a new tab on your browser, and look up the organization that claims to have emailed you. Find the phone number, and call that number — and only that number. Do not call the number in the email message, as that may also be a faked phone number.
From there, you can ask if a package is set to be delivered to you, or verify any information in the original email.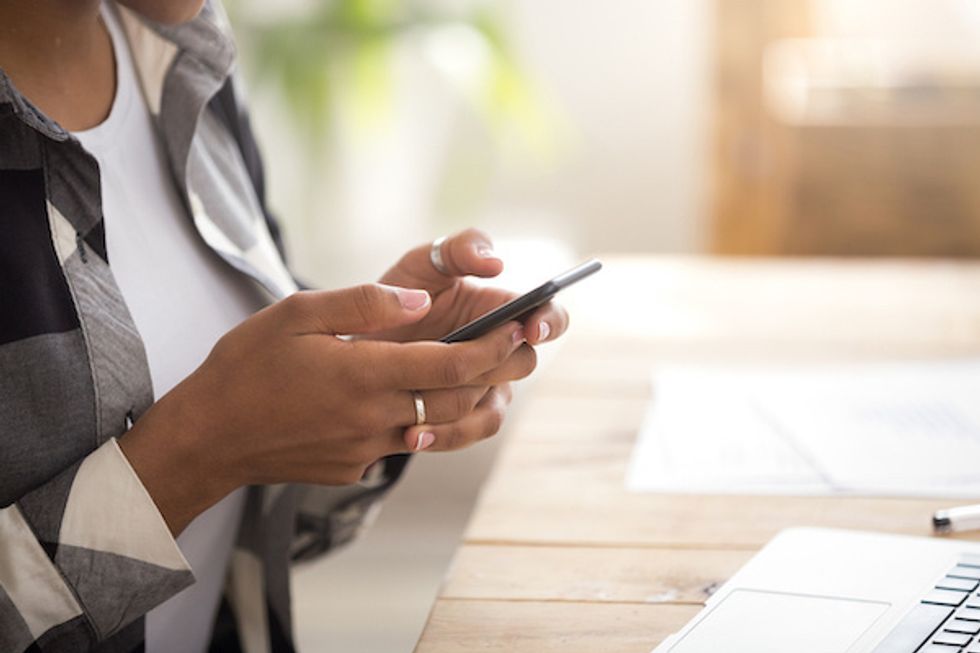 Documenting the message may help Federal Express and UPS iStock
Take a photo or screenshot

If you think a text or email message is fake, and potentially from a hacker, take a screenshot or photo of it through your smartphone.
Here's how to get a screenshot from a Mac, PC, iPhone or Android phone:
On a Mac, you can take a screenshot by clicking the "Command," "Shift" and then the number 5 key — all three — at the same time. A square highlighted window will open, and you can widen that, and then push return. This will take a photo of the section of your screen in the window, and leave it on your desk.
On a Windows PC machine, you'll press the "PrtScn" button at the top of your keyboard, and sometimes you'll need to press the "Fn" button at the bottom with the "PrtScn" button at the same time.
On an iPhone, pressing the top volume button on the left, and the power button, on the right, — at the same time — will grab a screenshot of your screen.
On an Android phone, you actually press the volume down button and the power button at the same time.
Both delivery services have asked people to send them the evidence of the messages GearBrain
Report the fraud

Both Federal Express and UPS are asking you to send these messages to them. Do not worry if you don't actually know if the message is fraud or not. If you suspect it is, that's fine — send these images along. The companies actually want you to do this, and have set up special email accounts to collect this information.
If the text or email looks like it's coming from Fedex, the company is specifically asking people to email these messages to abuse@fedex.com.
If the message is looking like it's coming from UPS, you can send that image to them at fraud@ups.com.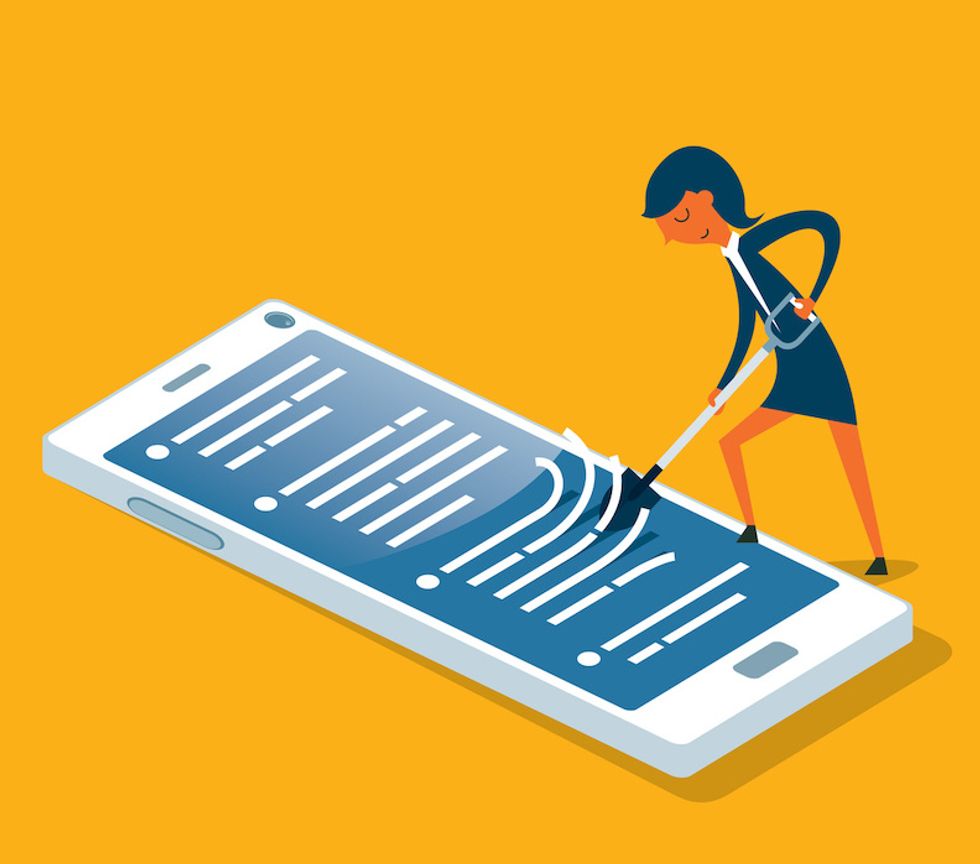 After documenting the message, you can block the sender so you don't receive another one from that specific number. Getty Images
Block the messenger

Now, you can actually block that number from texting you again, or report that email as spam through your email program, and try to make sure that particular address doesn't reach you in-box again.
Blocking a text message can be a little difficult, especially when it comes from a number that's not a contact. But here are the specific steps to take whether you're using an Android smartphone or an iPhone.
On an iPhone
From an iPhone, you need to have the message still on the device. Have that screen open, and click, at the top, on the small ">" symbol next the numbers which look like the sender's phone number.
That will open up a new drop down which includes the word "info." Click on "info." That will open a new screen, which at the top reads "Details." Below that word is another line with another ">" at the far right. Click on the ">" again.
Now you have another screen, and you will need to scroll all the way to the bottom of this screen until you see "Block this Caller." Click on that phrase, and you won't be able to get text messages or phone calls from this number again.
On an Android device
Open Messages, and hold your finger on the actual conversation, or text message that you suspect is spam. A menu will open above the message, which includes a circle with a line through it. Click on this circle.