Like GearBrain on Facebook
With our smartphones backing themselves up to the cloud and faithfully restoring whenever something goes wrong — or when we buy a new one — it is easy to forget that our computers often don't do the same.
As iPhones and Androids make sure our photos, contacts, messages, music and calendar events are kept safe (albeit sometimes for a small monthly fee), our computers are less protected. Hard drives can break, operating systems can become corrupted, and events like theft, fire, flood, loss or natural disaster can hit the delete button on years of work, photos and other important documents.
Read More:
This is why you should always keep a backup of your computer — or, ideally, two backups in different places. Whether you have a Mac or a Windows PC, automated online and offline backups are easy to create and less expensive than you might think. Here is how to get started.
Automated local backup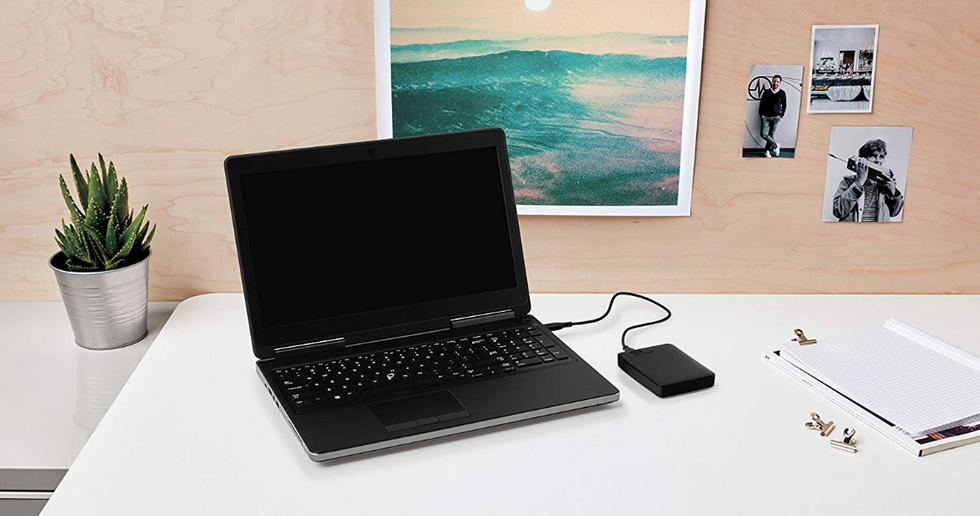 Local backups are quick and easy, but not risk-freeWestern Digital
All Apple computers come with the Time Machine app pre-installed. This is a hugely useful and easy to use backup tool for making copies of your files, then retrieving them if something gets deleted by accident.

Time Machine also stores multiple versions of your documents, so you can go back in time to restore a previous version of a document you altered or deleted by mistake. All you have to do is connect an external drive (either a hard disc drive, HDD, or a solid state drive, SSD) and you're good to go.
The first backup can take a very long time if you have a lot of files, but after that each daily backup only needs to add new files and changes to the backup, so that often takes just a few minutes. You can either leave the backup drive connected to your computer all the time and have Time Machine do its thing automatically every day, or attach the drive whenever you want to do a backup.
For Windows users, File History for Windows 10 and 8 works in a very similar way, and if you use Windows 7 then you can use Windows Backup.
All of these services are free, and all you need to provide is a large enough external drive to use as a backup. We recently wrote about how to buy a backup drive, and concluded that between 2TB and 4TB of storage is best for most users. Overall, hard disc drives (although slower) represent far better value for money than pricier, smaller and faster solid state drives (SSDs). In some cases, 2TB of storage on an HDD can cost just $60.
The only issue with creating an offline backup is that it likely lives in the same location as your computer. If you are burgled, both could be stolen. If your property is flooded or there's a fire, both are likely to be damaged or destroyed.
Online backup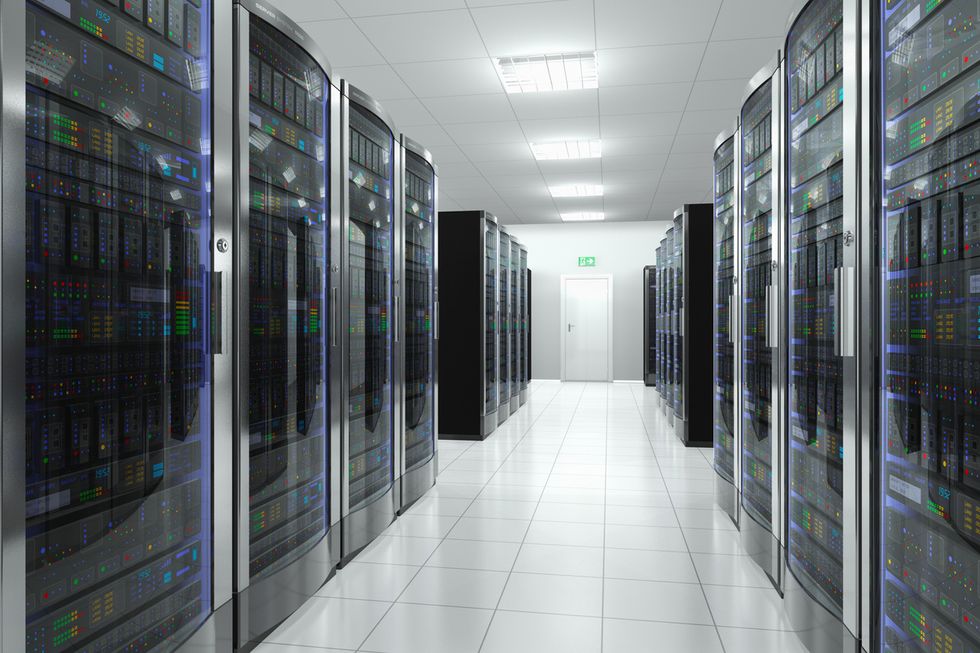 Online backups are stored in data centers like this iStock
While creating a local backup is a good start, we recommend you also create an online backup. That way, if the worst should happen and you lose access to your computer and backup drive, you can buy a new computer then retrieve your backed-up files from your online storage.

There are many options here to choose from. Backblaze is a good place to start, as it backs up both your computer and any attached hard drives (so it'll be creating a backup of your local backup drive, too). Prices start from $6 a month, or $60 a year if paid for upfront, and you can buy two years upfront for $110. These prices are for one computer, but include unlimited storage.
Backups can be downloaded for free, or if you need to restore a lot of data then Backblaze will mail you up to 128GB of your data on a USB stick, or up to 4TB on a hard drive. These cost $99 and $189 respectively, but there's a full refund if you return the stick or drive (without your data) within 30 days.
Another option is Carbonite, which also costs $6 a month for one computer (or $24 for multiple machines), and offers unlimited backup space.
Synchronized cloud storage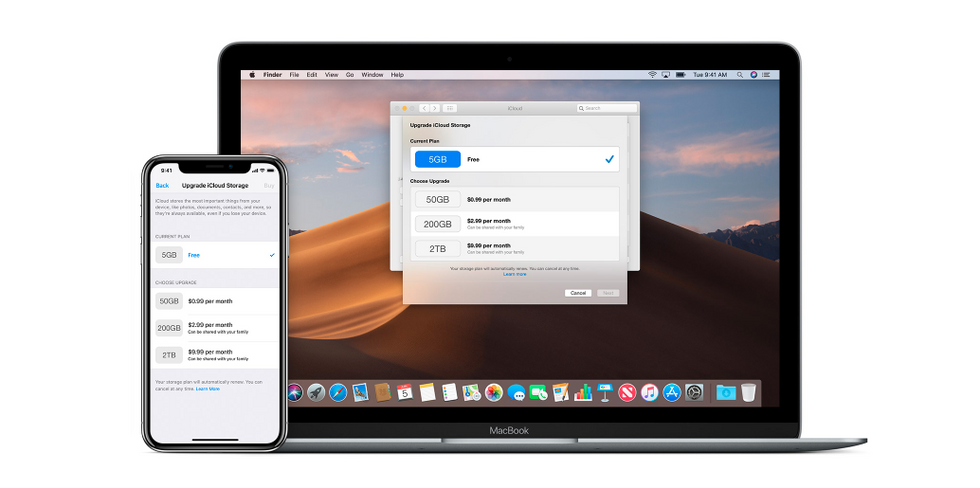 iCloud storage costs from free for 5GB to $9.99 a month for 2TBApple
If you don't want to create an entire backup of your computer, you can use services like Dropbox, Google Drive or Microsoft OneDrive to save your most important files online.

Mac users can pay for these as well, or they can go for Apple's own iCloud Drive service. This offers a one-stop-shop for all of your Apple data, and is where backed-up files from your iPhone, iPad and Mac all live. While it isn't an entire backup of absolutely everything on your computer, iCloud is a place to store most of your important files, plus photos, contacts and other documents.
Your first 5GB of space is free, then Apple charges $0.99 per month for 50GB, $2.99 for 200GB, or $9.99 for 2TB.
These services don't usually offer unlimited storage (apart from Google offering unlimited photo storage to Pixel users), but most have free options for storing your most valuable documents. They also make your files available across multiple devices, like smartphones and tablets, as well as through your computer and via the web browser of any other computer you log into. These services are really intended for saving your most important files and making them available everywhere, on any device.
In summary, the key to backing up your files is to do so regularly (or have the process automated daily, if possible) and to make multiple backups in more than one place. It may sound like overkill to backup both locally and online, but the cost of data storage is a small price to pay compared to potentially thousands of family photos — not to mention crucial work documents — being lost.
Like GearBrain on Facebook