One of the first smart lights we tested at GearBrain were from LIFX. Their smart LEDs were one of the first to connect directly to your home Wi-Fi router. No connected hub was required like other smart lighting systems by Signify (Philips Hue) and Sengled at the time. But recently, LIFX fell on hard times and its parent company, Buddy Technologies was going through a bankruptcy process in mid-April. This week, Feit Electric, a global lighting manufacturer based on our California purchased the assets for LIFX from Lifi Labs, Inc.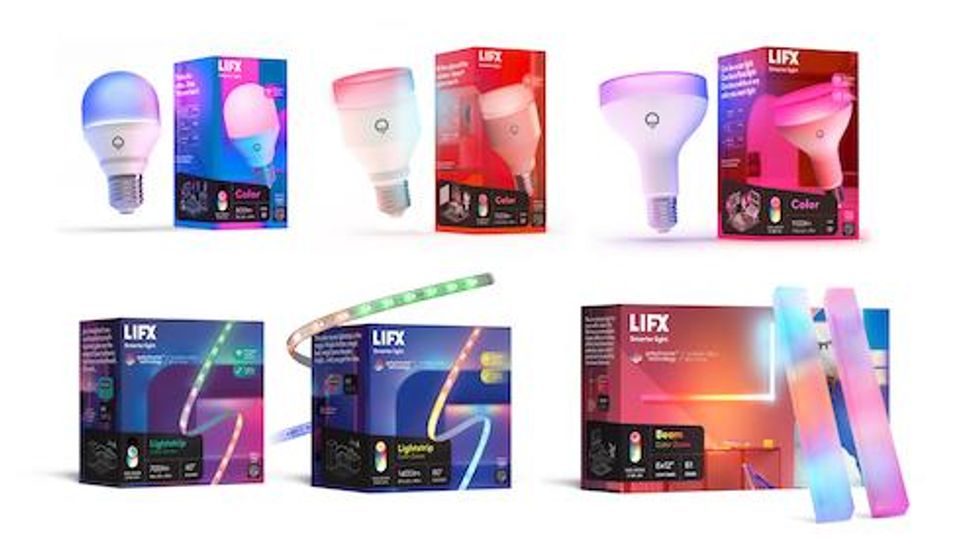 LIFX manufacturers smart lighting products like smart LEDS, lightstrips and tilesLIFX
What assets does Feit get from LIFX? They will be getting the patented smart lighting platform, a custom-built feature-rich app and firmware, product designs and ownership of the LIFX brand. Nice move.
"This acquisition is about fueling the LIFX vision of reinventing lighting," said Alan Feit, President of Feit Electric. "LIFX focused on the user experience, saying we deserved something better than the boring old light bulb. And then they delivered! LIFX products offer industry-leading bright vibrant colors, the coolest features that are fun to use, and lots of advanced control options while making it effortless and intuitive. We are excited to keep that momentum going with even more revolutionary products and new app features deserving of the LIFX brand. I can't wait to continue what they started."
Feit Electric will offer a suite of LIFX products and plans to expand the line with new innovations. In addition, Feit Electric will support and evolve the LIFX app and cloud platform while maintaining a separate Feit Electric smart platform and app with possible future integrations. No disruptions are expected to either platform. The LIFX brand and products will complement Feit Electric's line of products and benefit from Feit Electric's supply chain and distribution capabilities. Feit Electric will sell products under the LIFX brand in the United States and in other regions. Visit LIFX for all LIFX customer support inquiries and future updates.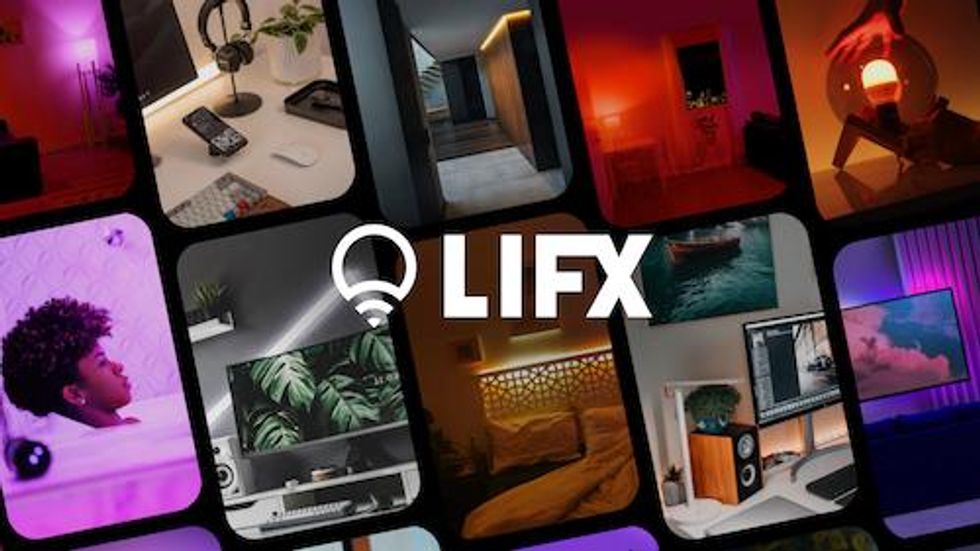 LIFX brandLIFX
At GearBrain, we tested many of LIFX products and liked how their app functioned. We also found the LIFX smart lights had a robust ecosystem of smart home device integrations. They are compatible with Amazon Alexa, Google Assistant and Siri (Apple HomeKit) voice platforms. According to our compatibility find engine, The GearBrain, there are over 336 smart devices that work with LIFX smart LEDs and growing.
Congratulations to Feit Electric on acquiring LIFX. We look forward to seeing new innovative smart lighting devices from both Feit and LIFX brands as well as testing them in real homes with normal connectivity.
Remember, if you want to see if LIFX or Feit smart lights are compatible with your existing smart devices, you can use The GearBrain to find the answer. It's easy to use and free.
How to Find Products in The GearBrain, Our Compatibility Find Engine for Smart Devices www.youtube.com