Companies building and testing autonomous vehicles will be able to operate them on public roads in Florida without anyone behind the wheel starting July 1.
The move follows in the self-driving tire tracks of California, which also allows vehicles to drive on its roads without anyone behind the wheel. But building further on this position, Florida will exempt these autonomous cars from rules that prevent the use of televisions and other video displays in the vehicle.
Read More:
In other words, anyone riding in one of these truly driverless vehicles does not need to pay attention to the road ahead, nor do they need to have access to vehicles controls, and they are legally allowed to watch video on a smartphone or other device with a display.
This part of the House Bill 311, signed into law by Florida's Governor Ron DeSantis last week, essentially permits the use of fully autonomous taxis, where passengers don't need to operate the vehicle or pay attention to their surroundings.
Instead of being monitored by someone onboard, the vehicles must still be wirelessly connected to a "remote human operator." The new law describes this as "a natural person who is not physically present in a vehicle equipped with an automated driving system who engages or monitors the vehicle from a remote location."
This remote operator must be able to monitor the vehicle, but also "have the ability to perform aspects of, or the entirety of, the dynamic driving task for the vehicle or cause the vehicle to achieve a minimal risk condition."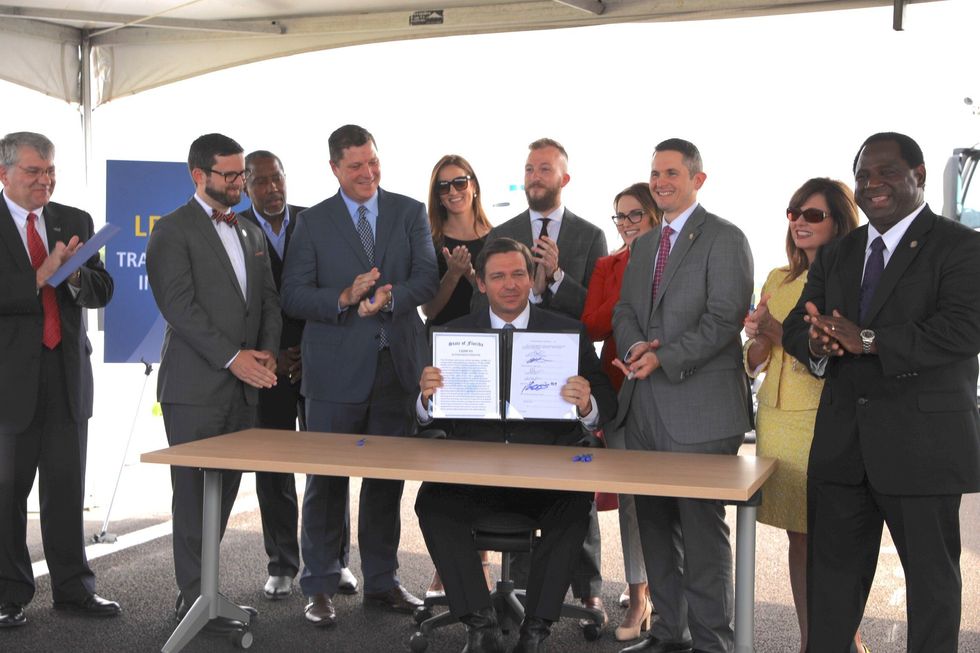 The bill will come into law on July 1Governor's Press Office
In other words, the remote operate must be able to help if the vehicle gets confused, or finds itself in a dangerous situation and needs human assistance to get back on track.

Governor DeSantis said: "Signing this legislation paves the way for Florida to continue as a national leader in transportation innovation and technological advancement."
Representative Jason Fischer added: "We here in Florida are pioneering the most exciting innovations in transportation. This bill on self-driving cars will usher in a new era of smart cities that will not only expand our economy but increase road safety and decrease traffic congestion."
While these goals are certainly true in an ideal world — where all vehicles on a given road are automated and able to communicate with each other — the reality is still rather different.
A fatal accident involving an autonomous test vehicle operated by Uber hit and kill a pedestrian in Arizona in 2018 is still a recent memory, and even simpler semi-autonomous systems like Tesla Autopilot are still occasionally being used irresponsibly by their owners.