Like GearBrain on Facebook
The newest feature added to Tesla's Autopilot driver assistant system has been branded as potentially unsafe, and performs overtaking maneuvers that could result in the driver getting a ticket.
These are the findings of Consumer Reports, which has tested Tesla's new Navigate on Autopilot system, and found its driving skills to fall well short of those of a human.
Read More:
The system is supposed to allow for automated lane changes, where the car will indicate, then switch lanes to overtake slower traffic, and get finally itself into the correct lane on a multi-lane road. But the system's observational skills are somewhat lacking, putting drivers in potentially unsafe situations, and even potentially earning them a ticket for illegal overtaking maneuvers such as passing on the right.
This damning report comes just days after the U.S. National Transportation Safety Board said a Tesla Model 3 driver was killed in a collision with a semi trailer in Florida in March, while his car's Autopilot system was active. The crash was eerily similar to that which killed Joshua Brown, whose Tesla Model S crashed into a truck he and the Autopilot system failed to spot in 2016. In both cases, the drivers had set Autopilot to travel above the speed limit.
Consumer Reports said: "We found that Navigate on Autopilot lagged far behind a human driver's skill set: The feature cut off cars without leaving enough space and even passed other cars in ways that violate state laws...As a result, the driver often had to prevent the system from making poor decisions."
The driver can cancel an automated lane change and take back control by steering the wheel against what the car wants to do, or by tapping the brake pedal.
It was also found the system would fail to judge the close speed of vehicle approach from behind in the outside lane. This caused the Tesla to attempt lane changes and overtakes which would result in the approach vehicle needing to brake. Compounding this, the Autopilot system would sometimes then brake to create a larger gap between itself and the vehicle in front — no doubt further angering the following driver it just cut off.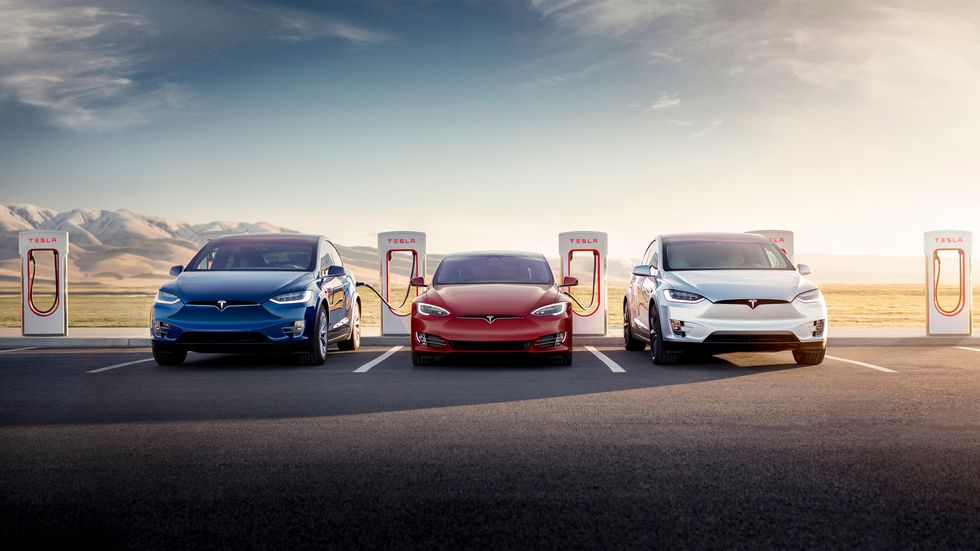 Autopilot is available on all models of Tesla carsTesla
Jake Fisher, senior director of auto testing at Consumer Reports, said: "The system's role should be to help the driver, but the way this technology is deployed, it's the other way around. It's incredibly nearsighted. It doesn't appear to react to brake lights or turn signals, it can't anticipate what other drivers will do, and as a result, you constantly have to be one step ahead of it."

Fisher added: "This isn't a convenience at all. Monitoring the system is much harder than just changing lanes yourself. Using the system is like monitoring a kid behind the wheel for the very first time."
As well as raising potential safety concerns due to a lack of situational awareness, the report also addresses how Navigate on Autopilot would drive illegally. Consumer Reports says several of its testers saw the system initiate a pass on the right on a two-lane divided highway — considered an "improper pass" according to Connecticut highway laws, and which could result in the driver getting a ticket.
The Tesla system also failed to return to the lane where it was originally traveling after overtaking, the report said — a move which could also result in a telling-off from a highway cop.
David Friedman, vice president of advocacy at Consumer Reports, said: "Tesla is showing what not to do on the path toward self-driving cars: release increasingly automated driving systems that aren't vetted properly."
Tesla said: "Navigate on Autopilot is based on map data, fleet data, and data from the vehicle's sensors. However, it is the driver's responsibility to remain in control of the car at all times, including executing lane changes."
From Your Site Articles
Related Articles Around the Web
Like GearBrain on Facebook