Amazon's voice assistant Alexa has very strong opinions on who will win the "Game of Thrones," with Episode 6 of Season 8 dropping tonight, May 19, 2019 at 9 pm on HBO. Asking Google Assistant what it thinks, and it responds, "Sorry, I don't know how to help with that." Alexa, however, may be a fan because its prediction is significant — and it's not the person you've been led to believe.
SPOILERS AHEAD: WE WARNED YOU.
When asked, "Alexa, who do you think will win the Game of Thrones," the Amazon voice assistant says it is rooting for someone on the Stark family line — but with Sansa Stark as the ultimate ruler, and with her younger sister, Arya Stark, as the hand.
"In Episode 5 this season, Daenerys went full mad Targaryen," said Alexa. "Now it's anyone's guess. I think Jon will be too disillusioned to rally the spirits. So I'm rooting for Sansa Stark as the queen of Westeros with Arya as the hand."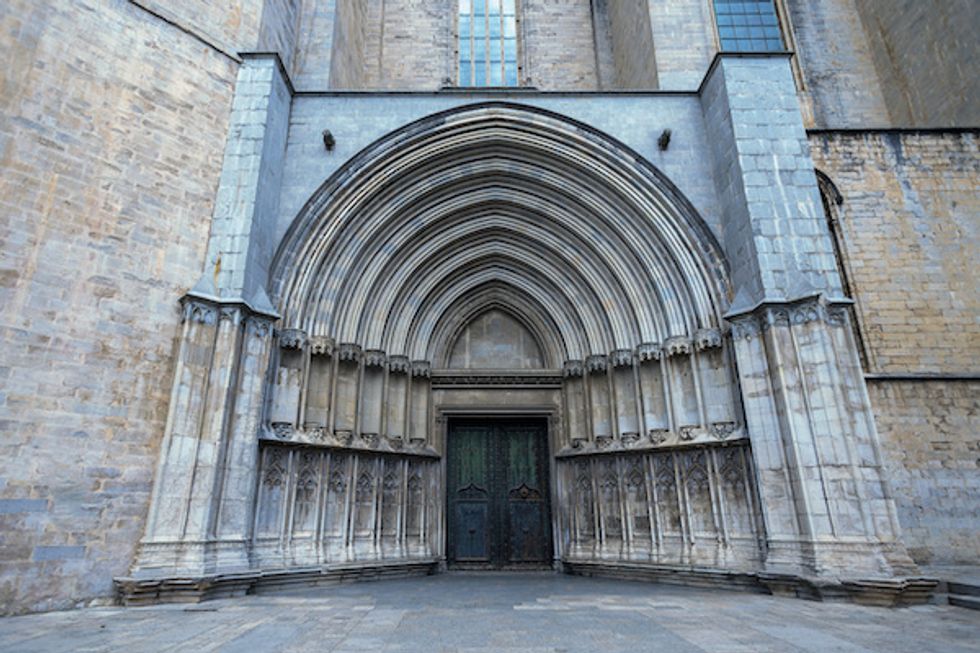 Alexa, Amazon's voice assistant, has a strong opinion of who will ultimate lead Westeros, and sit on the Iron ThroneiStock
Of the Game of Thrones characters, this is not the direction, with Sansa ruling Westeros, that many fans likely expect. While Amazon Alexa's prediction can't be called a leak, it is based on recent events in this last "Game of Thrones" season.
For those who have been following all eight seasons of the HBO show, Sansa is now the Lady of Winterfell. Arya rode off at the end of Season 8, Episode 5 on a white horse after the fires set by Daenerys Targaryen and her last dragon, Drogon, consumed King's Landing. We don't know where she may be going next, although many suspect there's something to the prophecy of Arya killing someone with green eyes, which may be Daenerys.
As to whether Sansa and Arya will be left as the leaders of Westeros, certainly a couple of magazine covers the two actors have graced in recent weeks and months may be a clue. Sophie Turner, who plays Sansa, and Maisie Williams, who plays Arya, have appeared on the April 2019 cover of "Rolling Stone," and Glamour UK's cover for the spring and summer issues of 2019.
Season 8, Episode 6 is the final episode of the entire series, and everyone has a prediction as to who will ultimately win the Iron Throne. Will Alexa be correct? We only have hours to wait.