Like GearBrain on Facebook
The biggest day in the automotive calendar is almost here, as manufacturers from all over the world prepare to gather at the Geneva motor show - and for 2018 there will be more electric and hybrid cars than ever before.
Kicking off on March 6, the show takes place at the Palexpo convention center next to Geneva airport, Switzerland. Almost all major manufacturers will use the show to reveal new models and concept cars designed to give us a glimpse at the future of electric, autonomous motoring.
From electric SUVs to Italian supercars - and even the odd flying car - here is a selection of what to look forward to at the 2018 Geneva motor show.
Audi E-tron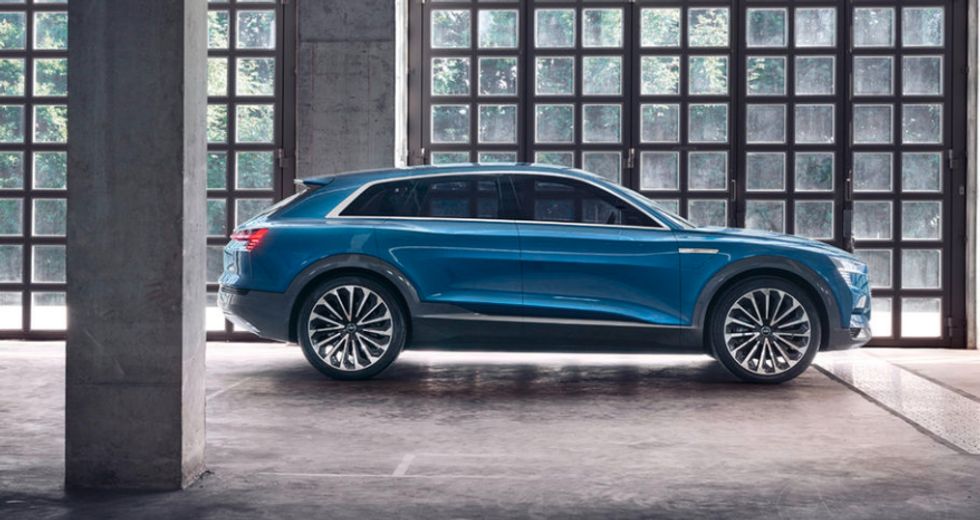 E-Tron will go from concept to production-ready at GenevaAudi
Audi will lock horns with Jaguar at Geneva this year, as both finally reveal the production versions of their electric SUV concepts. Audi's E-Tron name has been applied to several electric concepts in recent years, but this will be the real deal - an electric Audi ready to go on sale later in 2018. The car is expected to cost in the region of $85,000 and have a range of just over 300 miles, similar to the Tesla Model X.
Bentley Bentayga PHEV

The first-ever plug-in Bentley will be the Bentayga hybridBentley
Bentley's first-ever electrified car, a plug-in hybrid version of its Bentayga luxury SUV, will be revealed at Geneva. It will sit alongside an equally-new V8 version of the car, and both join the original W12-engined model. The new hybrid will use the same powertrain, consisting of an electric motor and 3.0-liter engine, as the Porsche Cayenne S E-Hybrid.
BMW M8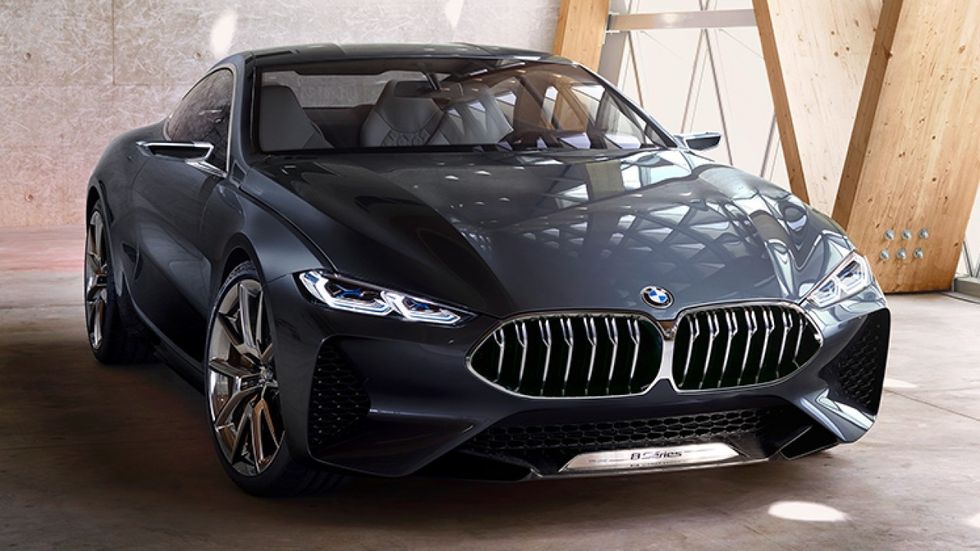 The M8 sports car will look similar to this 8-Series concept from 2017BMW
Not a hybrid, nor is it electric - but the M8 gets a place on our list because it's based on the gorgeous 8-Series concept we saw last year (pictured above). Tipped to have 600 horsepower, the M8 will hit dealerships in 2019 and go up against cars like the Aston Martin DB11
BMW i8 Roadster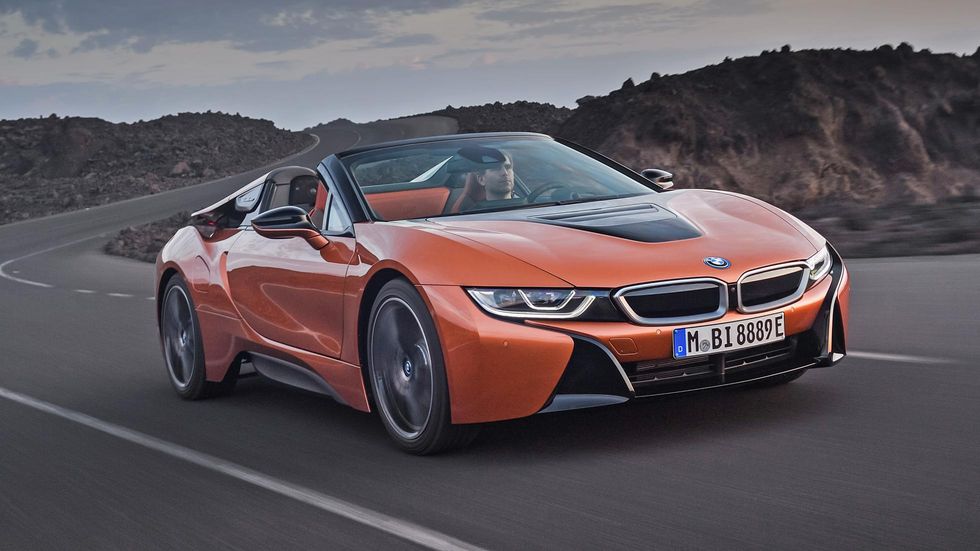 BMW's convertible hybrid sports car goes on sale this yearBMW
Also on the BMW stand at Geneva will be the i8 Roadster, the new topless version of the company's hybrid sports car. Powered by the turbocharged petrol engine from a Mini Cooper S and two electric motors, the i8 has a chassis made from carbon fibre-reinforced plastic.
Ferrari 488 Pista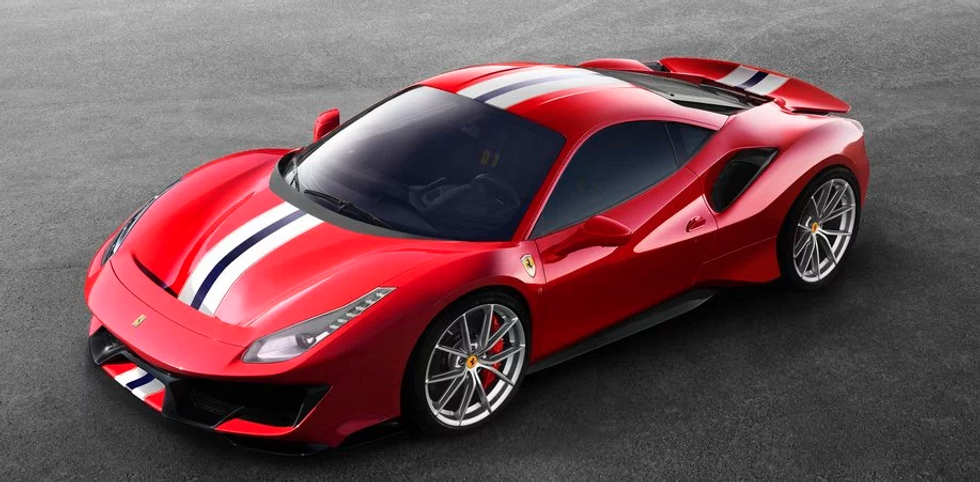 Meaning 'track' in Italian, the Pista is a more hardcore version of the 488Ferrari
A faster, lighter, more powerful and more expensive version of the 488, the new 488 Pista will get its public debut under the spotlights at Geneva. The car has over 700 horsepower, a 0-62mph time of 2.8 seconds and a top speed of 211mph. Although there is only one hybrid Ferrari for now - the LaFerrari - we suspect the 488's replacement could well benefit from electrical assistance, potential making the Pista the end of an era.
Honda Urban EV and Sports EV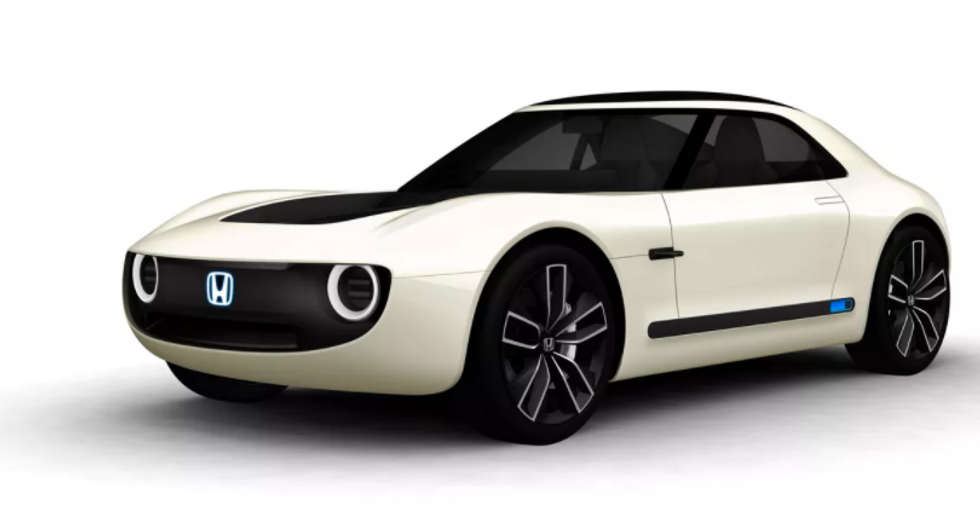 Retro-inspired Sports EV will go on sale in 2020Honda
Honda won the hearts of the motor industry when it revealed the Urban EV and Sports EV concepts in 2017. Instead of going down the spaceship route of electric car design, Honda has raided its back catalogue to come up with these retro wonders. Although only concepts for now, the Urban EV is planned to go into production in 2019, followed by the Sports EV in 2020.
Hyundai Kona Electric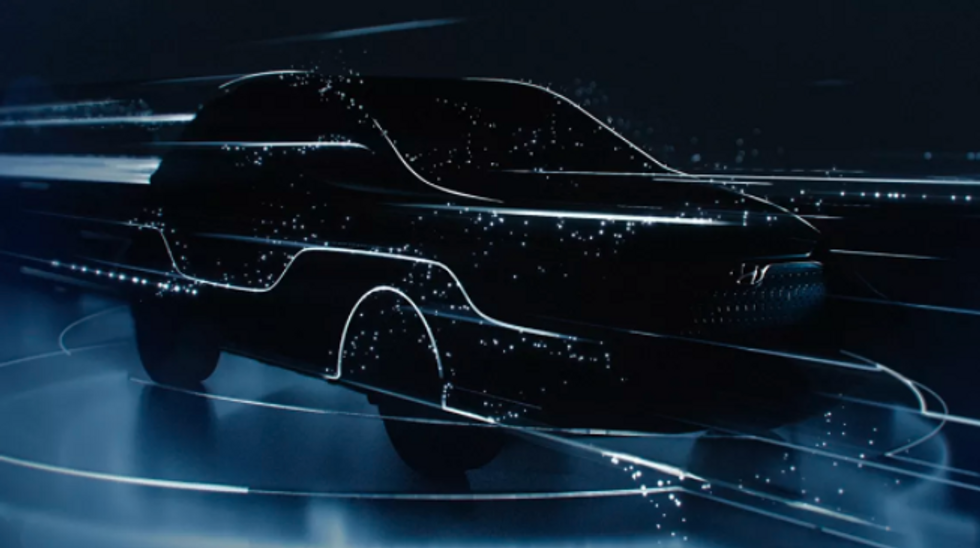 This teaser is all we have seen of the electric Kona so farHyundai
Aimed directly at the popular Nissan Leaf, the all-electric Kona is Hyundai's latest move into the EV (electric vehicle) market. A range of 290 miles is expected, almost double that of Hyundai's other electric car, the Ioniq. Autonomous driving is expected from the Kona, tipped to enable it to drive itself in traffic at up to around 35 mph.

Jaguar I-Pace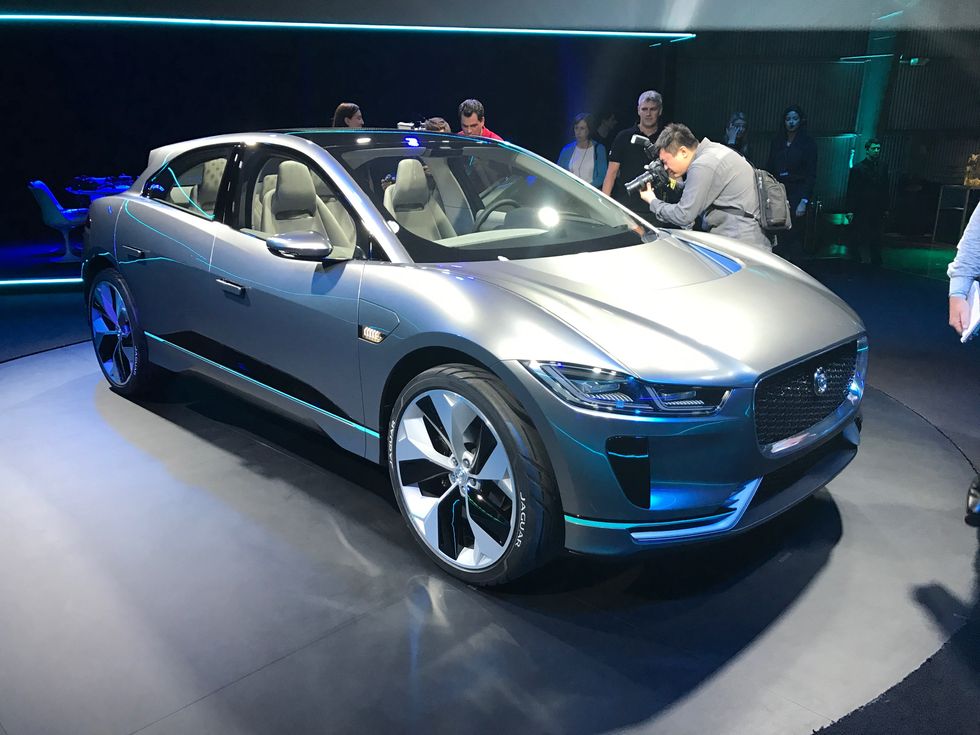 The concept version seen here was revealed in November 2016GearBrain
Jaguar will reveal the production version of its I-Pace electric SUV at Geneva, 15 months after the concept was first shown off. The car will be seen as a direct rival to the Tesla Model X, with an equally spacious interior, a 100kWh battery pack, and a rapid charging system said to replenish the battery by 80 percent in 45 minutes. A 310-mile range is expected and the car will start at around $85,000 when it goes on sale later this year.
LVCHI Venere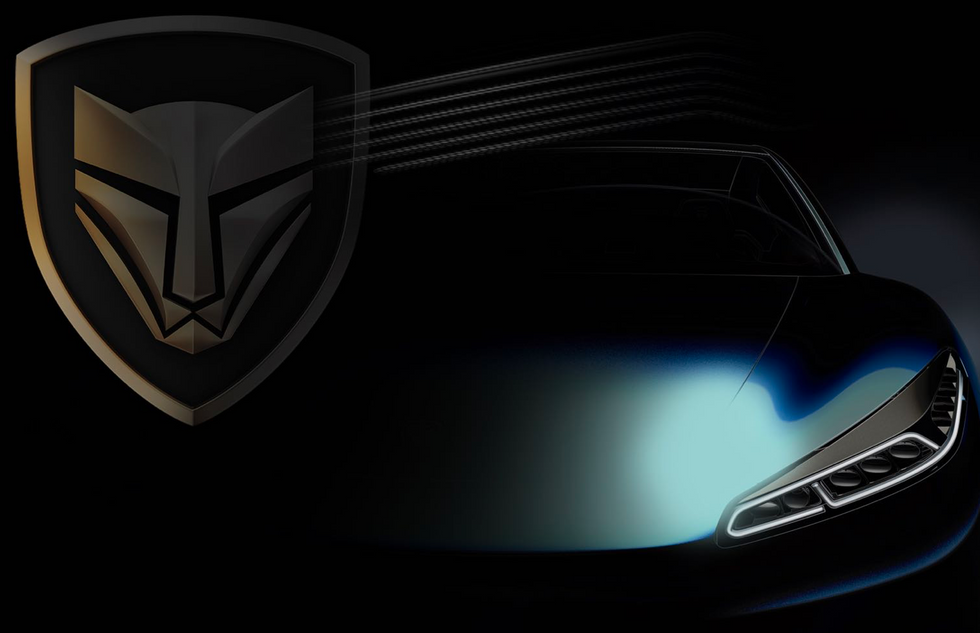 This is all we've seen of the Venere so farLVCHI
Chinese startup LVCHI will use Geneva to reveal an electric sports car called the Venere, pictured in a teaser image above. The company claims its carbon-bodied, 2,100kg car can accelerate to 62mph in under three seconds, has a top speed of over 155mph and a range of over 310 miles. Its four electric motors produce a total of 990 horsepower.
McLaren Senna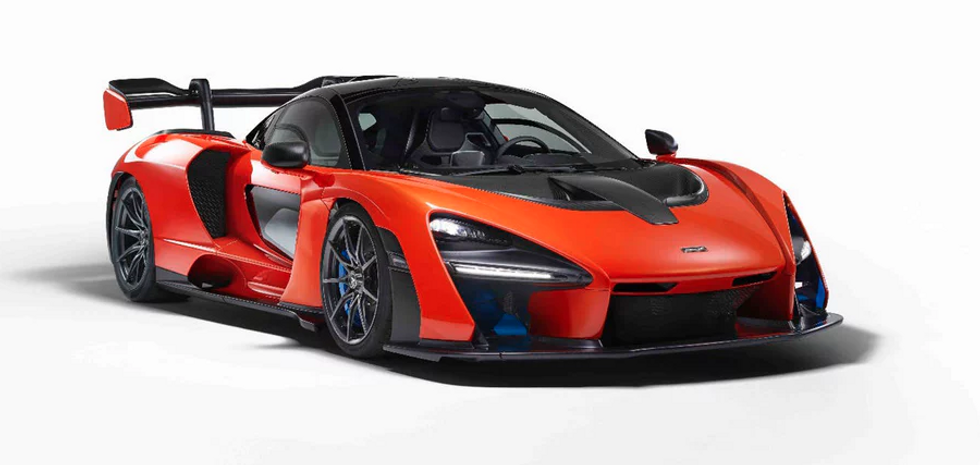 Ugly, sure. But that isn't the pointMcLaren
Another supercar which sneaks into this list for its looks rather than any electric smarts, the McLaren Senna will receive its first public display at Geneva. Aesthetically a long, long way from the company's attractive 720S (revealed at Geneva last year), the Senna is built to be one if the quickest road-legal cars ever made - not the prettiest. It has 660 horsepower, yet weighs just 1,200kg - and there are see-through perspex panels in the doors, because why not?
Mitsubishi e-Evolution concept

Backwards-opened doors make getting into the rear seats easierMitsubishi
First shown at the Tokyo motor show last year, the e-Evolution concept will get its European debut at Geneva. The concept is what Mitsubishi expects its future electric SUVs to look like - although we doubt the fighter jet-style topless steering wheel will make it into production...
Pal-V Liberty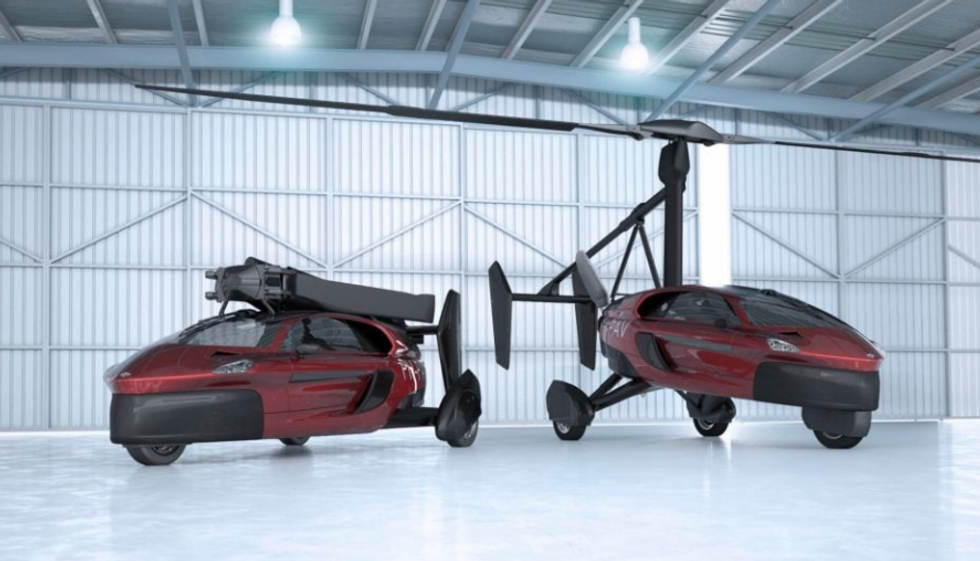 Part plane, part car - but will it ever take off?Pal-V
One of several companies claiming it produces the 'world's first flying car', Pal-V will bring its car-cum-helicopter to Geneva. The $600,000 Liberty is said to be fully compliant with current road and aviation regulations, and the first deliveries will begin in 2019. The Liberty has a top speed of 100mph on land and 112mph in the air, while it can achieve a range of 800 miles on the road or 310 miles of flying. Only 90 will be built.
Polestar 1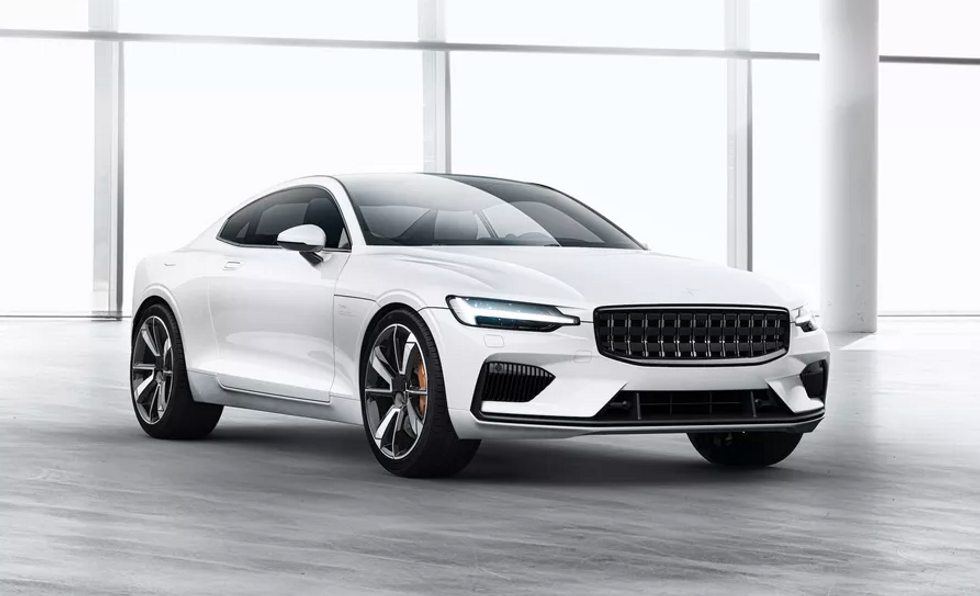 Hybrid Polestar 1 will be sold exclusively via a subscription servicePolestar/Volvo
Volvo-owned Polestar will show off its first car in Geneva, conveniently called the 1. The car is a 590 horsepower hybrid GT coupe which will act as a halo model for future Polestar cars - all of which will be fully electric. Unlike those, the 1 has two electric motors driving the rear wheels and a petrol engine driving the front wheels.
Instead of being sold like a conventional car, all of the Polestar 1s will be offered via an all-inclusive subscription service where buyers pay monthly for either two or three years. The costs are not yet known, however if the car were to be offered for purchase it would cost approximately $160,000.
Range Rover SV Coupe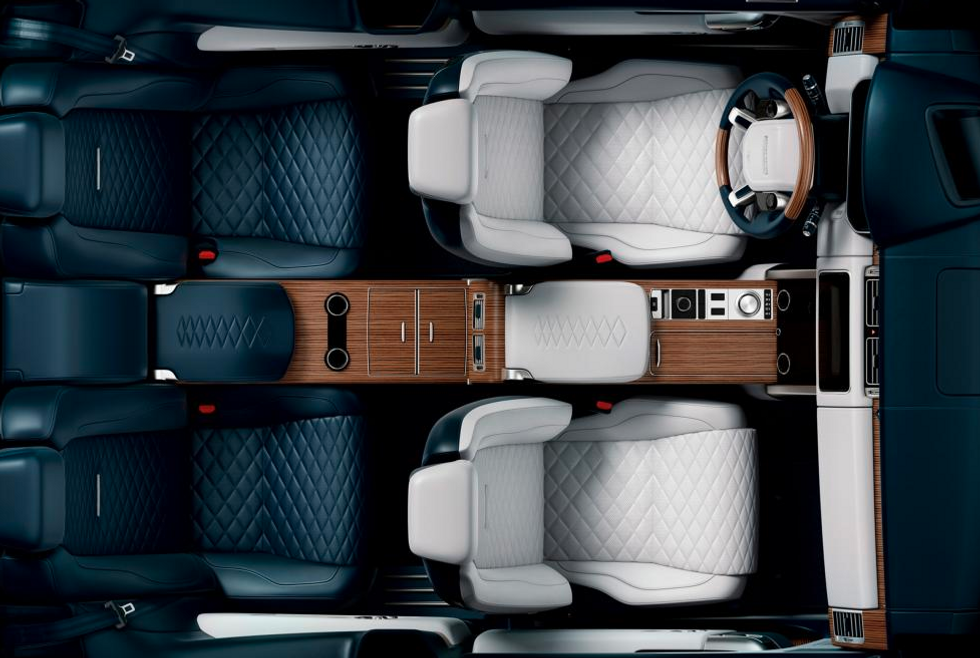 We are big fans of the wooden center consoleJaguar Land Rover
Fancy paying $350,000 for a limited-run, two door Range Rover? The question hadn't crossed our minds either, yet here we are; 14 years after the Range Stormer concept was shown off by Land Rover, the company will produce its grandchild in limited numbers. Only 999 will be produced and a teaser image of the interior shows lots of beautiful wood, leather, and the same stylish infotainment system as the Range Rover Velar.
Renault Zoe R110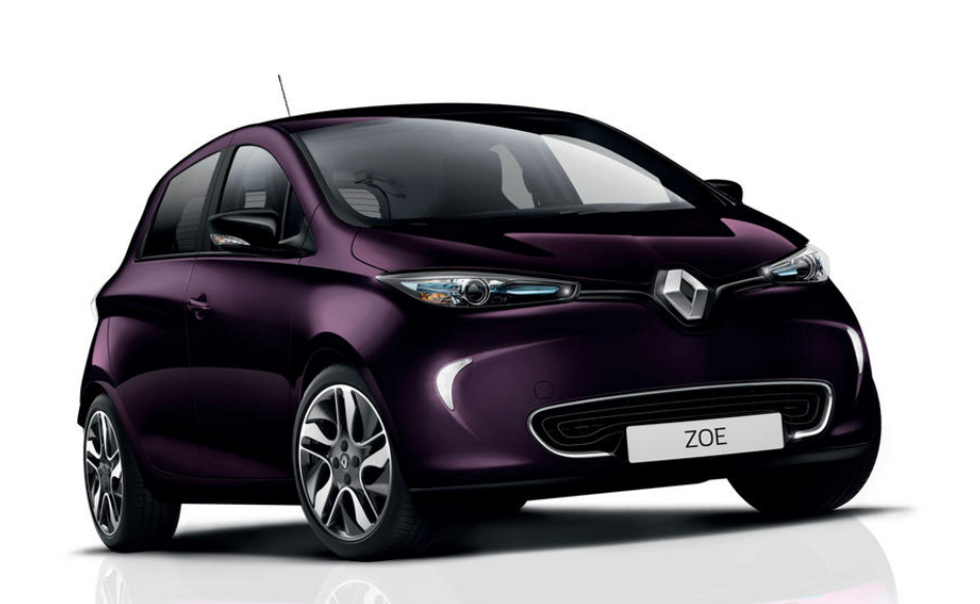 Not quite a hot hatch, but over 100hp in the electric Zoe sounds funRenault
A slightly hotter version of Renault's electric city car, the new Zoe R110 has 107 horsepower and a claimed 250 miles of range. The perfect city commuter car? Quite possibly.
Rimac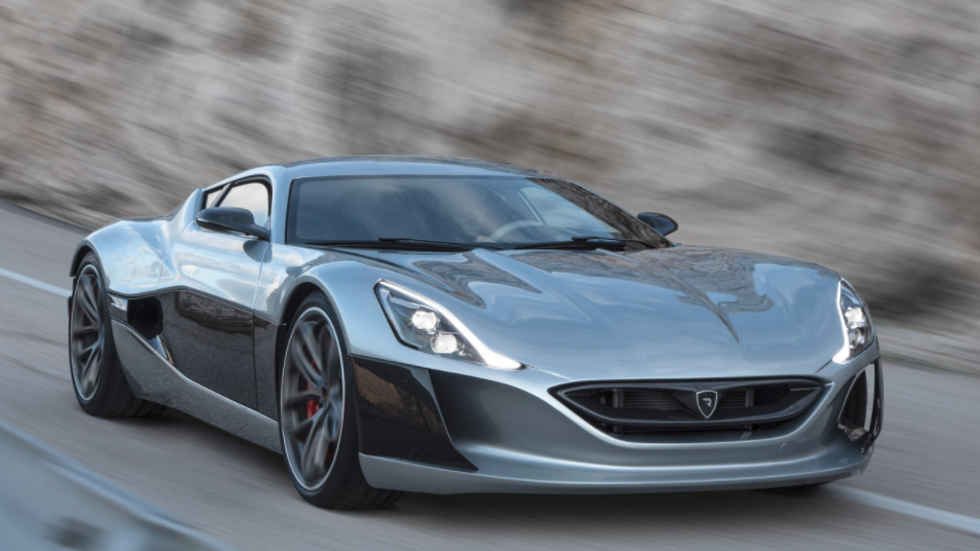 Croatian electric supercar maker is back with Version 2.0 for GenevaRimac
Rimac's first electric supercar, the Concept One, is unfortunately best known for tumbling down a Swiss Alp with The Grand Tour's Richard Hammond behind the wheel. Now though, Rimac will use Geneva to reveal a new car, dubbed the Concept Two. Faster, more luxurious and more expensive than its predecessor, the new car is claimed to have a high level of autonomy and a 120kWh battery pack. With the 2020 Tesla Roadster in its crosshairs, Croatian company Rimac has described the car as "a true game-changer". Where only eight Concept Ones were produced, Rimac says 100 of examples of the new car will be made.
Volkswagen ID Vizzion concept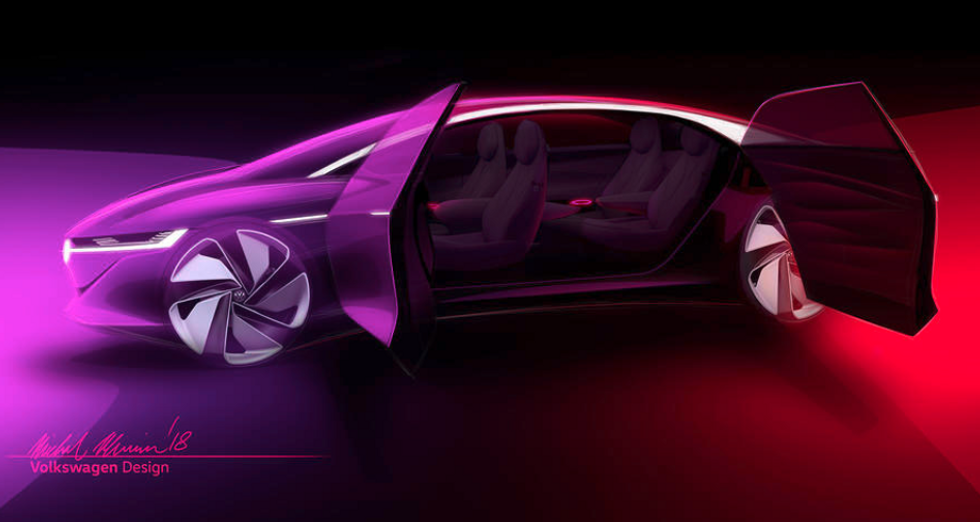 Strictly a concept, the Vizzion has no driver controls at allVolkswagen
No stranger to producing outlandish concepts, Volkswagen will reveal the Vizzion at Geneva, the latest instalment of its ID range. A sedan with backwards-opening rear doors, the Vizzion fully electric and, as you might expect from a far-flung concept, it has no conventional driver controls at all. Instead, the cabin focuses on passenger comfort and entertainment.
Like GearBrain on Facebook