Self-driving cars are clearly not a lark to GM with the Detroit-based auto maker spending $100 million to upgrade two plants in Michigan to start building its self-driving car, the Cruise AV.
While companies from Google to Apple, Uber to Telsa are all working on self-driving vehicles, GM, a storied American automaker, is pushing heavily into autonomous technology. The Cruise AV will start production in 2019, although the company has already been producing test vehicles.
The car, which is expected to look somewhat like a Chevrolet Bolt, will be built to be completely autonomous: that means no steering wheel or pedals — in other words, no driver except for the AI inside the vehicle. Passengers will give directions and instructions to the car through a touchscreen on the dash.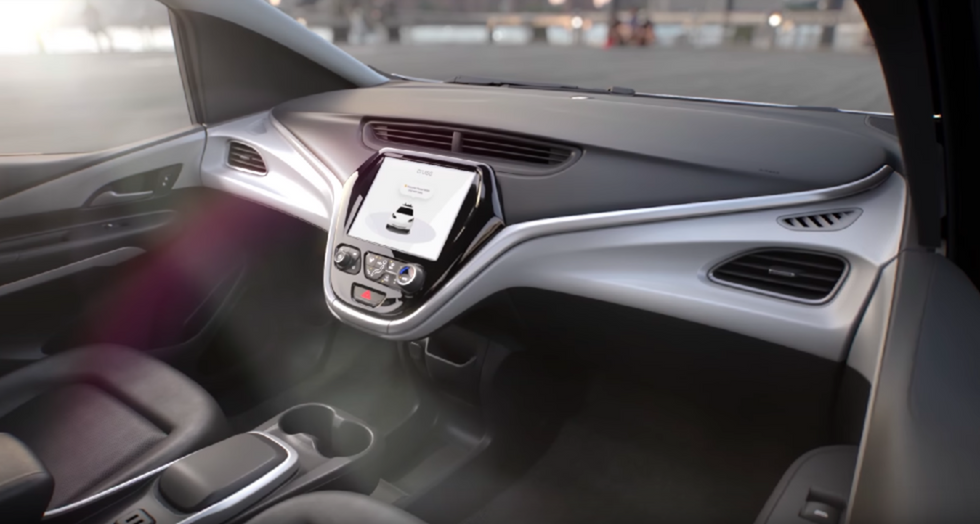 Passengers will give driving instructions to the car through a touchscreenGM
GM bought Cruise Automation — the tech behind the new Cruise AV — for a reported $600 million in 2016. The carmaker also hired famed hackers Charlie Miller and Chris Valasek just last year to bring their unique abilities to both GM's cybersecurity and self-driving car groups. The two had famously hacked a Jeep in 2015 remotely.
The automaker is moving quickly to get what it says will be self-driving car fleet on the road by 2021. and the $100 million investment earmarked for upgrades to both its Orion Assembly and its Brownstown Battery Assembly plants, both in Michigan.