Like GearBrain on Facebook
This week, Google is expected to make a major announcement about video games, as its hosts its first ever keynote at the Game Developer Conference (GDC).
Held in San Francisco, the keynote kicks off at 10am PDT / 2pm EDT and, although the content of the announcement is still largely shrouded in mystery, the company has begun to tease some details.
Read More:
We have also seen patents filed by Google related to a video gaming system, and the company has publicly tested a game-streaming platform called Project Stream. Known internally as Yeti, the platform is believed to be a game-streaming service which could become the 'Netflix of video games.'
Here's everything we know so far:
First, what is a game streaming platform?
A number of companies have tried and failed over the last few years to produce a workable game-streaming platform, where PC- and console-quality video games can be played anywhere. Instead of the player's own computer or console doing the heavy lifting, the game is played on a server, with the audio and visual streamed to your television, or any other device with a display, like a smartphone or tablet.
In theory, you play with a controller as normal, but your inputs are sent over the internet to the platform's server, which runs the game and sends back the picture and soundtrack to your display.
The problem is, while logically sound, video gaming (unlike streaming of TV shows and music tracks) requires a very fast connection with near-zero latency — that is, the time it takes your inputs on the controller to be sent to the server and acted upon. Any noticeable latency, or lag, will ruin a video game, as there will be a small delay between the player squeezing their trigger and the game character firing their weapon. For online multiplayer gaming this is a total deal-breaker.
It will be interesting to see if Google has created a platform which works reliably, and what the minimum requirements will be for a player's internet connection.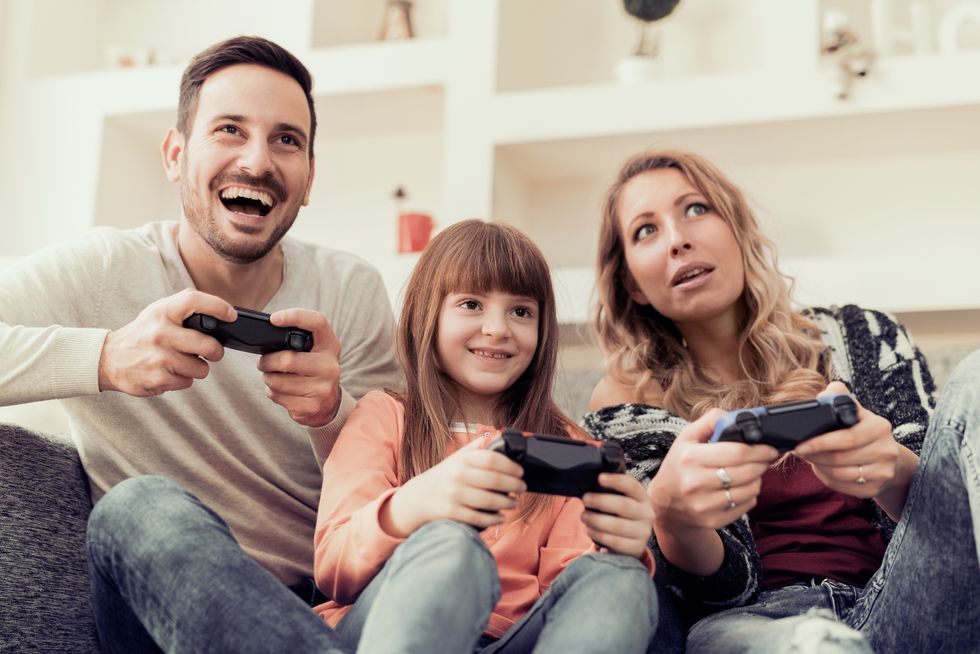 A streaming platform would mean no need to buy an expensive PC or consoleiStock
What are the benefits of video game streaming?

Firstly, there is no need for the player to buy expensive and powerful gaming equipment, like a PC or console. Instead, they just need a controller and a device which streams the content to a display.
Google already has the latter in the form of its Chromecast, a dongle which plugs into the HDMI port of a display or television, connects to the internet over Wi-Fi, and streams content from the likes of Netflix.
Chromecast can already be used to play smartphone-grade games on your TV, so it isn't hard to imagine the system being used to play more demanding games, too.
By using simple hardware like a Chromecast, consumers could gain access to high-end video games without the cost of a console or gaming PC. And, being a streaming service, it is highly likely that Google would charge a monthly fee for access to games, instead of charging per title.
In a world where consumers are used to not owning albums and films, Google giving video games the same treatment makes perfect sense. This is especially true, given how games are often played intensively at launch, then abandoned when a new version comes along a year or two later — epic story-based titles like Grand Theft Auto and Red Dead Redemption notwithstanding.
Paying monthly to always have access to the latest Call of Duty and Fifa games, which come out yearly, makes a lot of sense compared to paying $60 or more for a game which is outdated in 12 months and worth far less on the second-hand market.
Google has been working on a video game controller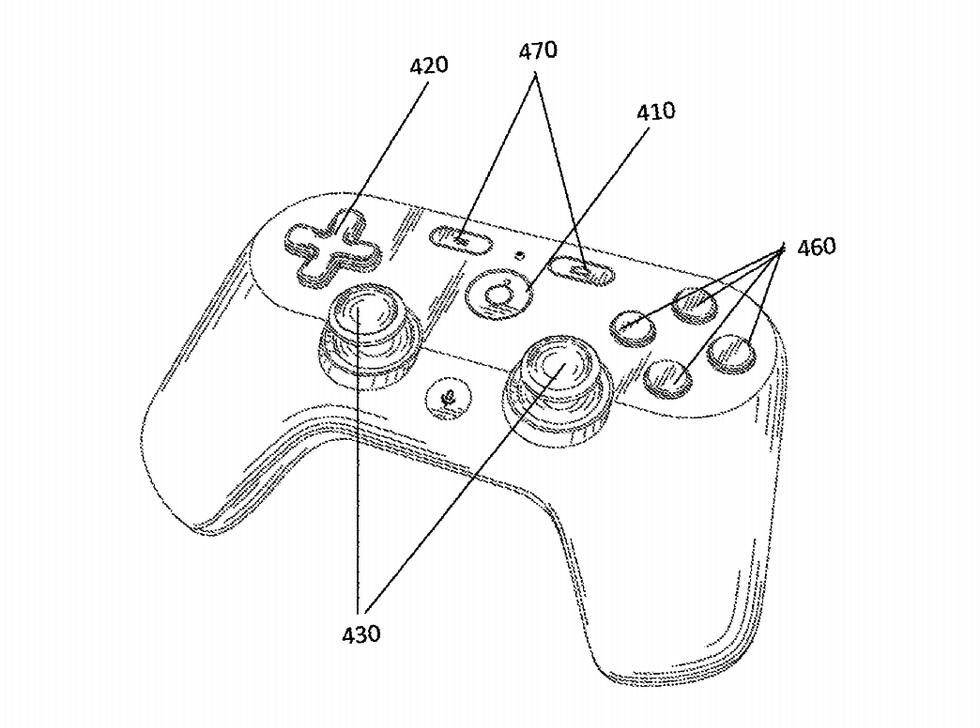 Patent reveals what a Google gamepad could look likeGoogle
A patent filed in October 2018 and made public at the end of January this year reveals Google has been working on a video game controller which works in conjunction with a 'host device.'

The patent describes a system where the gamepad, complete with notification system for saying when your friends are online, lets you play games on a wide range of compatible devices, such as a television or tablet.
In essence, Google is believed to be working on a 'Netflix for video games', where the content can be streamed on a wide range of devices, and the processing is done by Google's servers instead of on a console owned by the gamer. This would be a similar system to OnLive, a video game streaming service which launched in 2010 but shut down after being acquired by Sony in 2015.
The abstract of Google's patent describes a "seamless activation of a game or other application on a host device from a game controller. The game may be launched on the host device in response to an activation signal that is dispatched from the game controller."
Put simply, this sounds like a system where the controller is the heart of the system, telling the host device — such as an internet-connected TV, computer, smartphone or tablet — what game to display on its screen.
A subscription-based game streaming service has been in the works since at least a year
Codenamed Yeti, Google's game streaming platform was first reported on by The Information back in February 2018. Unnamed Google insiders said a subscription-based platform which could work through the Chromecast or possibly a Google-made console was in development.
What has Google said so far?
The company has been vague, but sounds confident about what it is about to deliver. The company tweeted on March 12 to say: "Gather around as we unveil Google's vision for the future of games at GDC19."
Google claiming to hold the keys to "the future of gaming" is a bold statement to make — the sort of claim we would normally expect from Microsoft or Sony, not a company which has until now had very little presence in the industry.
That said, Google wants to make money just like everyone else. And while music, TV and movies each produce healthy revenue, gaming is now the largest sector of the entertainment industry, worth an estimated $137.9 billion annually as of fall 2018.
Half of that (and growing) comes from mobile gaming as opposed to PC and console. But with a system potentially capable of streaming the same high-quality titles to smartphones and televisions alike, Google can offer something for everyone. Mobile games for casual players would be sent down the same pipe as AAA titles for hardcore PC and console gamers.
The foundations have already been laid
Google made no secrets about running a public test of Project Stream in the fall of 2018, where gamers were invited to take part in a "technical test" streaming Ubisoft's hit game Assassin's Creed Odyssey through the Google Chrome web browser.
What will be crucial for Google is to get a broad range of developers and publishers onto its new platform from day one. It will need to appeal to casual mobile gamers and hardcore PC gamers alike, possibly with a tiered pricing structure to offer something for everyone.
And, of course, if Google proves it can stream AAA titles with no buffering, no dropped frames and no latency, you can bet that Sony and Microsoft will be racing to offer services of their own. Indeed, Microsoft is already preparing for the disc-less future, with the imminent launch of an Xbox One with no disc drive. That will rely on game downloads for now, but streaming is surely the next step.
From Your Site Articles
Related Articles Around the Web
Like GearBrain on Facebook