Like GearBrain on Facebook
Users of If This, Then That have expressed anger and disappointment towards Google, as changes set for Gmail on March 31 will break how IFTTT works.
IFTTT is a free, third-party platform which allows various online services to interact with each other. For example, once a user creates a so-called applet, an email entering their Gmail inbox containing a certain word in the subject line could, under automated instruction from IFTTT, cause something to happen — such as the creation of a new task in the Trello to-do application.
Read More:
At GearBrain we have written extensively about IFTTT, and how it can be used to help automate your smart home. For example, emailing a certain Gmail address with a certain word in the subject line could activate a routine in your home, via IFTTT.

But, part of changes Google is making to how it handles user data, known as Project Strobe, IFTTT will no longer be able to use Gmail as a trigger to promote automation actions to take place.
IFTTT users who have applets set up to use Gmail as a trigger expressed their anger on Reddit . "This sucks. I create my work cards in Trello from the emails I receive at a specific level," said one user. "Now I have no way to automate that functionality without doing it myself every single day."
"There's a lot of functionality being lost here," another said, while one explained how IFTTT and Gmail interaction is crucial for running their business. "I rely on IFTTT and the Gmail applet for a significant amount of automation for my business. Finding another solution will cause a large amount of downtime and stress to me. Things my employees rely on will cease to function entirely."

The person, who has the username Esivni, explained how their business uses Gmail and IFTTT to "take information, like new support requests from our G Suite account, and input that into our support queue."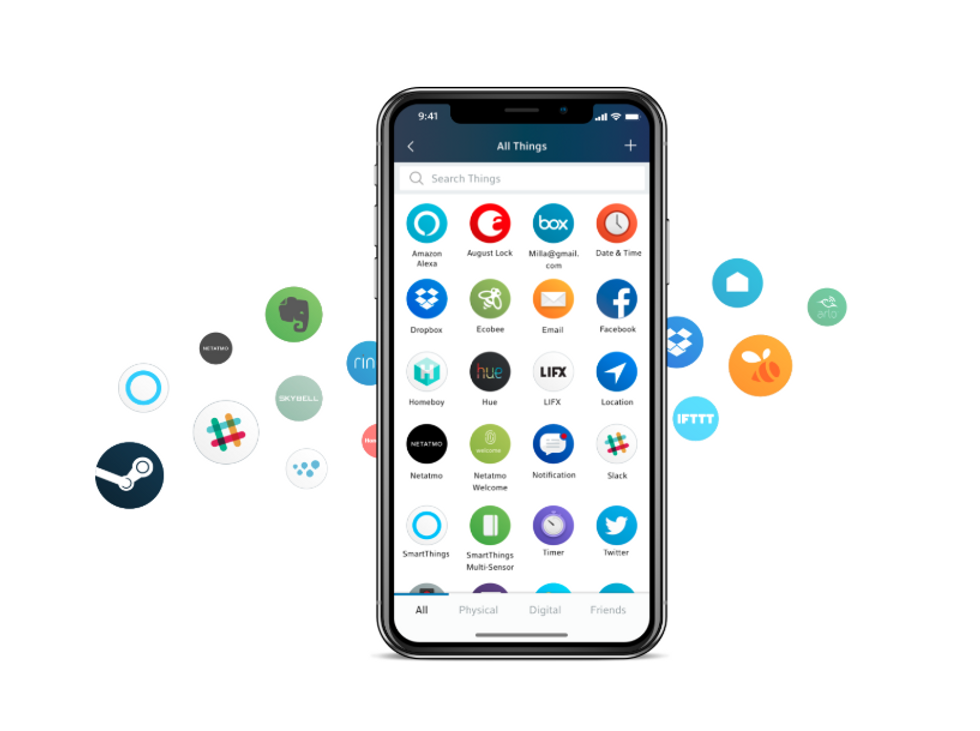 Automation app Stringify will no longer work with Gmail from March 31 Stringify
IFTTT published a blog post on Thursday night explaining that many Gmail-related services would cease to work on March 31. "Unfortunately, this change means that all Gmail triggers and the 'Create a draft' action will be removed from IFTTT. The Gmail actions 'Send an email' and 'Send yourself an email' will remain intact."

IFTTT said it has been in contact with Google about coming up with a solution, but admitted it wasn't able to keep all of the functionality it had hoped for in the end.
The company went on to say: "The changes being made to Gmail would have required massive refactoring in how we integrated Gmail with the IFTTT platform. It would have created a lot more overhead than we had before, and the experience for users would have been degraded as a result. These updates would have made continuing to maintain the Gmail service unsustainable."
Stringify, a fellow home automation service, also told its users that the Gmail changes will prevent it from working. The company said it only found out that its service would no longer work with Gmail on March 21. (Note that as of June 2019 Stringify is shutting down , and will no longer support its app.)
Google spoke of the changes it was making with Project Strobe back in October 2018. Citing the protection of customer data, the company said: "Many third-party apps, services and websites build on top of our various services to improve everyone's phones, working life, and online experience. We strongly support this active ecosystem. But increasingly, its success depends on users knowing that their data is secure, and on developers having clear rules of the road."
Clearly, it now seems that Google believes what IFTTT and Stringify do with Gmail user data is insecure and untrustworthy. This is despite Google saying in October it would "work with our developer partners to give them appropriate time to adjust and update their apps and services."
From Your Site Articles
Related Articles Around the Web
Like GearBrain on Facebook