Like GearBrain on Facebook
Google has admitted it accidentally sent a software update to some of its Home smart speakers in late-July, before rolling back the changes.
Now, as Google announces a partnership with security firm ADT, we have a clearer picture of what Google's plans could be for the future of smart home security – and how its Home smart speakers with their always-on microphones may play a role.
Read More:
The update was first spotted by Reddit user Brazedowl, real name Drew, who posted on August 1 to say his Google Home smart speaker had alerted him, via the Google smartphone app, when his smoke alarm went off while cooking.
This was unusual because the smoke alarm was not smart in any way and not connected to Google's services. Drew is also not a customer of Nest Aware, Google's smart home subscription service which includes a feature where users are alerted when a Google or Nest device hears a nearby smoke alarm, or broken glass.
Other Google Home users reported the same thing, that their devices were now suddenly responding to the sound of smoke alarms and broken glass, then pushing out a smartphone notification.
Just a couple of days later, Google announced a new $450M deal with home security firm ADT. The deal will see ADT technicians offer Google and Nest smart home devices to customers, and lead to what Google describes as "fewer false alarms, more ways to receive alarm events, and better detection of potential incidents inside and around the home."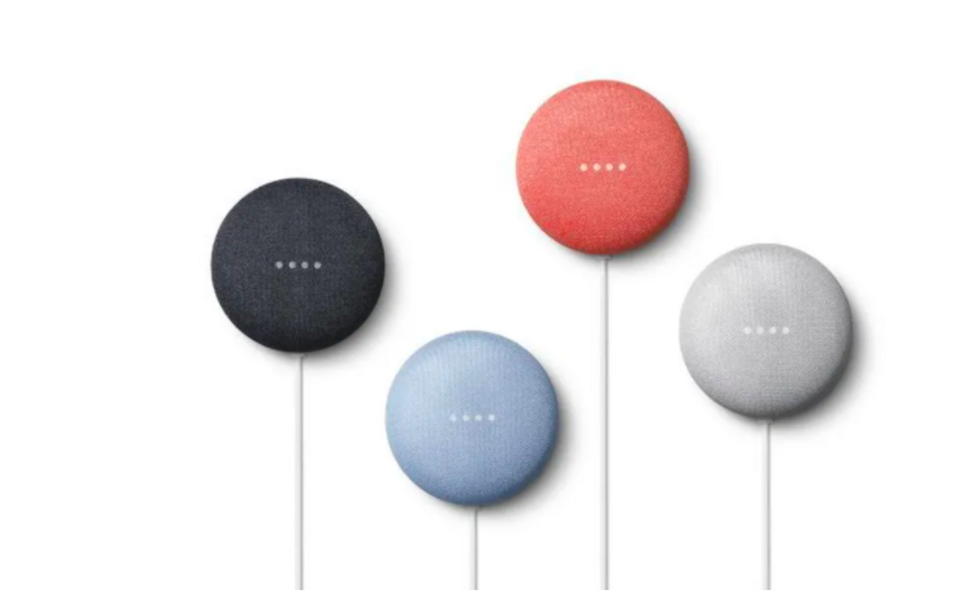 The smaller Nest Mini could also get the new security features Google
Google then told Protocol , which first reported Drew's story, that the smoke alarm feature was accidentally enabled for some users through a recent software update, which has since been rolled back.

There are two interesting points here. The first is that Google is increasingly looking to position itself as a provider of home security systems, and not just through its paid-for Nest Aware subscription service. With the ADT deal, Google can offer its products and services to the six million Americans who already use ADT, further building its reputation as a security provider.
We're also interested to see how Google is apparently planning to roll out premium Nest Aware features, like smoke alarm detection, to all Google Home users for free. This would suggest there are more premium features incoming, in a bid to make the Aware subscription worth its $60 annual fee.
Secondly, this incident shows how Google can silently adjust how the always-on microphones of its smart home products work. This could well cause some privacy concerns, as the devices begin responding to more sounds through no action of the owner. Few customers will likely complain if their Google Home or Nest Mini alerts them to a potential fire or break-in, but knowing Google can remotely enhance the devices' listening abilities could cause concern among the more privacy-conscious.
Finally, it is worth noting that Amazon has offered smoke alarm and broken glass detection via its Ring smart home security system and Alexa Guard service since April 2019.
Like GearBrain on Facebook