Like GearBrain on Facebook
If you use the Google Assistant to control your smart home, then we have some good news, as the system is about to get much smarter thanks to sensor support.
Until now, the Google Home app helps you create a smart home, but one which requires commands and requests spoken to the Google Assistant in order for it to work. For most applications, the home can't think for itself and act without your input.
Read More:
As such, there was very little in the way of automation. Google Assistant couldn't natively turn on a fan when temperatures rose, for example. You'd have to get some help from IFTTT.
Now though, it looks like the Assistant is about to gain some independence and be able to control smart home devices automatically, based on the readings from sensors monitoring temperature, humidity, presence, movement and other variables.
The Google Assistant's Smart Home Device Type page now includes support for sensors monitoring CO2 and carbon monoxide levels, water cleanliness, air temperature, humidity, and the opening and closing of windows and doors.
Although it is still early days, the addition of these sensor types means device manufacturers should soon be able to integrate their sensors with the Google Assistant and Home app. This should lead to a future where a Google smart home switches devices on and off depending on air quality, temperature and humidity, without you doing anything.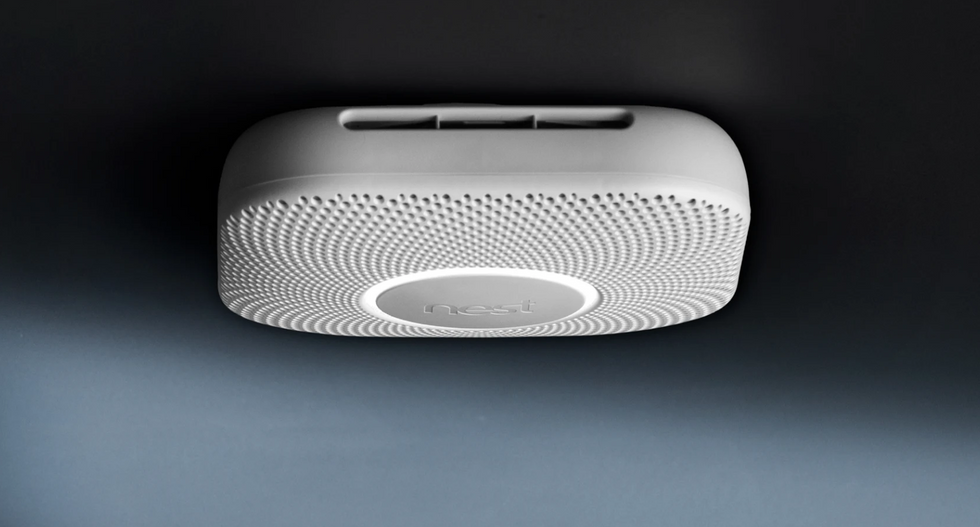 The update means the Nest Protect will finally work with Google HomeGoogle
For now, sensors added to Google Home can only report their state when you ask the Assistant — the air humidity as measured by an Awair, for example. But their recent inclusion on the Device Type page suggests they'll soon help create a smarter and more automated home. This could mean blinds opening and closing to regulate room temperature, or motorized windows opening to control CO2 levels.

That latter detail is important, as currently Google's own Nest Protect smoke alarm cannot be added to the Google Home app. It finally looks like Google is working to fix this with the addition of sensor support.
Essentially, Google is laying the foundations for its own version of IFTTT, where the readings of one device (like a sensor) can impact the operation of another (a fan or a heater), without your involvement. Such a system was promised by the company as it shifted from the aging Works With Nest platform to the new Works With Assistant system, which caused services like IFTTT to stop working properly.
Google said in October 2019 that in 2020 it would create a system called Home Routines, as a way for smart home devices to talk to, and give instructions to Google Nest products.
All of this means a Google Assistant-run smart home that is more proactive and able to operate without you always telling it what to do, or manually creating a schedule. We have long believed this automated approach is the right one for smart home systems to take, and we look forward to seeing how Google builds on this in the future.
Check out The GearBrain, our smart home compatibility checker to see the other compatible products that work with Google Home and Home Mini.
Google, S3003LWES, Nest Protect Smoke + Carbon Monoxide Alarm, 2nd Gen, Wired
From Your Site Articles
Related Articles Around the Web
Like GearBrain on Facebook